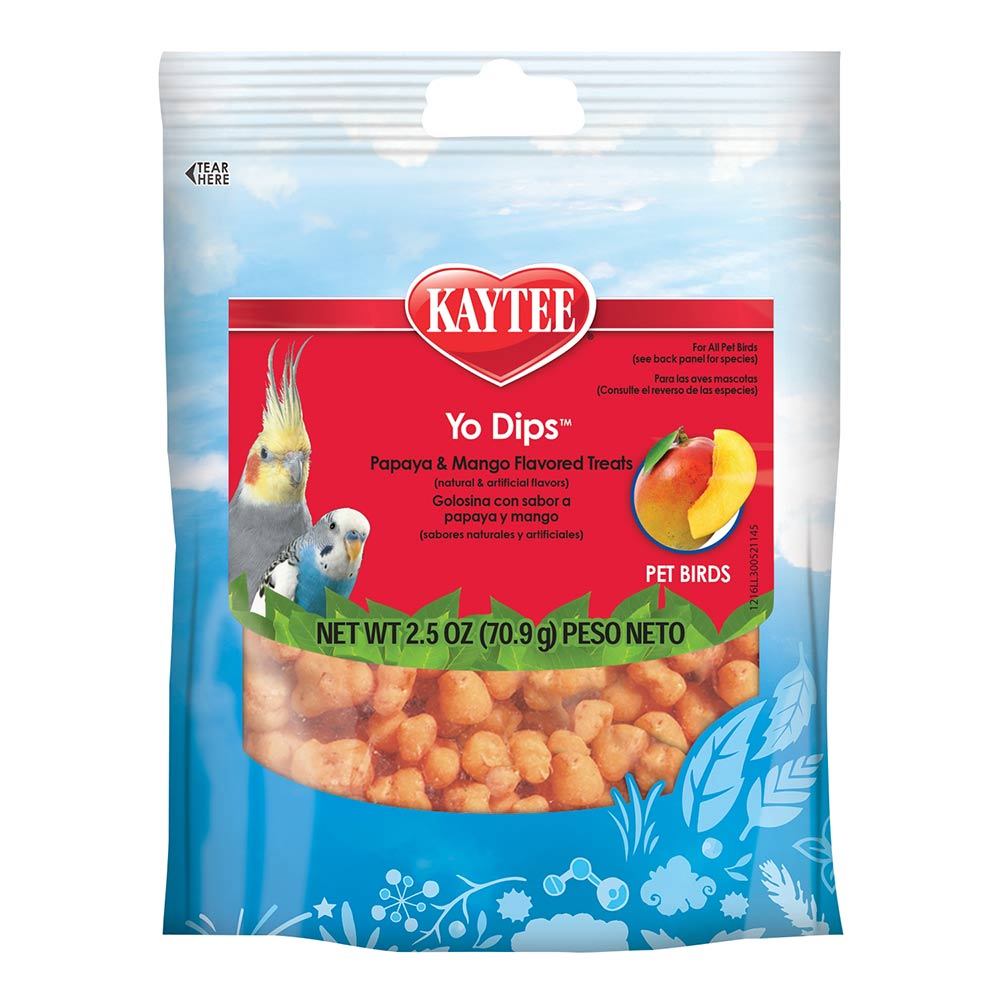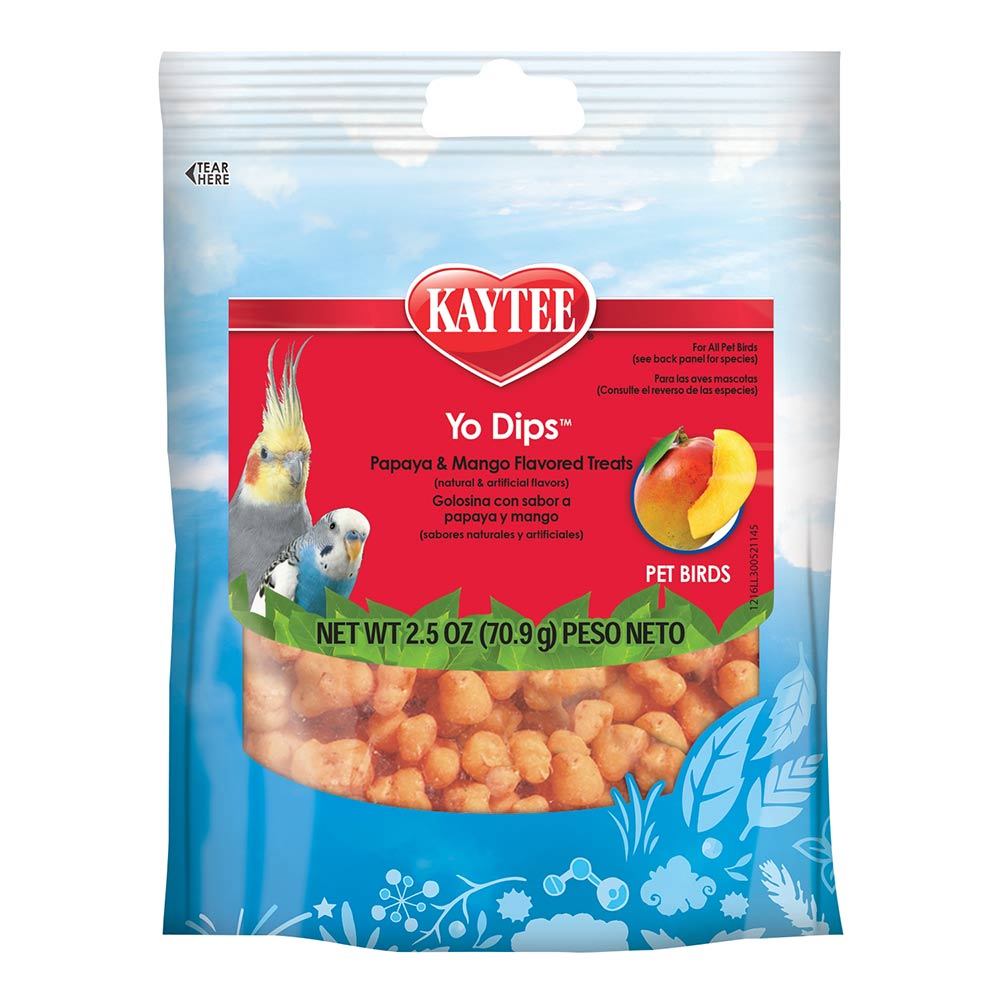 Kaytee Yo Dips Papaya & Mango Flavored Treats for All Pet Birds
Kaytee Yo Dip Fruit treats blend extreme flavors, real fruit pieces and a creamy yogurt coating for a colorful explosion of taste and texture! These dipped treats are a wholesome, healthy way to give your pet a special treat.
Weight
Tasty, Nutritious Treat
Ideal for bonding and playtime
Dipped in yogurt for added flavor
Dimensions
2" x 4" x 6.5"
Weight
0.156 pounds