The growth of Kaytee has been fueled by commitment to quality, along with our precise attention to detail. In support of these principles, our laboratory facility is A2LA accredited to ISO/IEC 17025 by A2LA (cert# 3833.01)
Accreditation is important because the lab will provide accurate and reliable results. The A2LA accreditation process uses criteria specifically developed to determine technical competence. Technical assessors conducted a thorough evaluation of all factors in our lab that affect the production of data.
The ISO/IEC 17025 standards specifically assess our laboratory's ability to produce precise, accurate test results based on:
• Staff Technical Competence
• Validity of Test Methods
• Test Environment
• Sampling, Handling, and Transport of the Items Tested
• Quality Assurance of Test/Calibration Data
• Maintenance and Calibration of Test Equipment
• Traceability of Measurements and Calibrations to National Standards
Kaytee Customers Will Benefit From:
• Reduced Defects
• Increased Accuracy
• Cost Savings
• Reduced Waste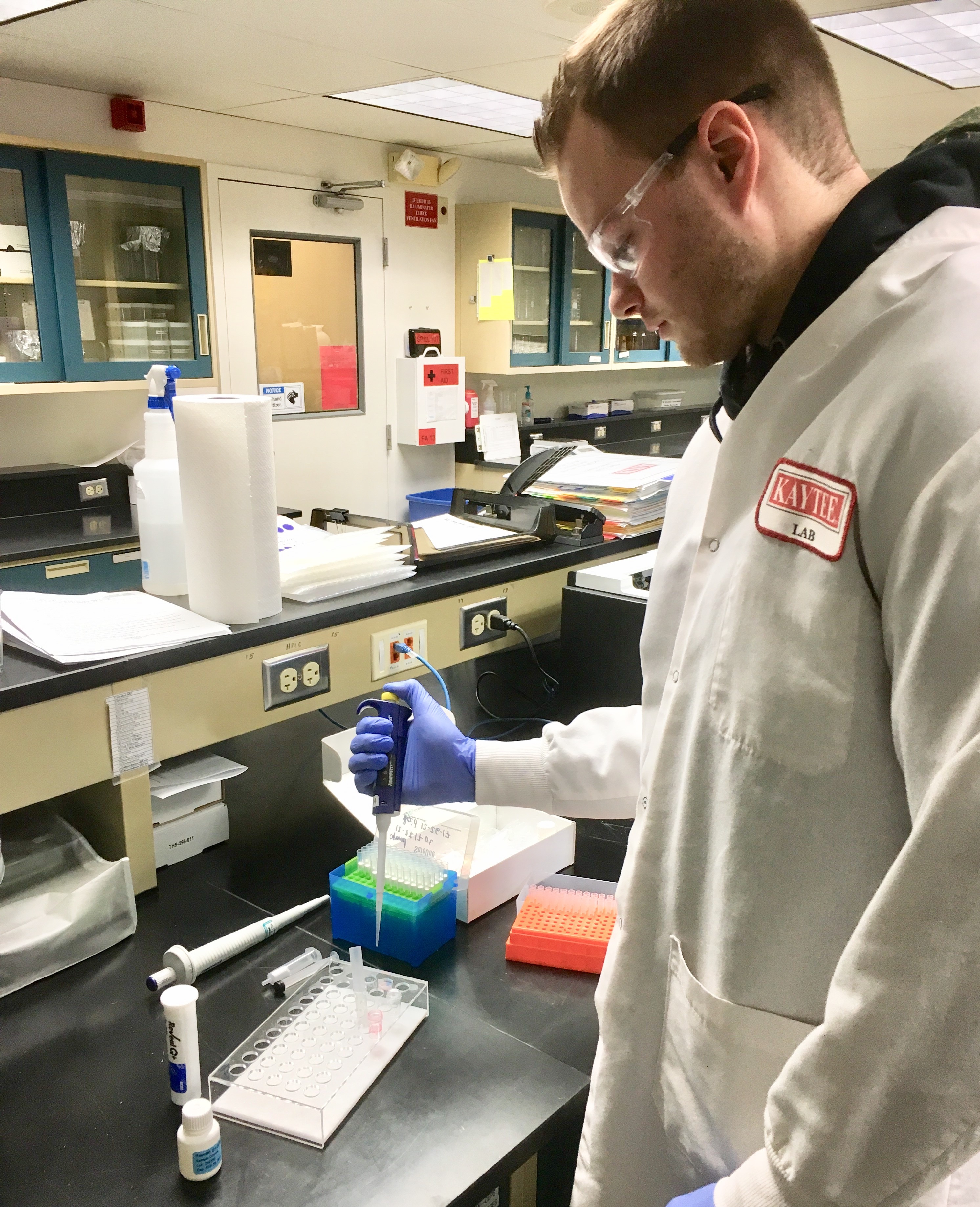 Kaytee and other A2LA accredited laboratories are regularly audited for maintaining their standard of technical expertise on-going demonstration of their laboratory competence.
"We are extremely proud of the accomplishments our team has achieved so that we are now recognized with this huge advancement and the ability to maintain these national level accreditations. Having earned this high level of quality control says a lot about the kind of commitment and standard we put into all of our products here at Kaytee." Patrick Camber, Laboratory Quality Manager in Chilton, Wisconsin.
In the end, accreditation benefits both our accredited lab and our customers. The processes and systems have been validated, stated uncertainties have been scrutinized, and traceability has been established.


See the Kaytee certificate