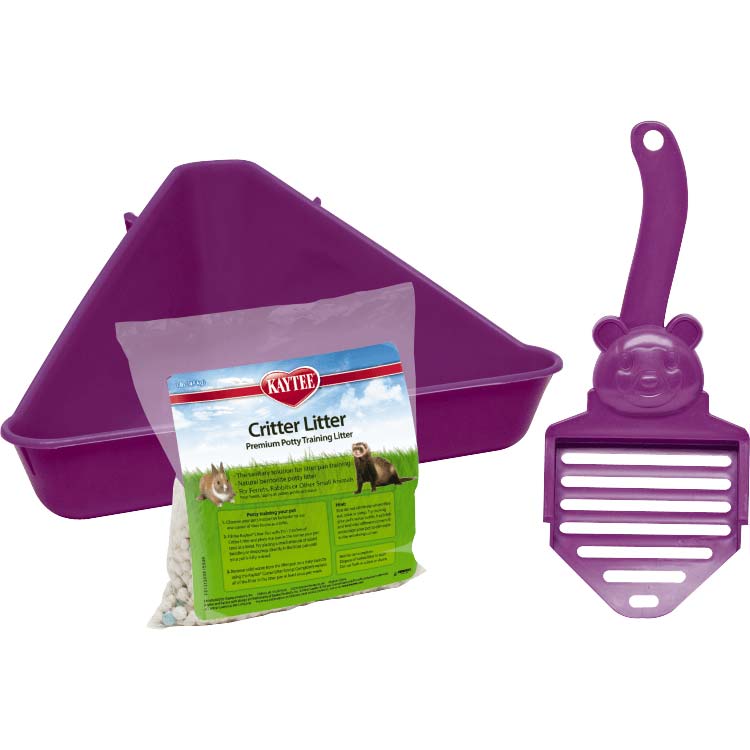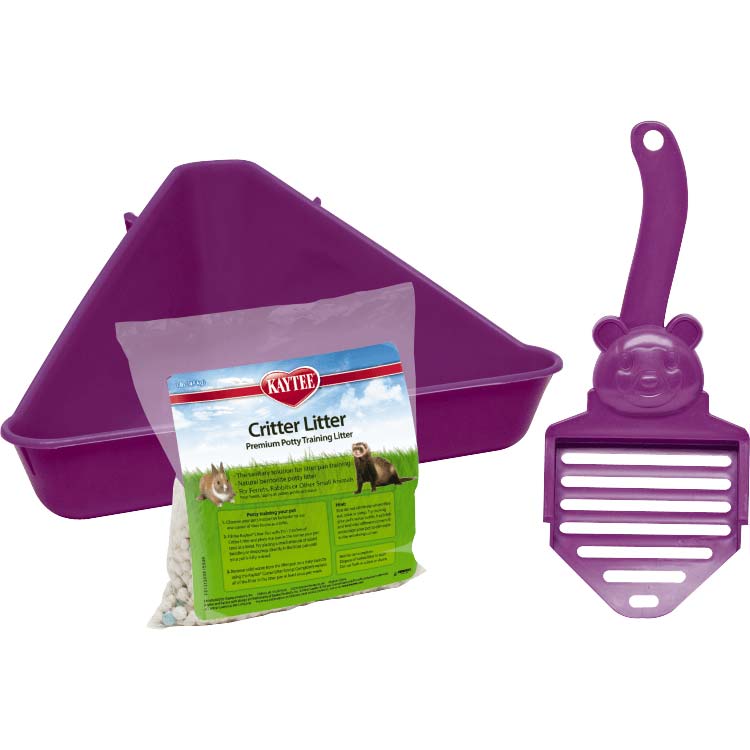 Kaytee Deluxe Critter Litter Training Kit
Litter pan training kits are the perfect way to start litter training rabbits or ferrets. Everything needed to take advantage of a rabbit or ferret's natural instinct to eliminate in one specific area is included. Litter pan training kits come complete with a hi-corner litter pan, corner litter scoop, and a 1 pound Trial size of critter litter.
Available in assorted colors
Training kit come with training instructions on how to potty train your small animal
9.75" Long, 13.75" Wide, 6.5" High
Dimensions
8.25" x 14.25" x 7"
Weight
1.8 pounds