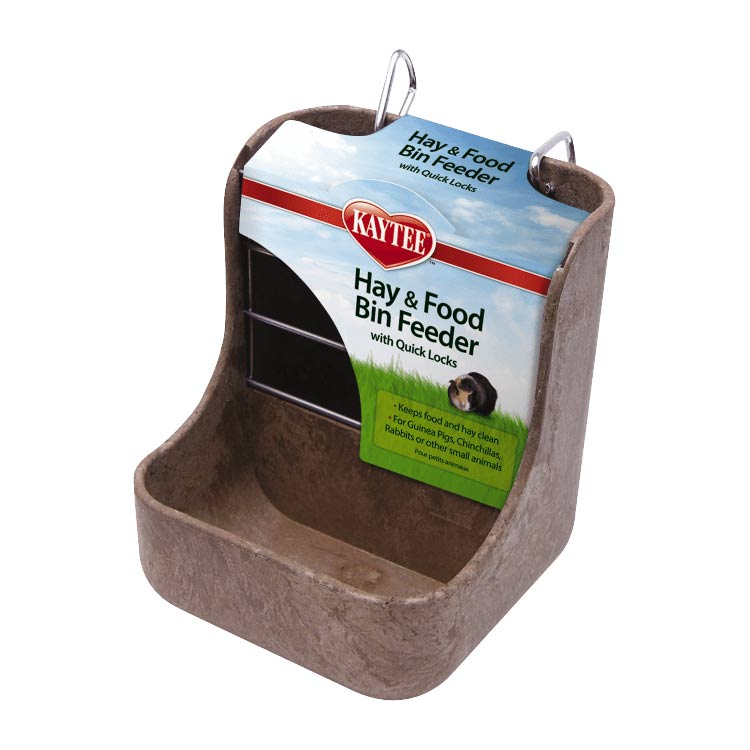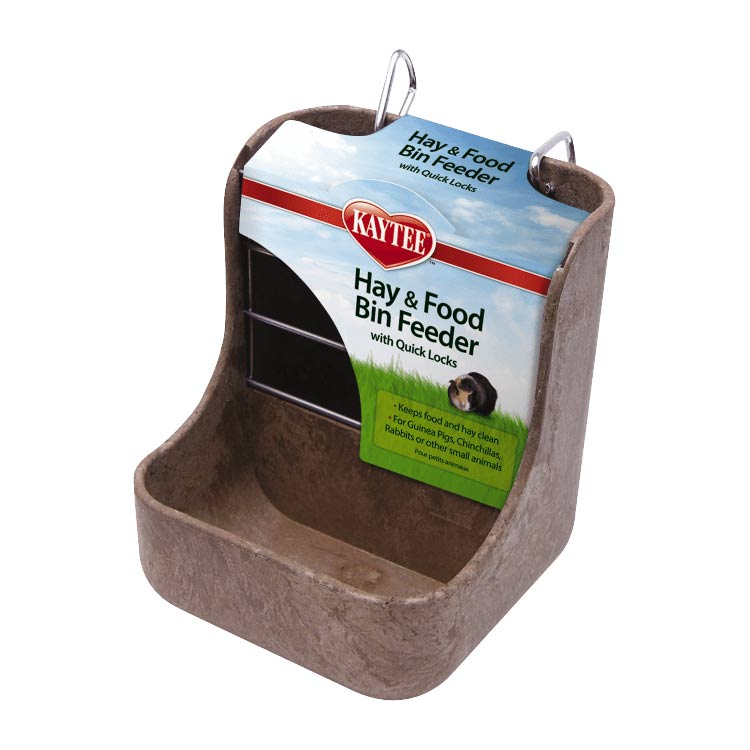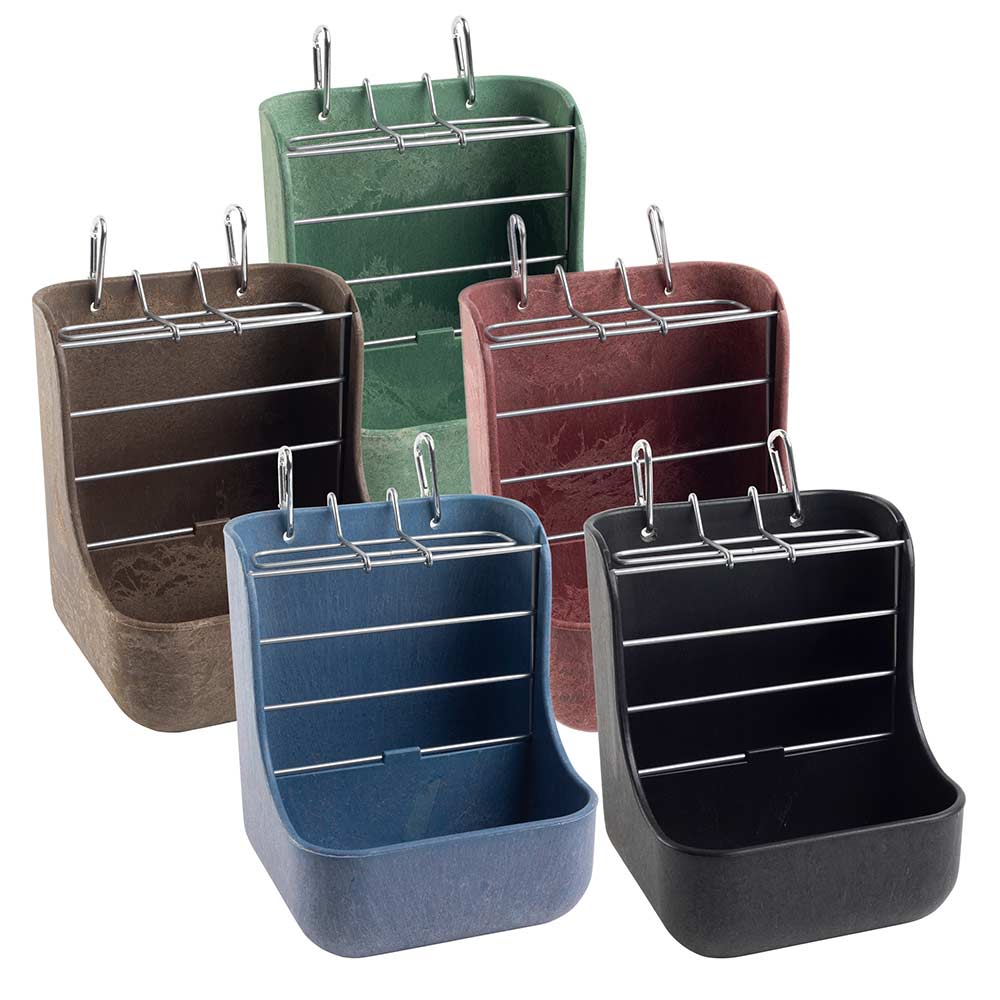 Kaytee Hay & Food Bin Feeder With Quick Locks
Provide your small pet with a clean supply of both food and hay using the Kaytee Hay & Food Feeder. This combo feeder has a compartment for hay and a separate compartment for food. The Feeder can be hung securely anywhere in your pet's cage using the included carabiner clips. This keeps your pet's food and hay fresh and clean by keeping it off the floor.
Large Combo bin feeder dispenses hay and food without the mess
Keep a generous supply of food and hay in a clean, organized bin style feeder
Made of a plastic and wood composite material and features quick lock to secure feeder in place
Ideal for rabbits, chinchillas, guinea pigs or other small animals
Actual size 5.75" long, 5.75" wide, 7" high
Dimensions
5.75" x 6" x 7"
Weight
1.05 pounds