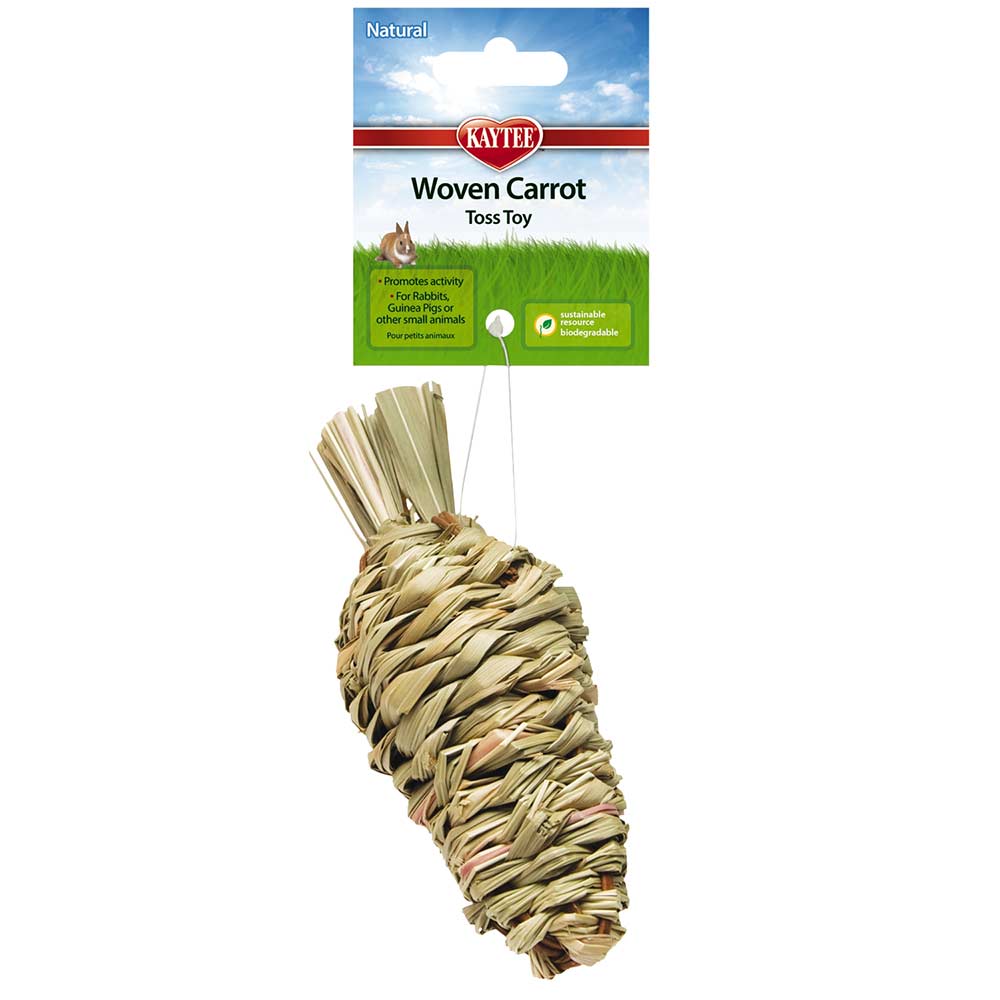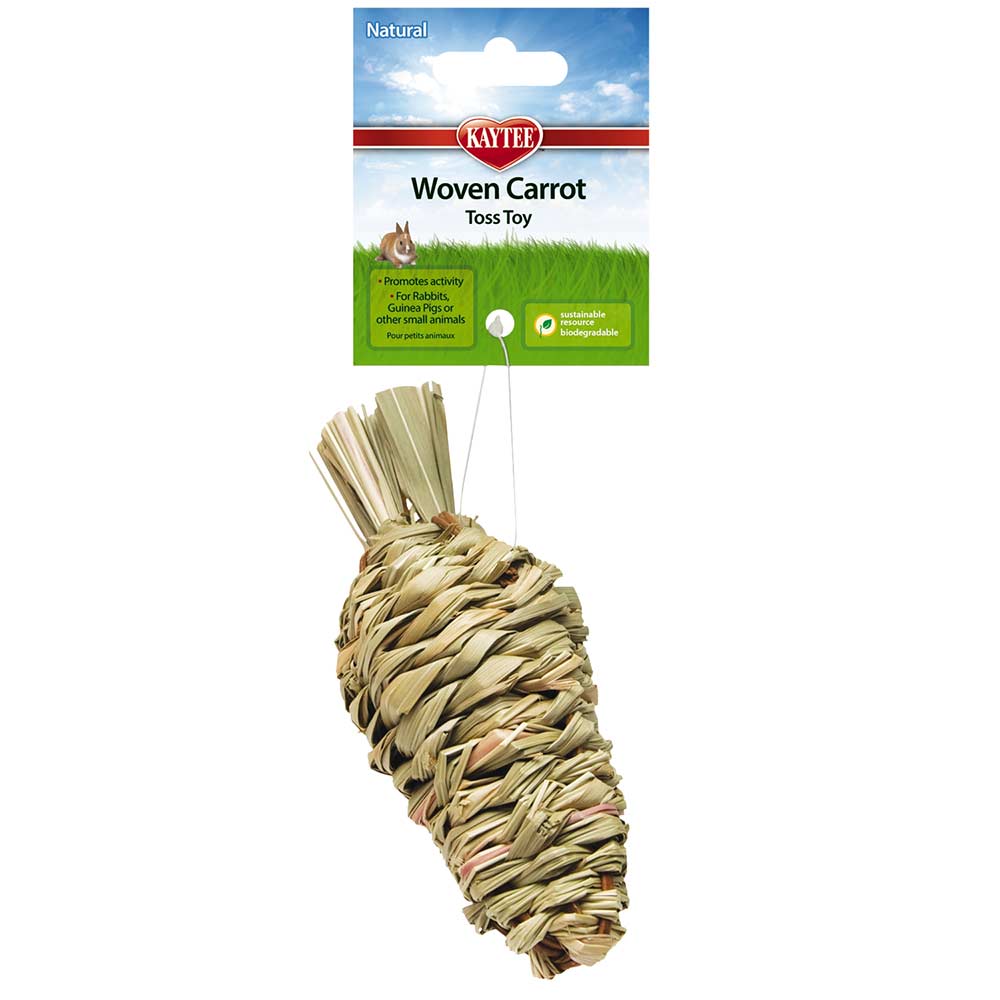 Kaytee Natural Sisal Woven Carrot Toy
Watch your pet toss and play with the Natural Woven Carrot Toss Toy. Made from natural sisal material, this carrot shaped toy provides pet with much needed playtime and exercise.
Natural Woven Carrot Toss Toy
Made from natural dye-free sisal material
Promotes hours of healthy activity
Actual size 6-inch long and 2-1/4-inch diameter
For Rabbits, Guinea Pigs, or other small animals
Dimensions
2" x 2.5" x 6.75"
Weight
0.05 pounds