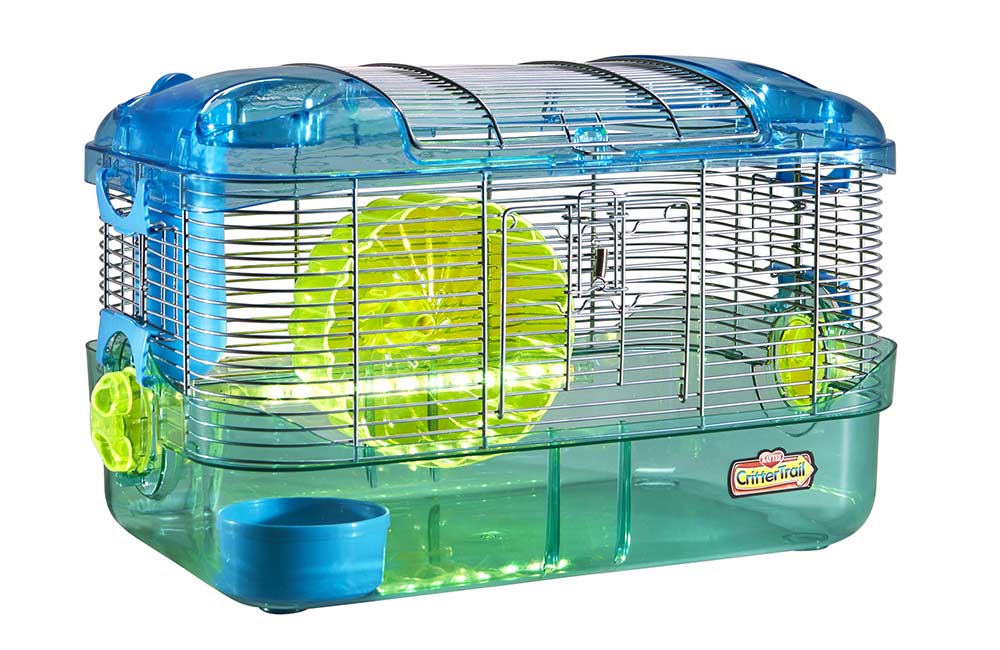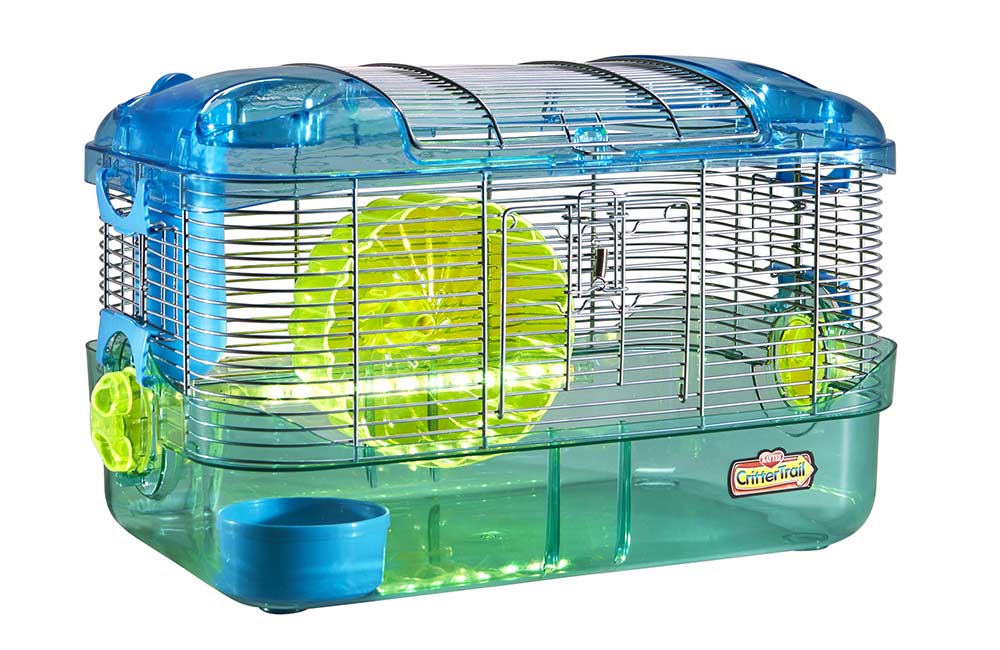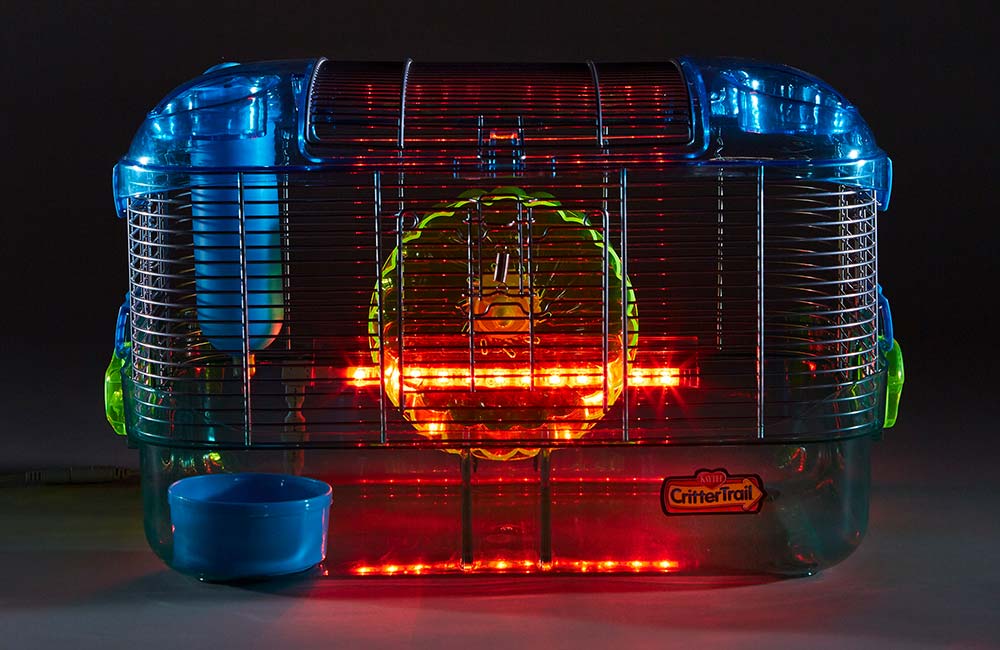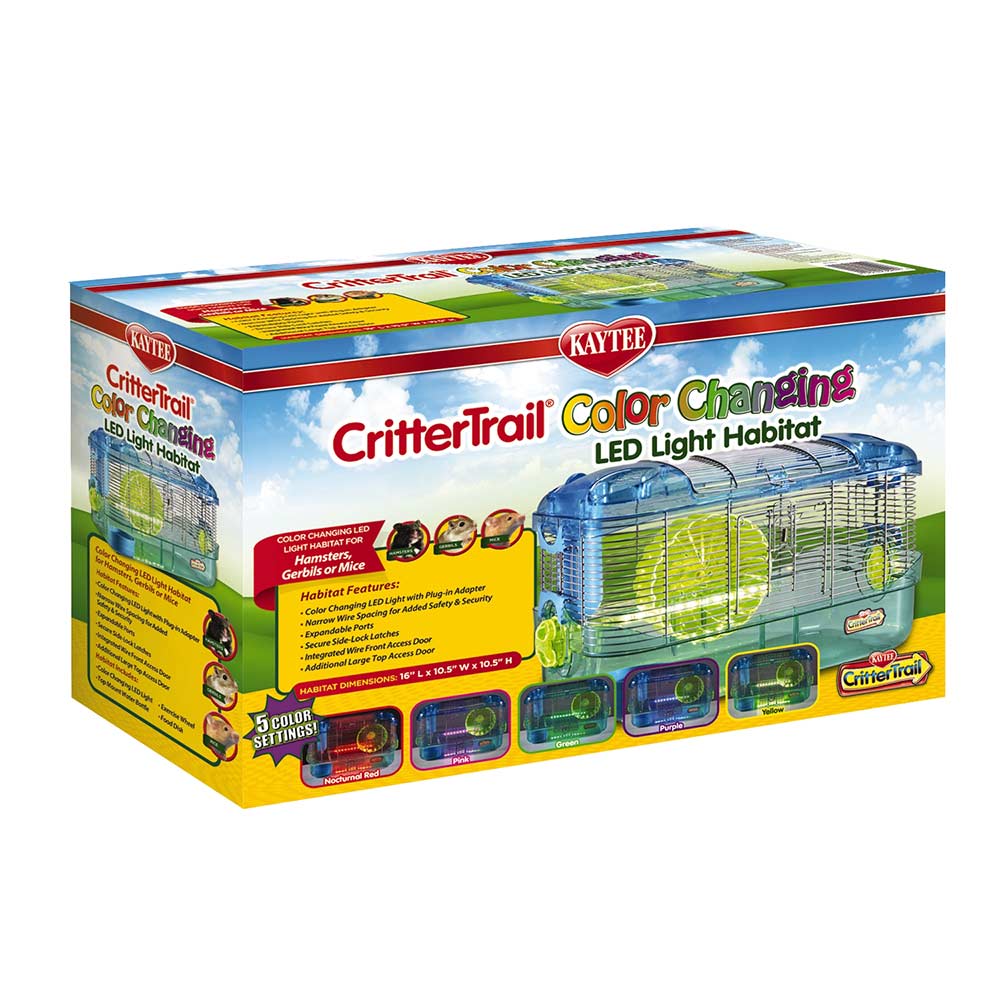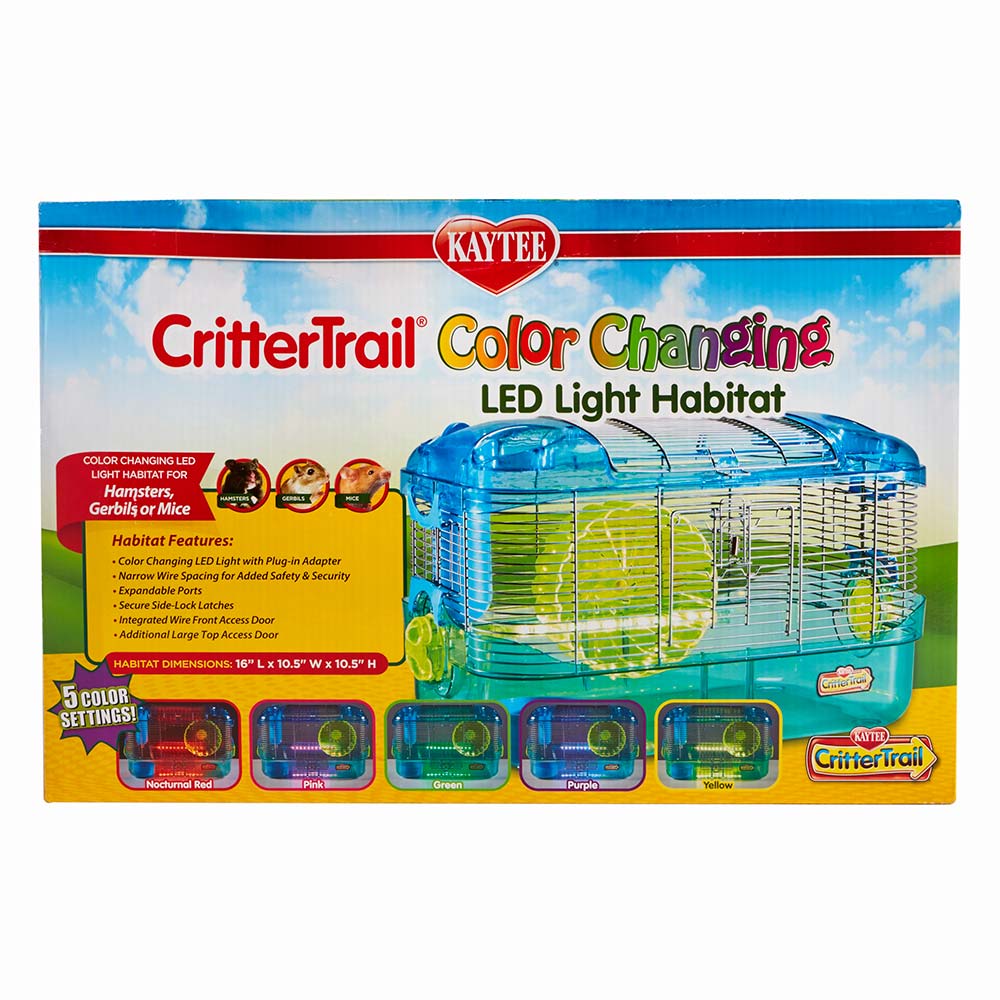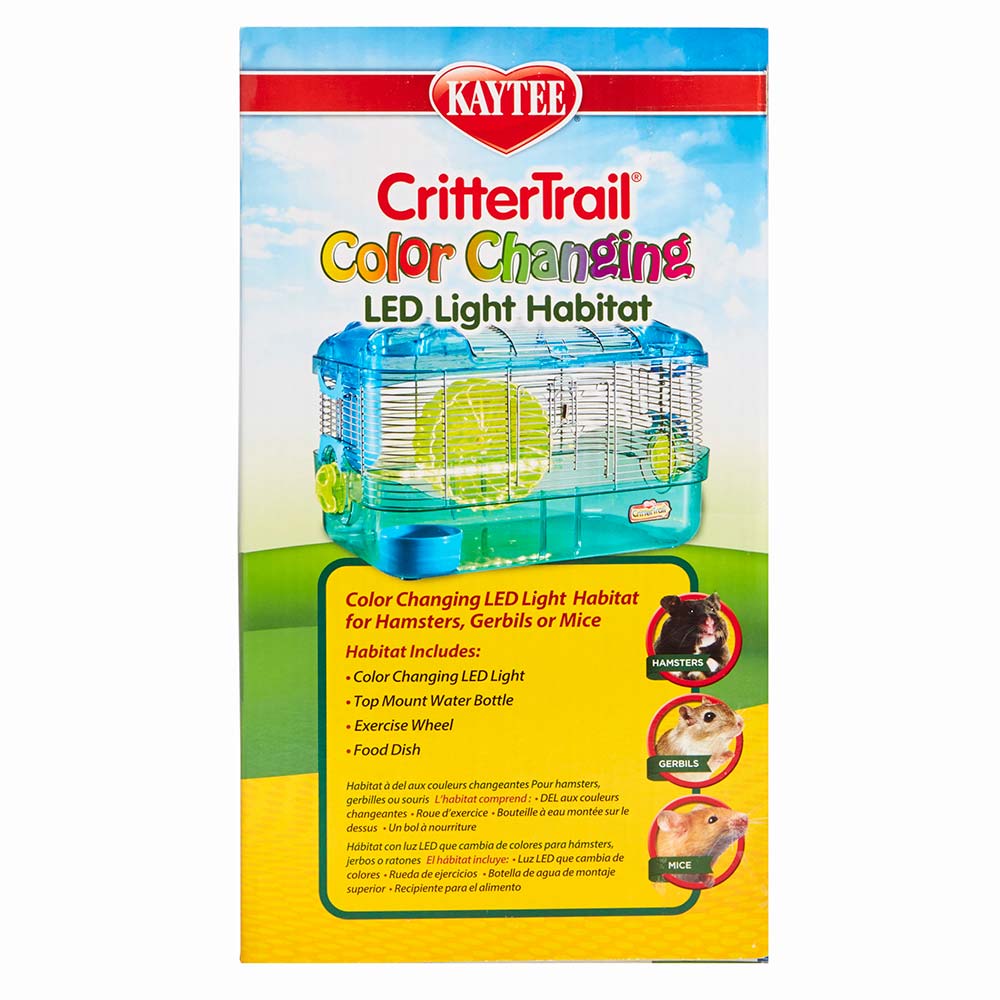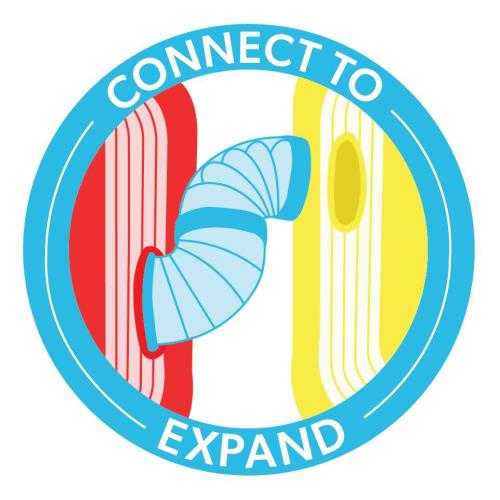 Kaytee CritterTrail LED Color Changing Habitat
The Kaytee CritterTrail Color Changing LED Light Habitat includes the first ever color changing LED Light with Plug-In Adapter for a CritterTrail habitat. Change between five different settings; nocturnal red, pink, green, purple or yellow. In addition the habitat features narrow wire spacing and side lock latches for safety and security, as well as, a large top access door and integrated wire front access door.
LED Light Kit has five color settings
Expandable ports to create new configurations with CritterTrail Fun-nel Tube accessories
Includes: LED Light Kit, exercise wheel, top mounted water bottle and food dish
For hamsters, gerbils or mice
Bar Spacing: .29"

Dimensions
16" x 10.5" x 10.5"
Weight
4.5 pounds