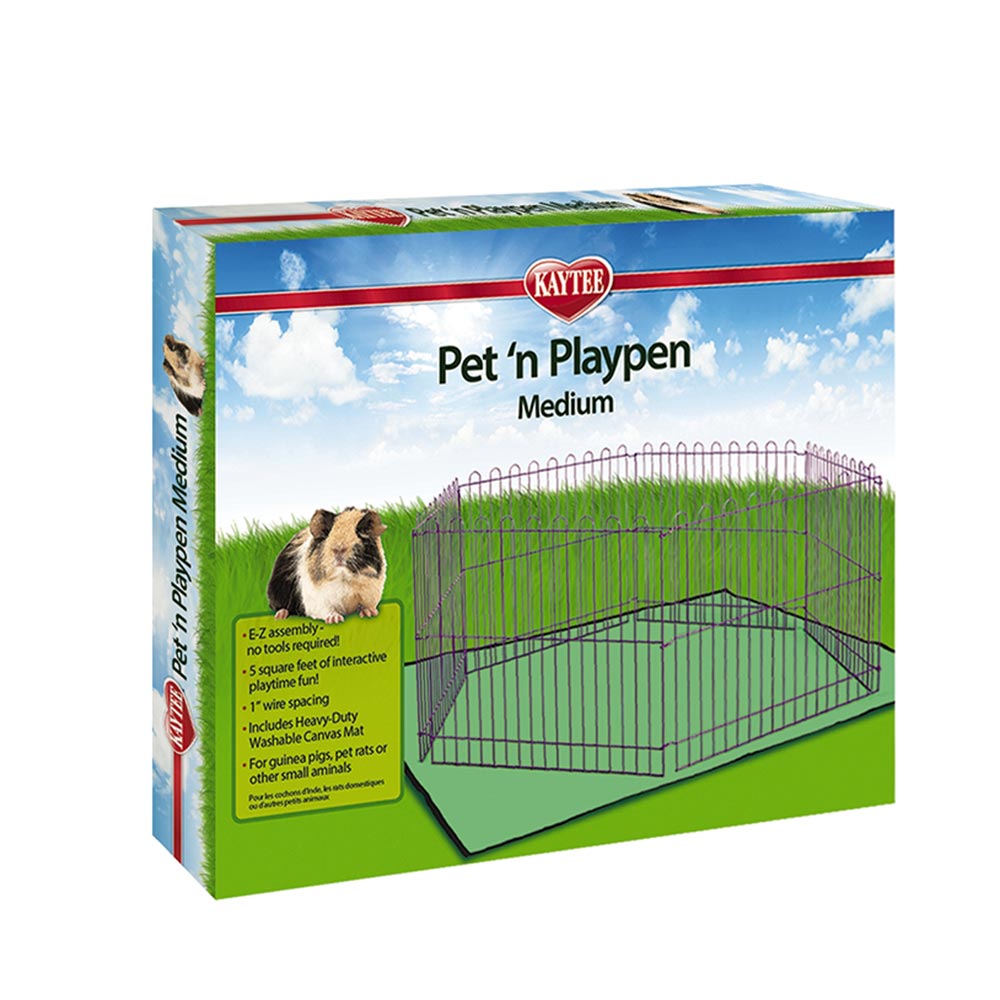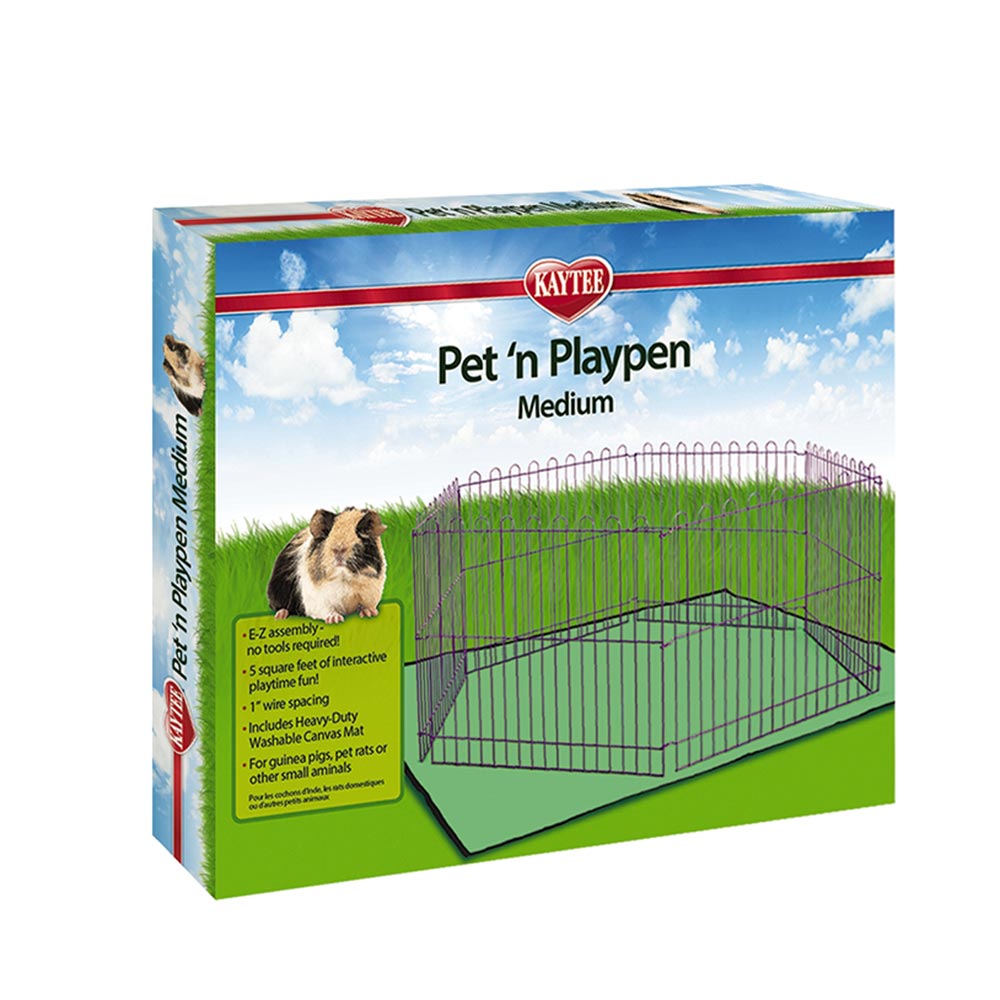 Kaytee Pet-N-Playpen, Medium
Connectable small animal playpen is ideal for guinea pigs or hedgehogs. Features over 5 square feet of interactive playtime space. Includes 6 wire panels that you use to design your pets enclosure. Easy assembly and folds down in seconds for easy storage. Includes protective mat to guard against messes.


Allows for outside the cage playtime
Each panel is 19"L x 15" H connected together can create 5 square feet
Folds flat for storage when not in use
Bar Spacing: 1"
For guinea pigs, hedgehogs, pet rats or other small animals

Dimensions
19.2" x 1.89" x 15.5"
Weight
5.5 pounds