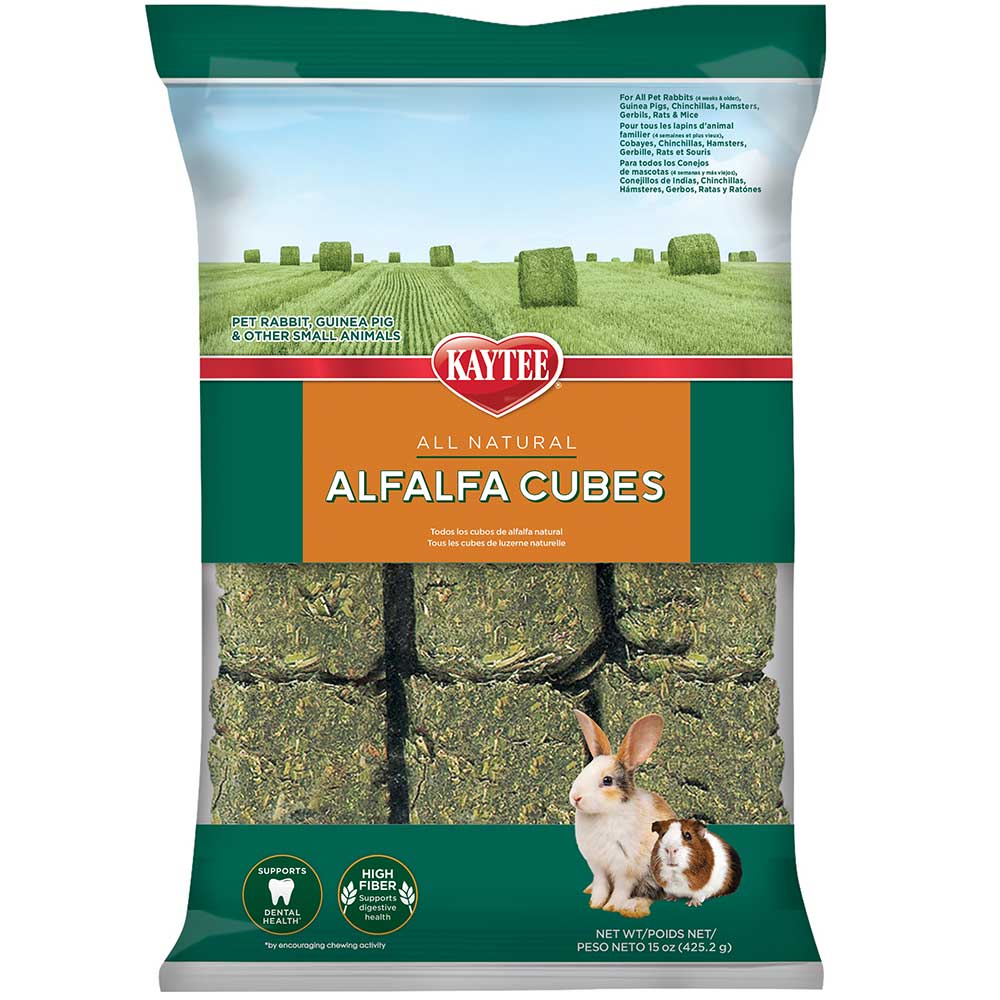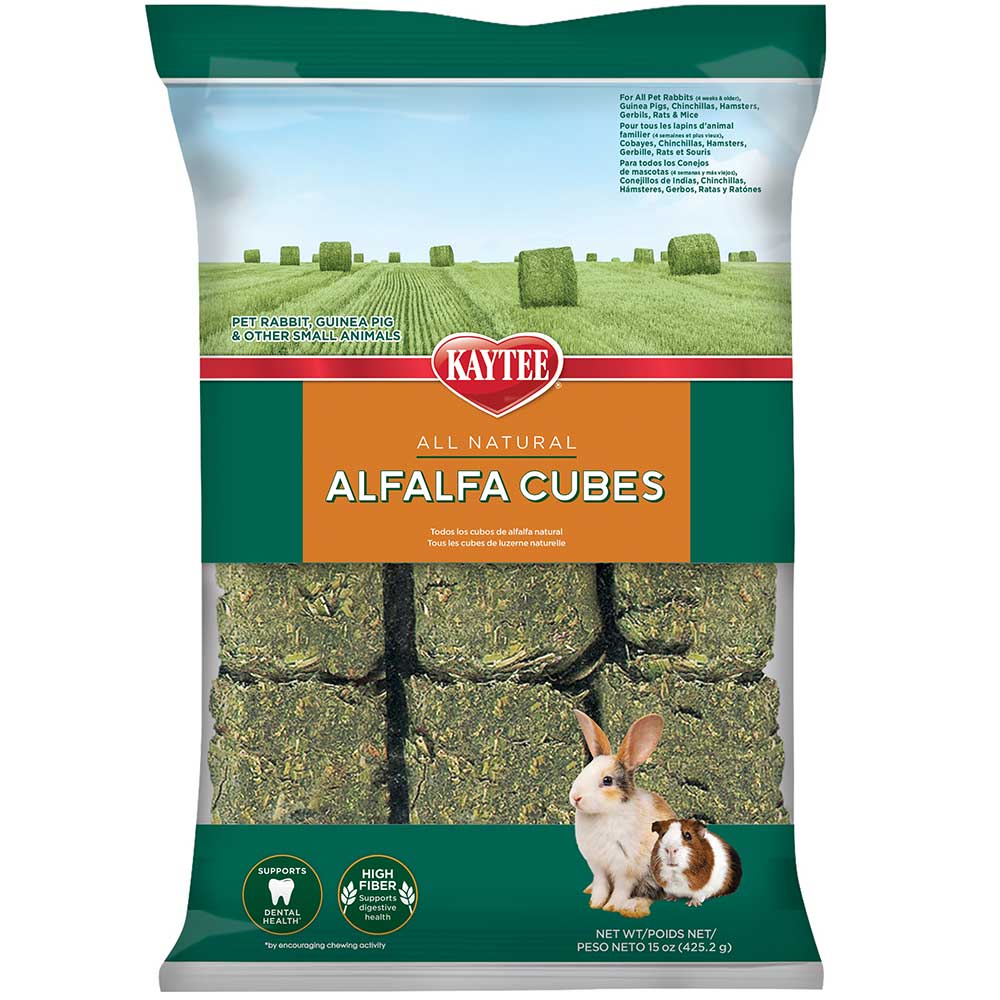 Kaytee Alfalfa Cubes
Kaytee Alfalfa Cubes are tightly compressed blocks of nutritious sun-cured alfalfa that are a great fiber source for small animals or natural treat that complements any Kaytee food.
Weight
High protein for growing small animals
Supports digestive health
Great natural source of fiber that complements any Kaytee fortified food
No artificial color or preservatives.
America's favorite hay
Dimensions
2" x 6.5" x 11"
Weight
0.938 pounds