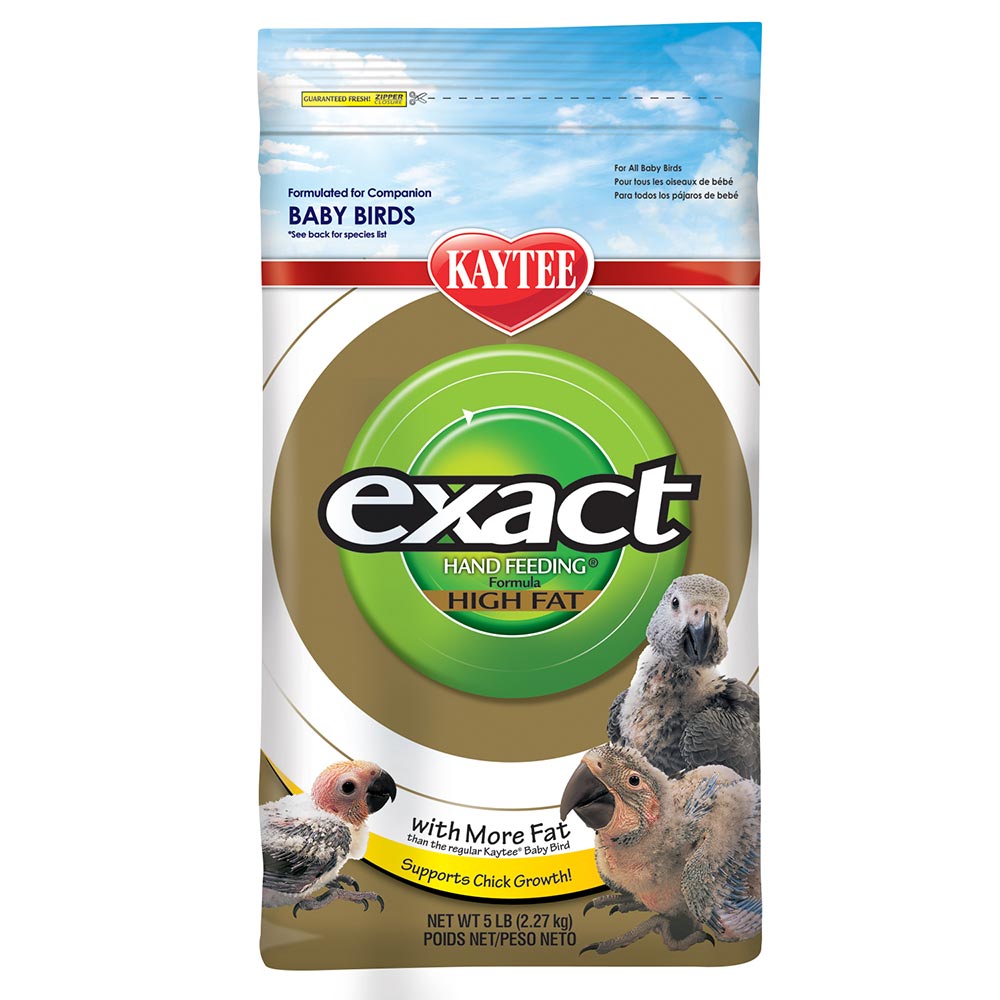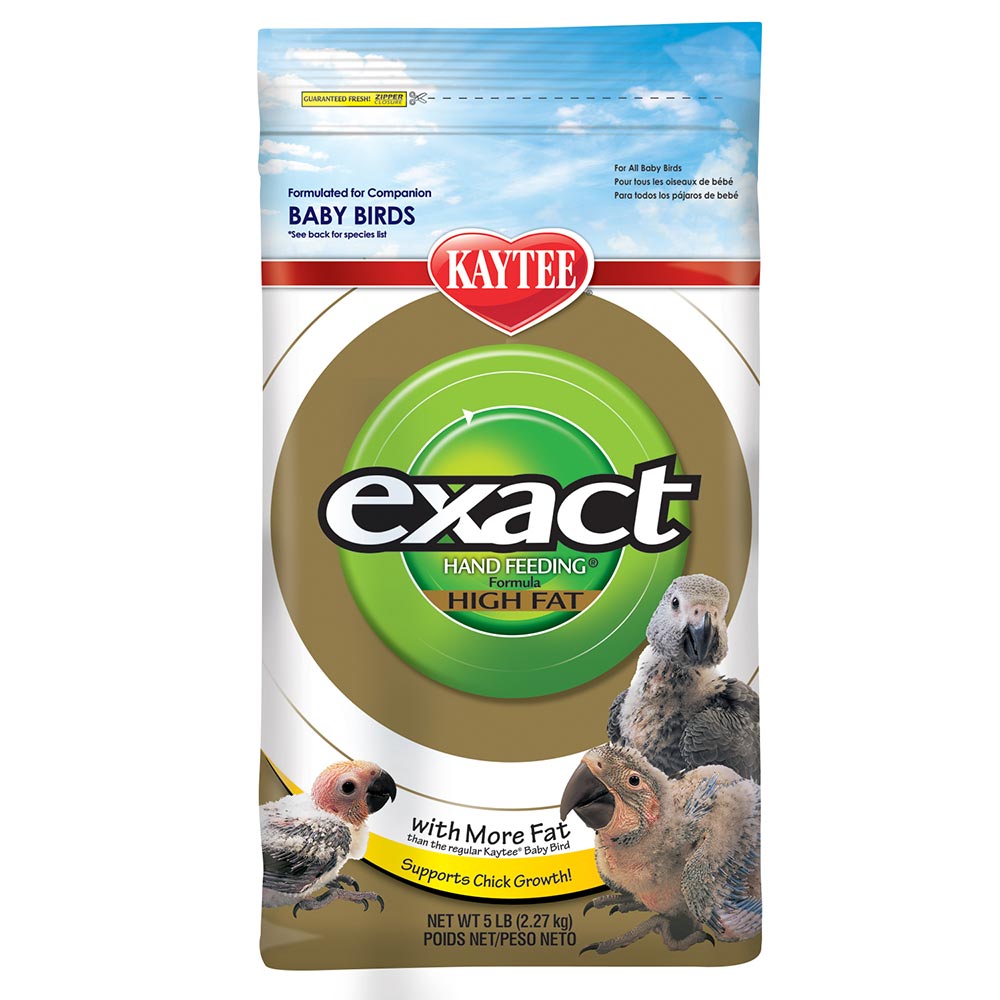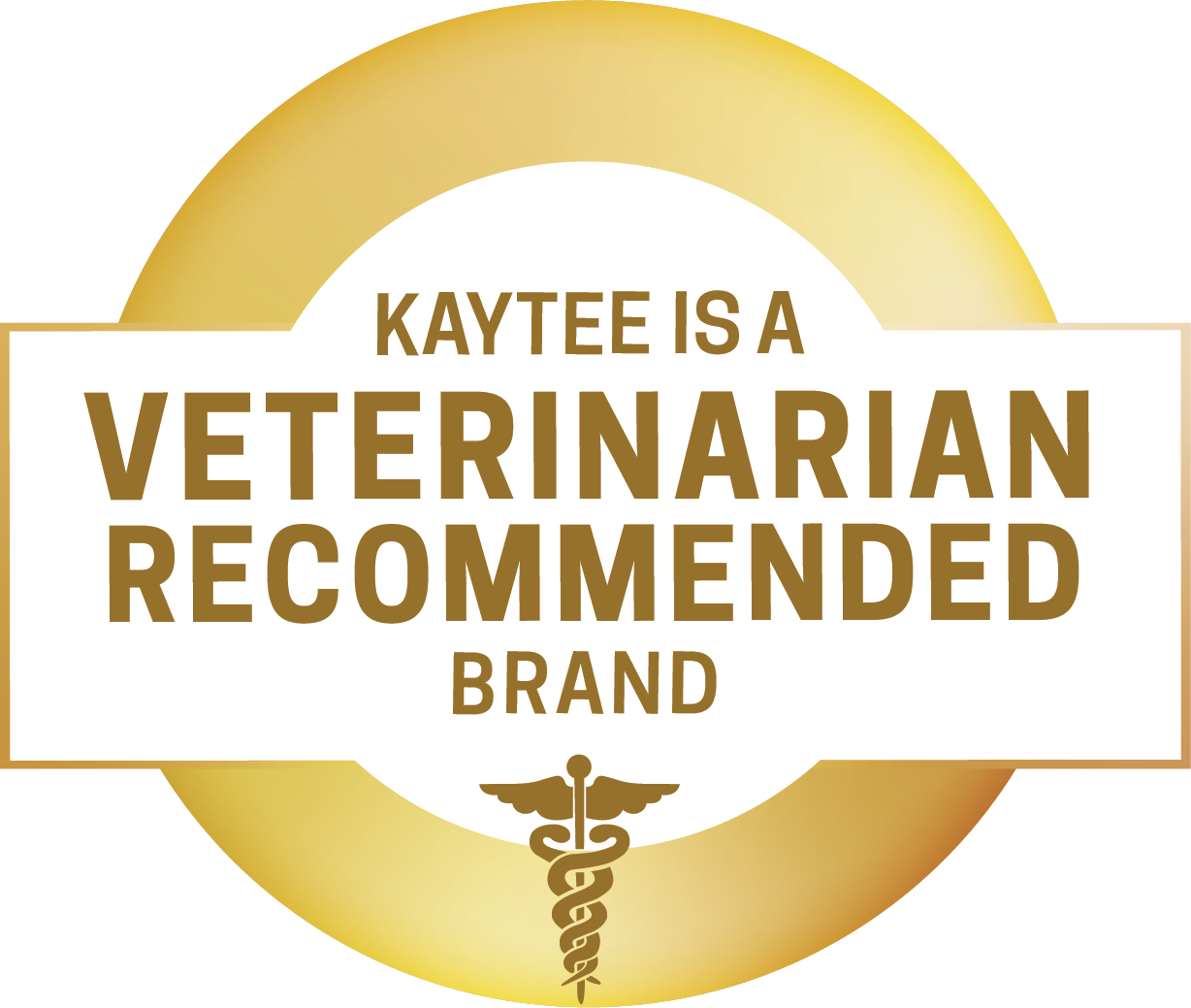 Kaytee exact Hand Feeding High Fat Baby Bird Food
Kaytee exact Hand Feeding Formula was one of the first "instant" formulas available and is one of the most researched and respected products used by professional breeders, veterinarians and conservation programs throughout the world. exact High Fat Hand Feeding Formula provides 75% more fat than the original formula to support chick growth and development, particularly of neonates and older chicks that respond well to elevated fat levels such as most African species, macaws, and black cockatoos. This high-nutrient formula was developed for the needs of baby birds and it is suggested for all incubator-hatched chicks for the first month of life. When used properly, exact food will support a healthy crop. exact Hand Feeding Formula contains probiotics to encourage a healthy population of intestinal microorganisms. The selected species have been chosen specifically for their vitality, stability, and overall benefits to a bird's system.

Kaytee understands that sharing your life with a pet bird is not only enjoyable but very enriching. Kaytee shows our love by ensuring we provide your pet bird with the best nutrition for a long and healthy life. With over 150 years of avian nutritional experience, it's no wonder why Kaytee is at the heart of every healthy feeding routine.
Resources:
Weight
Balanced high-nutrient formula helps babies grow faster, wean earlier and develop stronger, brighter plumage
Kaytee® is a Veterinarian Recommended Brand
Contains probiotics to encourage a healthy population of intestinal microorganisms.
Digestive enzymes are included to ensure adequate digestion of carbohydrates and proteins. These enzymes offer a particular value to a newly hatched baby or in a bird experiencing digestive difficulties.
Exact Hand Feeding Formula has compatible tastes and ingredients with exact Conversion and exact Adult Daily Diets to help reduce digestive upsets during weaning
This product is formulated for use with: Baby Parrots (including Parakeets, Lovebirds, Cockatiels, Conures, Cockatoos, Macaws, Amazons, African Greys, and other Psittacines) & Baby Passerines.
Dimensions
4.75" x 7.5" x 13.5"
Weight
5 pounds