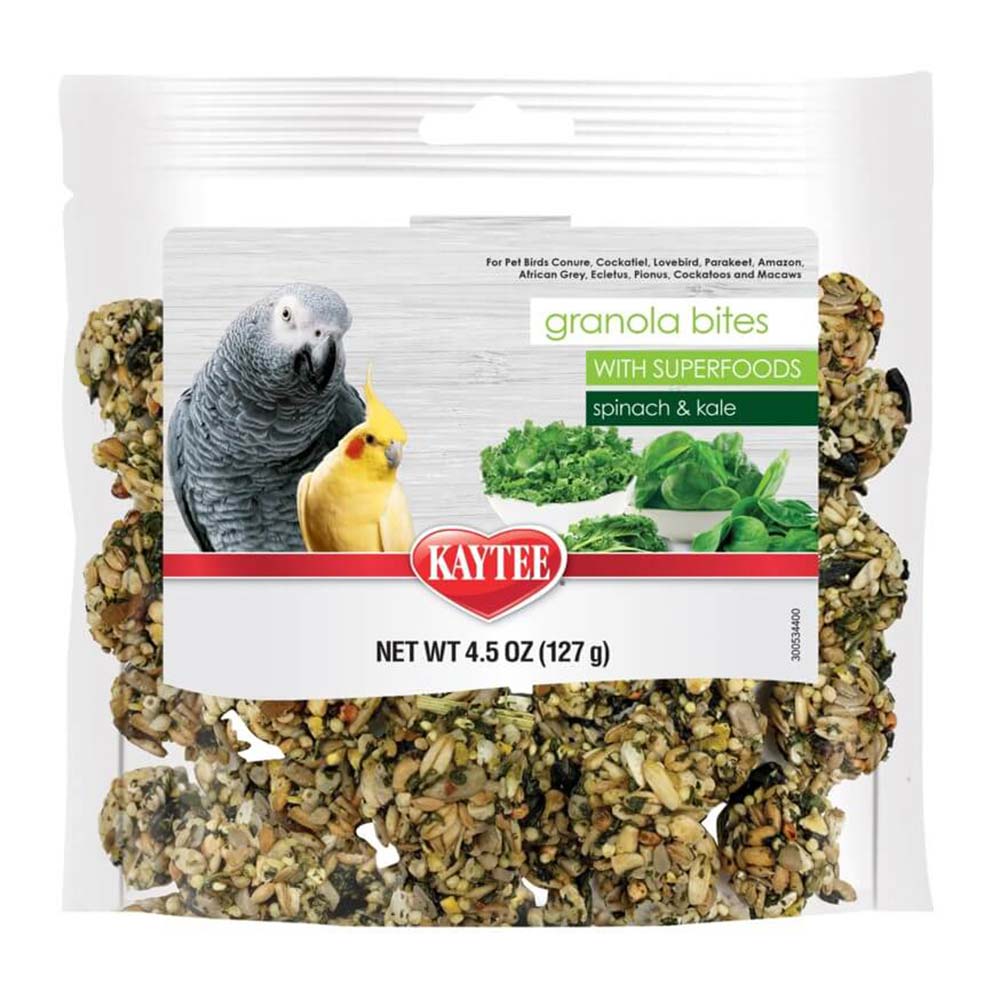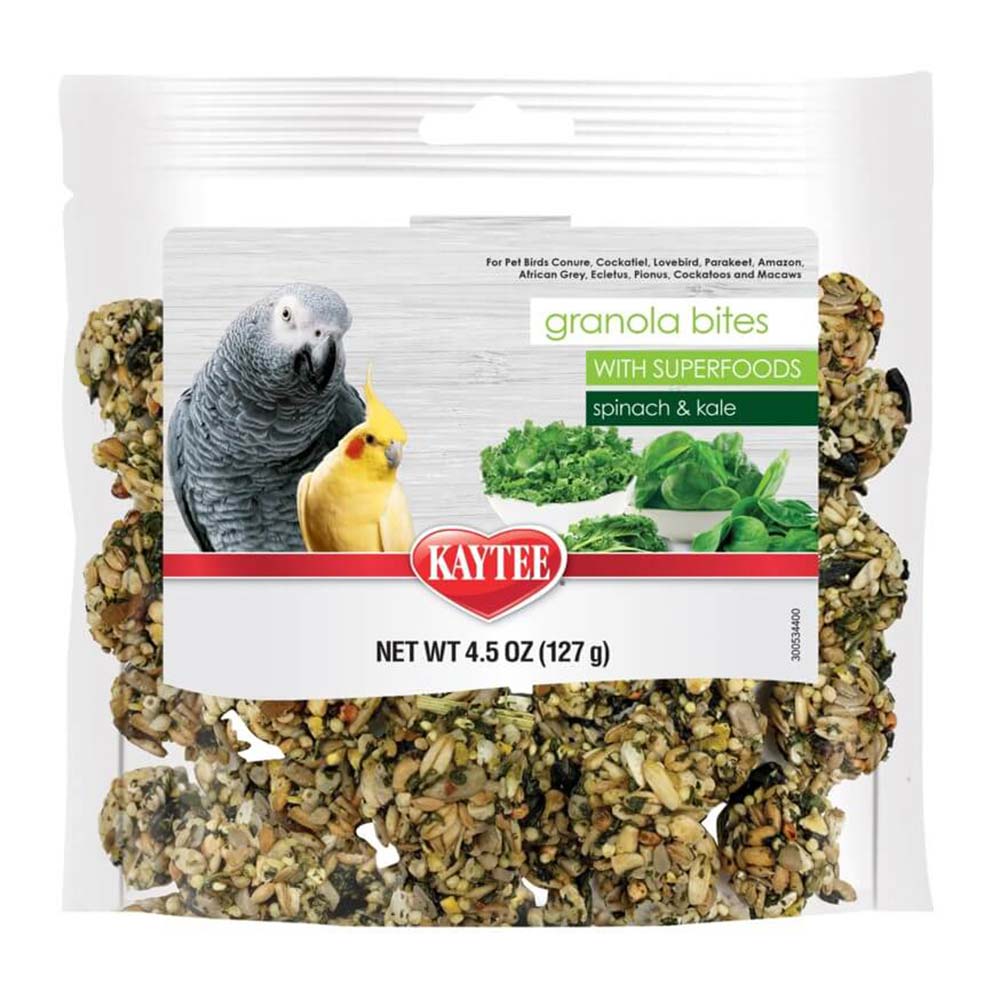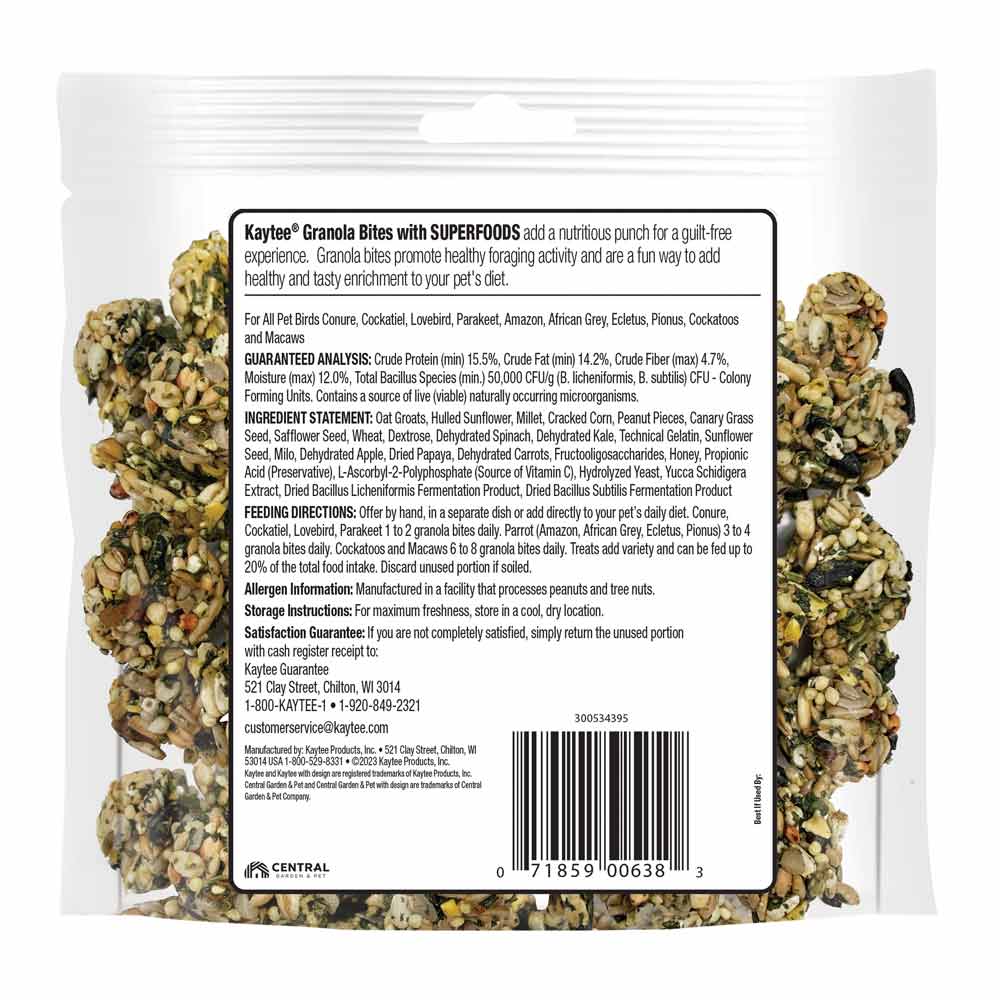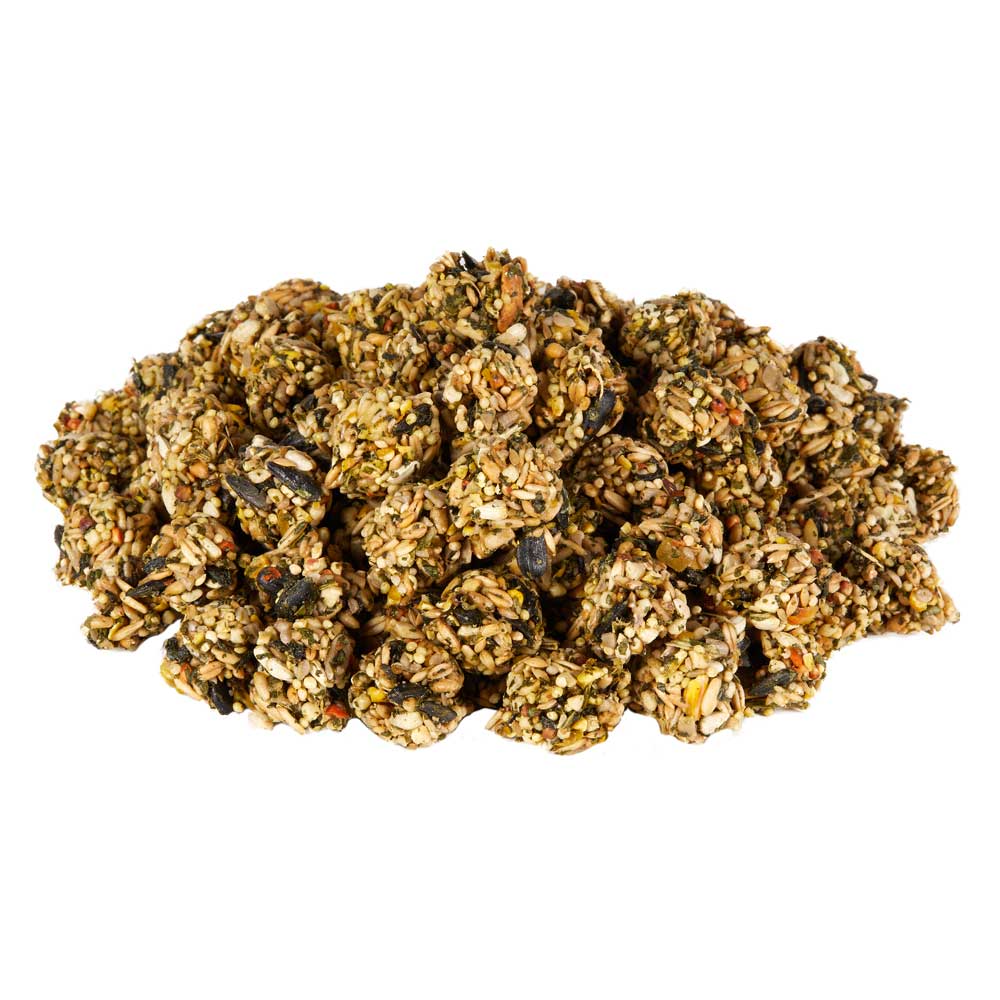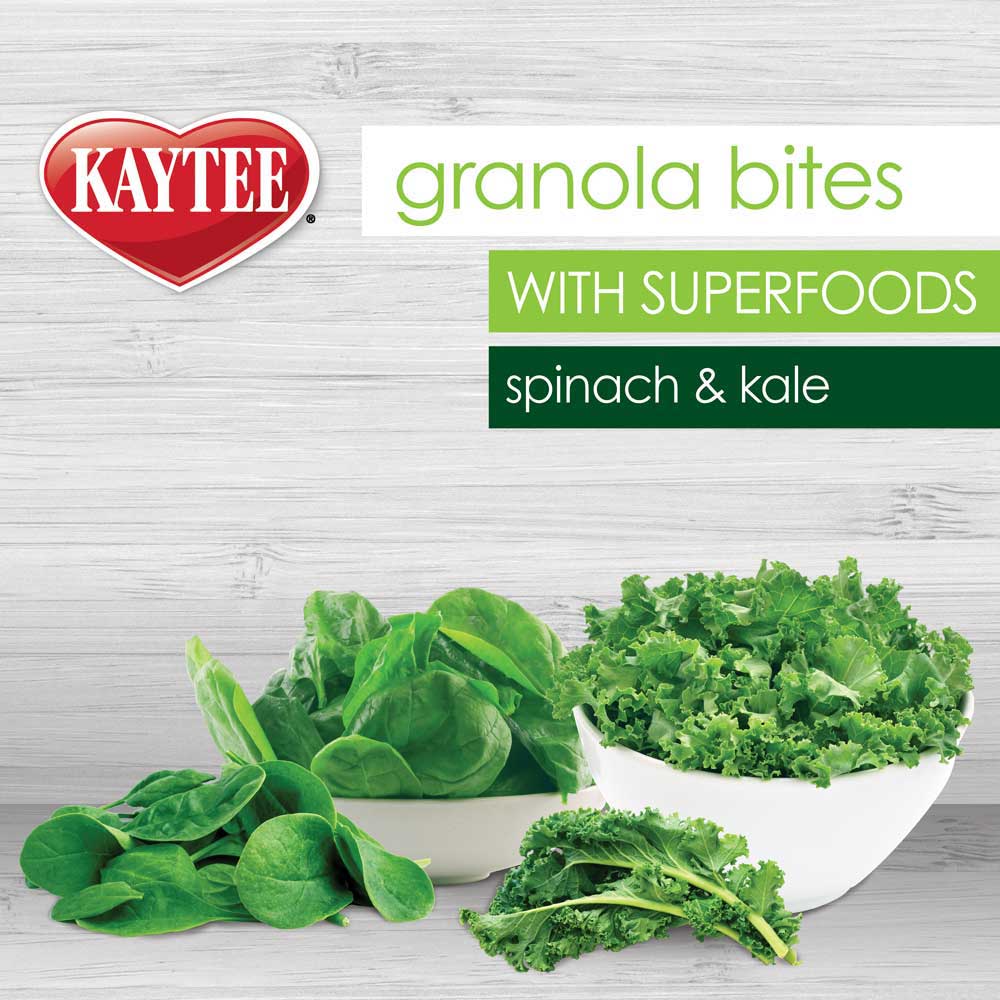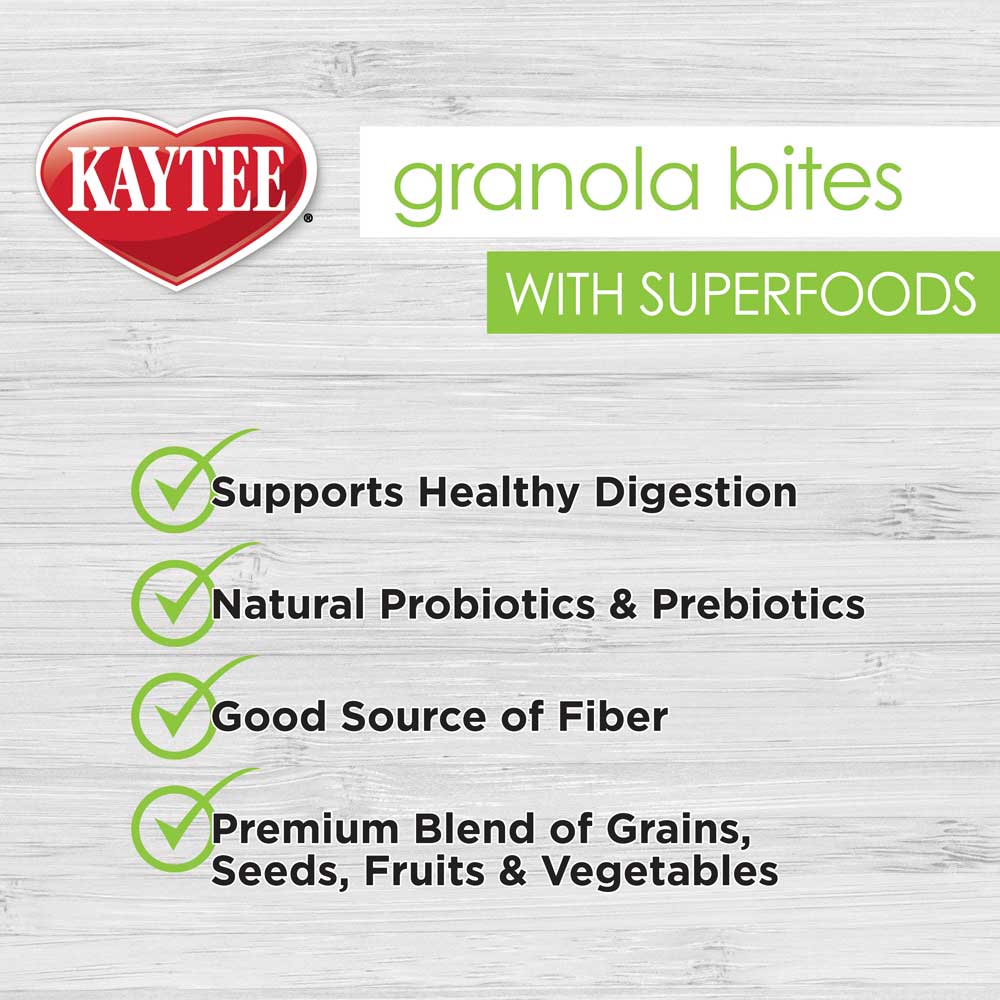 Kaytee Granola Bites with Superfoods Spinach & Kale
Kaytee® Granola Bites with SUPERFOODS add a nutritious punch for a guilt-free experience. Granola bites promote healthy foraging activity and are a fun way to add healthy and tasty enrichment to your pet's diet.
These scrumptious round bites are packed with natural prebiotics and probiotics that support healthy digestion. Your pet bird will enjoy every bite with the fun textures and burst of flavor. if you're looking for a way to add some healthy and fun variety to your pet's diet, look no further. These treats are ideal for bonding and playtime with your pet bird!
For All Pet Birds Conure, Cockatiel, Lovebird, Parakeet, Amazon, African Grey, Eclectus, Pionus, Cockatoos and Macaws
Premium blend of grains, seeds, fruits & vegetables
Nutritionally fortified foods with vitamins and natural antioxidants
Naturally preserved for ideal freshness
Net Weight
4.5 ounces