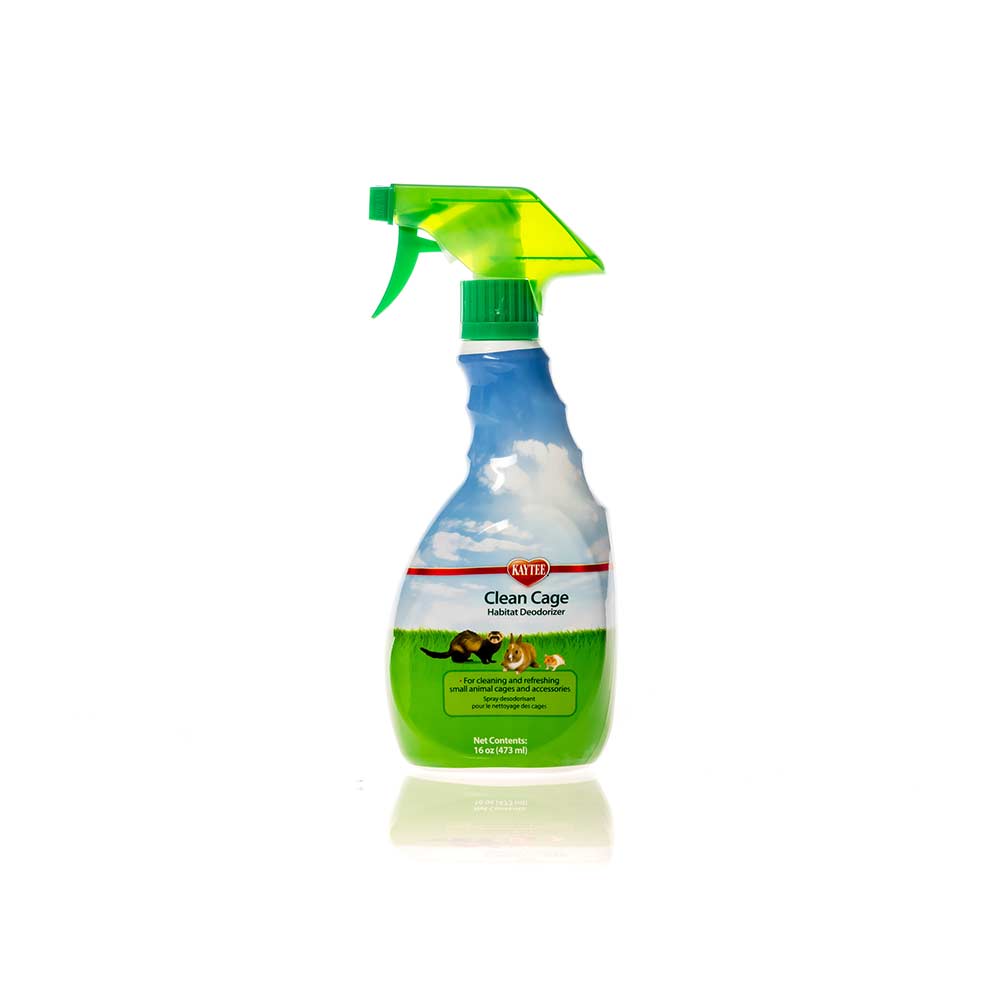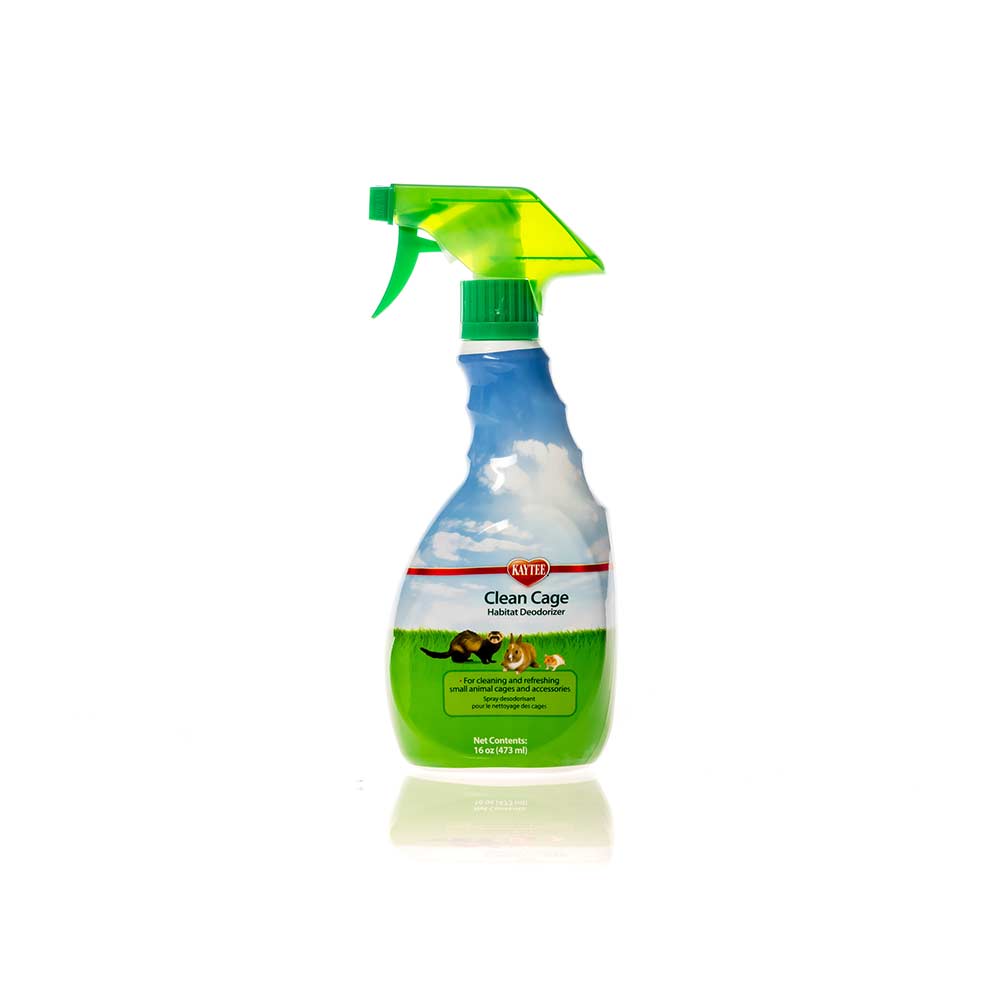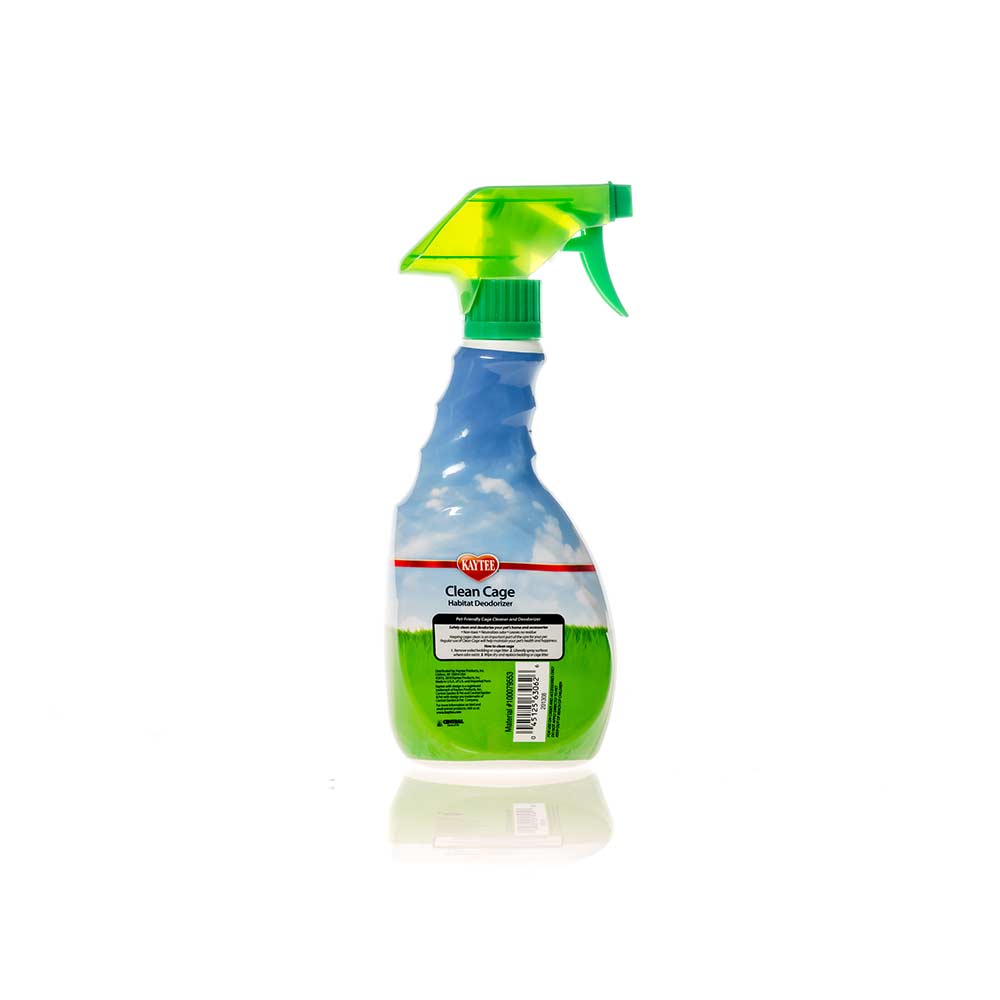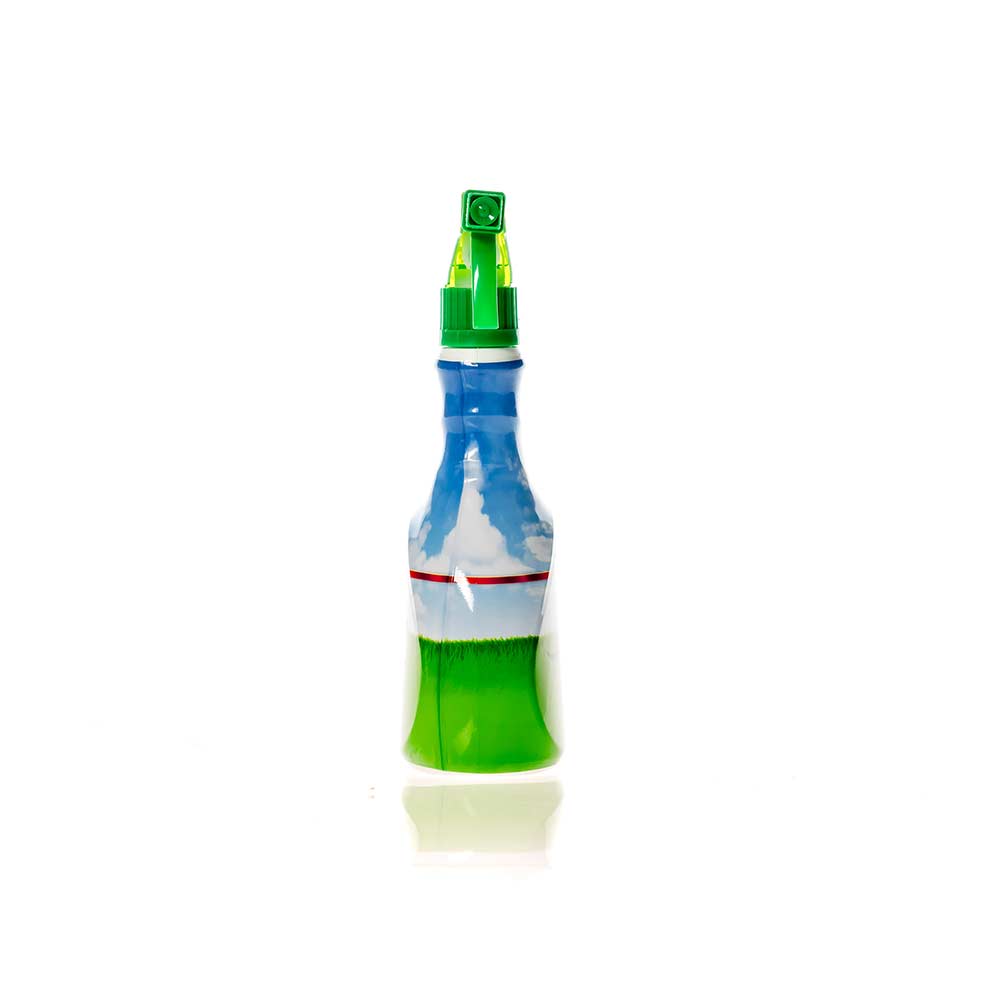 Kaytee Clean Cage Habitat Deodorizer Spray
Clean Cage is a non-toxic cage cleaner and deodorizer that contains a unique combination of environmentally safe cleansing agents plus refreshing odor control properties to safely clean your pet's home and accessories. Small animals need special care to lead happy and healthy lives. Keeping cages clean is an important part of the commitment to proper care of your pet.
Fresh smelling formula safely cleans and deodorizes cages for fast acting and long lasting results
Safe to use for small animal habitats
Regular use of Clean Cage will contribute to the quality care your pet needs and deserves
Generous 16-ounce easy to hold bottle has trigger pump action
Safe for small animal habitats and accessories

Dimensions
2.5" x 3" x 9"
Weight
1.25 pounds
Weight