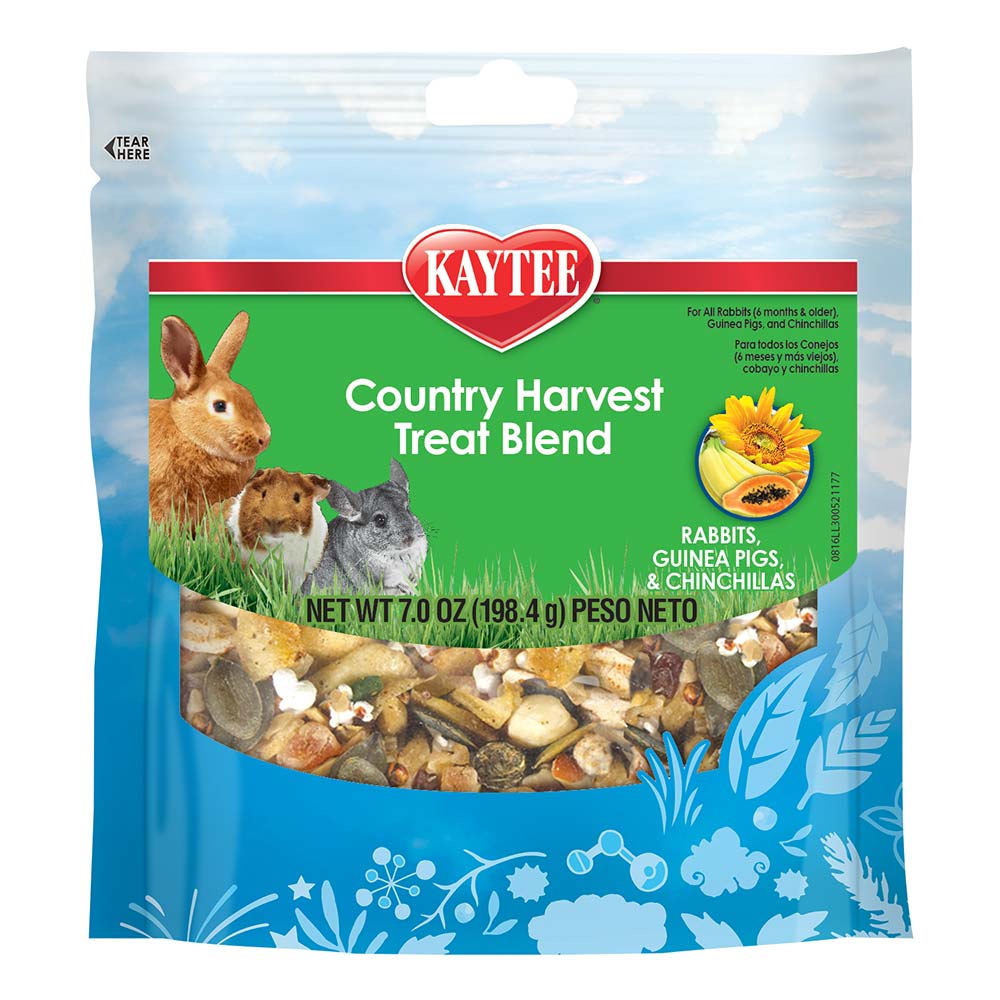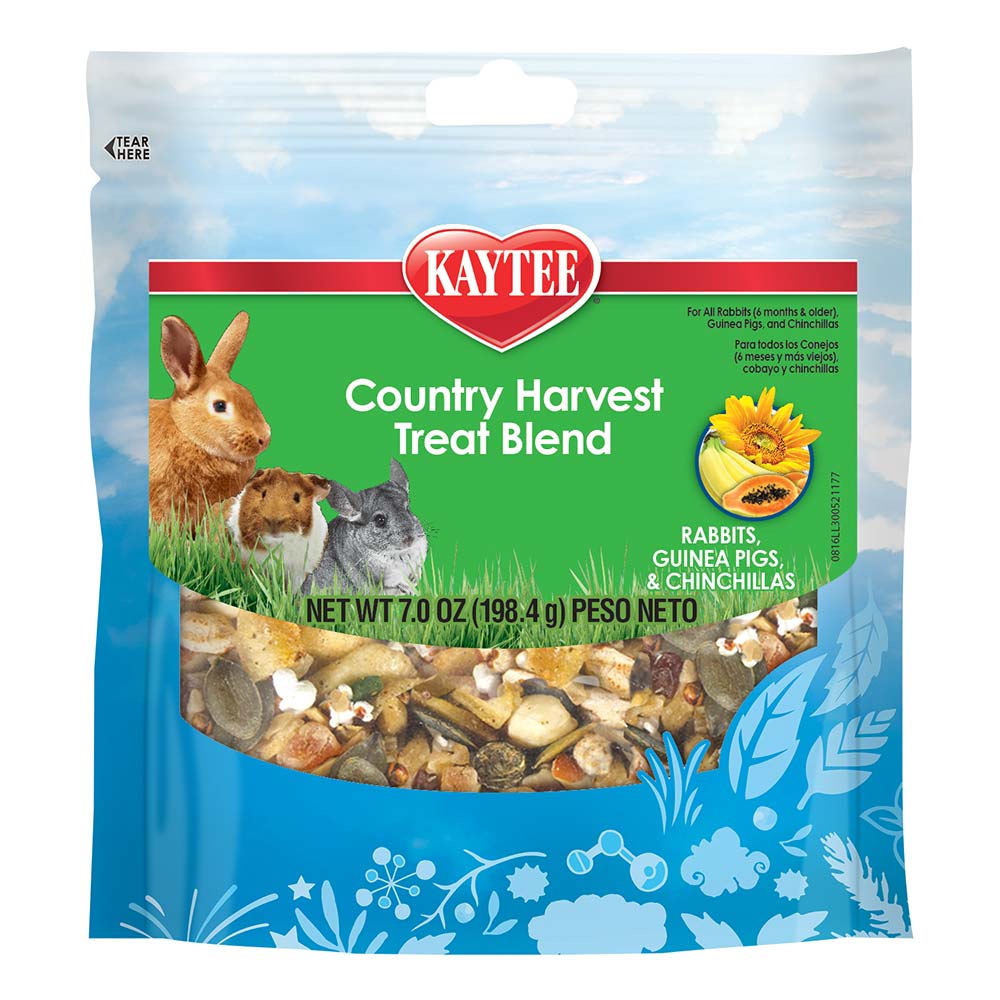 Kaytee Country Harvest Treat Blend
Kaytee Country Harvest Treat blend for rabbits, guinea pigs and chinchillas is a delicious mix of wholesome fruits, nuts, grains and veggies. Small animals adore this munchable medley of exciting flavors and textures. Kaytee treats are a great way to interact with your pet or to strengthen trust and bonding.
Weight
Tasty, Nutritious Treat
Ideal for bonding and playtime
Dimensions
2" x 6" x 8"
Weight
7 ounces