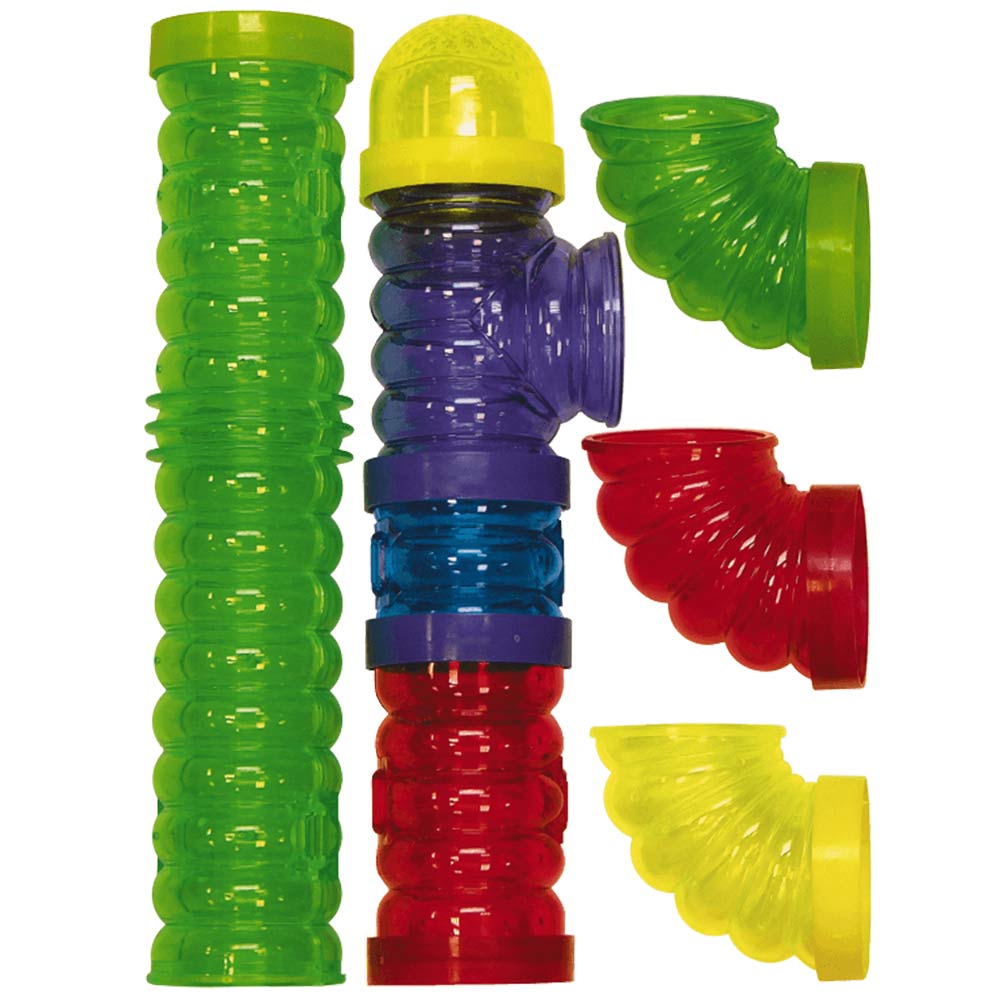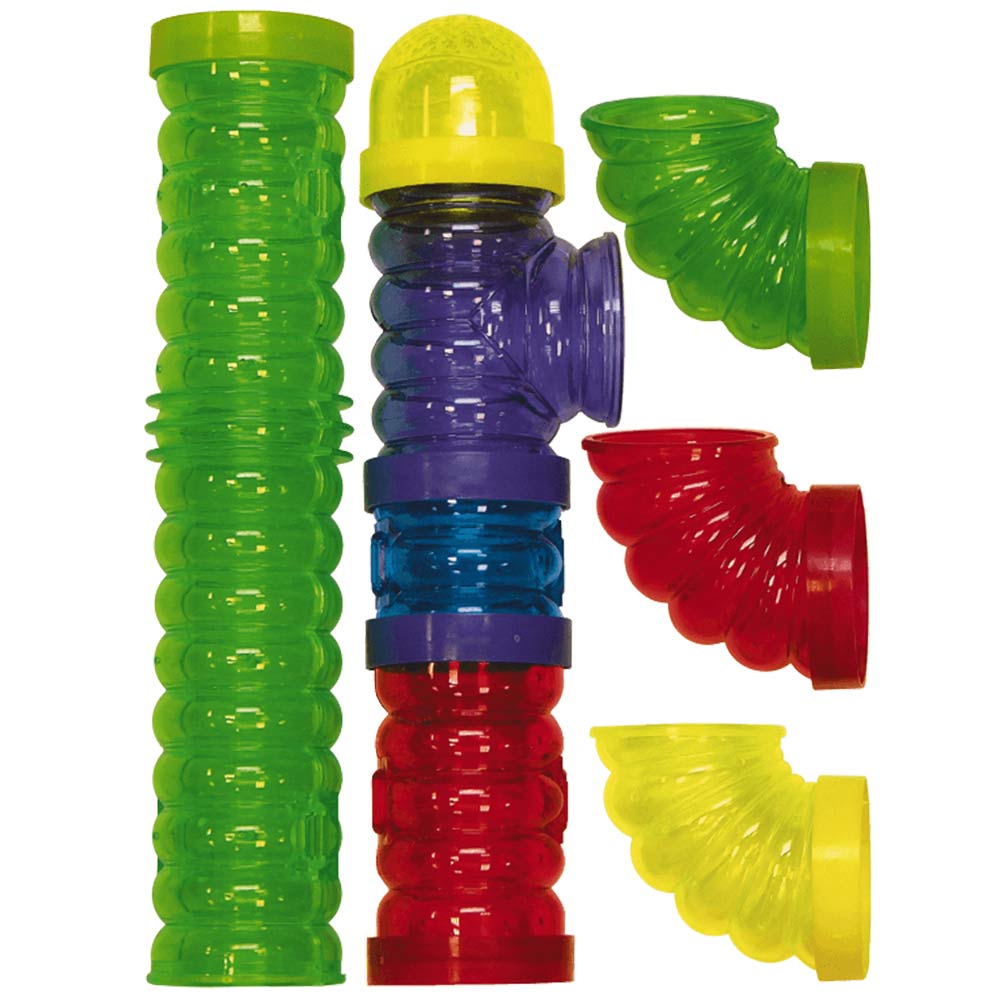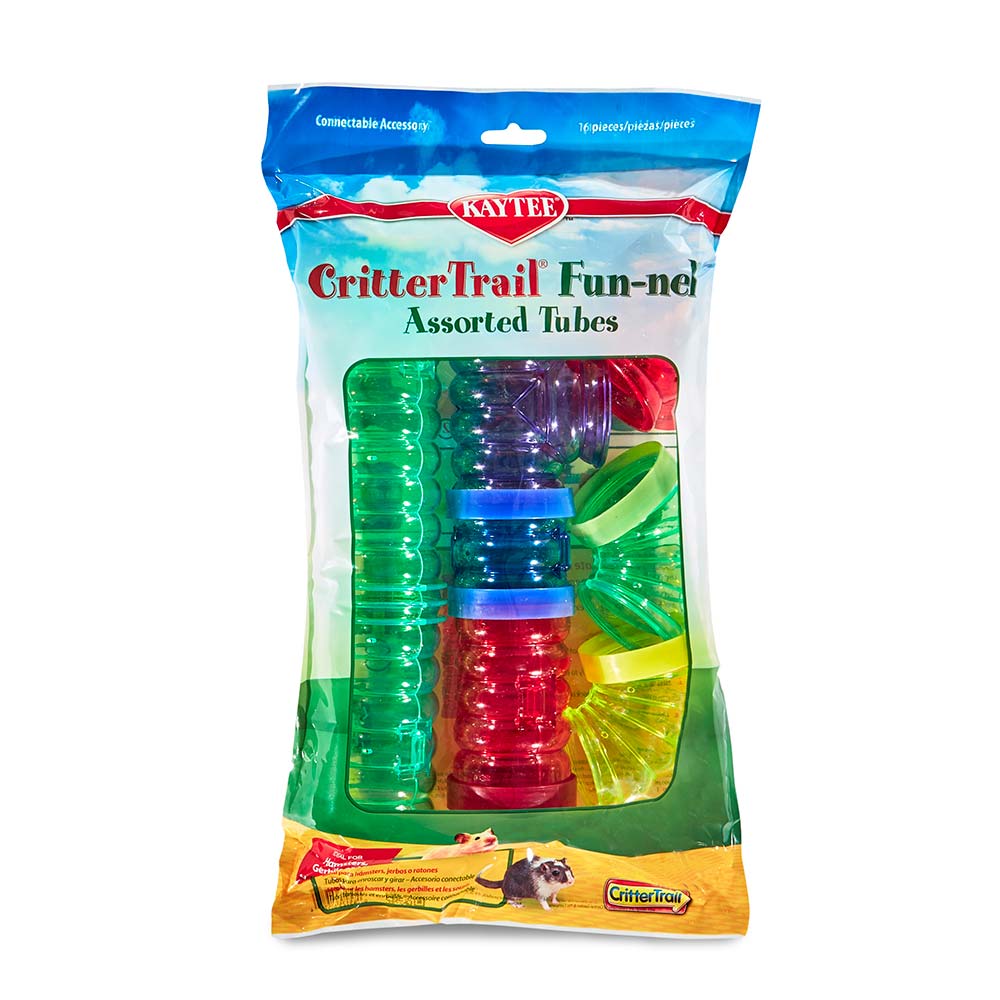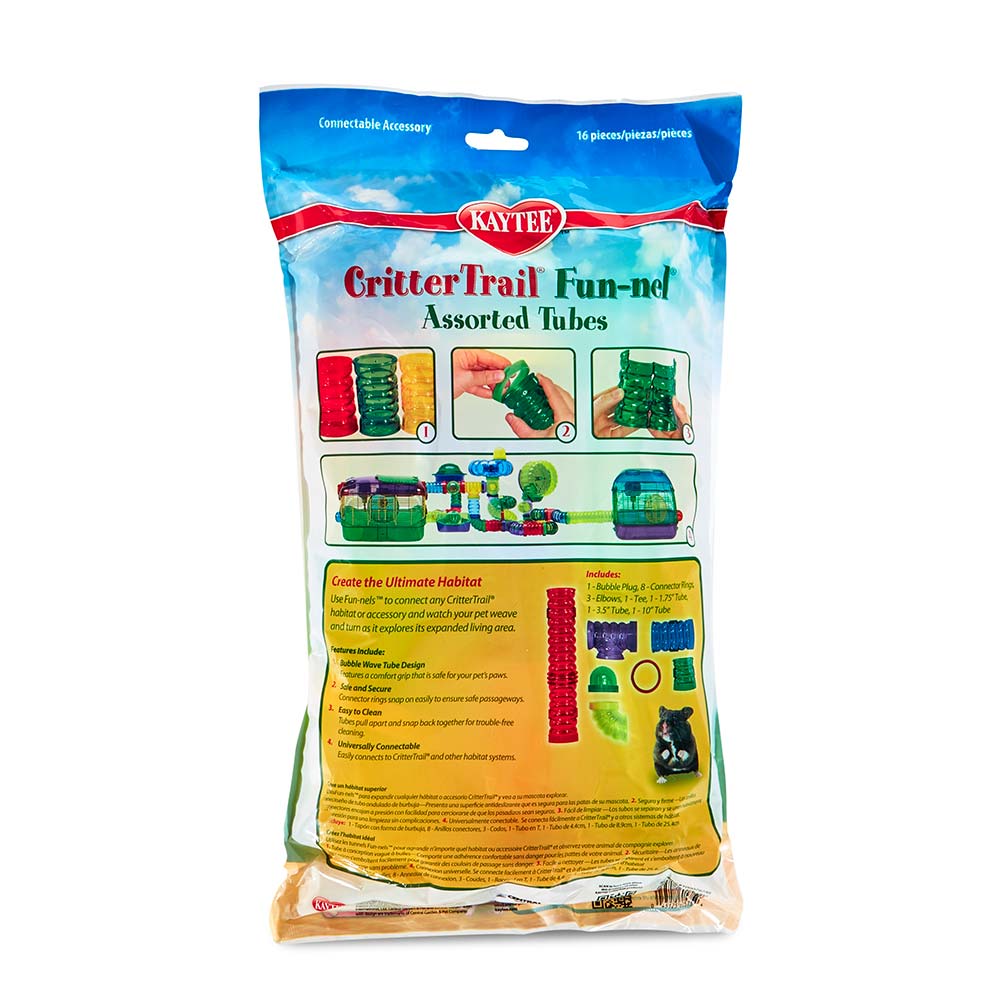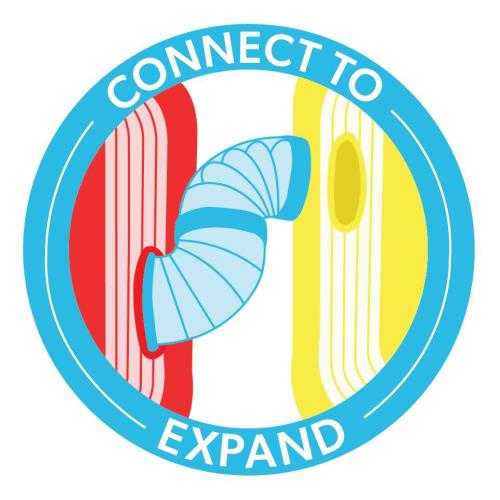 Kaytee CritterTrail Fun-nels Value Pack Assorted Tubes
CritterTrail fun-nels value packs are the perfect way to start expanding your CritterTrail home. The Bubble Wave tube design features a comfort grip that is safe for your pet's paws. Connector Rings snap on easily to ensure a safe and secure passageway. Easy to clean, tubes pull apart and snap back together for trouble-free cleaning. If you can imagine it, you can build it with CritterTrail fun-nels. The tubes are available in a variety of colors, shapes and sizes so you can create a huge playground for your pet.
Allows for expansion of CritterTrail habitats
Includes: 1 - 1.75" Tube, 1 - 3.5" Tube, 1 - Tee Tube, 3 - Elbow tubes, 1 - 10" Tube, 8 - Connector Rings
Connect to any Kaytee® CritterTrail® tubes
2.25" diameter and a variety of shapes and lengths
For hamsters, gerbils or mice
Dimensions
2.12" x 8.75" x 15.5"
Weight
0.75 pounds