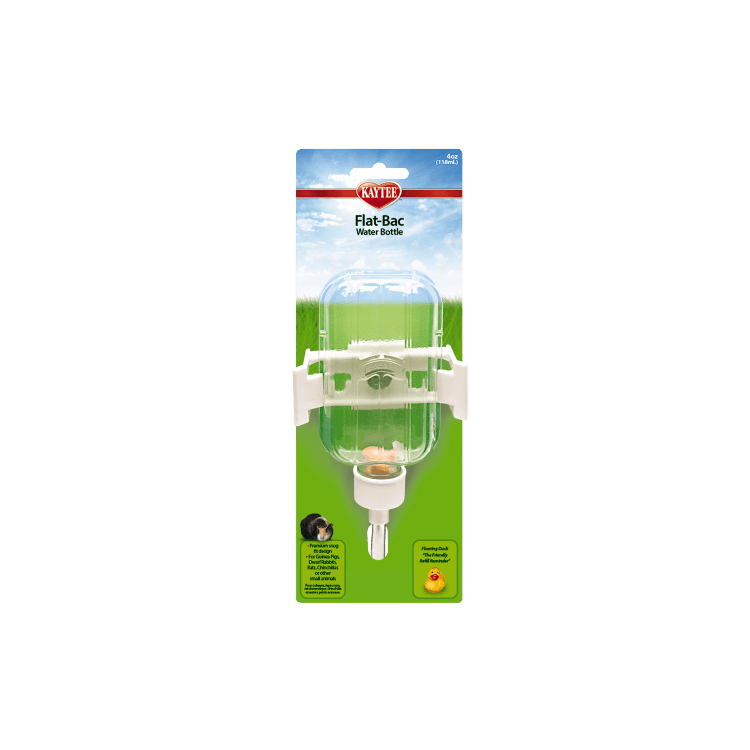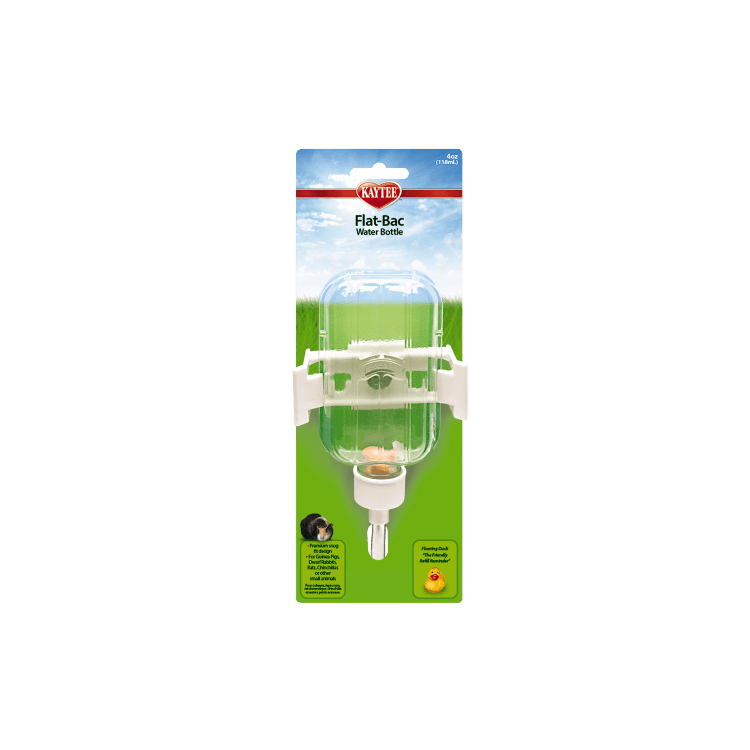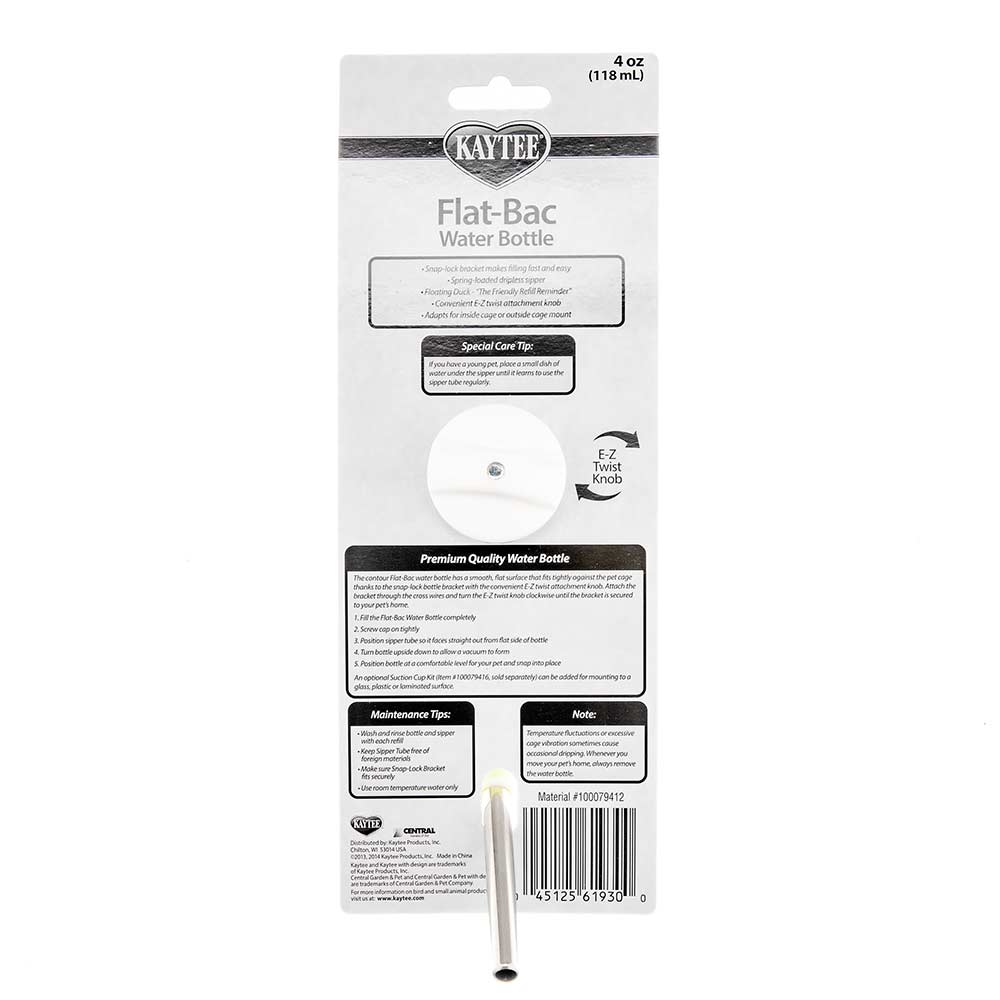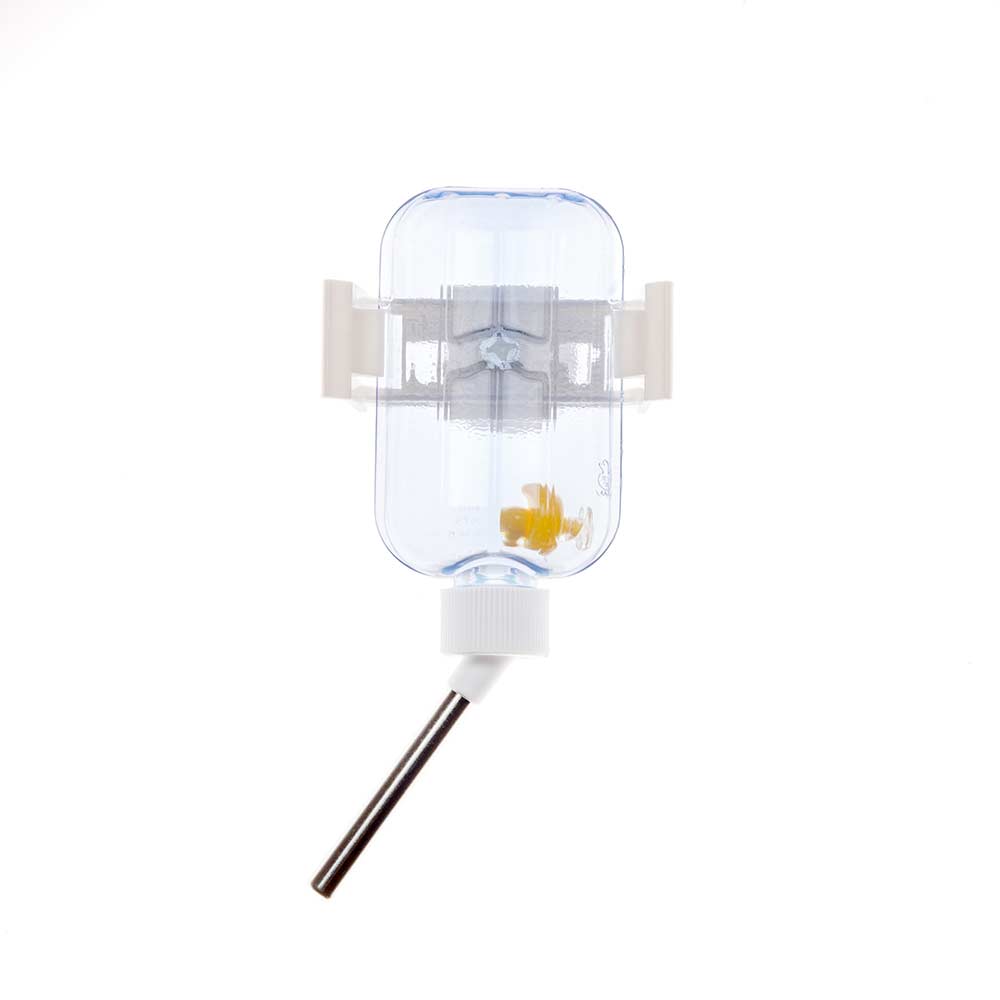 Kaytee Flat-Bac Water Bottle
Flat-Bac Water Bottle is a premium quality bottle with a smooth flat surface that fits tightly against your pets cage. Snap Lock Bottle Bracket easily attaches to the cage and the contoured bottle snaps into a secure position.
Instructions for Use
Size
Made of durable clear plastic with a floating duck inserted as a friendly refill reminder
Stainless steel spring-loaded dripless sipper
Snap-lock Bottle Bracket with the convenient E-Z twist attachment knob allow for effortless bottle removal and refilling
Easily adapts for use either inside or on the outside of the cage
Dimensions
2.25" x 5" x 8.87"
Weight
0.24 pounds