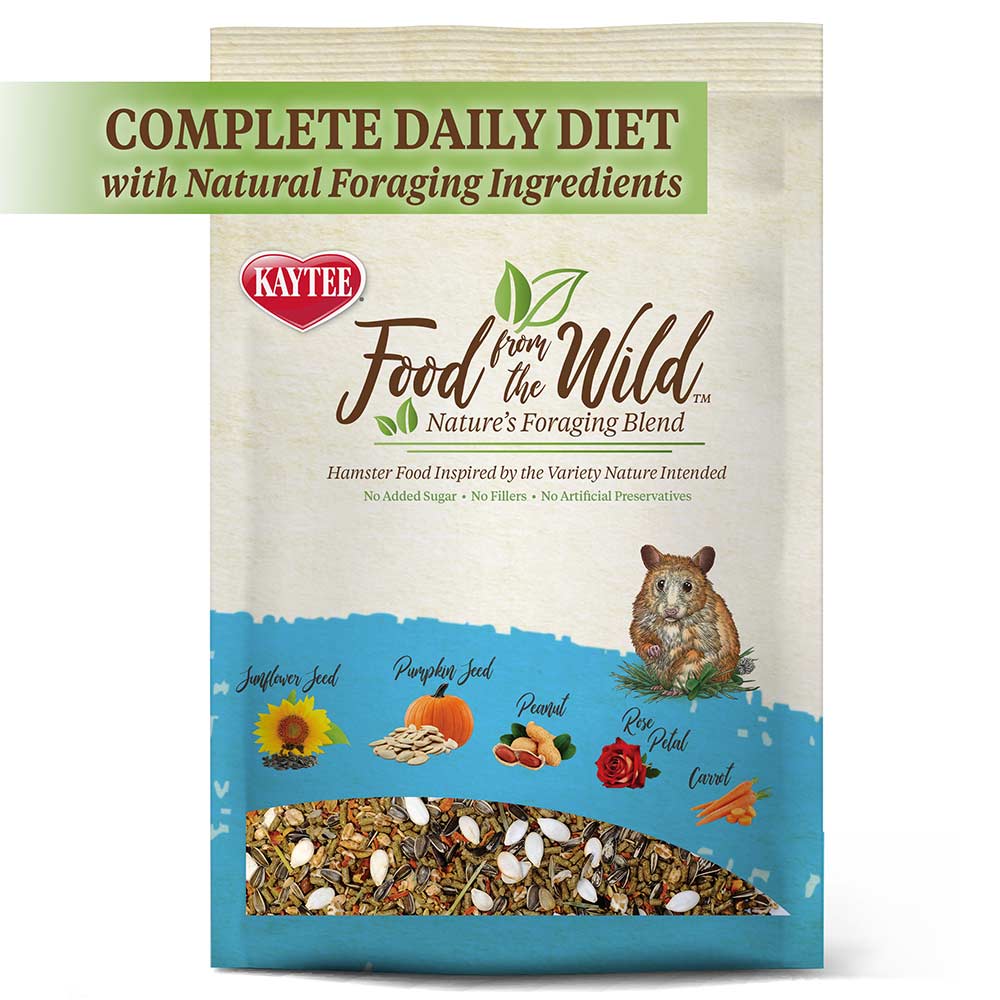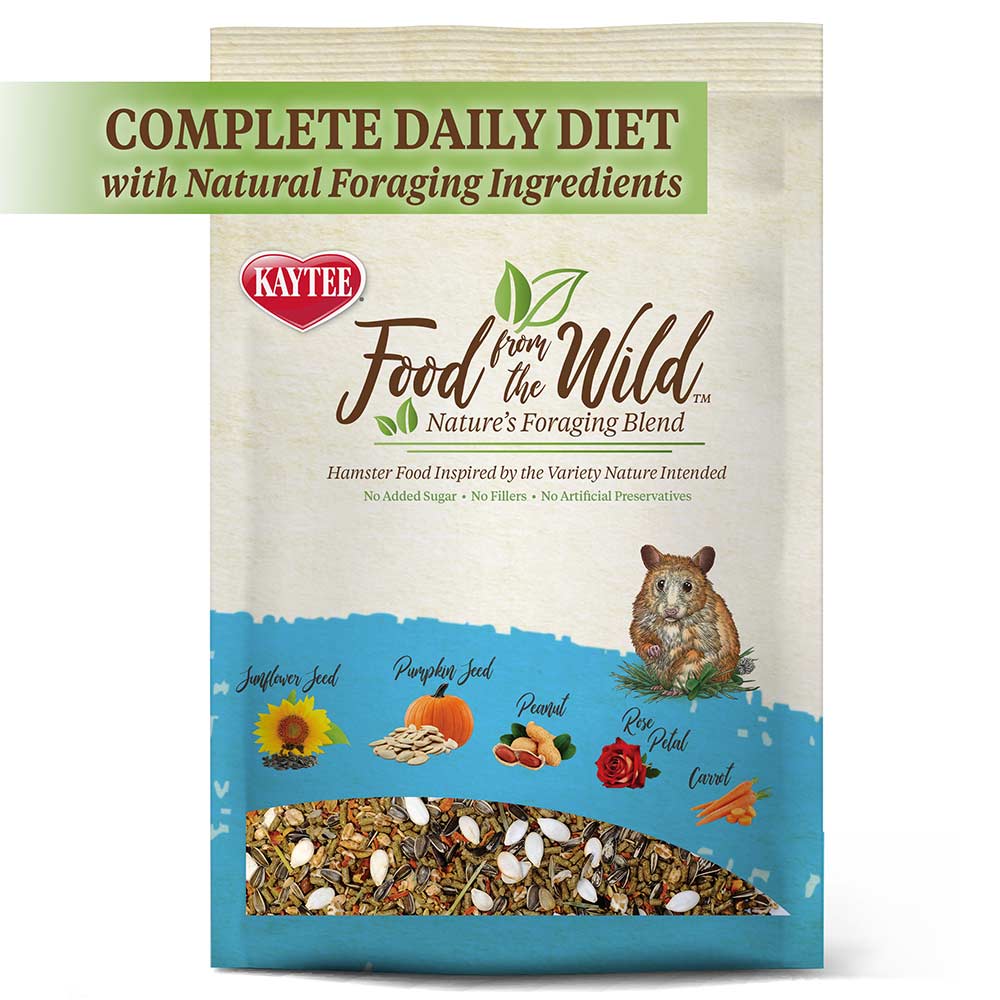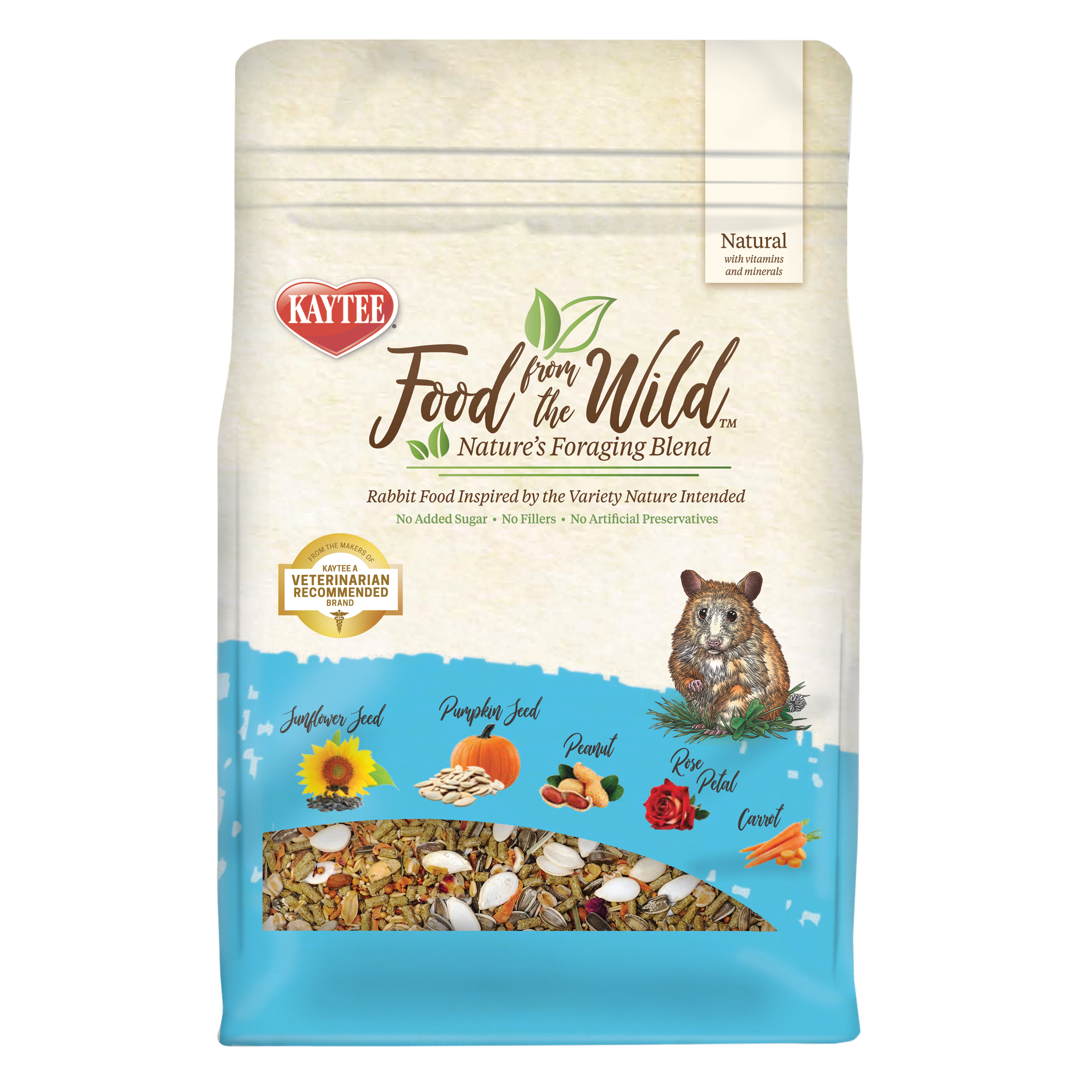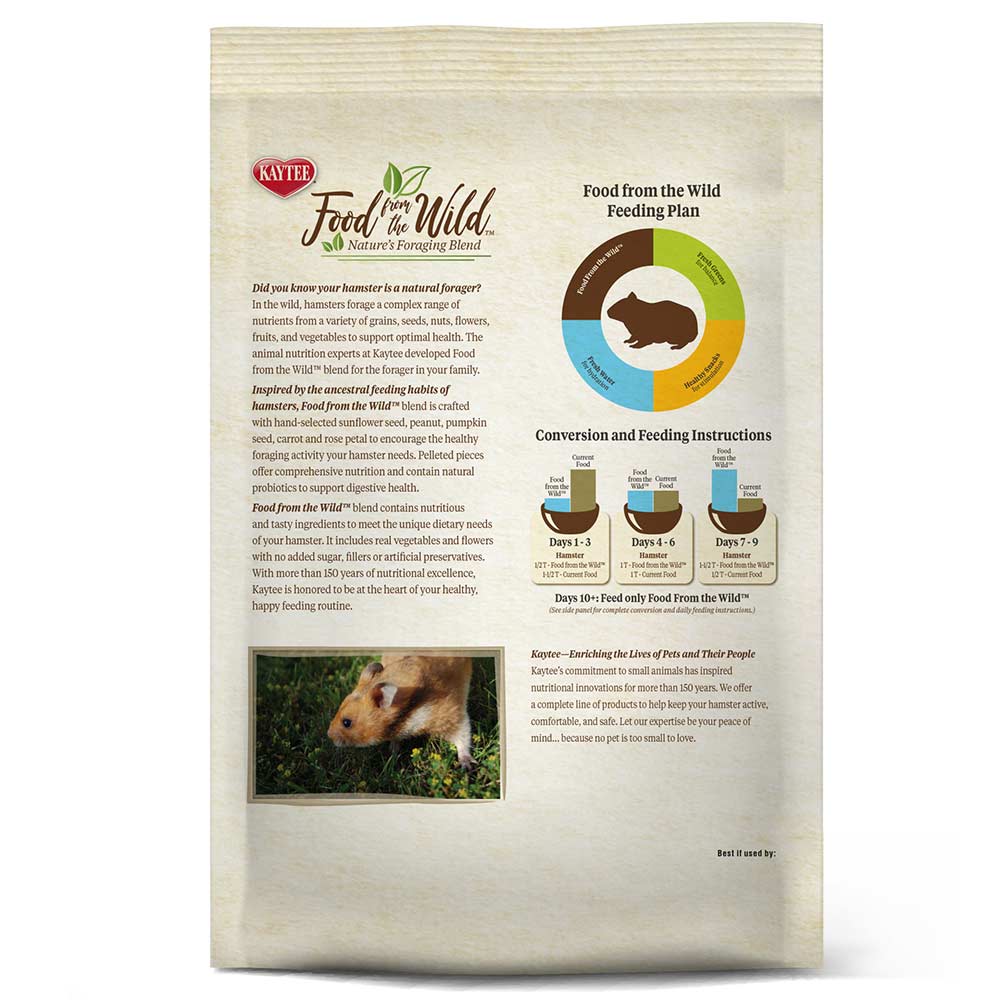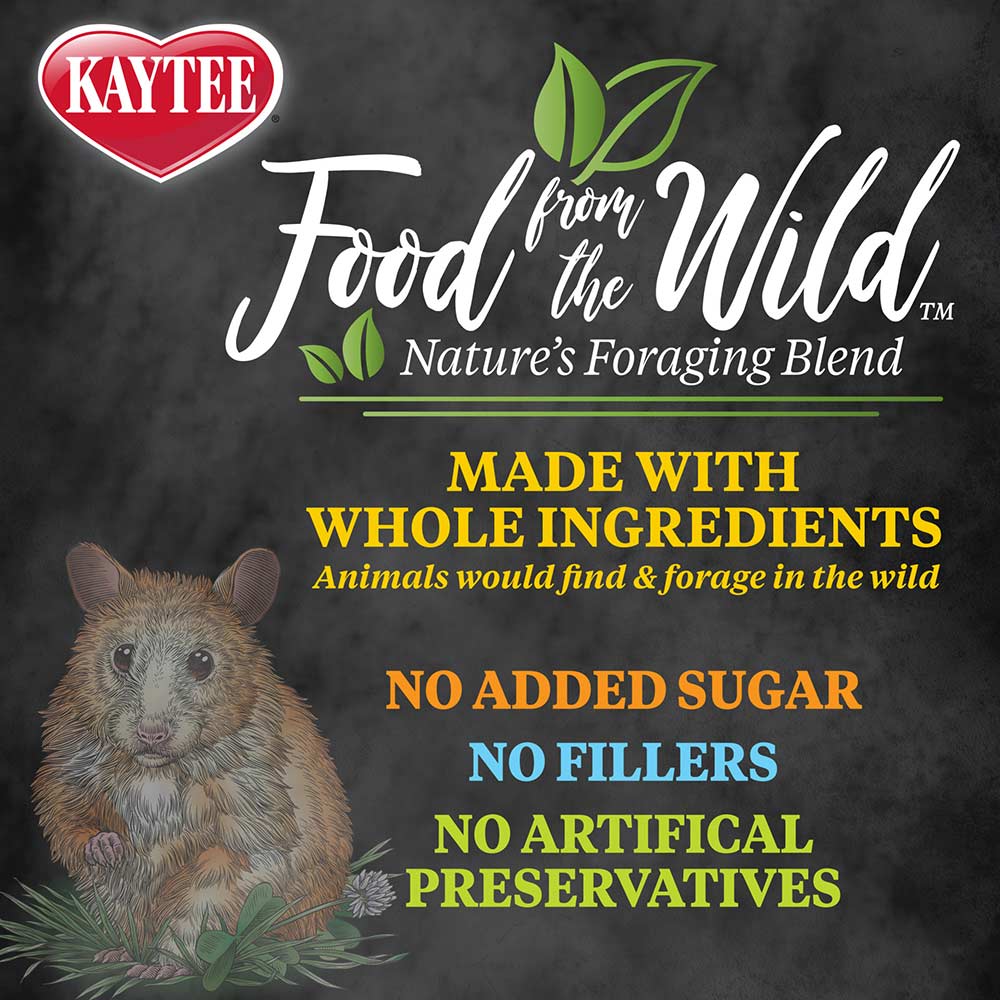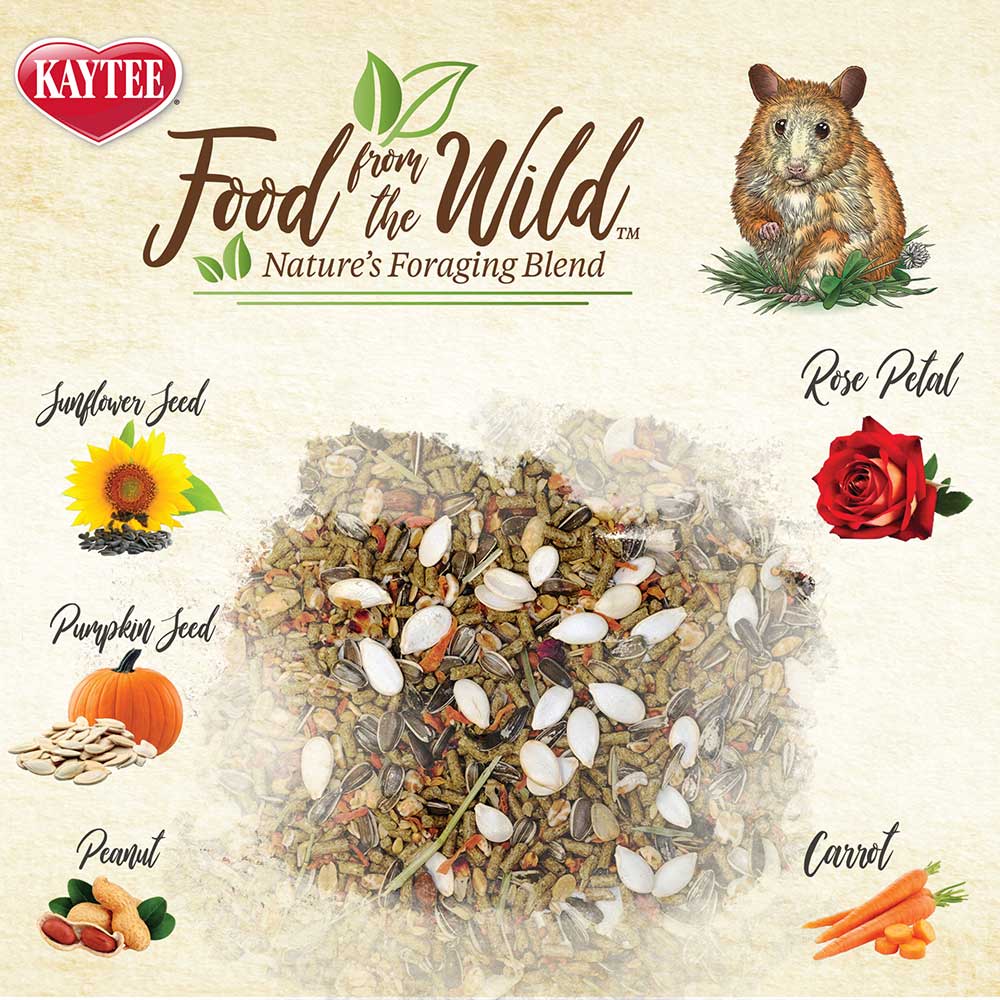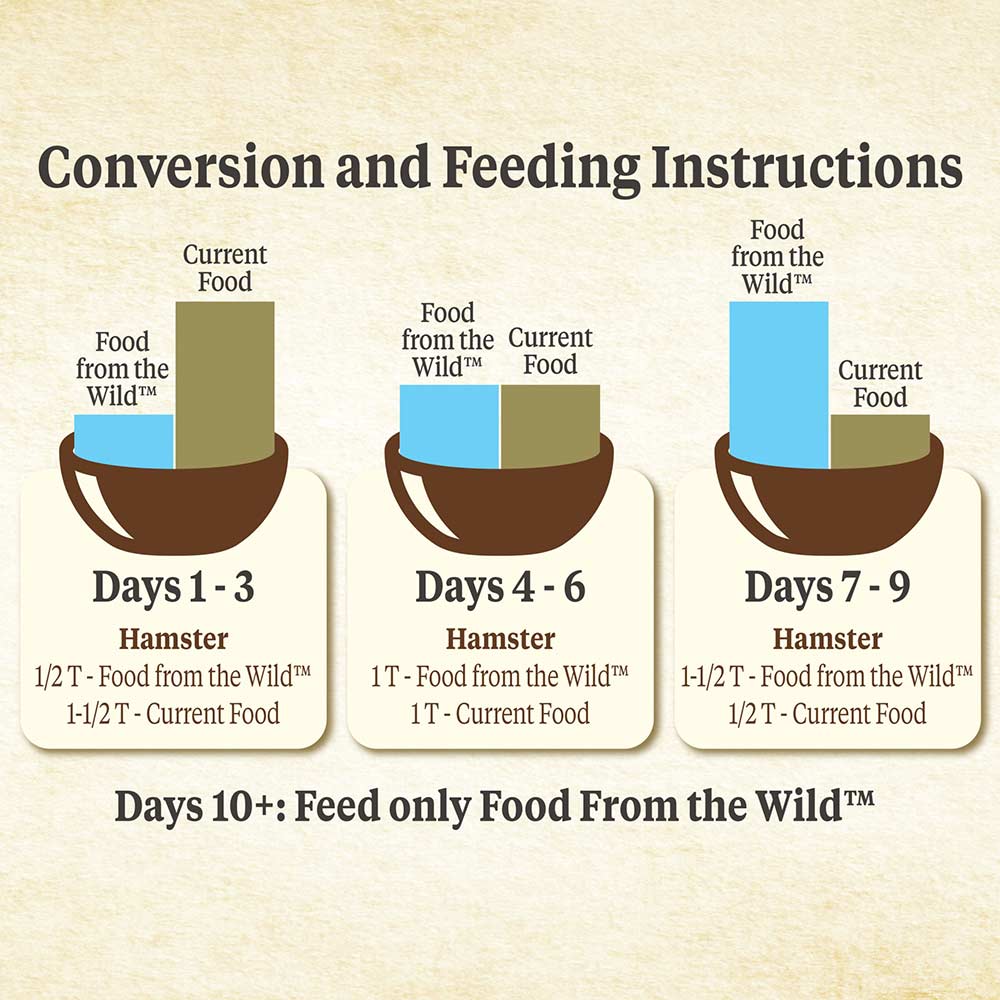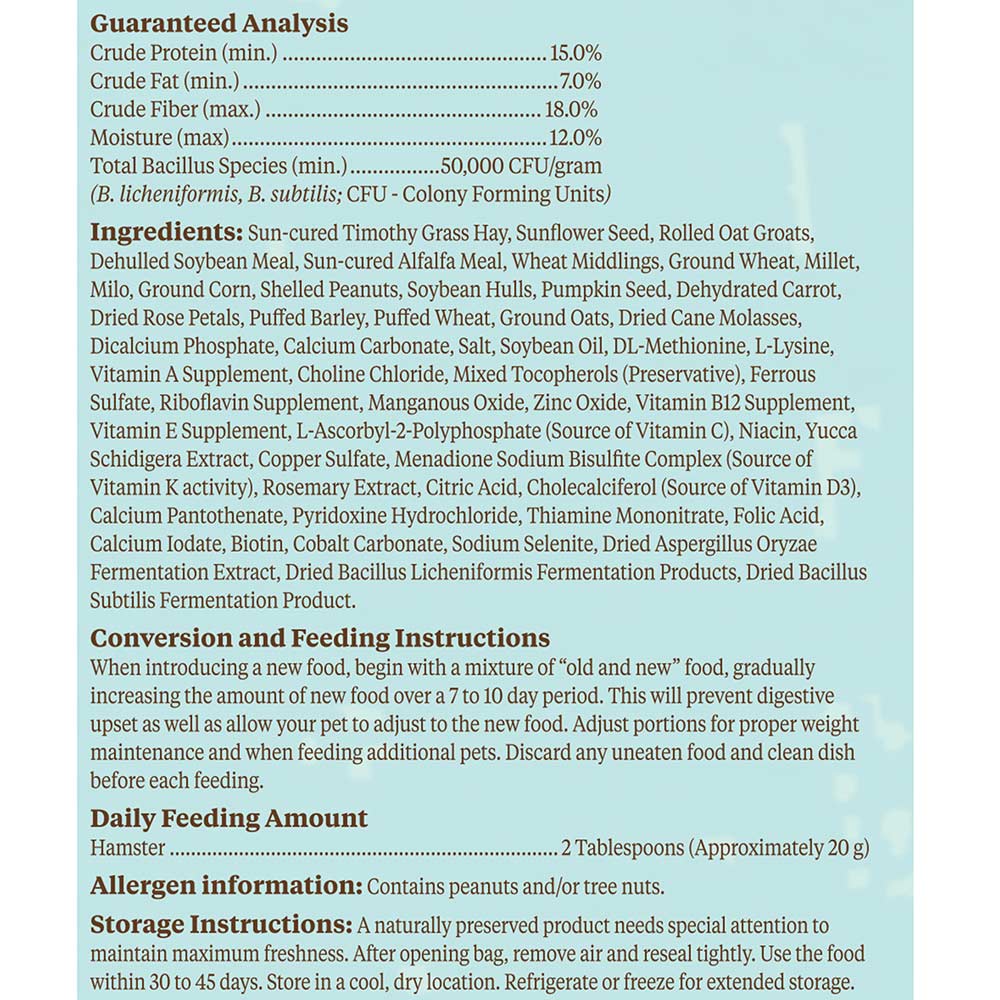 Kaytee Food From The Wild Hamster
In the Wild, hamsters forage a complex range of nutrients from a variety of grains, seeds, nuts, flowers, fruits, and vegetables to support optimal health. The animal nutrition experts at Kaytee developed Food From the Wild blend for the forager in your family. Inspired by the ancestral feeding habits of hamsters, Food From the Wild blend is crafted with hand-selected Sunflower Seed, Peanut, Pumpkin Seed, Carrot, and Rose Petal to encourage the healthy foraging activity your hamster needs. Pelleted pieces offer comprehensive nutrition and contain natural probiotics to support digestive health. Food From the Wild blend contains nutritious and tasty ingredients to meet the unique dietary needs of your hamster and has no added sugar, fillers, or artificial preservatives. With more than 150 years of nutritional excellence, Kaytee is honored to be at the heart of your healthy, happy feeding routine.
Species specific daily diet inspired by ancestral feeding habits
Premium pellets with a medley of sunflower seed, peanut, pumpkin seed, carrot, and rose petal
No added sugar, fillers, or artificial preservatives
Natural foraging ingredients for variety and enrichment
Made with real fruit, vegetables, flowers, omega-3s, prebiotics, probiotics, antioxidants, and amino acids
Dimensions
4.0" x 7.0" x 10.25"
Weight
2.0 pounds