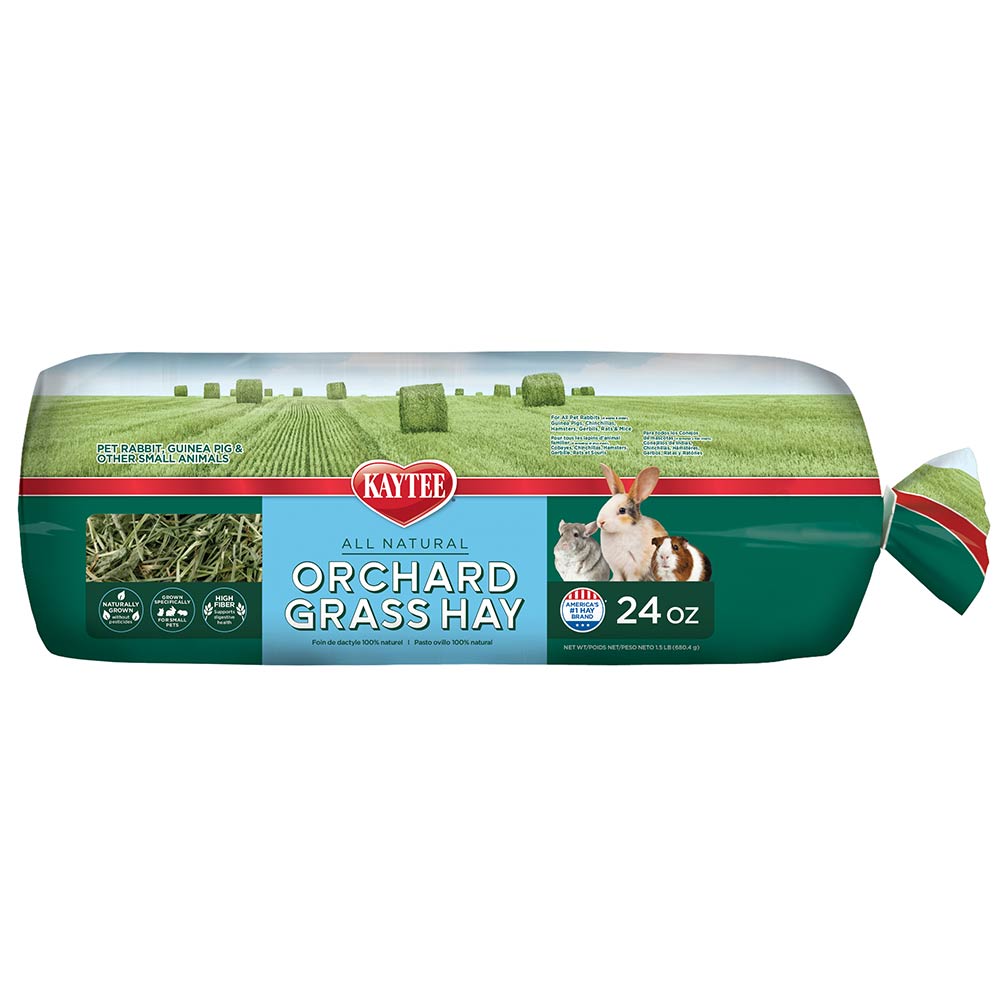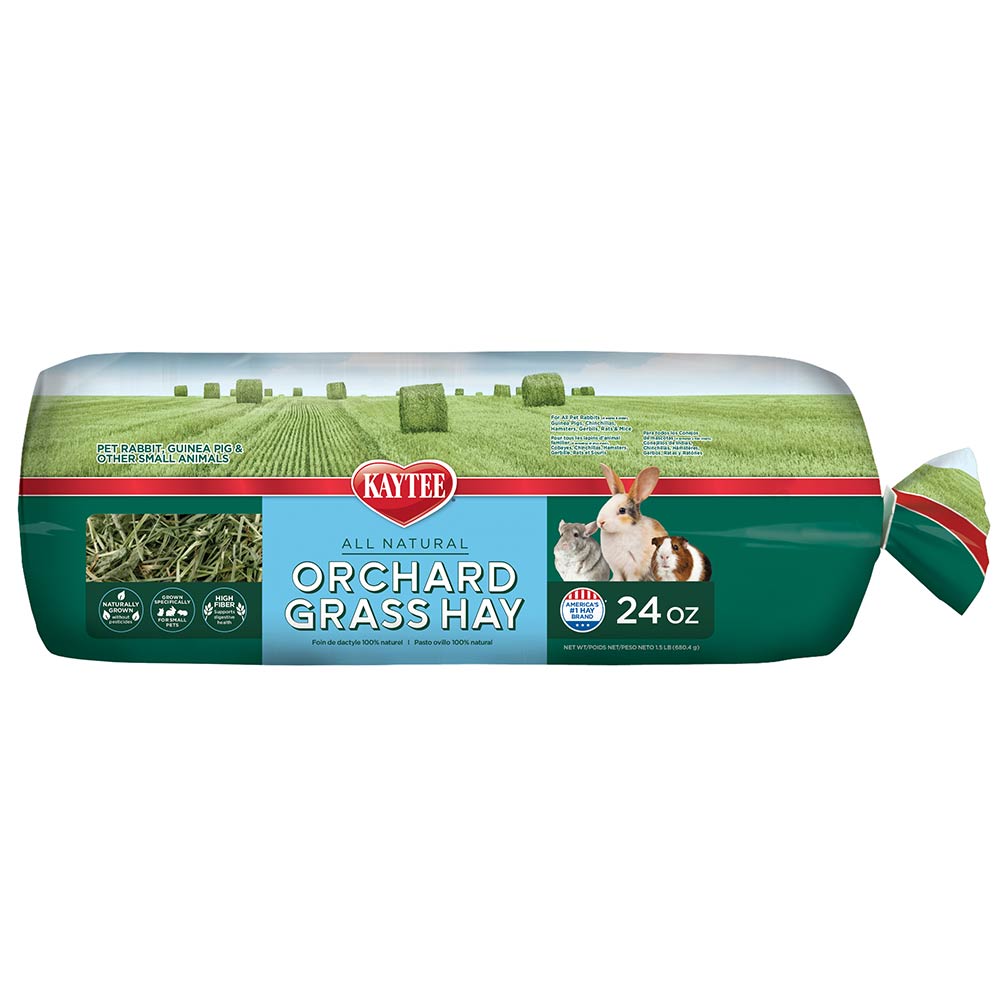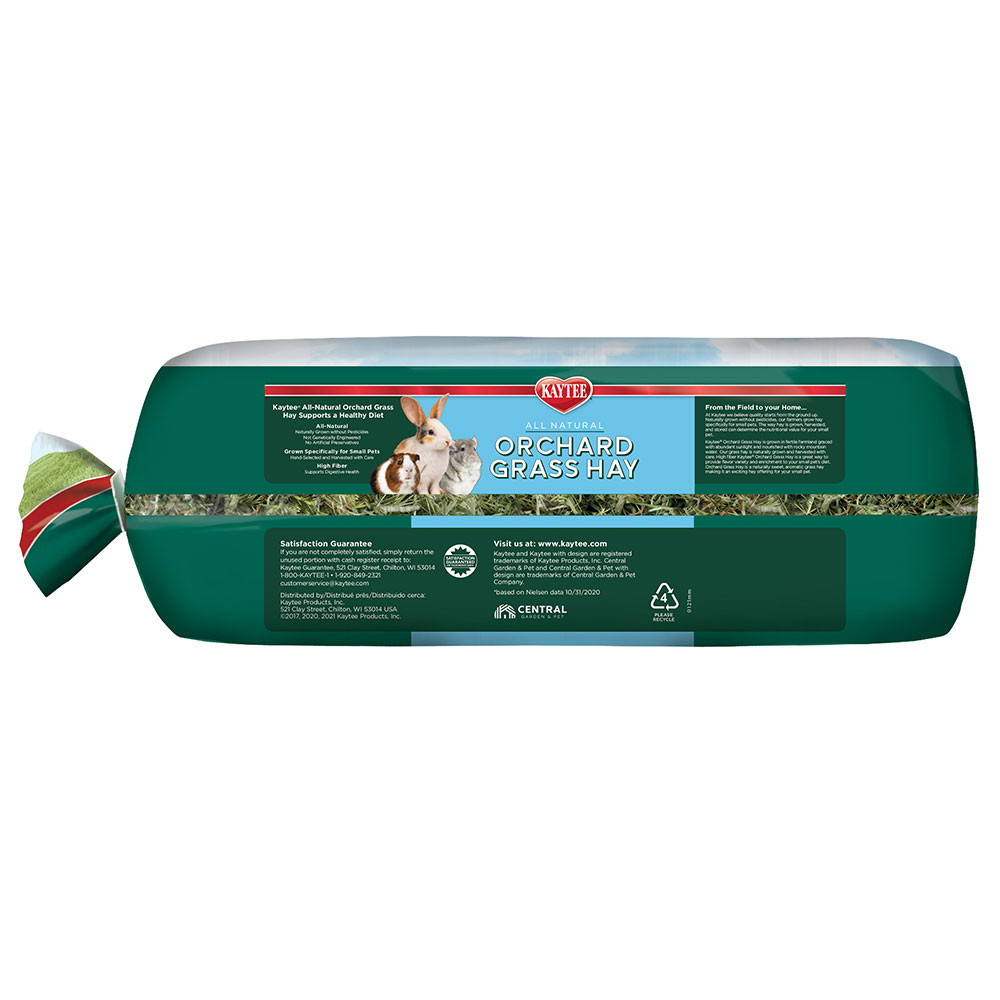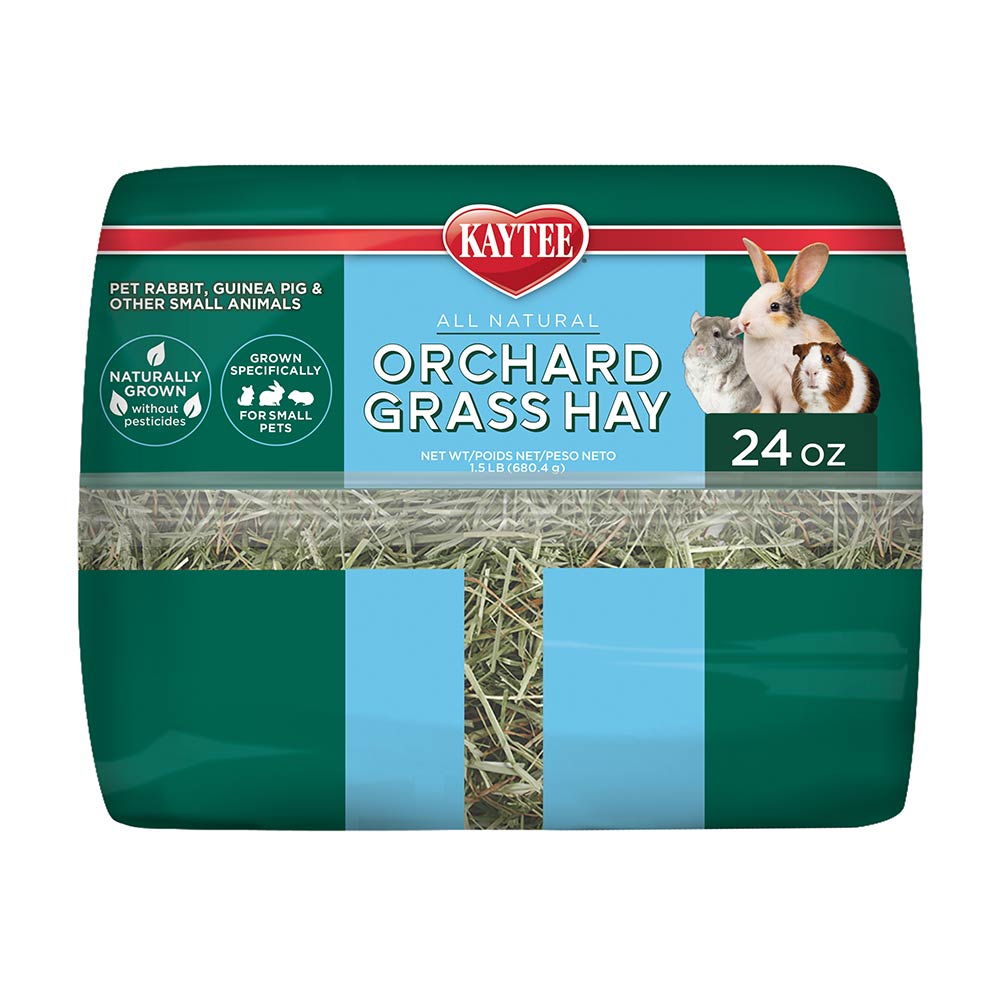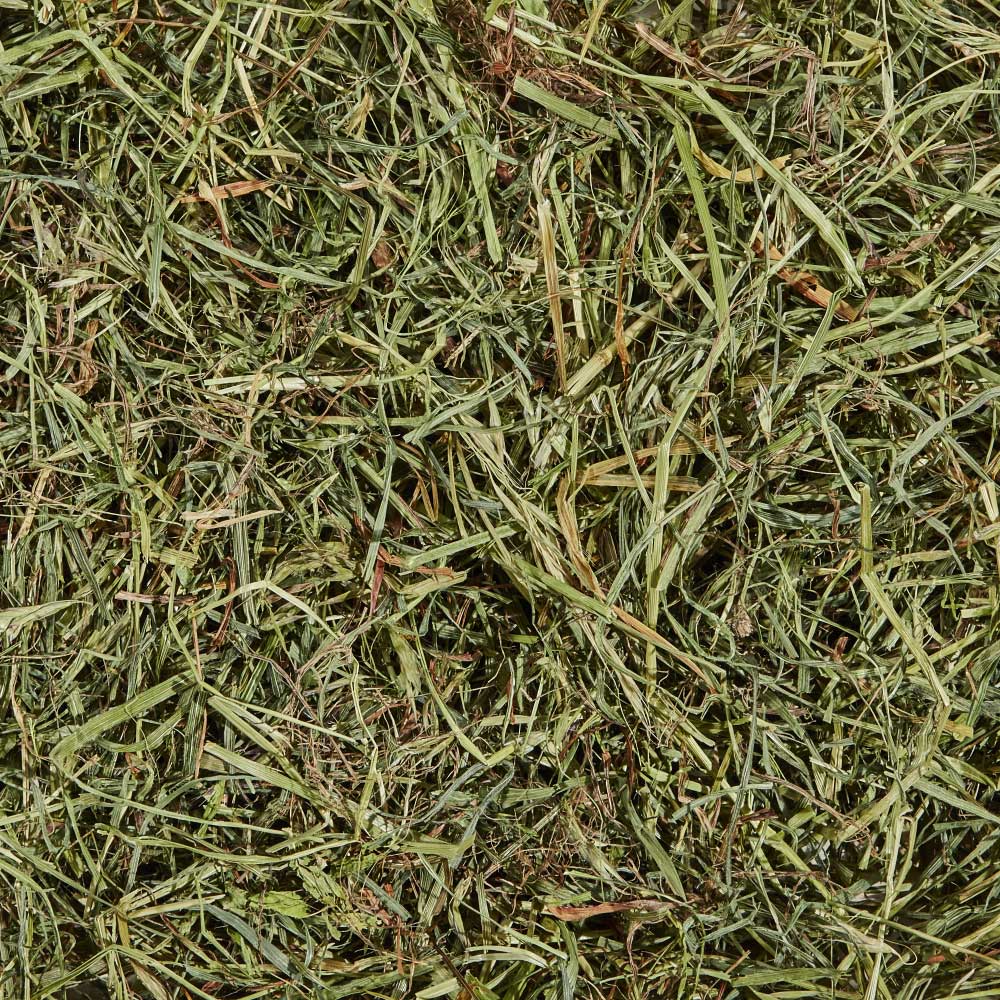 Kaytee Orchard Grass
Kaytee Orchard Grass is a sweet, fruity scented high fiber hay. Orchard grass provides a natural source of fiber for rabbits and other small animals. Feeding Orchard Grass will encourage natural foraging instincts. Small pets love variety which helps to stimulate their senses. Kaytee's high quality Orchard Grass is a natural addition to your pet's daily diet.
Weight
Sweet, fruity scent encourages foraging instincts and provides nutritional variety
Naturally grown without pesticides or GMO
Grown specifically for small animals
High Fiber to support digestive health
America's #1 hay brand
Dimensions
5.25" x 16" x 6.5"
Weight
1.5 pounds