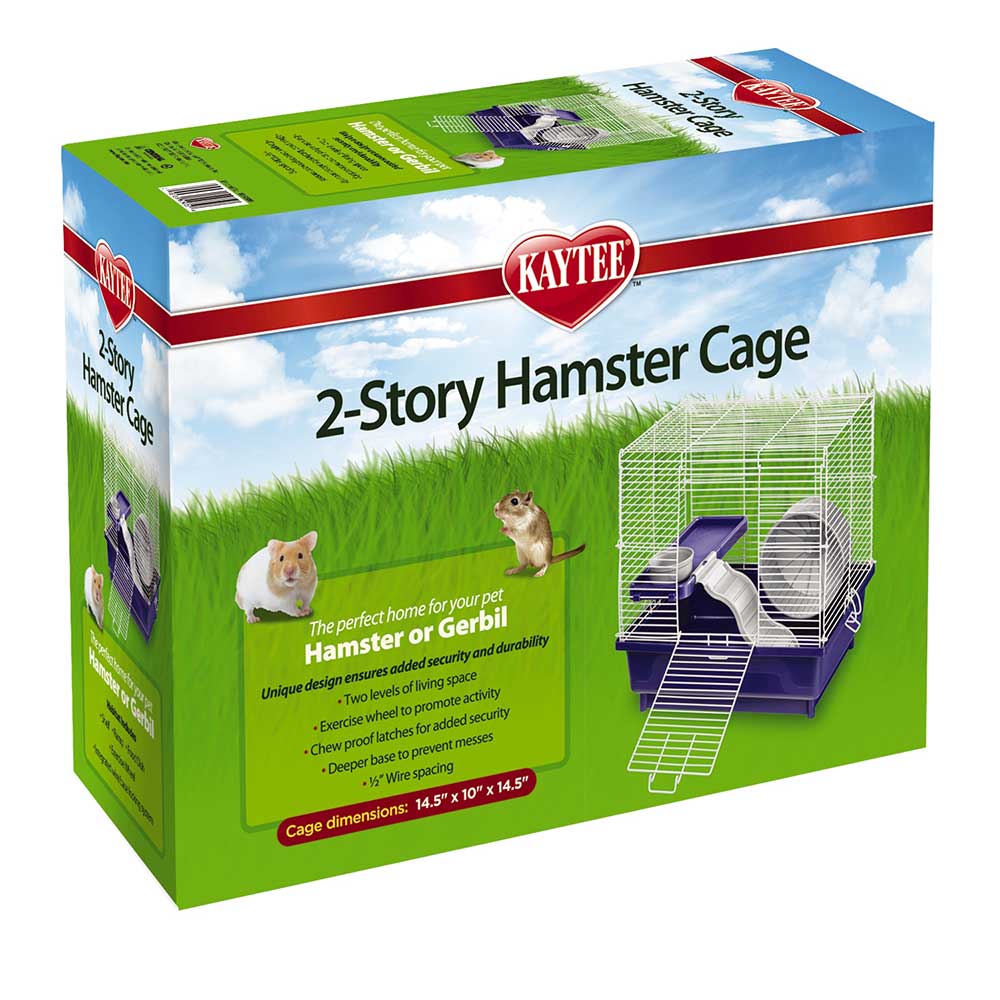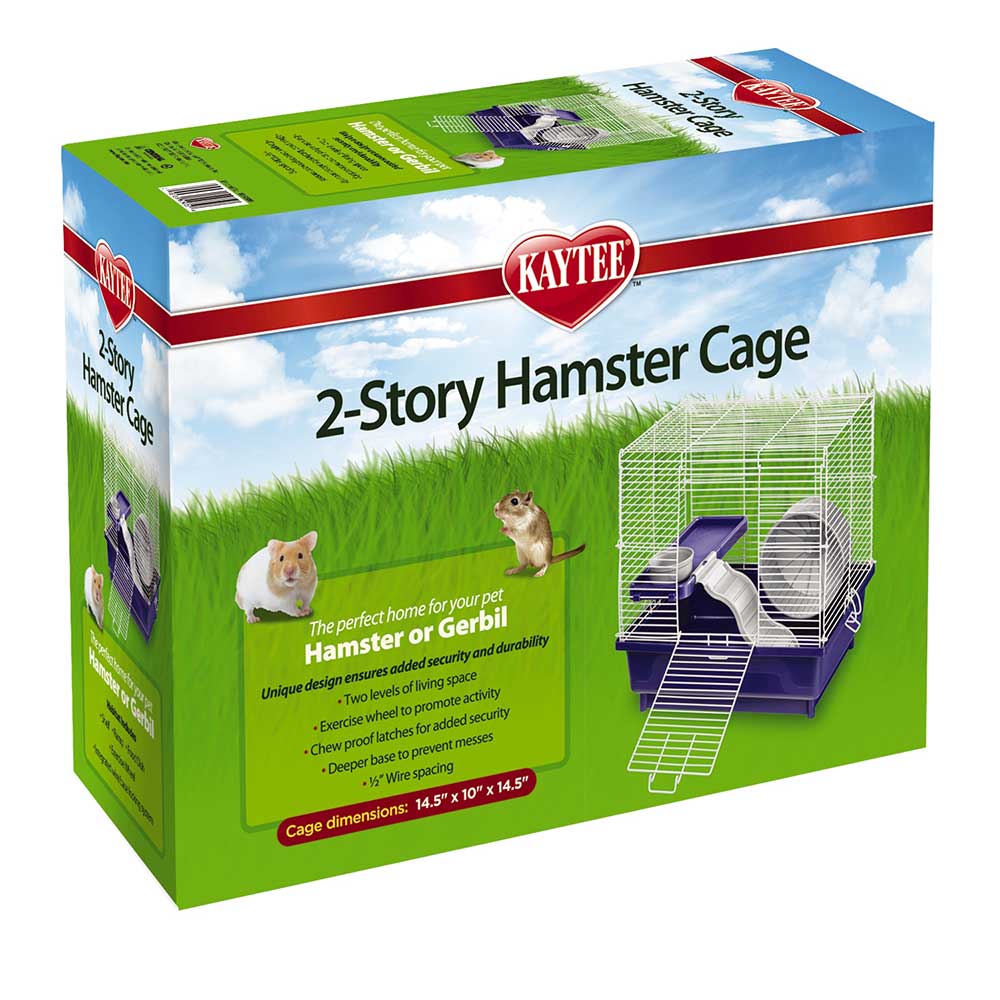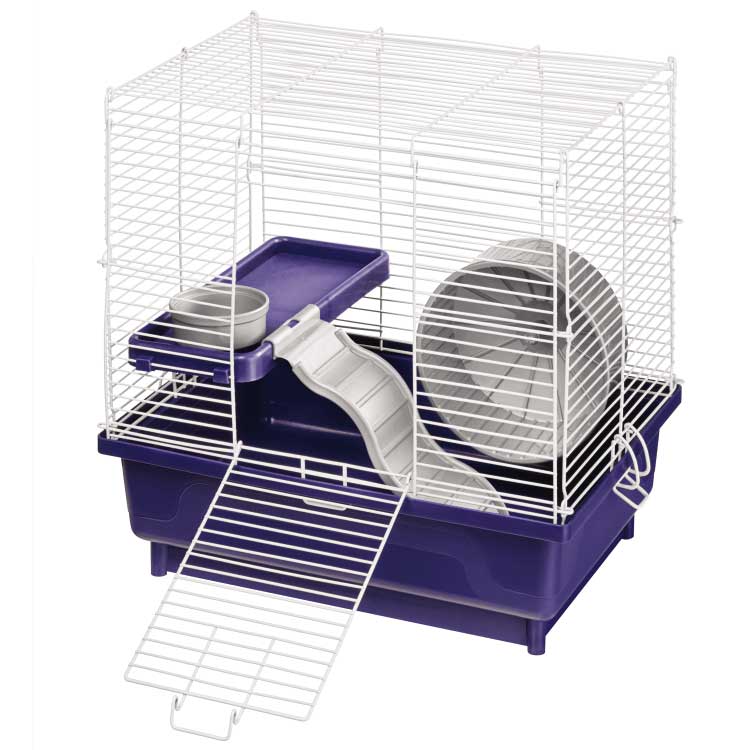 Kaytee 2-Story Hamster Cage
The 2-Story Hamster Home is the perfect beginner cage for your Hamster or Gerbil. The Kaytee 2-Story Hamster Homes snap together in minutes without the need for tools. Quality construction features chew proof coated wire and stain resistant plastic parts. This home offers plenty of room for your favorite little critter to play.
Assembly Instructions
Easy to clean deep scatterless base can be removed and replaced in a snap, no tools needed
Includes exercise wheel, food dish, comfort shelf and safety ramp
Two levels of living space
For hamsters, gerbils, mice or other small animals
Bar Spacing: 1/2"
Dimensions
14.5" x 10" x 14.5"
Weight
4 pounds