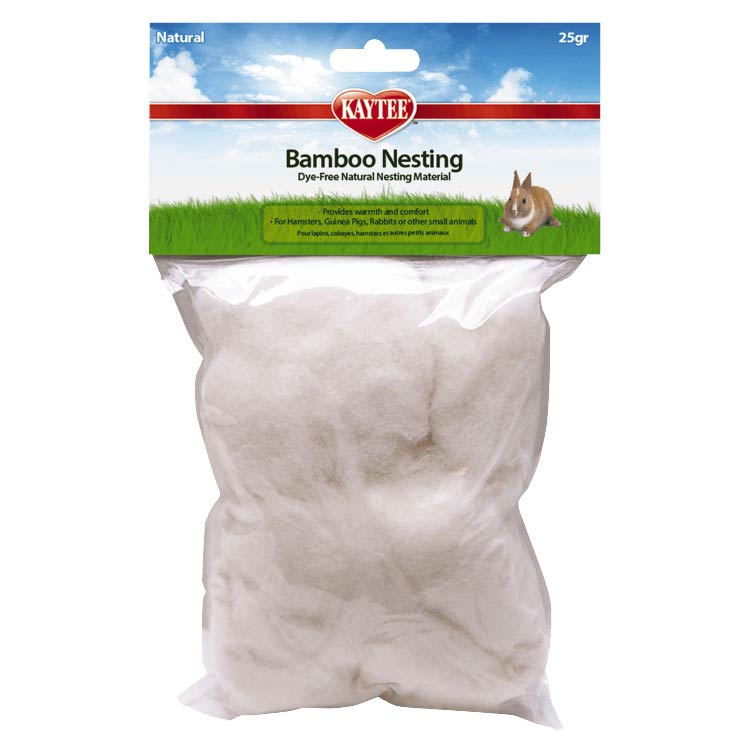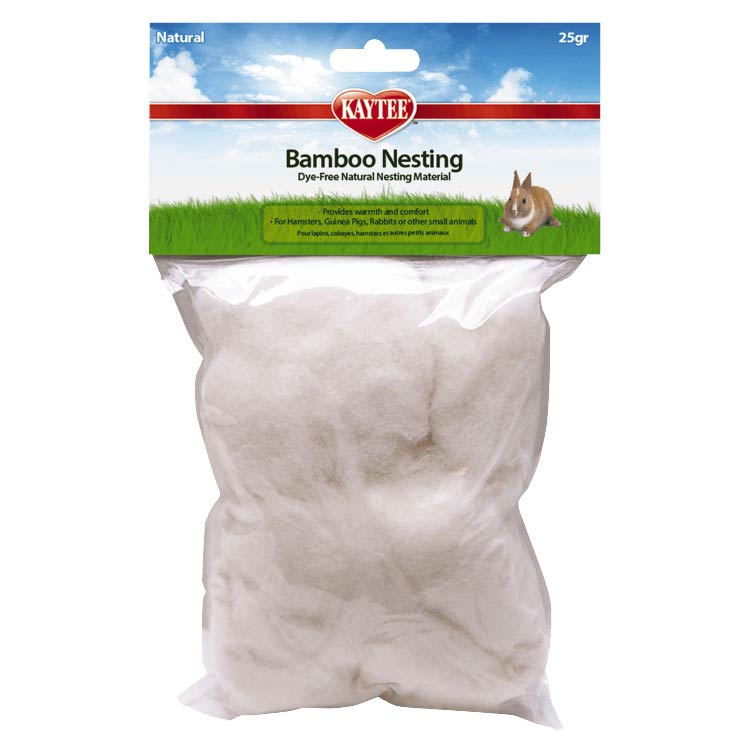 Kaytee Bamboo Nesting Material
Provide your pet with the Natural Nesting Alternative using Kaytee's Bamboo Nesting Material. The fluffy dye-free material will satisfy your pet's natural burrowing instincts and give them material to build a secure nesting spot.
Weight
Made from natural 100% Rayon derived from Bamboo dye-free material
Encourages natural burrowing and nesting instincts
Made from a sustainable resource and is recyclable
Includes: 25-grams of nesting material
For Hamsters, Guinea Pigs, Rabbits and other small animals
Dimensions
2" x 5.5" x 9"
Weight
0.1 pounds