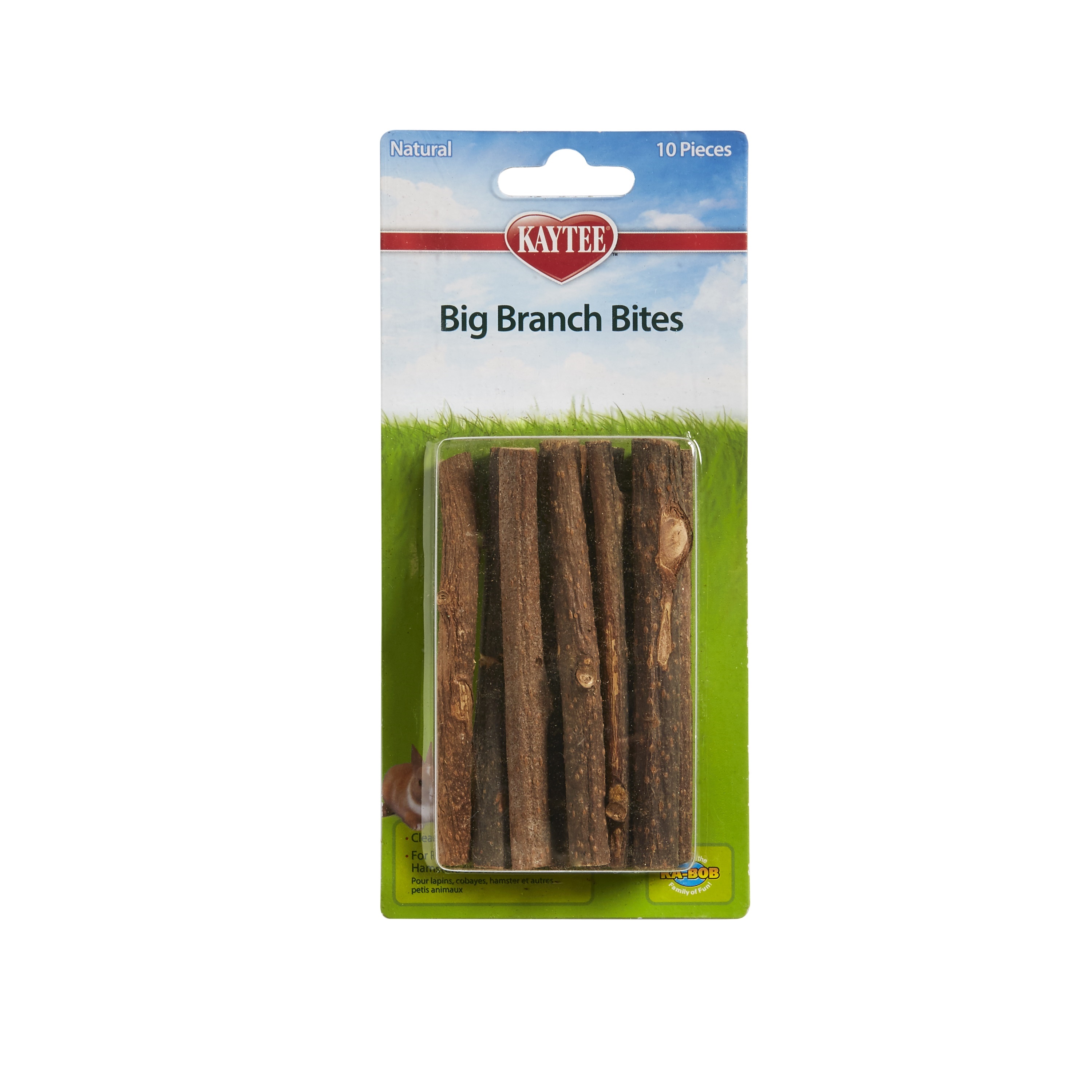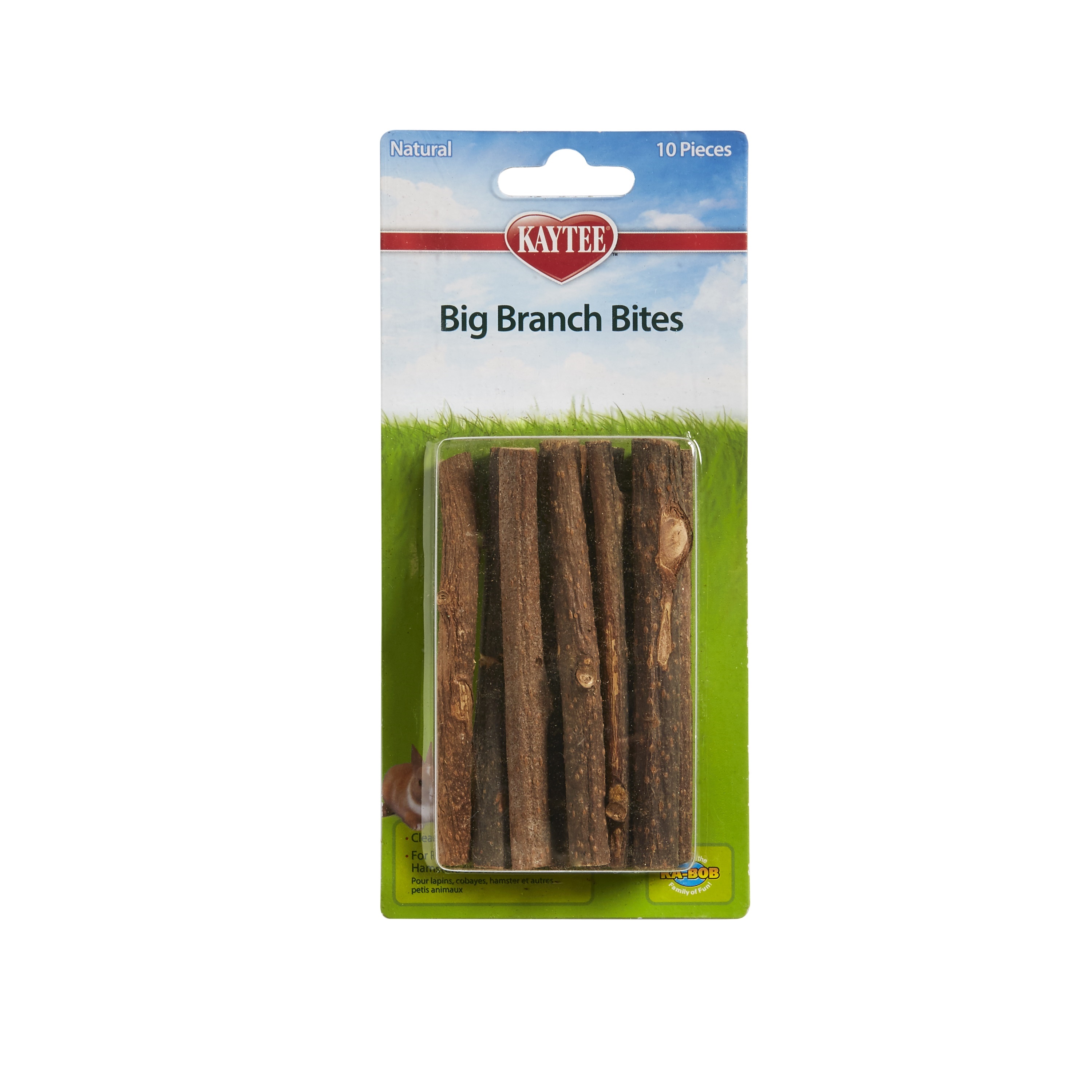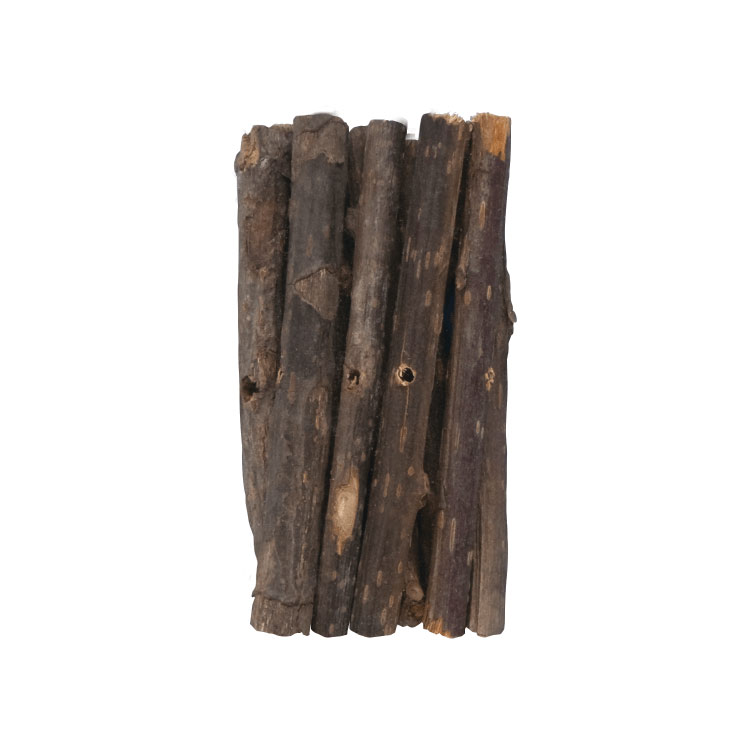 Kaytee Big Branch Bites
Big Branch Bites, are flavorful fruit-wood sticks covered with crunchy bark. Big Branch Bites are the most naturally satisfying chew treat for your favorite furry friend. The 4" long fruit-wood branches are absolutely irresistible chews plus they fulfill your pet's instinctive need to gnaw. Chemical free branches are harvested from a sustainable wood source. Ideal for use with any Kaytee Ka-Bob Treat Dispenser. Pack comes with 10 pieces. The natural chew treat is ideal for rabbits, guinea pigs, hamsters and other critters.
Pack
Helps reduce boredom in small animals and provide your pet with hours of playtime fun
Pet safe natural chewable material
Big Branch Bites can also be used on the Kaytee Ka-Bob.
10 pack
For rabbits, guinea pigs, hamsters and other small animals
Dimensions
1" x 3.5" x 7.5"
Weight
0.1 pounds