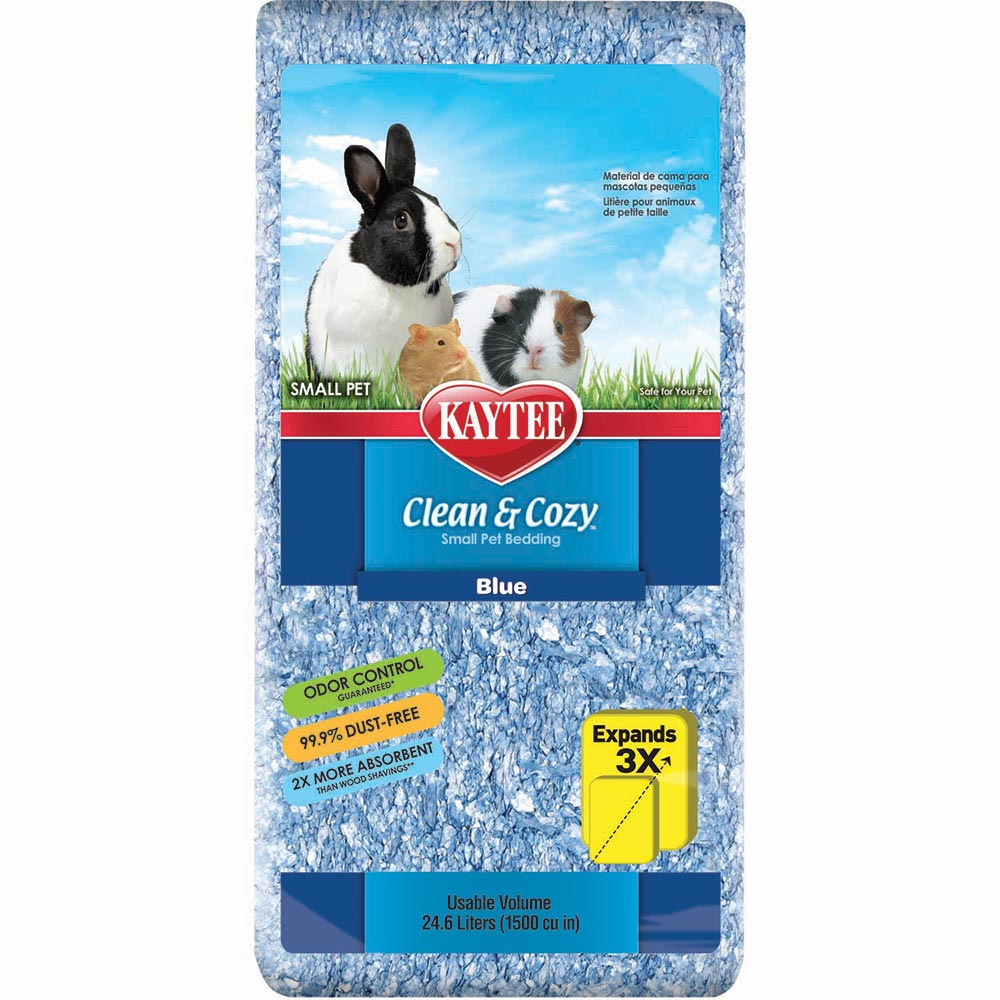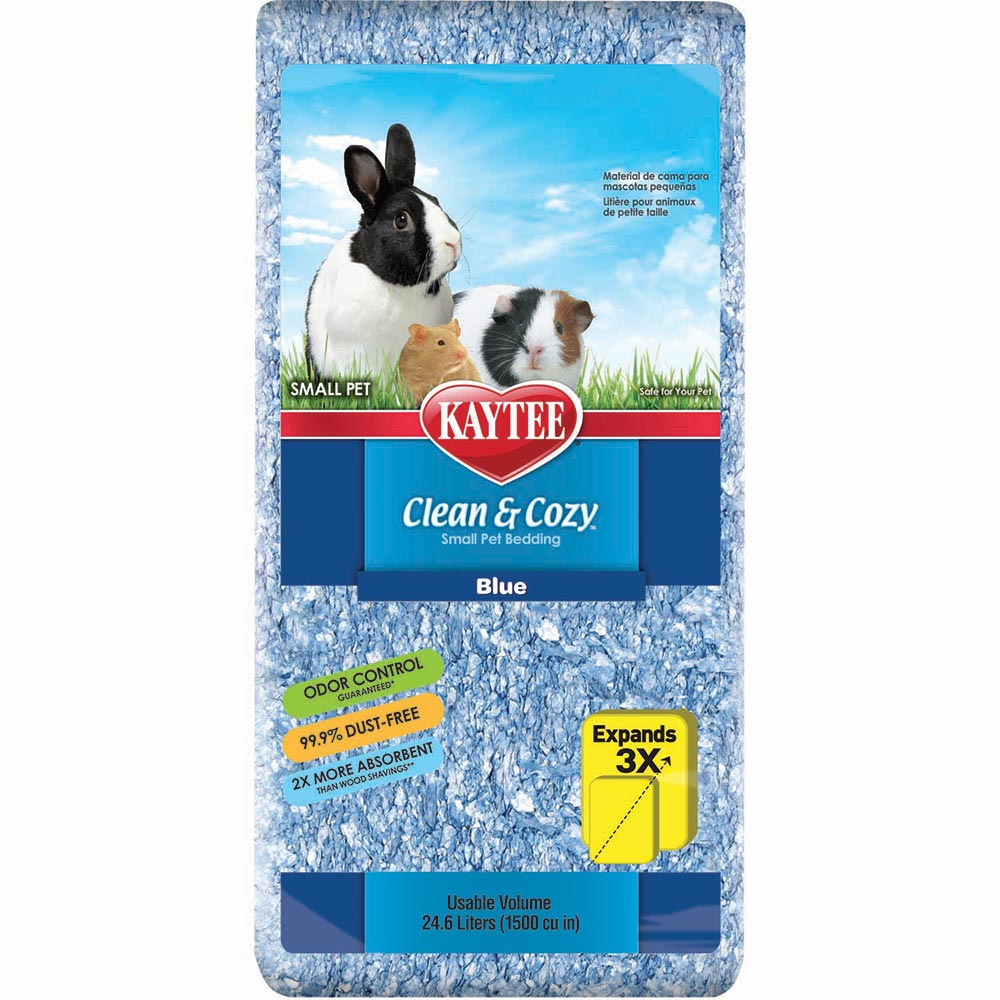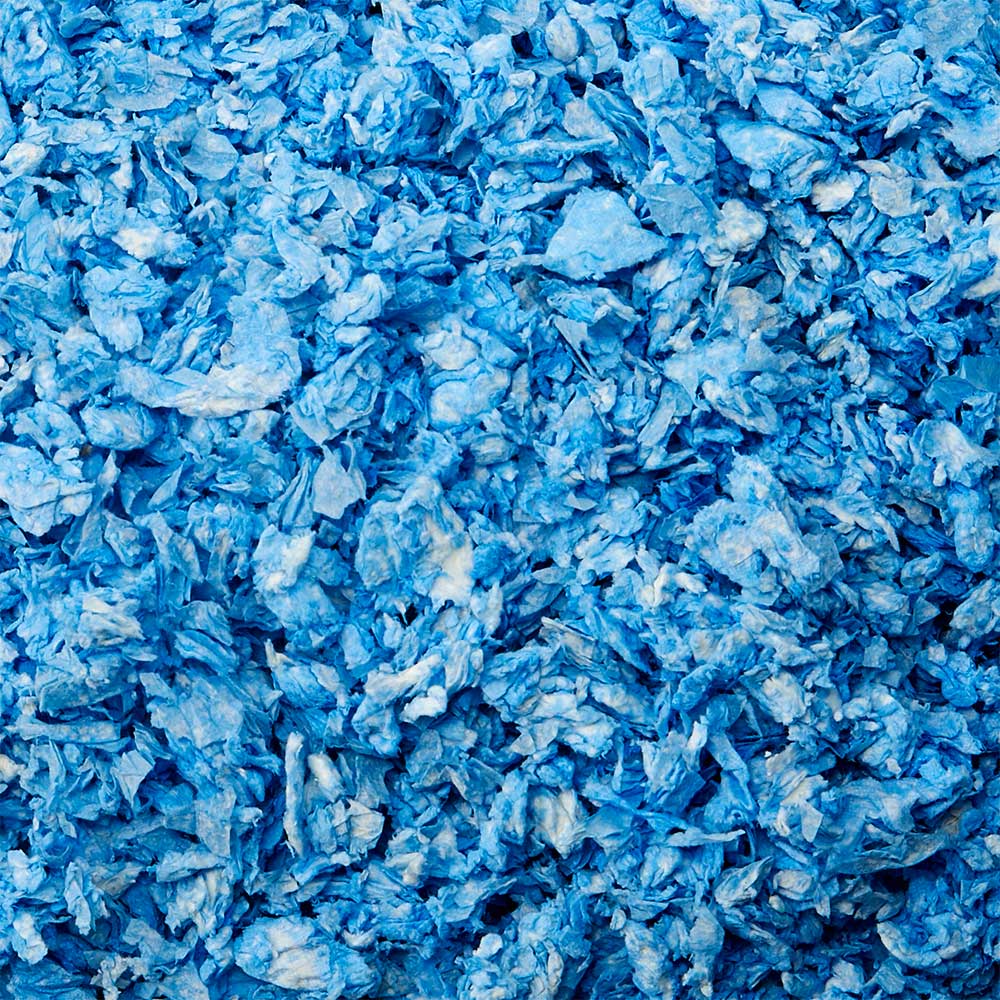 Kaytee Clean & Cozy Blue Bedding
Create a fun, engaging habitat for both you and your small pet with Kaytee® Clean & Cozy™ Blue Bedding. With a variety of colors to choose from — including blue — you can match your pet's bedding to your style and mood. The fun blue color is just the beginning of what makes this bedding stand out. Kaytee® Clean & Cozy™ Blue Bedding is made from super soft, premium paper. In contrast, many products use an inferior paper by-product known as "sludge." Because we use paper that doesn't contain harmful chemicals or by-products, you can rest easy knowing your pet will be both cozy and safe. It's paper you would feel comfortable using, so you'll feel comfortable letting your pet nest and burrow in it too. Using high-quality paper means our Blue bedding is highly absorbent — it absorbs six times its weight in liquid and expands to three times its size. Plus, it's easy to scoop and discard. Absorbent bedding gives you peace of mind knowing your pet won't develop respiratory issues from a smelly habitat. Instead, your pet will sleep soundly in comfy bedding that's 99.9% dust free. And our premium, super-absorbent bedding is odor-control guaranteed.
Volume
Odor Control Guaranteed
99.9% Dust Free for a Cleaner Cage
Absorbs 6x its Weight in Liquid
Safe for your Pet
Fun Colors inspire kids to get involved in cage cleaning
Dimensions
3.5" x 9" x 16"
Weight
2.55 pounds