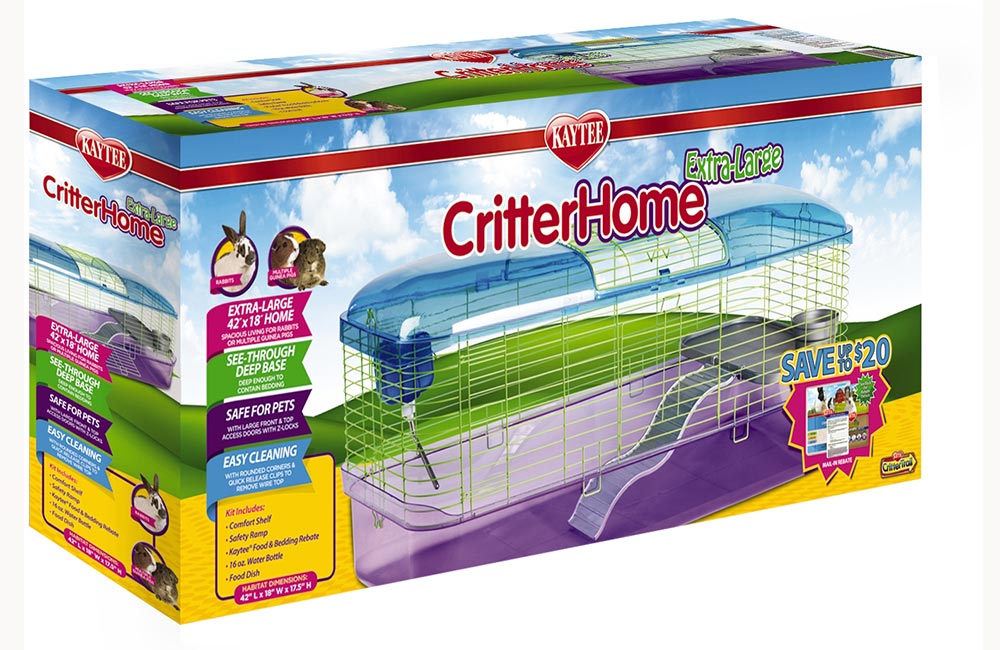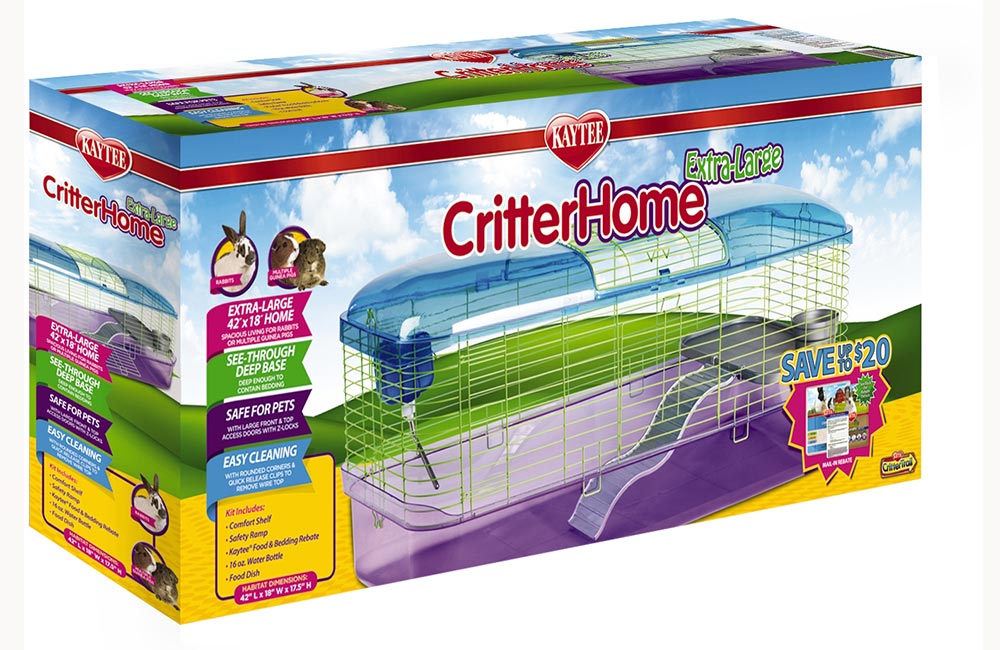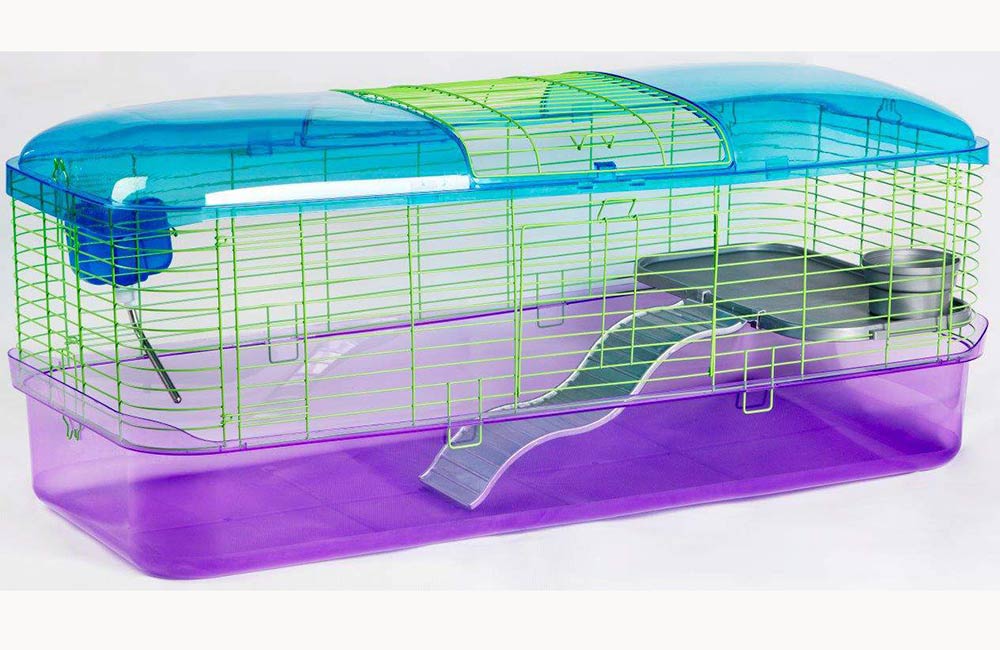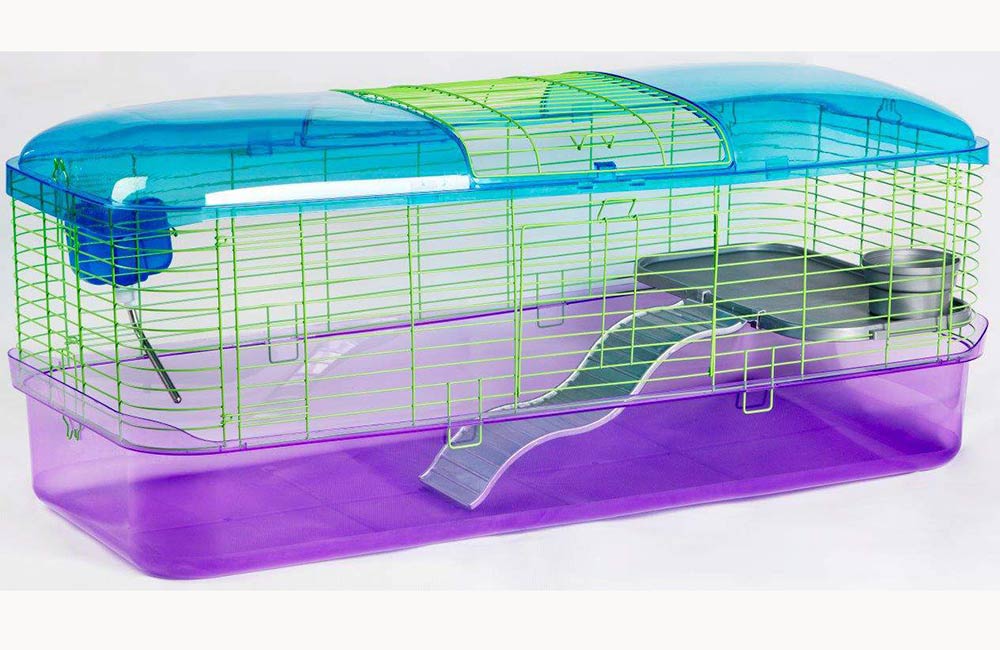 Kaytee CritterHome 42x18 Extra Large Habitat
Inspired by CritterTrail design, 42"L x 18"W CritterHome habitat provides comfy and spacious living for rabbits or guinea pigs. Featuring transparent colors, the extra-large habitat features a deep see-through bottom base to contain Clean & Cozy Bedding. Access to pets is easy with dual doors featuring a large wire door in the rooftop and a front access door with a secure Z-Lock latch to keep your pet safe. Best of all, CritterHome is easy to clean! Simply pinch together the "bunny-ear" latches built into the wire and the bottom base removes for a quick and easy cleaning. The CritterHome Extra-Large habitat is perfectly sized for rabbits or multiple guinea pigs.
*Receive up to $20.00 Mail-in-Rebate when you purchase any one CritterHome along with any Kaytee Guinea Pig or Rabbit food AND Kaytee Clean & Cozy Bedding.
Includes comfort shelf, safety ramp, Kaytee food & bedding rebate, 16 oz. water bottle, and food dish

Safe for pets with large front and top access doors with Z-locks
Easy to clean deep scatterless base can be removed and replaced in a snap

Assembles easily with no tools required
For rabbits, guinea pigs or other small animals

Dimensions
42" L x 18" W x 17.5" H
Weight
15 pounds