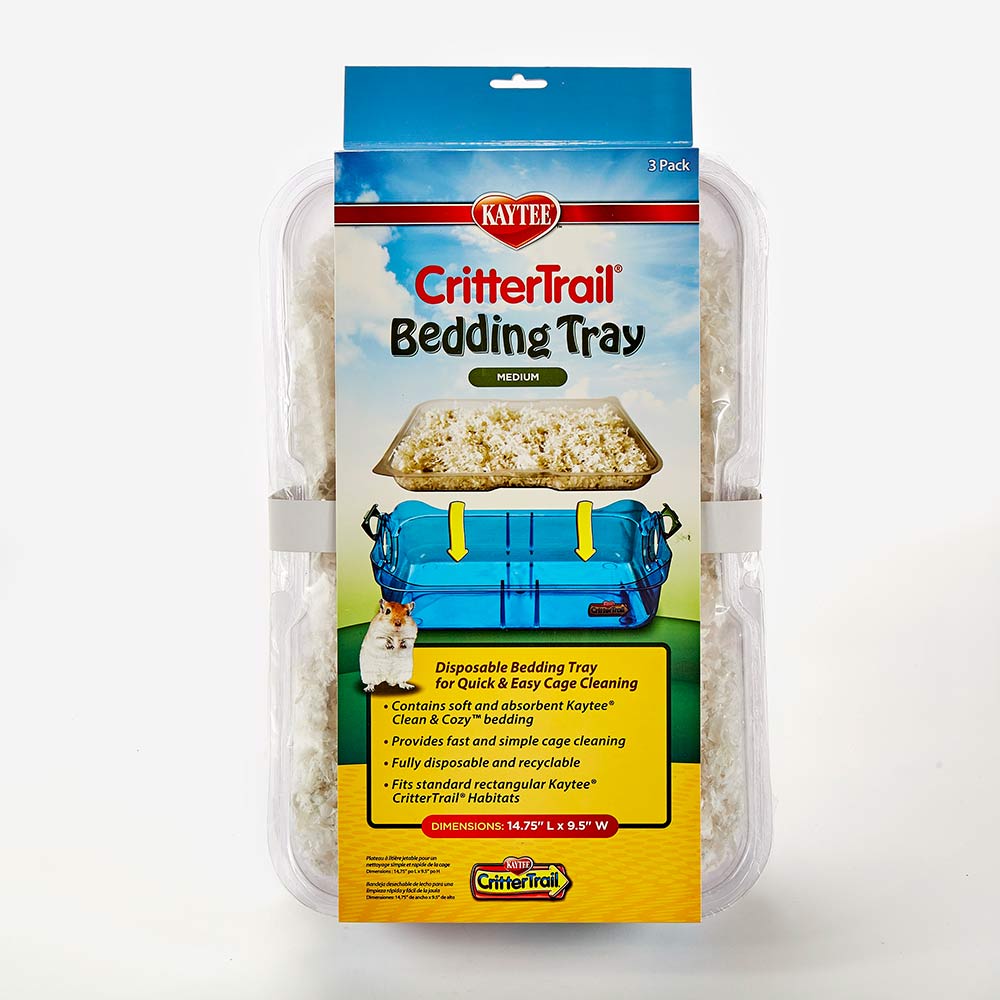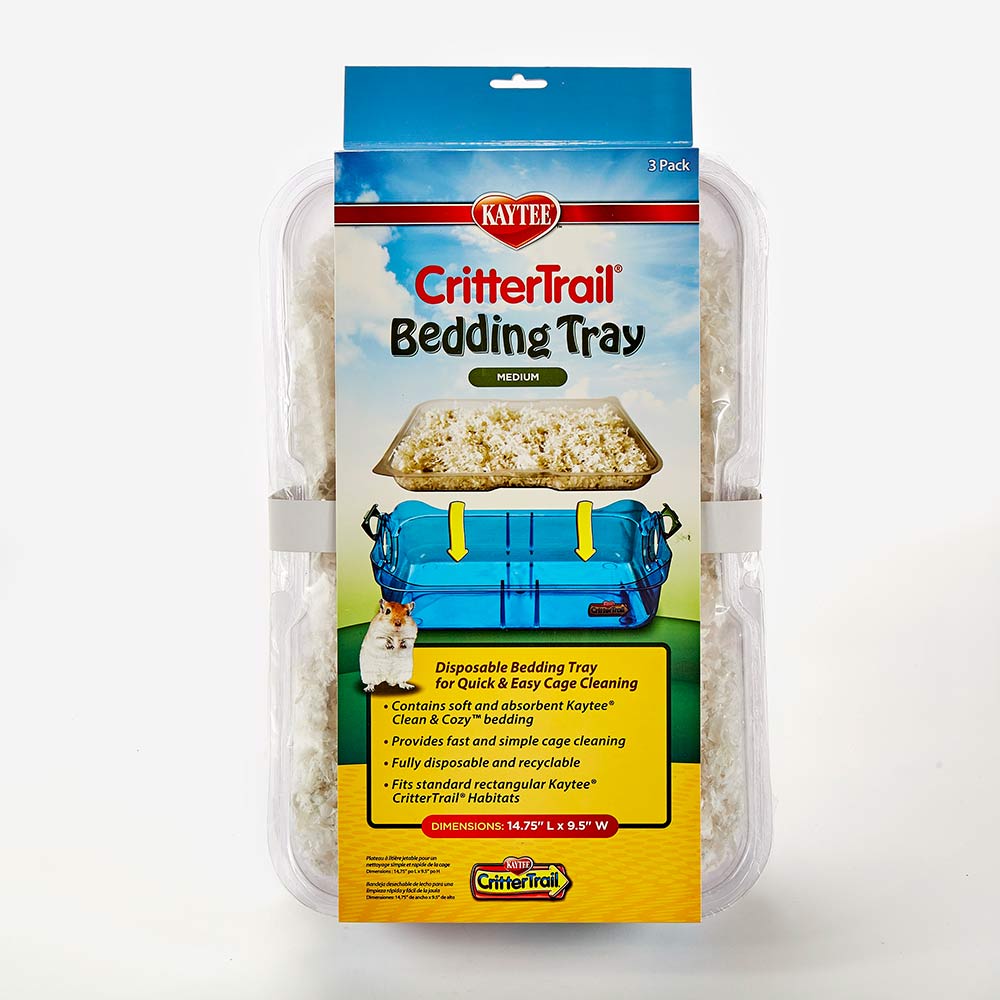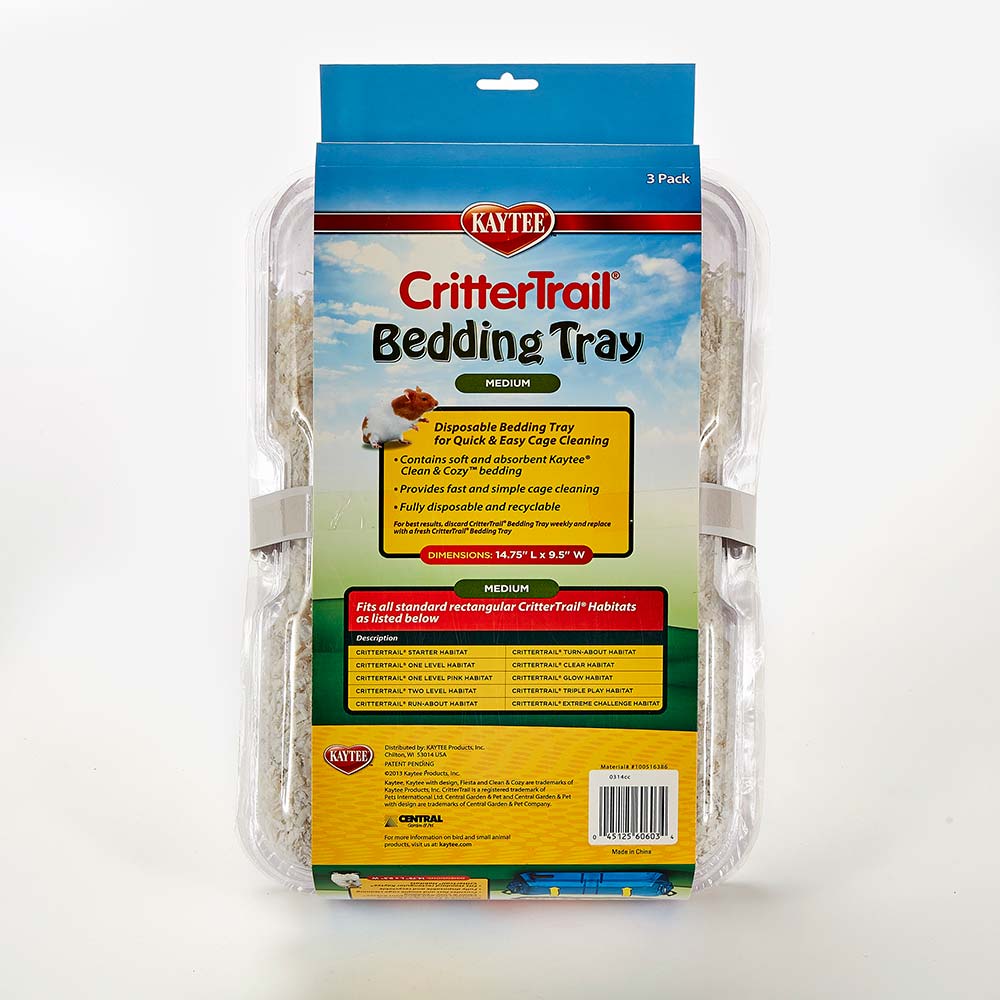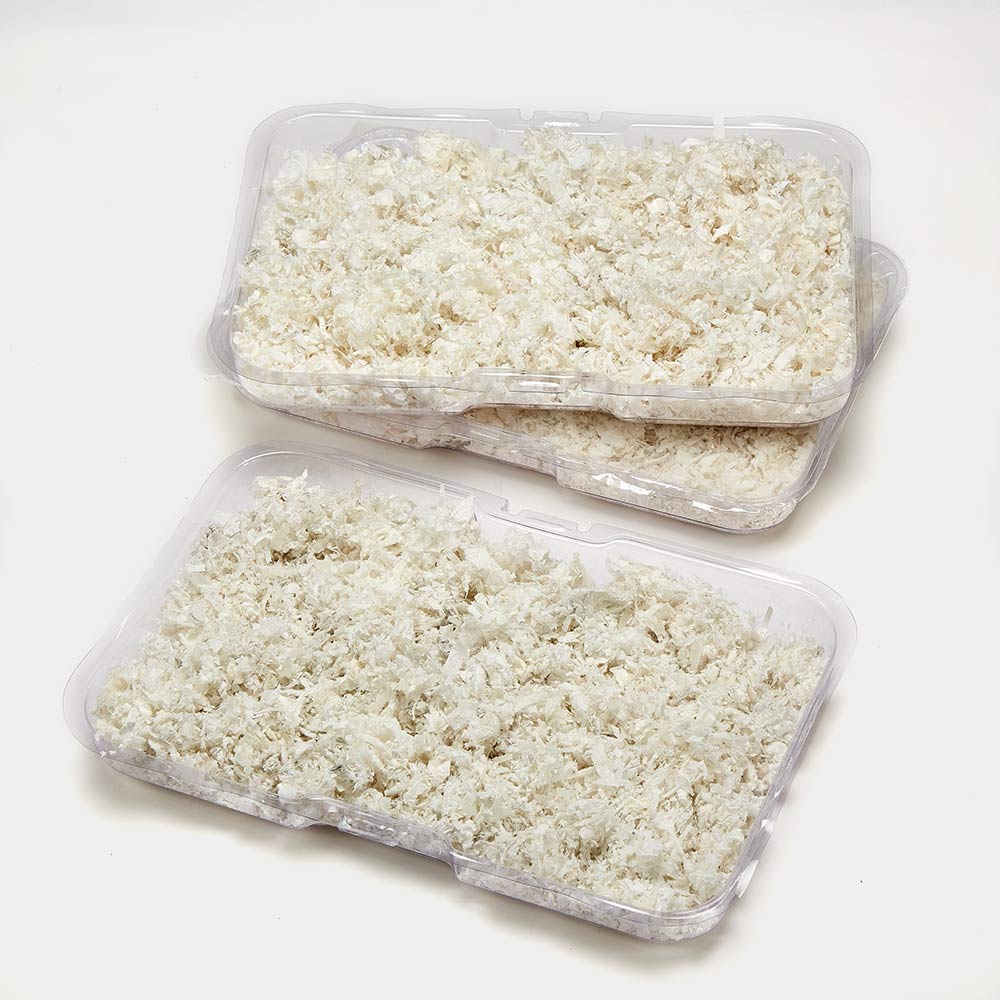 Kaytee Crittertrail Bedding Tray
The CritterTrail Bedding Tray is disposable for quick and easy cage cleaning and fits all standard CritterTrail rectangular habitats. Comes in a 3-pack and is preloaded with Kaytee Clean & Cozy bedding.
Pack
Makes weekly cleaning quick, simple and easy
Provides fast and simple cage cleaning
Fully disposable and recyclable
Fits standard rectangular CritterTrail Habitats
For dwarf hamsters, hamsters, gerbils, mice or other small animals
Dimensions
5" x 9.75" x 16.75"
Weight
1.25 pounds