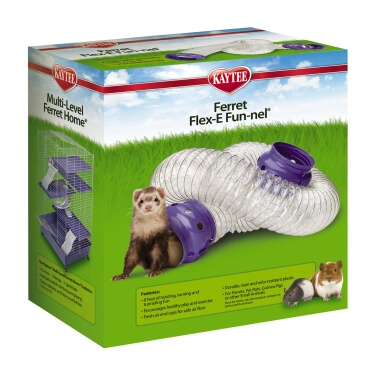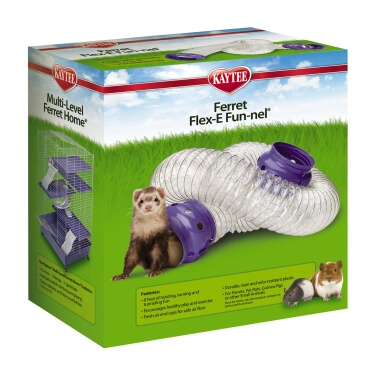 Kaytee FerreTrail Flex-E-Fun-nels
Flex-e Fun-nel is the ultimate ferret exerciser. Flex-e Fun-nel stretches into 8 feet of tunneling fun for your favorite furry friend. Use a Ferretrail connector ring (sold separately in Ferret Fun-nel Maze), to connect two Flex-e Fun-nels to each other. Flex-e Fun-nels attach directly to FerreTrail tubes and elbows creating a playground system for ferrets and other pets. Giving your pet access into and out of their home.
Flex-E Fun-nel stretches to 8-foot to create plenty of hiding places and tunneling space for your pet
Easily connectable to various FerreTrail products, by using a FerreTrail connector ring (sold in Ferret Fun-nel Maze) so you can build your own playground system
Encourages exercise and hours of fun and healthy playtime for your pet
Compact tube expands to a full 8-foot long tunnel for play
For ferrets, guinea pigs, pet rats, chinchillas, and other small animals
Dimensions
5.2" x 74.5" x 5.2"

Weight
1.02 pounds