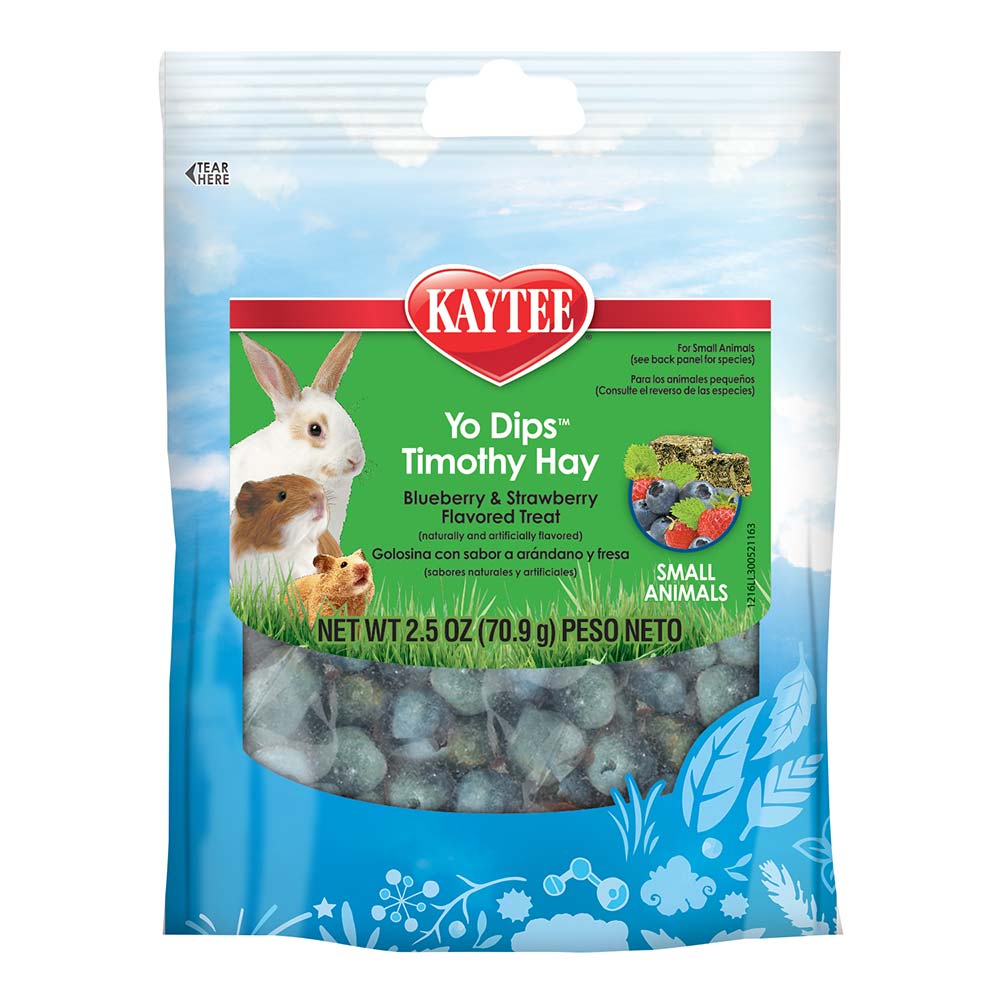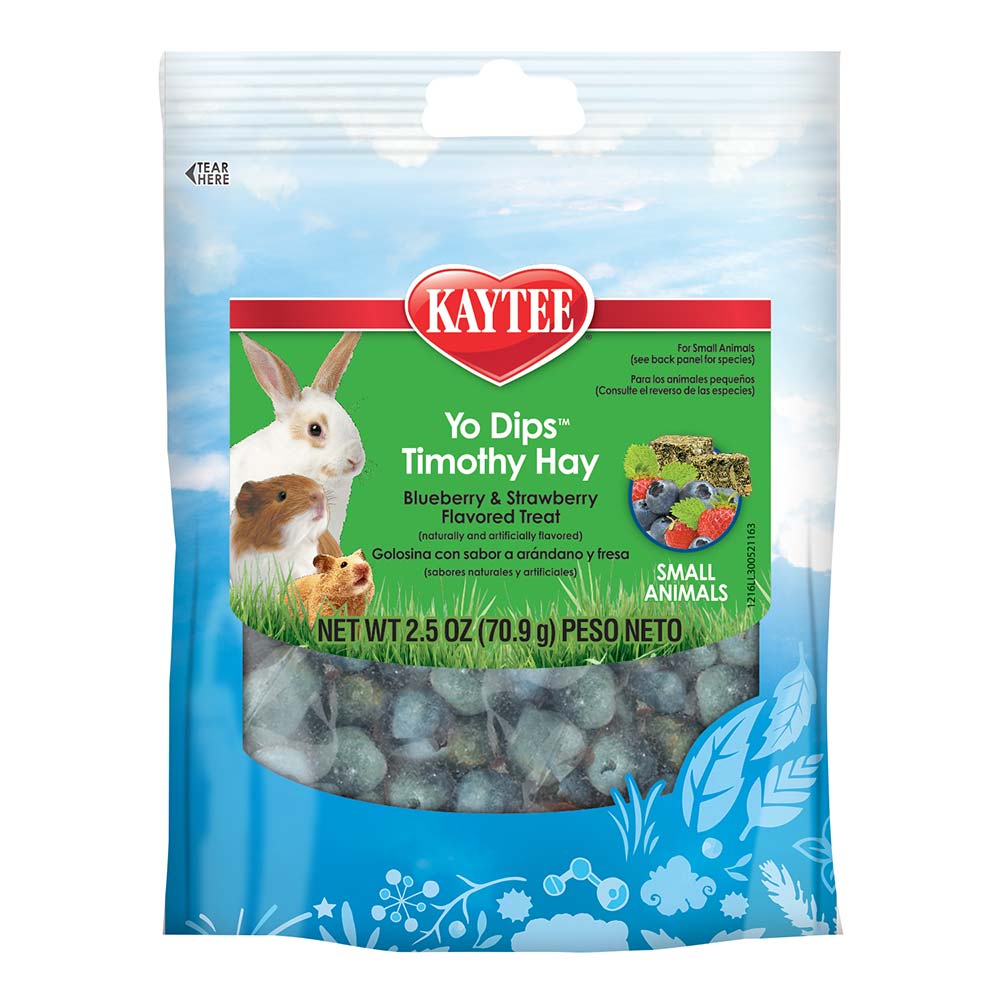 Kaytee Fiesta Blueberry and Strawberry Flavor Yogurt Dipped Timothy Hay for Small Animals
Kaytee Timothy Hay nuggets dipped in yogurt are an excellent source of the natural fiber small animals need for proper digestive health. Timothy hay is covered in a creamy fruit-flavored yogurt coating adding irresistible taste and texture plus extra Vitamin C. Timothy hay nuggets are a wholesome snack that adds fun and variety to your pet's diet.
Weight
Tasty, Nutritious Treat
Ideal for bonding and playtime
Dimensions
2" x 4" x 6.5"
Weight
0.156 pounds