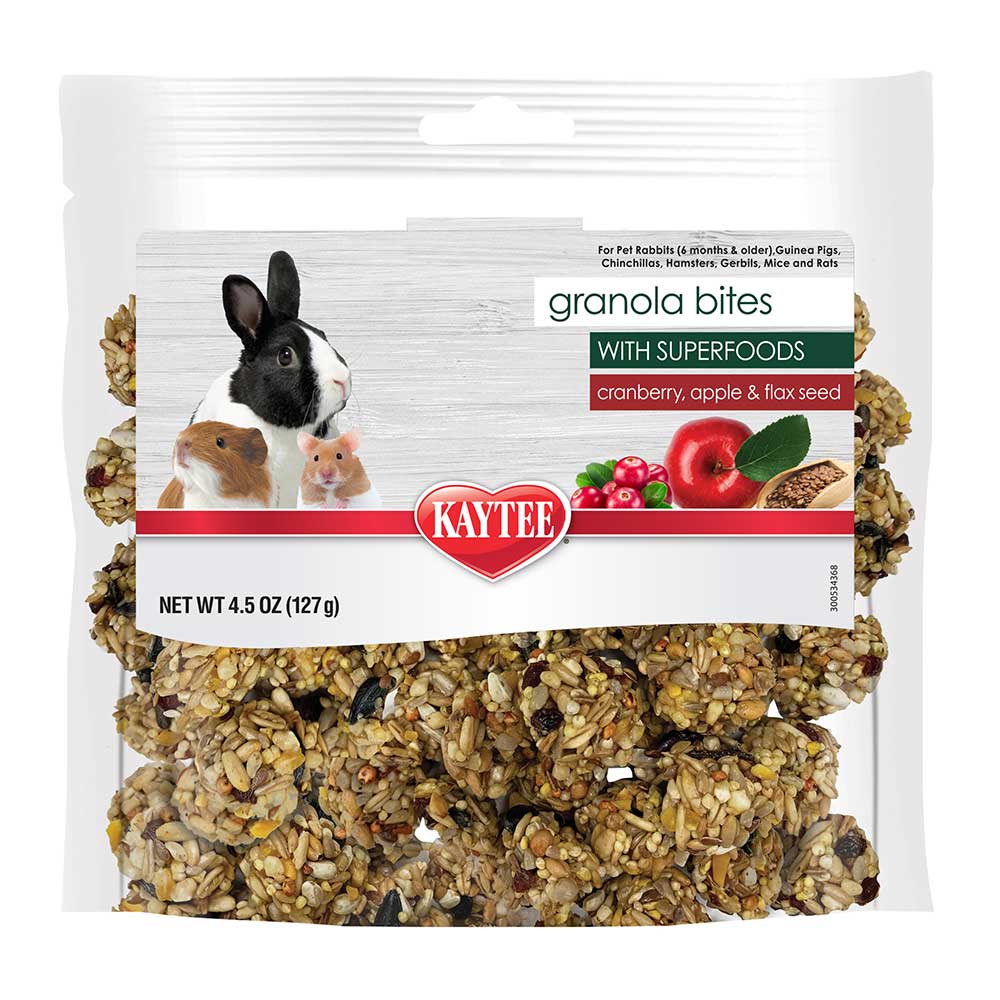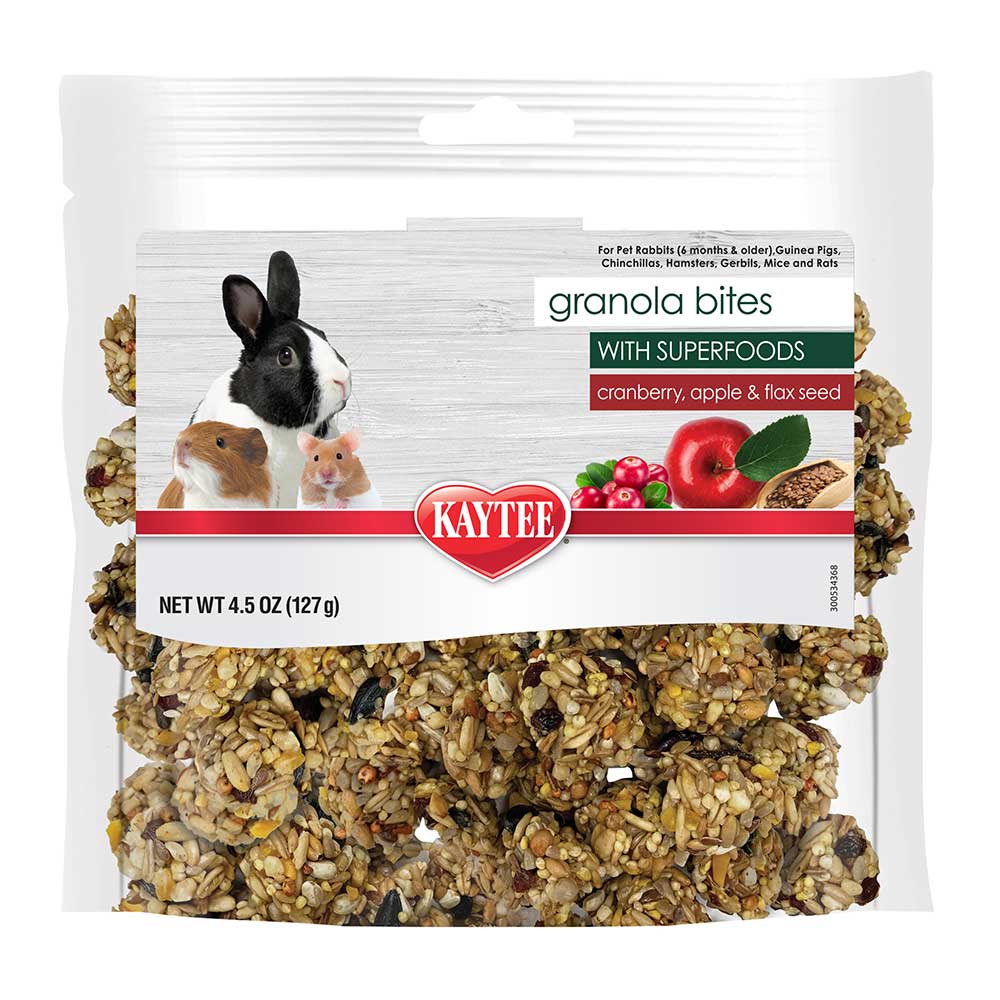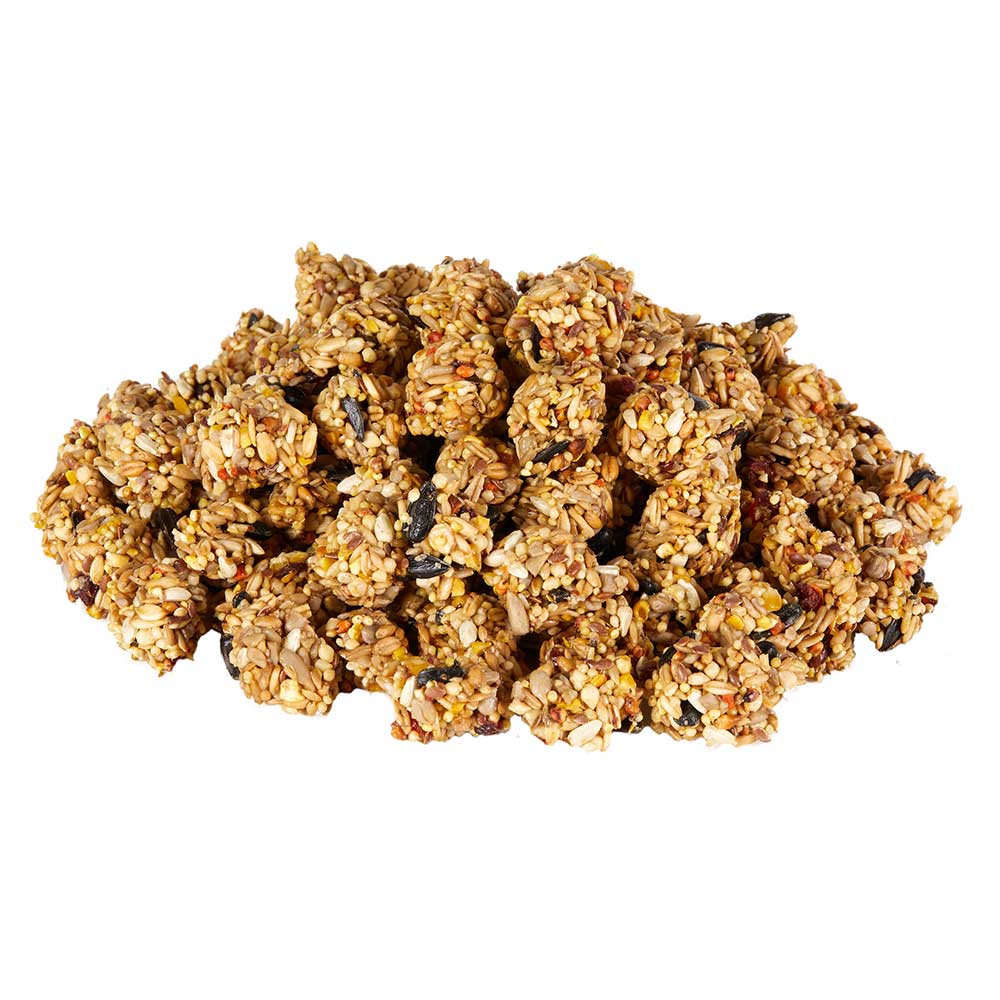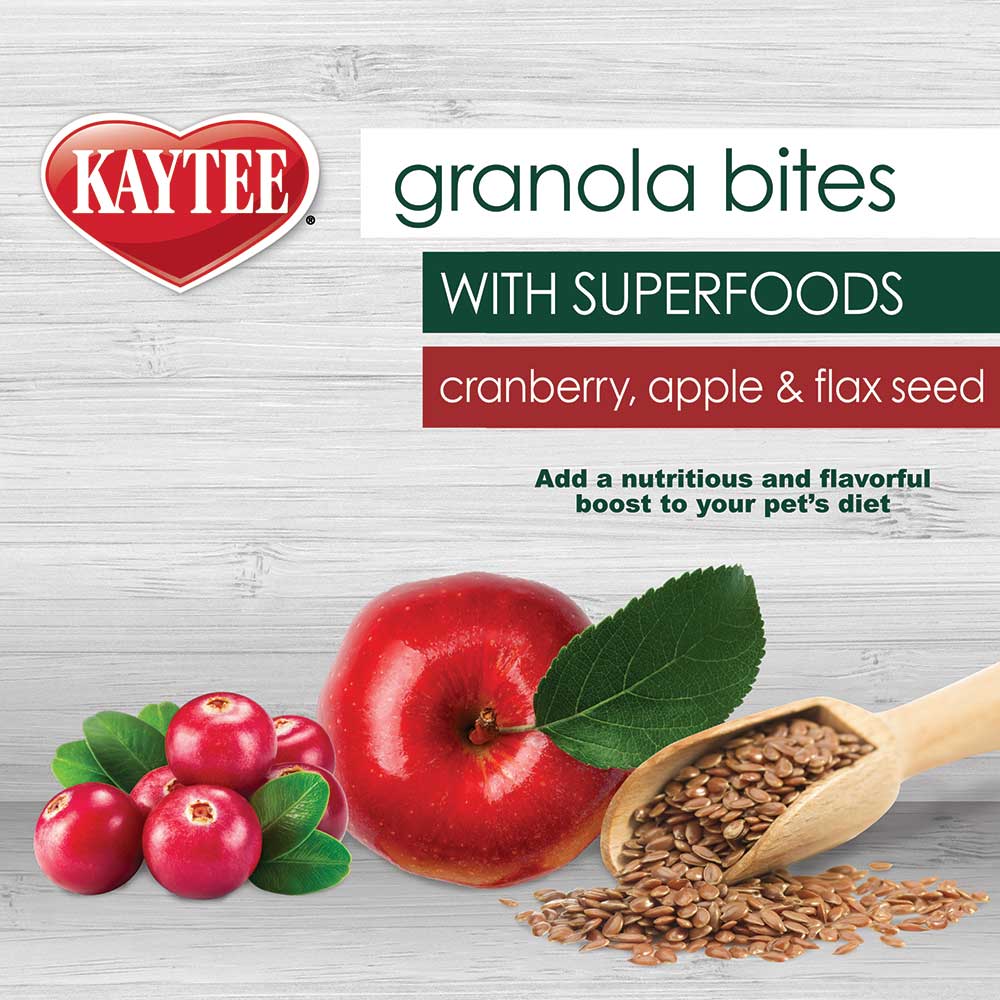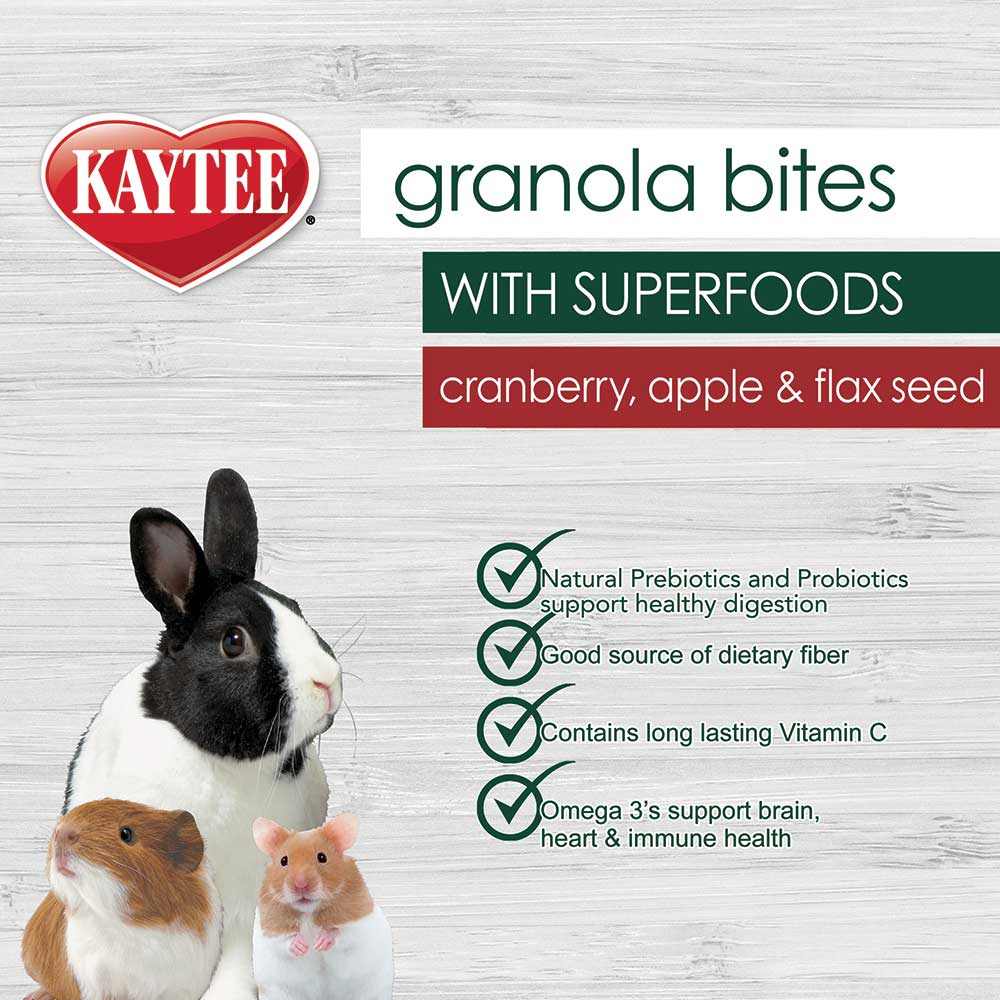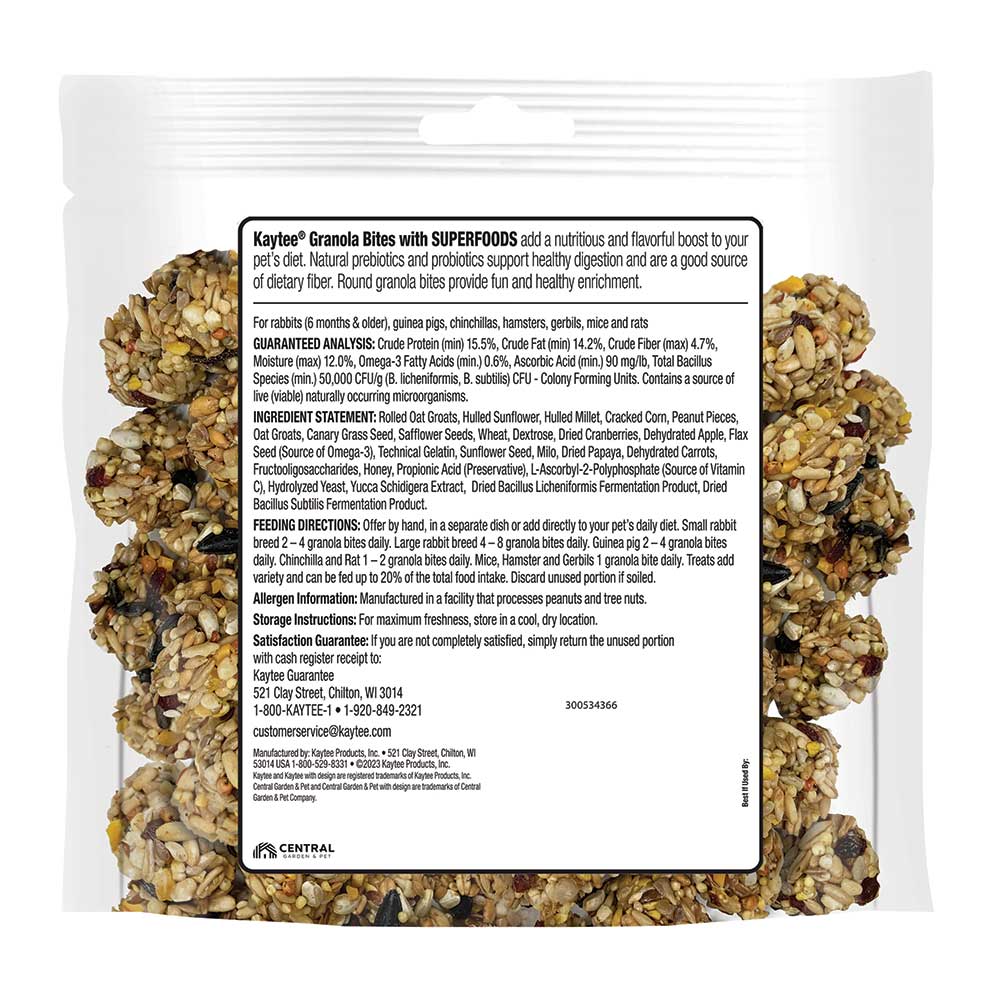 Kaytee Granola Bites with Superfoods Cranberry, Apple and Flax
Add some excitement to your pet's diet with Kaytee Granola Bites with Superfoods. These scrumptious round bites are packed with natural prebiotics and probiotics that support healthy digestion and provide a good source of dietary fiber. And the best part? They're loaded with nutritious superfoods that will leave your furry friend begging for more! With every bite, your pet will enjoy a burst of flavor and fun textures that will make snack time a blast. Plus, the round shape of these granola bites adds a playful element to your pet's day, encouraging them to explore and engage with their food. So, if you're looking for a way to add some healthy and fun variety to your pet's diet, look no further. These treats are ideal for bonding and playtime with your small animal!
Weight
Natural prebiotics and probiotics support healthy digestion and are a good source of dietary fiber.
Round granola bites provide fun and healthy enrichment.
Contains long lasting vitamin C.
For adult pet rabbits, guinea pigs, chinchillas, hamsters, gerbils, mice and rats.
Granola bites made with cranberry, apple and flax seed add a nutritious and flavorful boost to your pet's diet.
Omega 3's from flax seed support brain, heart and immune health.
Weight
4.5 oz