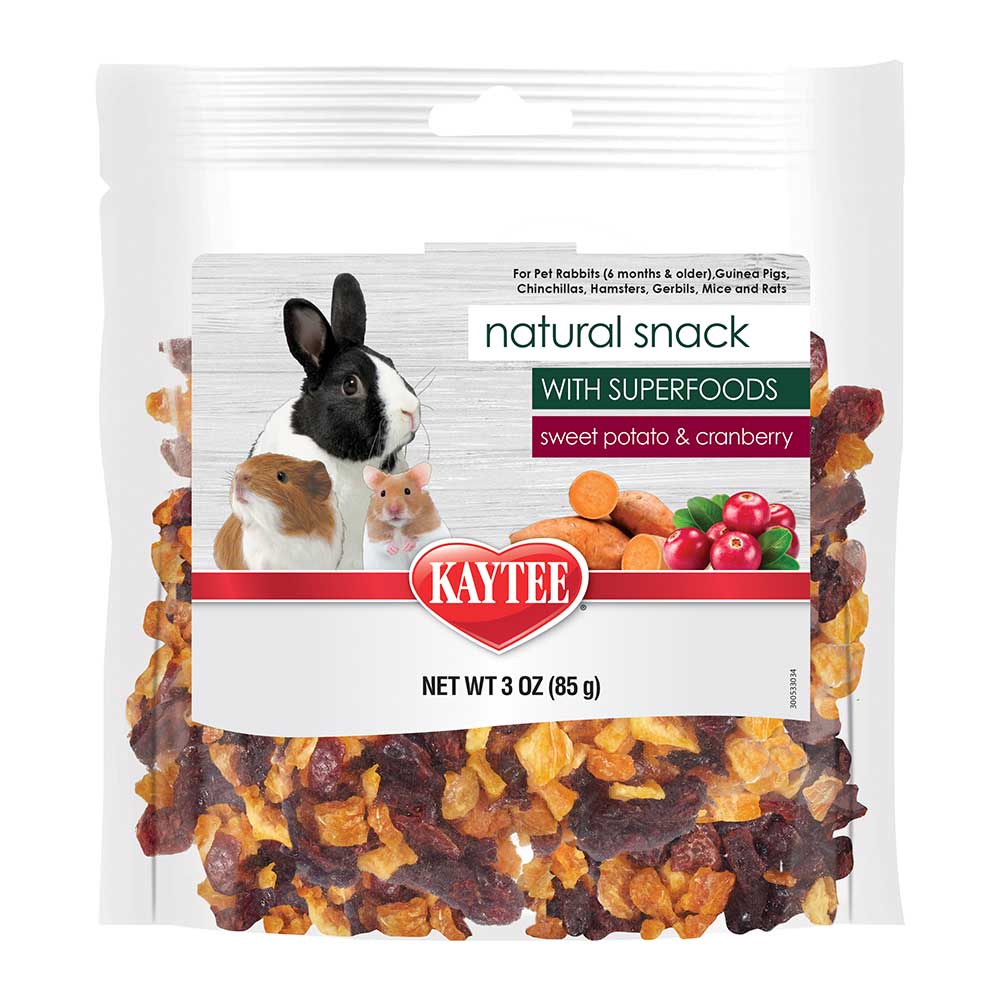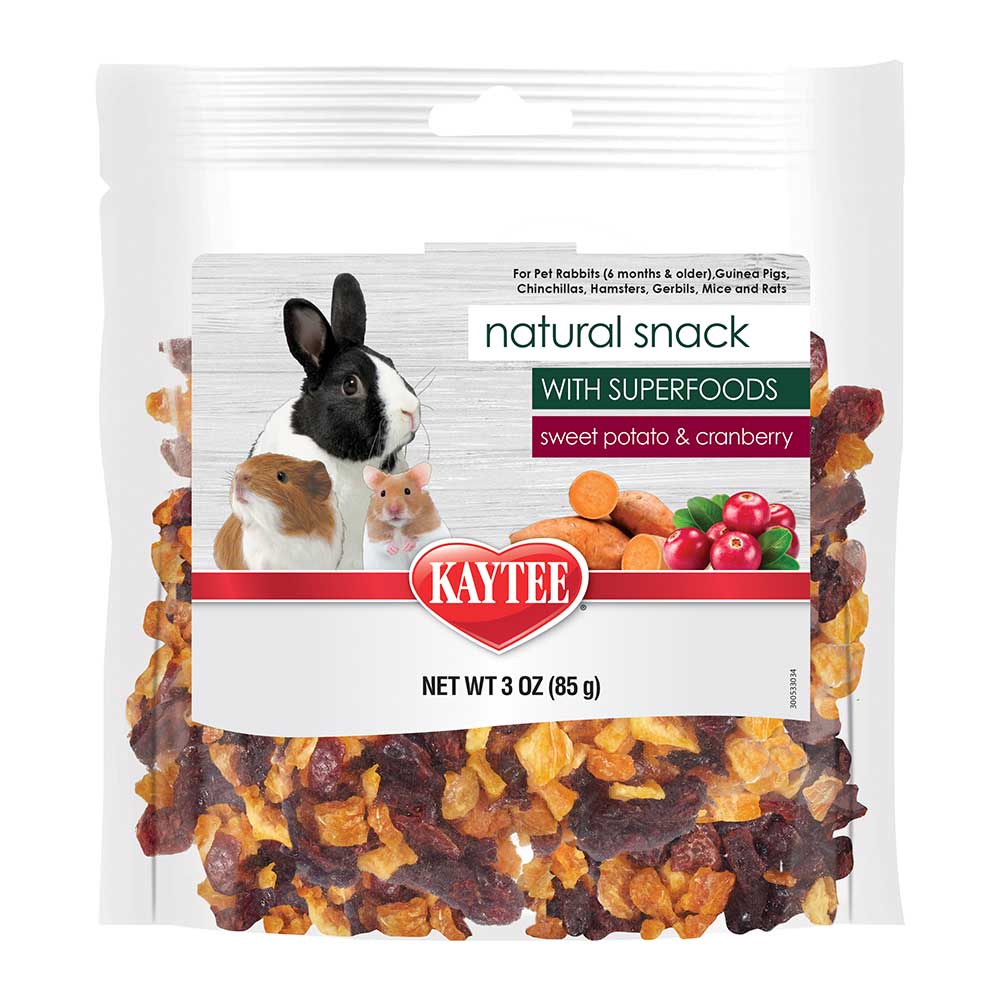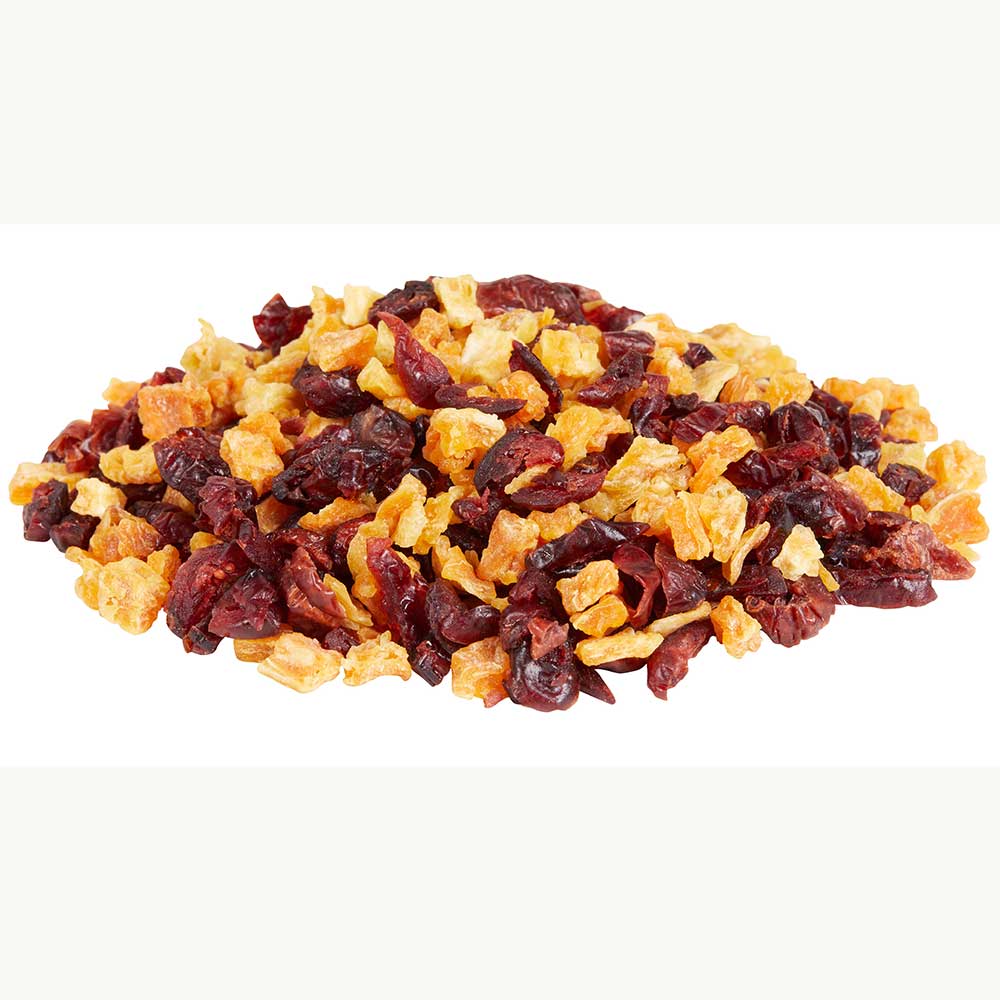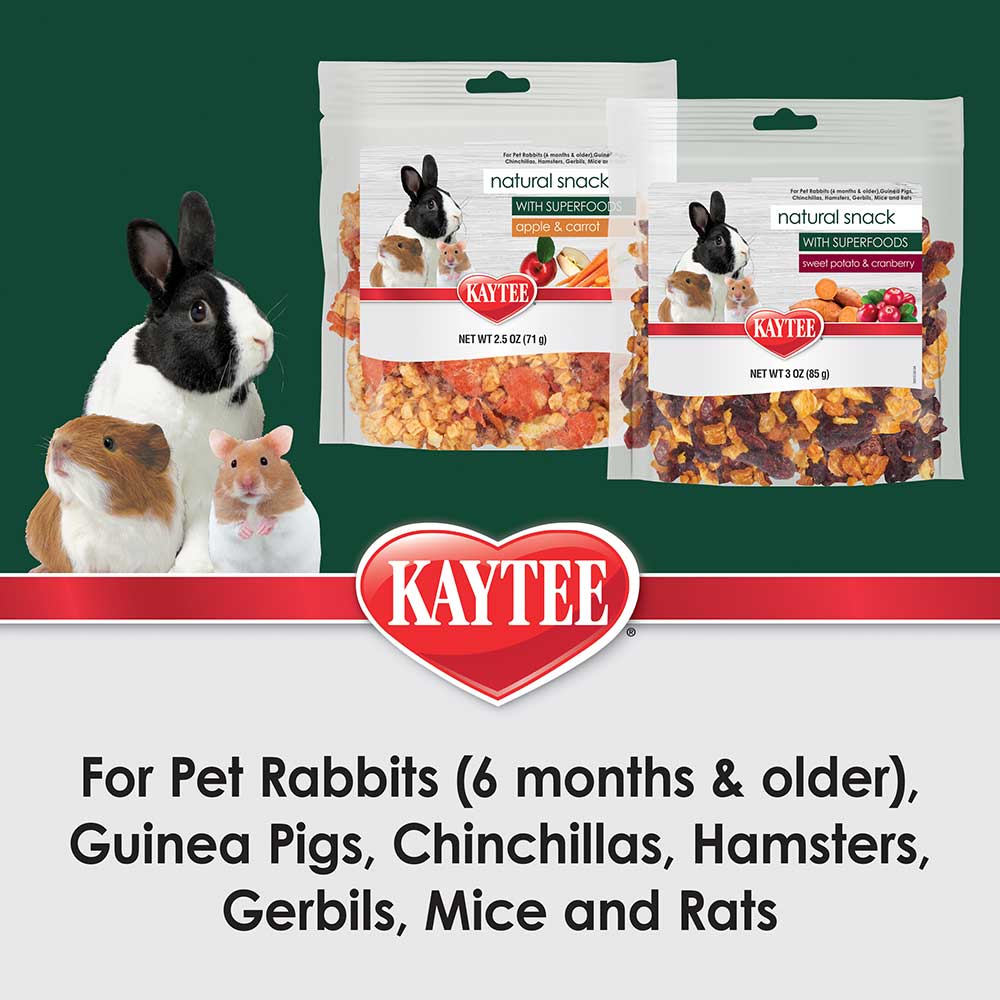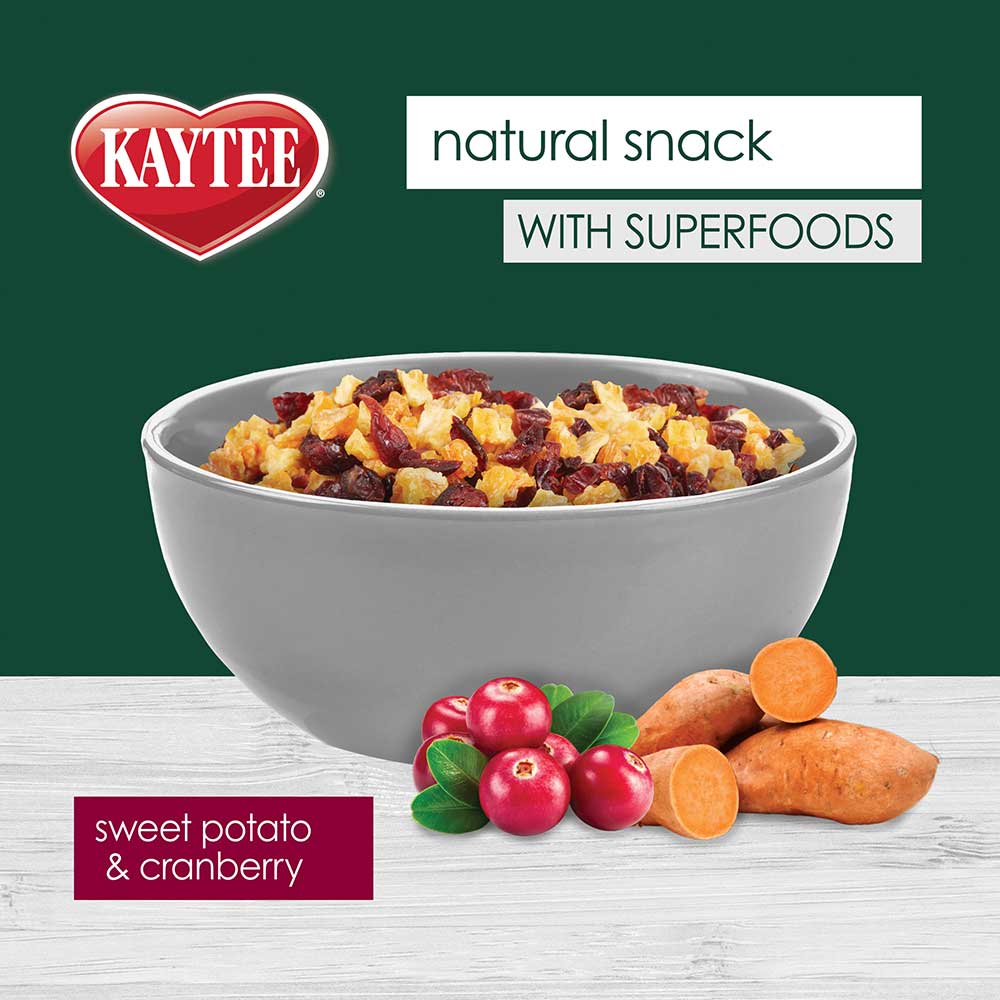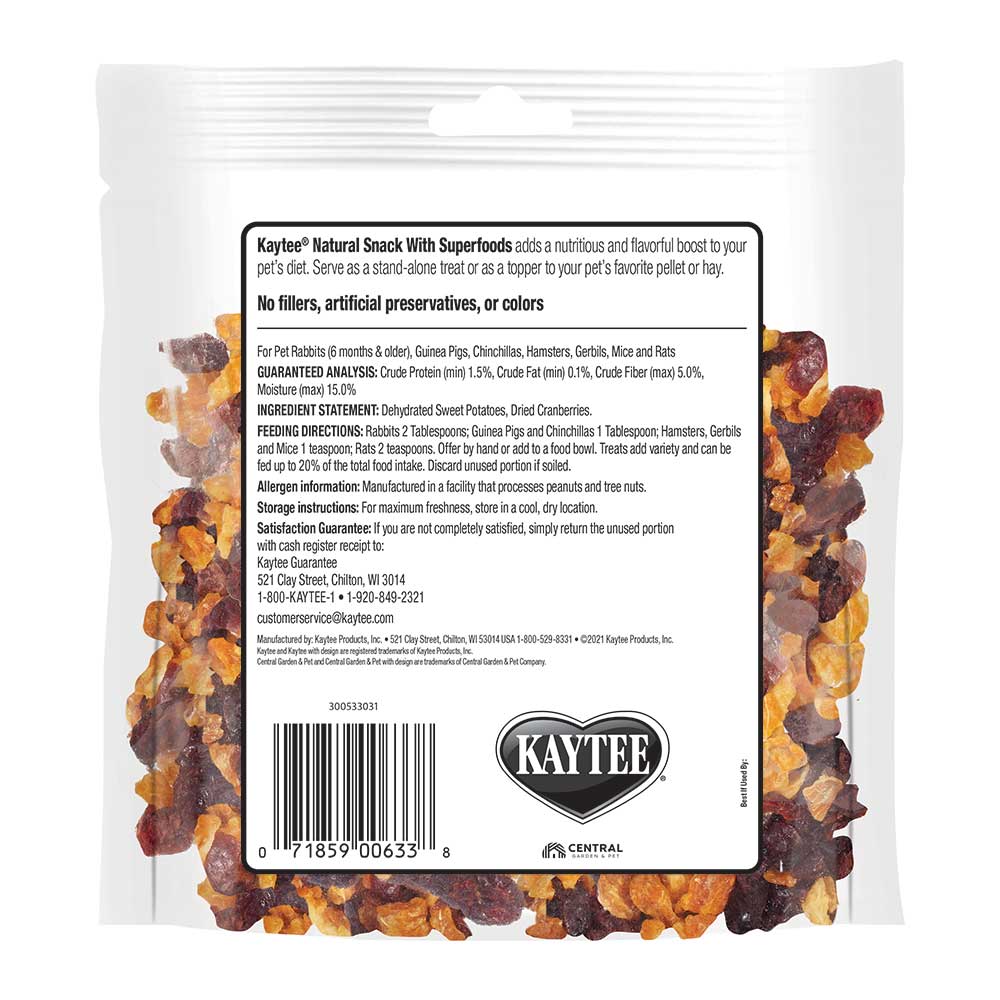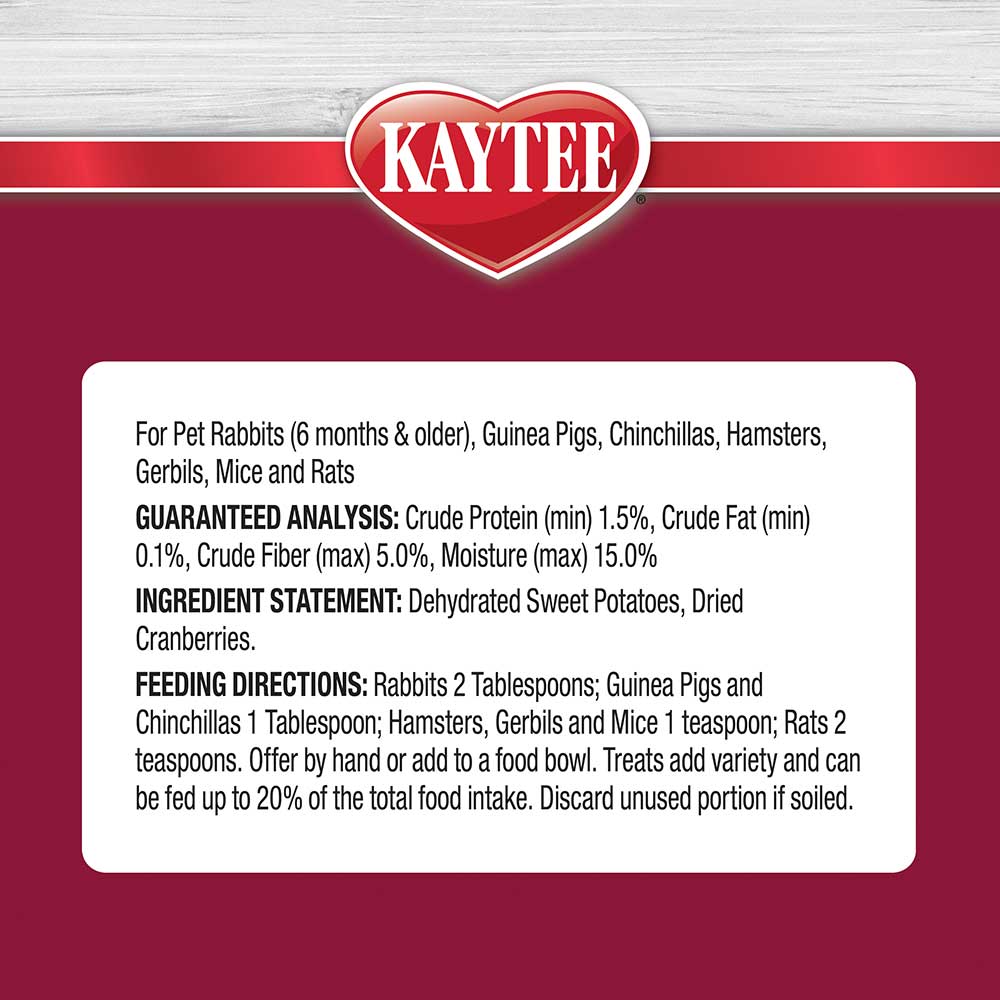 Kaytee Natural Snack Cranberry Sweet Potato
Kaytee® Natural Snack With Superfoods Sweet Potato & Cranberry adds a nutritious and flavorful boost to your pet's diet. Made with wholesome, natural ingredients, Kaytee Natural Snack With Superfoods are a fun way to add healthy and tasty enrichment to your small pet's diet. This guilt-free snack contains no fillers, artificial preservatives, or colors. Serve as a stand-alone treat or as a topper to your pet's favorite pellet or hay.
Weight
Made with natural ingredients
No fillers, artificial preservatives or colors
Provides healthy and tasty enrichment
Feed as a treat or as a topper on you pet's daily food
For guinea pigs, adult pet rabbits, chinchillas, and other small animals
Dimensions
2" x 6" x 6.5"
Weight
3 ounces