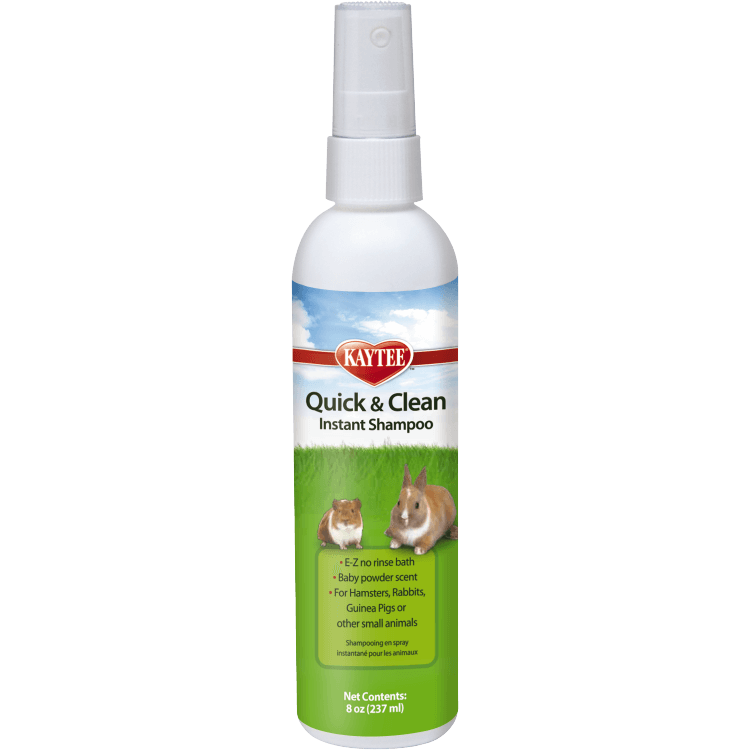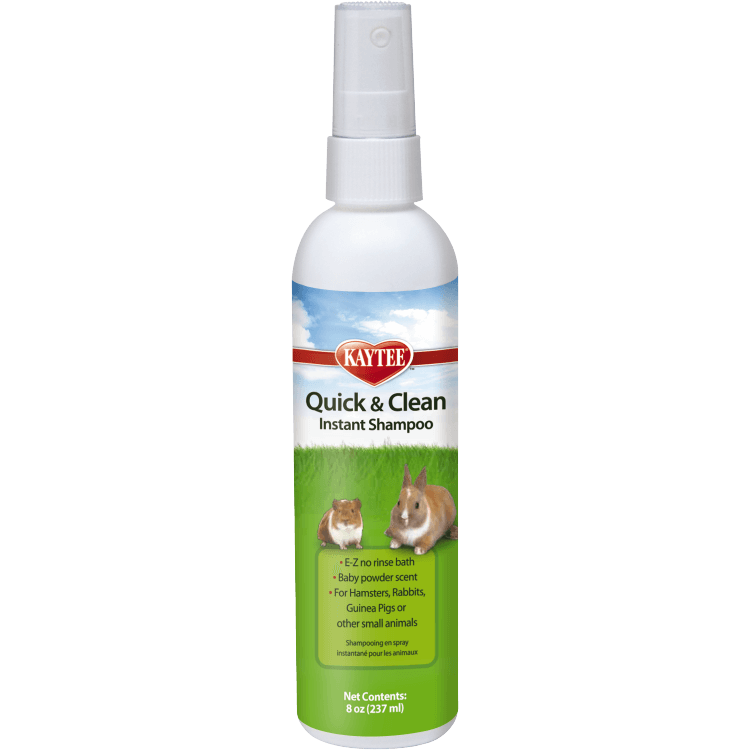 Kaytee Quick & Clean Critter Dry Shampoo
Specially formulated no-rinse shampoo will gently loosen dirt, dissolve oil and deodorize your pet's skin and coat, leaving your furry friend smelling as fresh as a baby. You will love this simple spray on solution for soiled pets, you will enjoy the fresh baby powder fragrance, and you can feel the cleaned and conditioned coat of your critter.
Weight
Non-irritating leave-on formula
Neutralizes odors
Helps eliminate odors with a long lasting baby powder fragrance.
8-Ounce
For hamsters, rabbits, guinea pigs or other small animals
Dimensions
1.75" x 1.75" x 8.1"
Weight
0.65 pounds