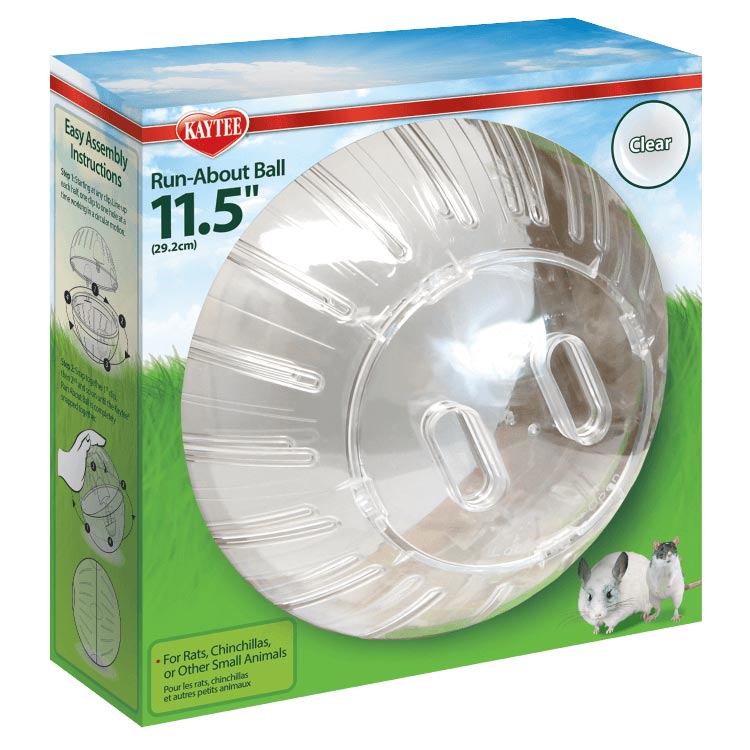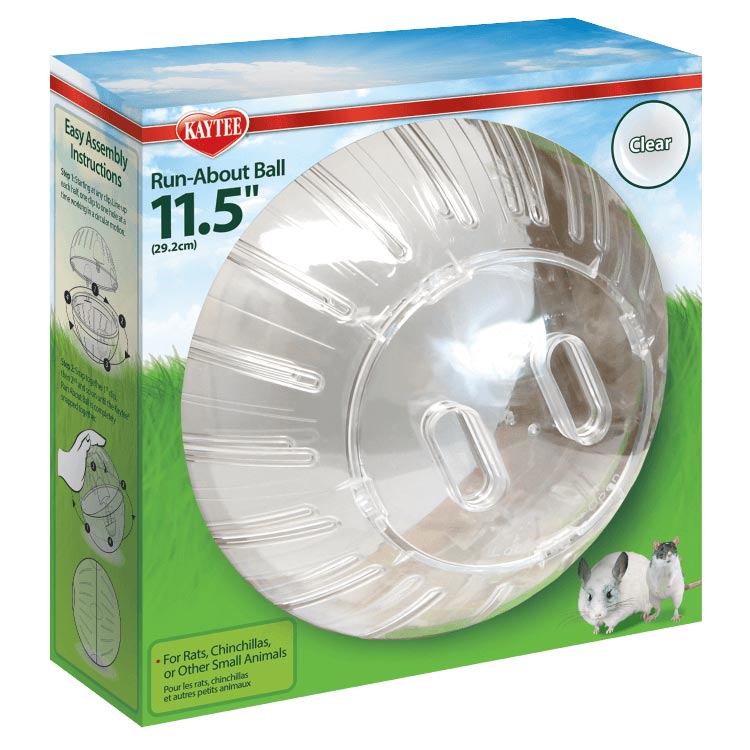 Kaytee Giant Run-About 11.5" Exercise Ball
Provide larger pets with the freedom to exercise. Bigger pets can now enjoy the world around them inside these colorful, oversized exercise balls. It's an excellent source of exercise for pet rats and chinchillas. The giant Run-about ball also fits perfectly onto Kaytee Hamtrac for the safest and most controlled exercise environment.
Style
Encourages healthy exercise in a Secure and safe way
Makes a great temporary holding area to keep your furry friend while you clean their home
11.5" diameter
For pet rats and chinchillas
Fits perfectly with the hamtrac raceway
Not intended for ferrets, guinea pigs, and rabbits
Dimensions
11.75" x 7.5" x 11.75"
Weight
2 pounds