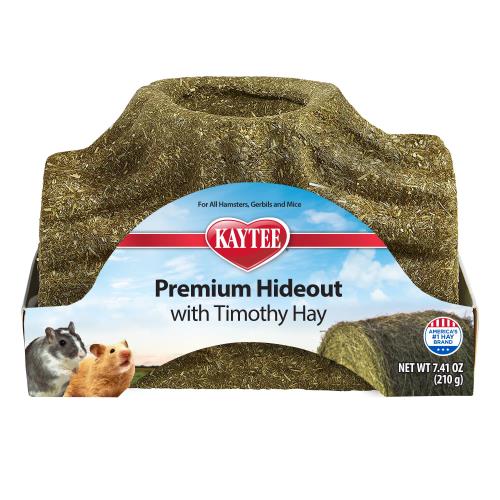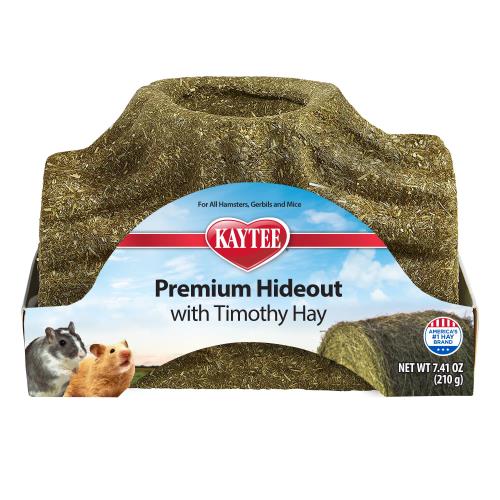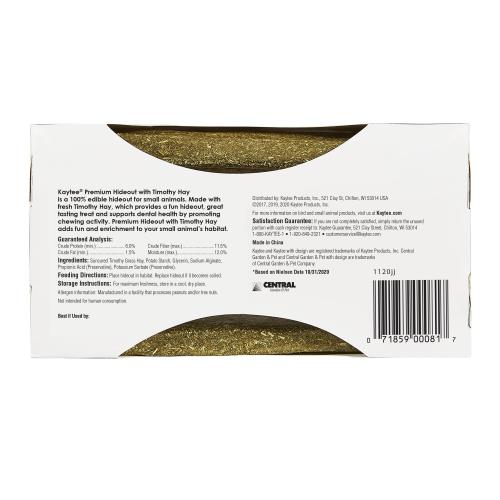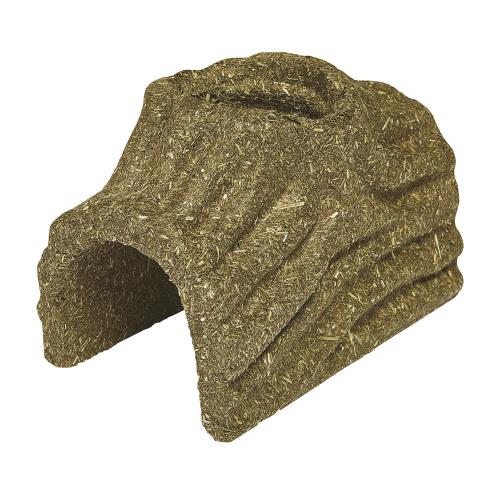 Kaytee Premium Timothy Hideout
Kaytee Premium Timothy Hideout is a 100% edible hideout for small animals. Made with fresh Timothy Hay this hideout not only provides a place for your small animal to hide but also a great tasting treat which supports dental health by encouraging chewing activity. Premium Timothy Hideouts add fun and enrichment to your small animal's habitat.


Size
100% edible toy, chew & treat combination
Supports dental health by encouraging natural chewing activity
Ideal for bonding & added habitat enrichment
Made with America's Favorite Hay
Comes in Small and Large to accommodate all Small Animals


Dimensions
3.25" X 5.53" X 3.75"


Weight
0.49 pounds