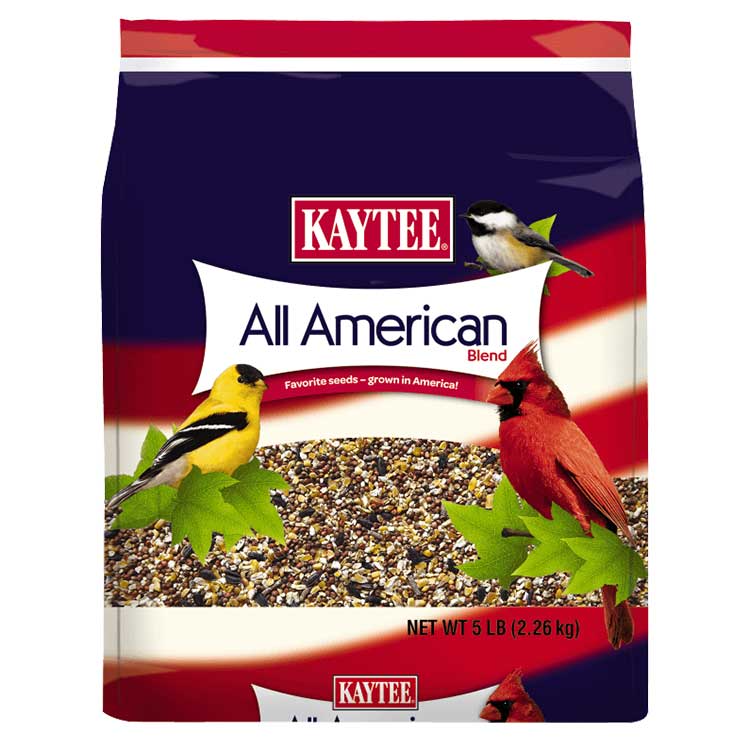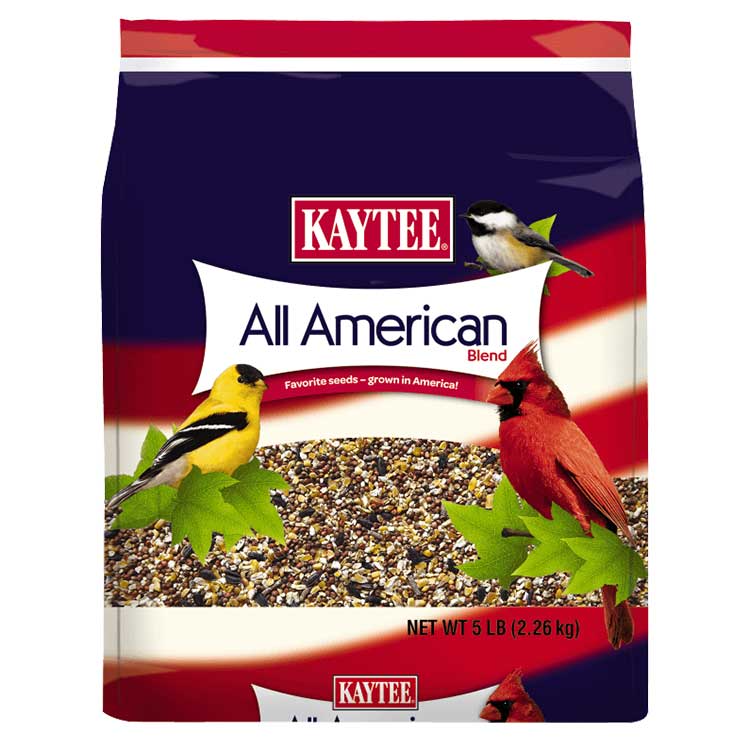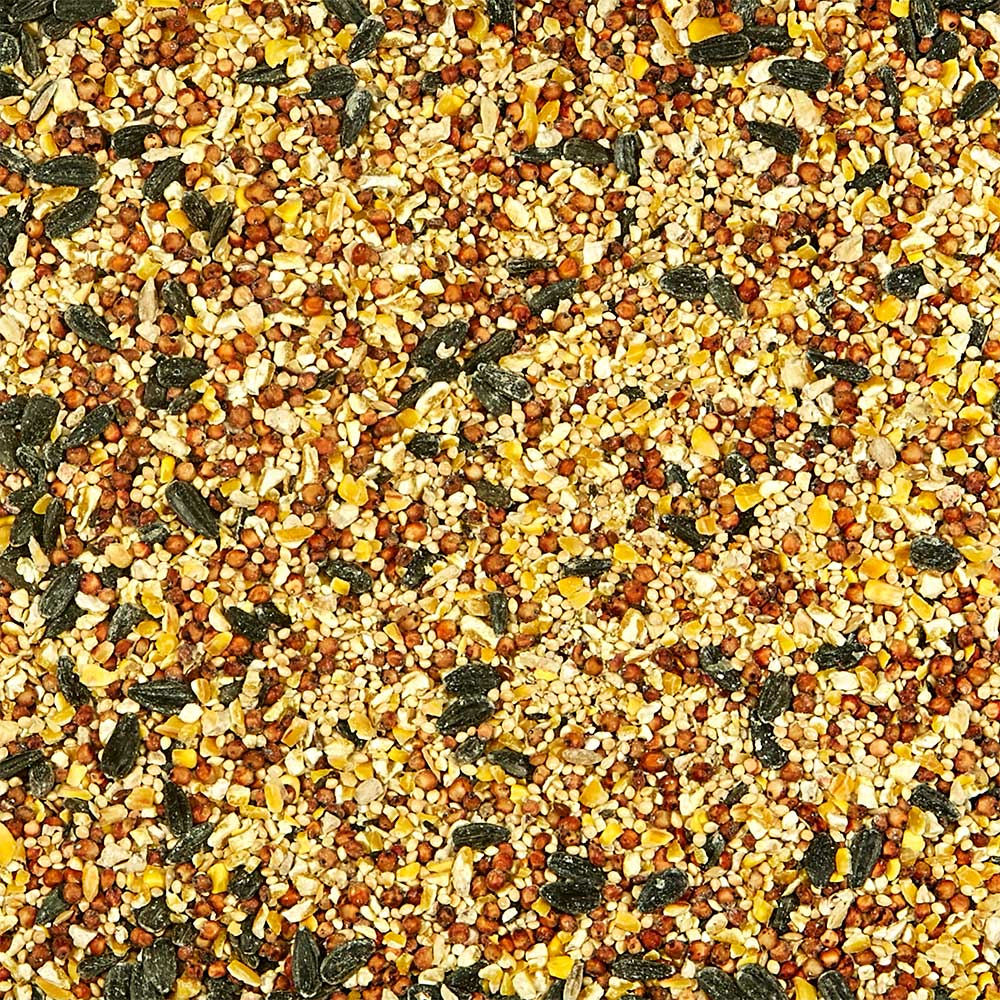 Kaytee All American Wild Bird Food
Kaytee All American Blend is a mix of bird-preferred grains, grown and packed with pride in the USA. If you're looking to make your feeder a draw for wild birds, begin by adding Kaytee All American Blend to it. This delicious and nutritious blend is a favorite of a variety of wild birds, and with good reason. It includes a mix of ingredients birds in the wild love and respond to, including black oil sunflower.
Weight
Rich with black oil sunflower
Blend of Wild Birds' favorite seeds and grains
Packaged at one of five manufacturing facilities located throughout the USA
Dimensions
5" x 8.5" x 10"
Weight
5 pounds