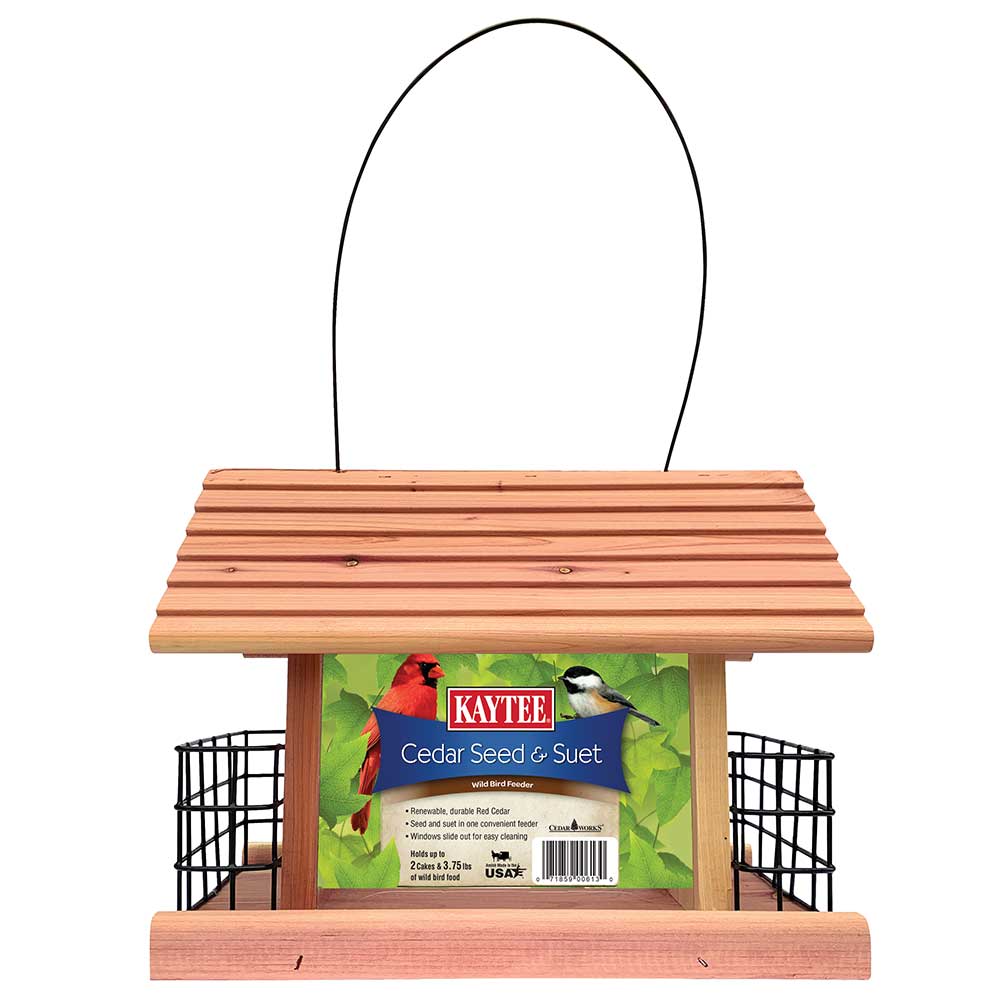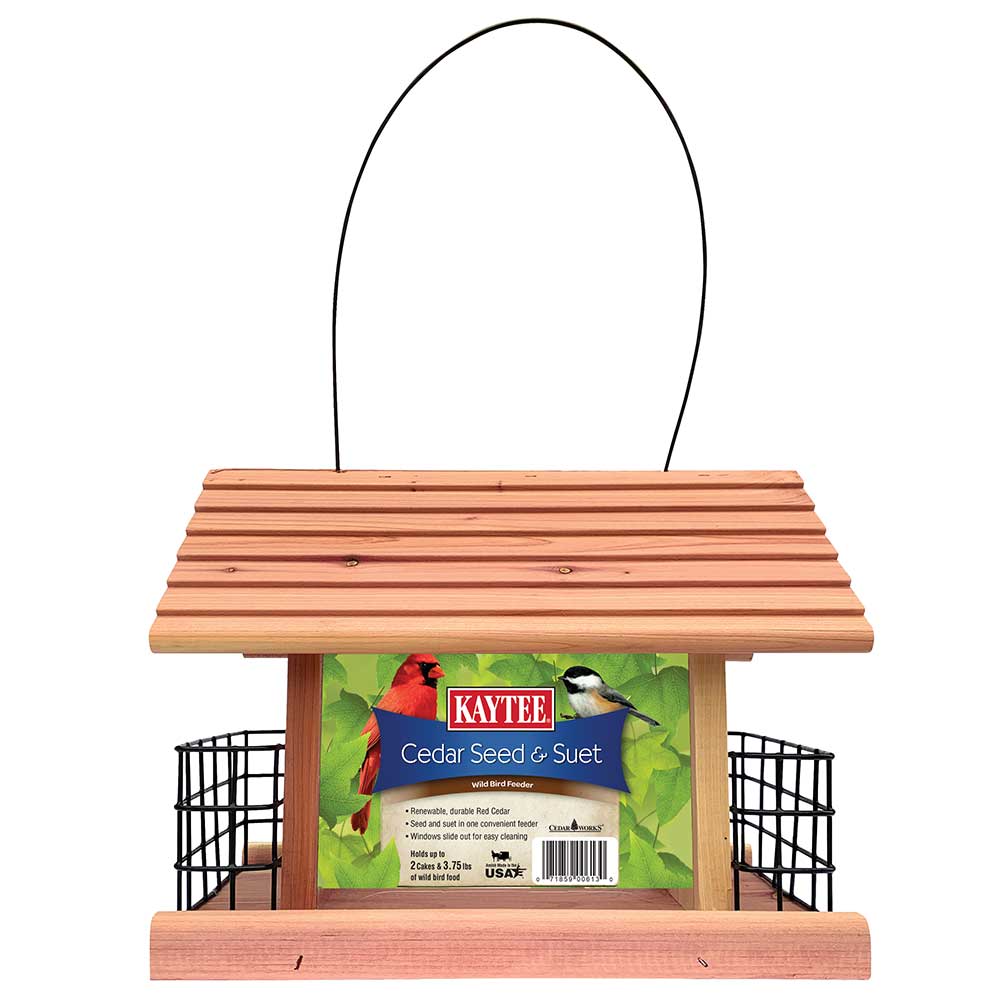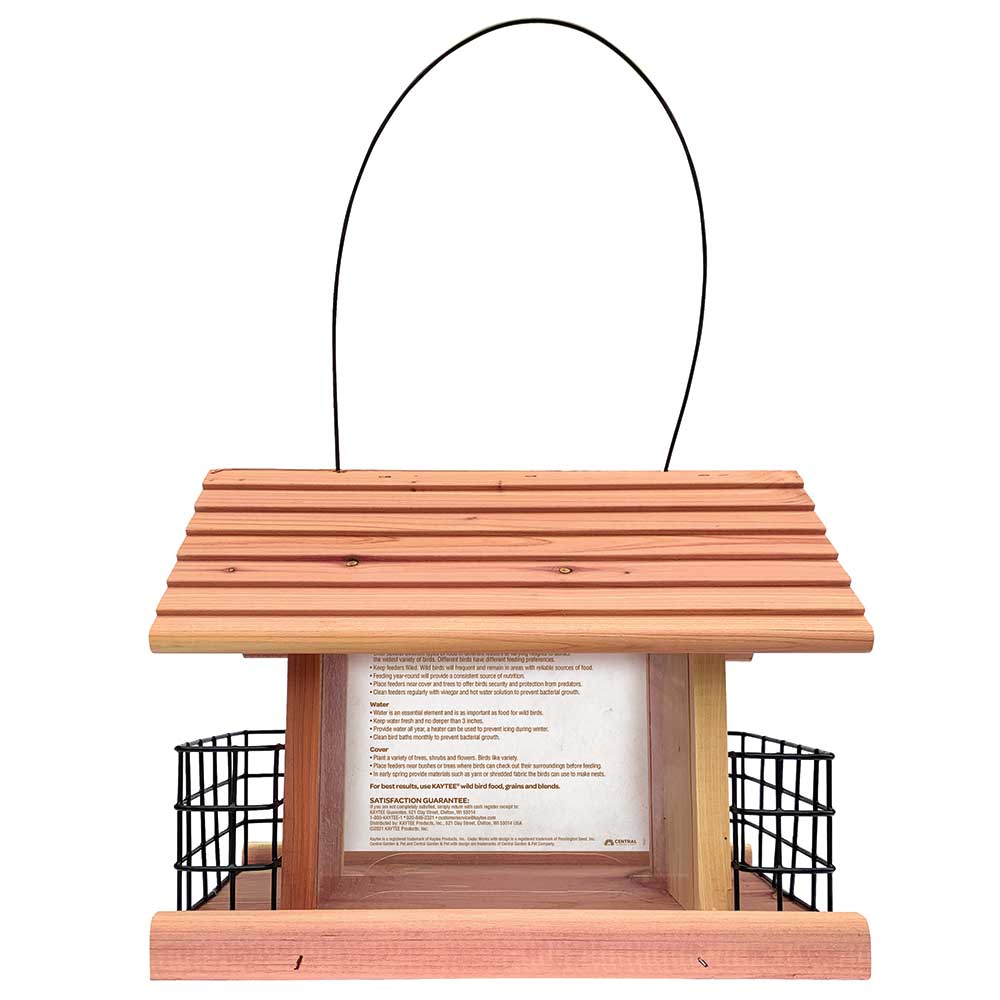 Kaytee Cedar Seed And Suet Feeder
The Kaytee Cedar Seed and Suet Feeder Station is convenient and holds seed in the center and one standard sized Kaytee Suet treat or Kaytee Mini-Cake on each side.
Natural oils help resist cracking, decay, bacteria and fungus.
Hand-crafted by the Amish
Well-constructed, attractive and a great value.
Dimensions
6.75" x 12" x 10"
Weight
3.47 pounds