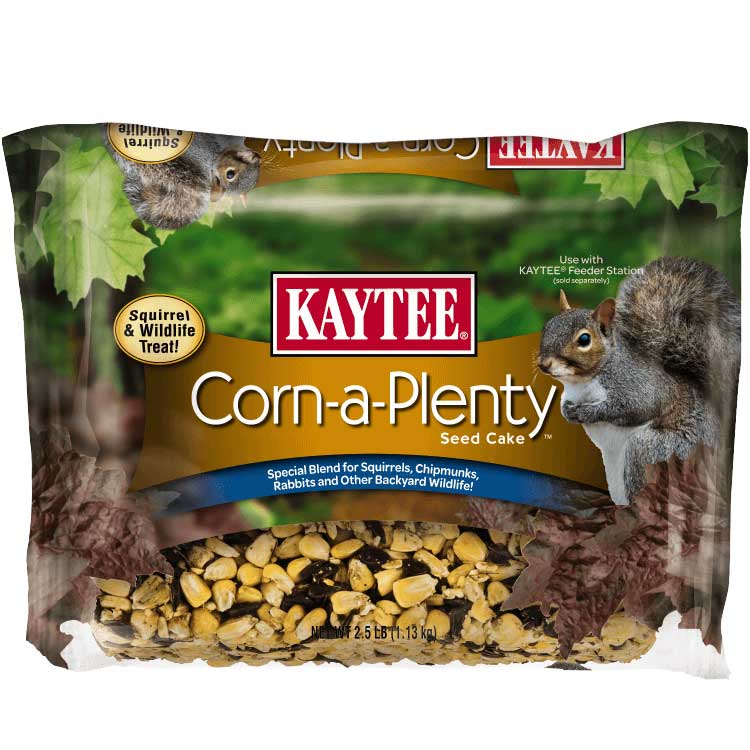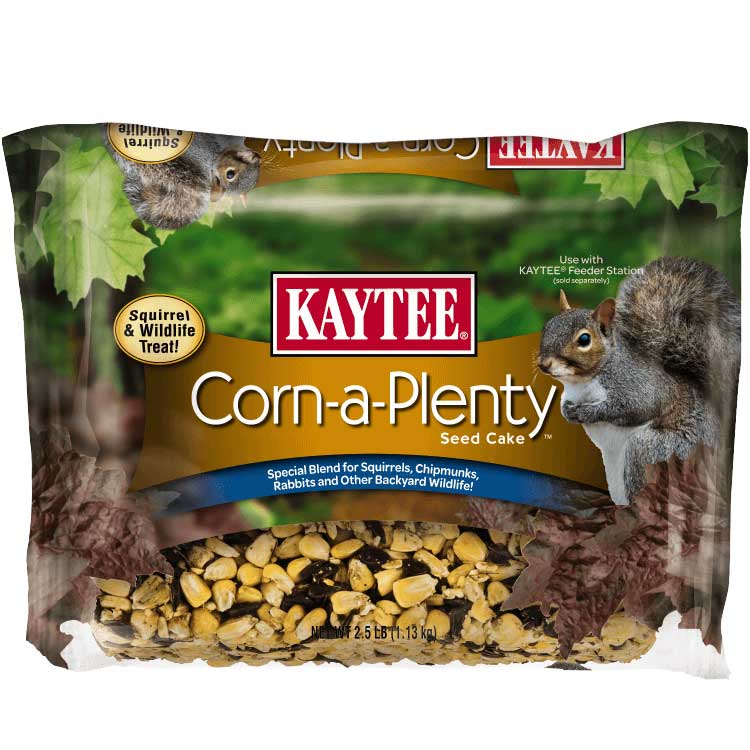 Kaytee Corn A Plenty Seed Cake
Kaytee Corn-A-Plenty Squirrel & Wildlife Cake gives squirrels and other backyard wildlife more of what they love- CORN! Made with a special honey, seed and grain formula, this Corn-A-Plenty cake is sure to be a hit with your backyard friends.
Weight
Special blend for Squirrels, Chipmunks, Rabbits and Other Backyard Wildlife!
Each cake is equivalent to TEN ears of corn, along with their other two favorite ingredients, peanuts and sunflower. This cake brings hours of squirrel watching fun to your yard.
Squirrel & Wildlife Treat!


Dimensions
2.375" x 7.75" x 6.5"
Weight
2.5 pounds