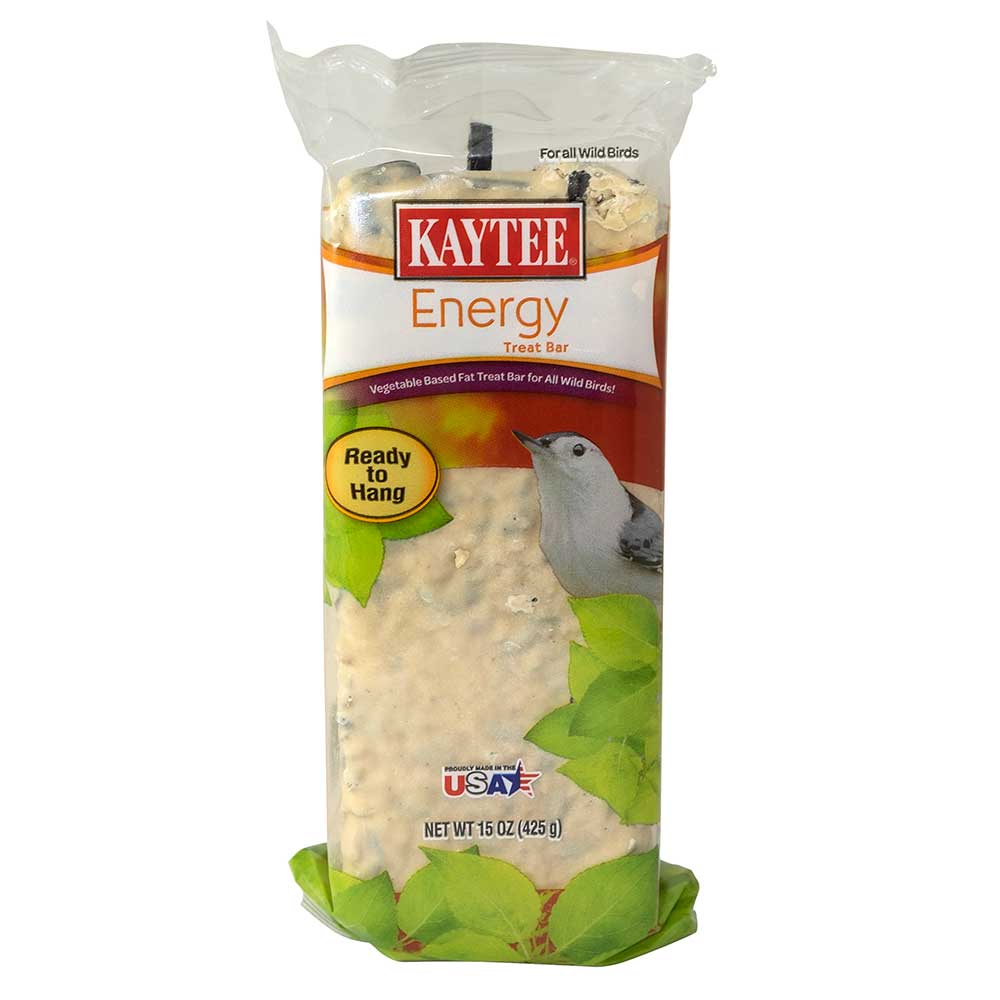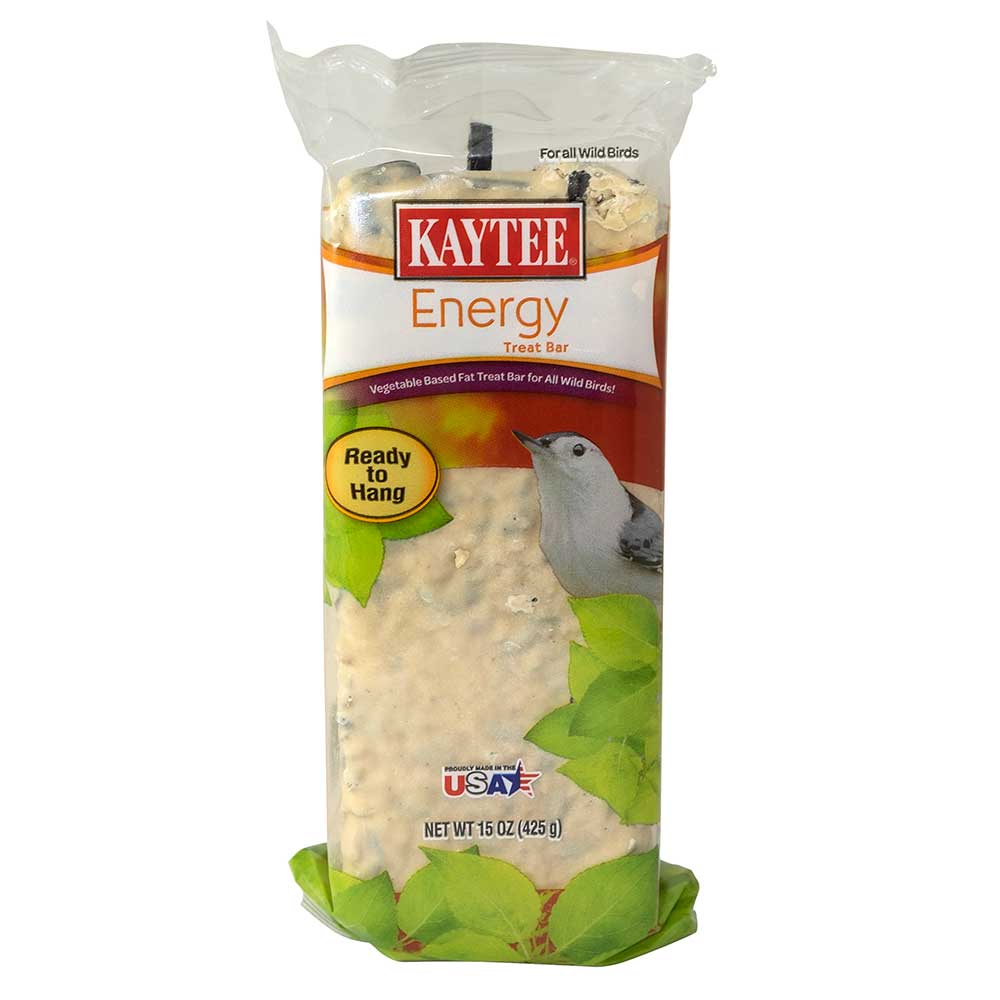 Kaytee Energy Bar
Kaytee Energy Treat Bar is coated with a special vegetable-based fat that provides birds with the energy they need for flight, nest building, migration, and surviving in the wild.
Convenient and fun way to feed backyard songbirds
Attracts all backyard songbirds
Gives your backyard birds high energy
Easy to hang treat bars last longer than loose seed
Ready to hang
Crude Protein (min.) 12.0%
Crude Fat (min.) 30.0%
Crude Fiber (max.) 14.0%
Moisture (max.) 13.0%
White MIllet, Safflower Seed, Shelled Peanuts
Reseal package and store in a cool dry place, preferably in a sealed container. This will protect against insect infestation that can naturally occur with any whole grain seed product.
Dimensions
8"h x 4"w x 2.75"l
Weight
.95 pounds