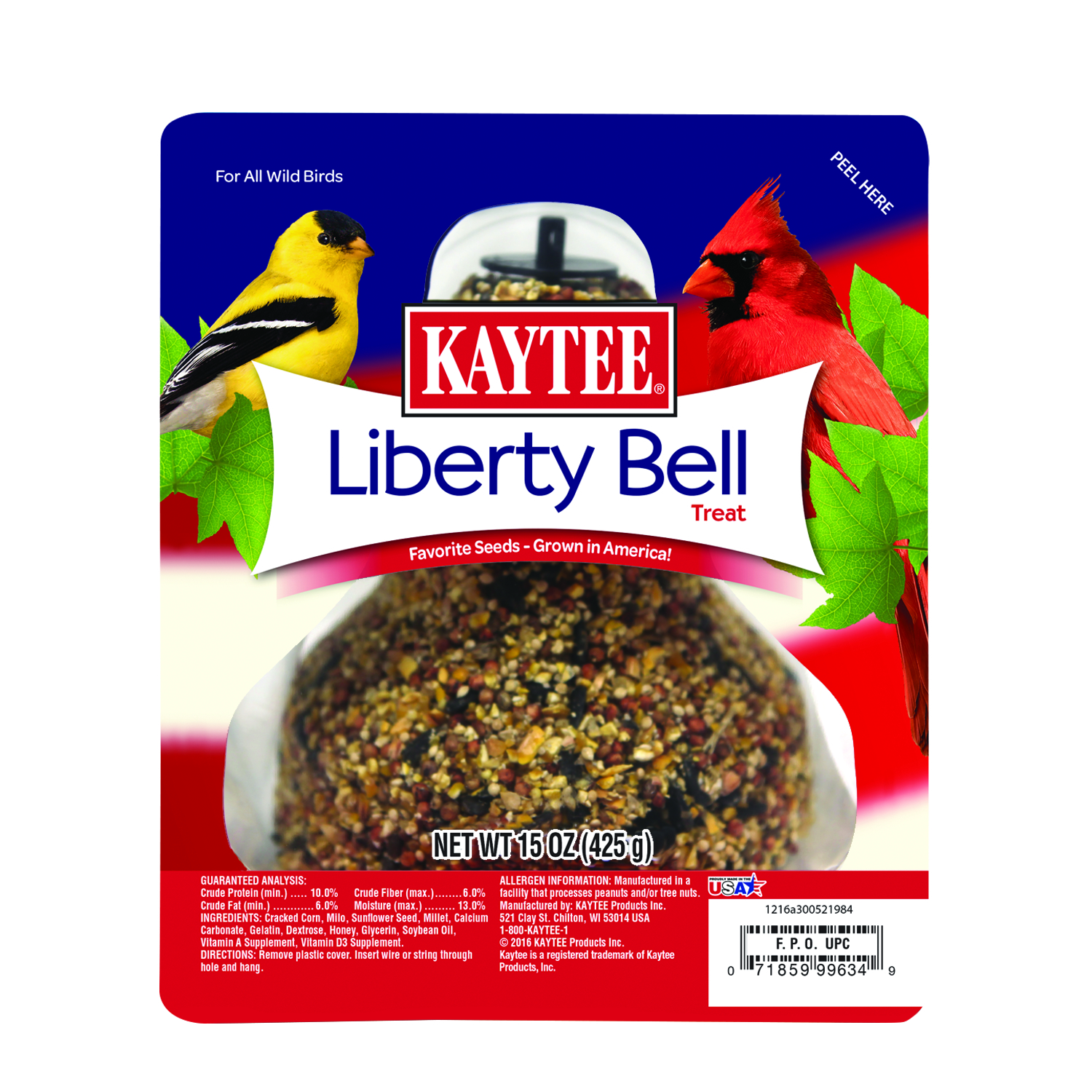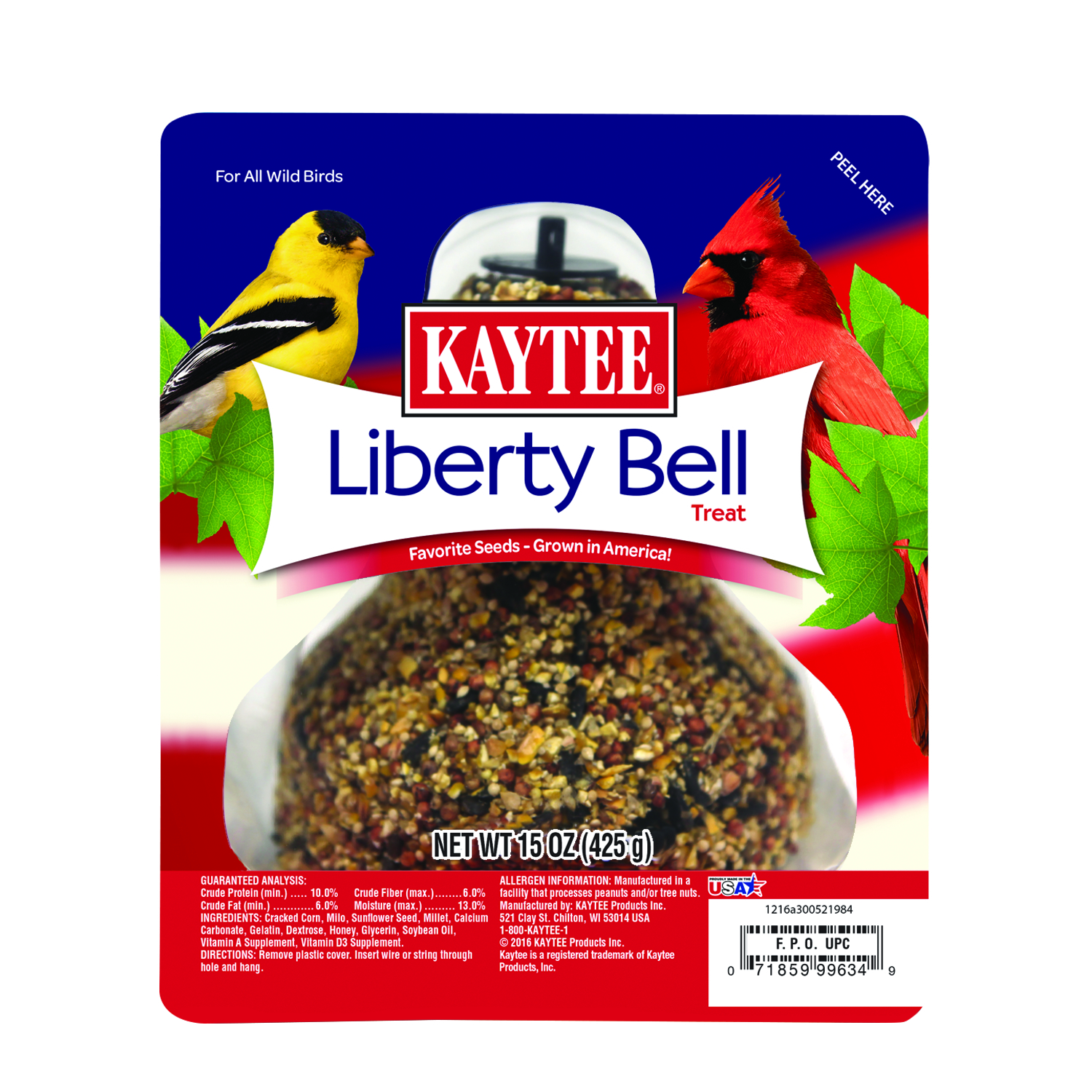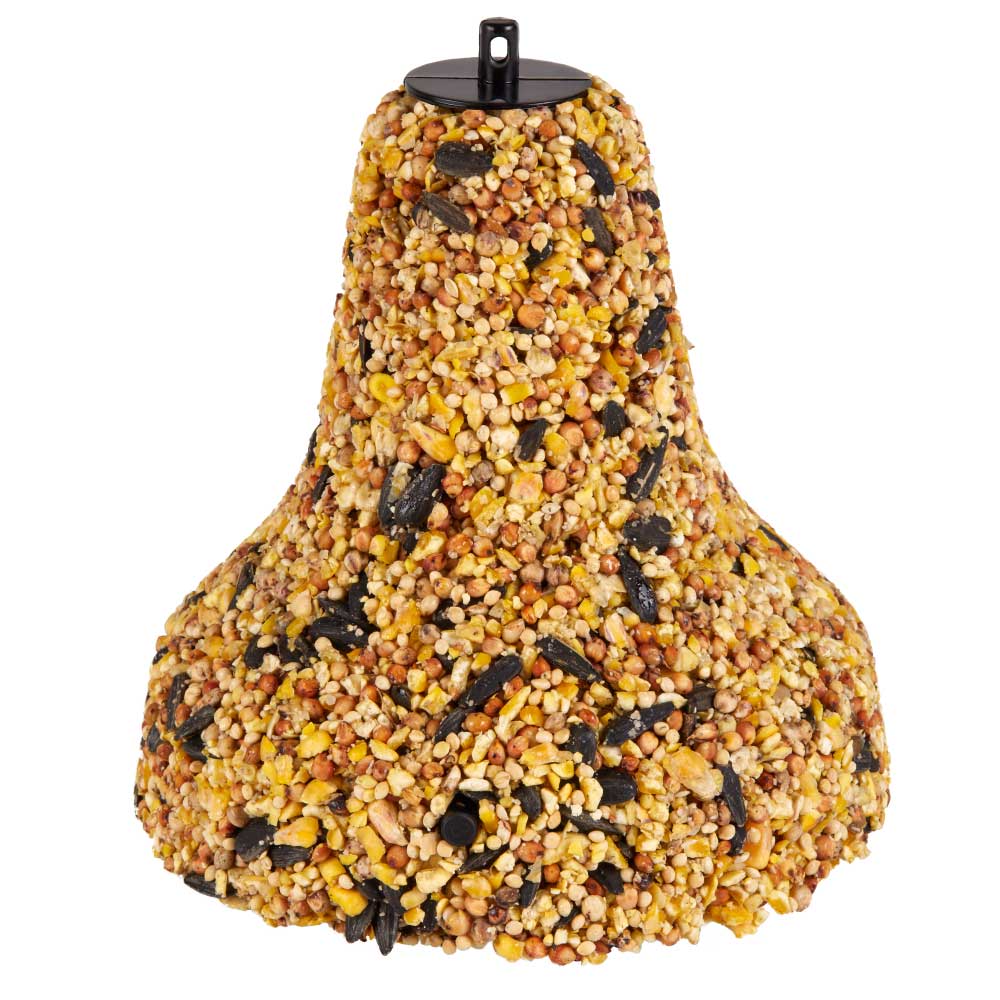 Kaytee Liberty Treat Bell
Kaytee Treat Bells are convenient, ready-to-hang, instant feeders and made with only the finest ingredients. The Kaytee Liberty Bell contains seeds grown in the United States like sunflower seeds, millet and more.
Weight
Ready to hang
Held together with a binder that includes real honey
Packages specially designed to be sealed air tight to preserve freshness
Made in the USA
Dimensions
6" x 5.75" x 6.5"
Weight
0.94 pounds