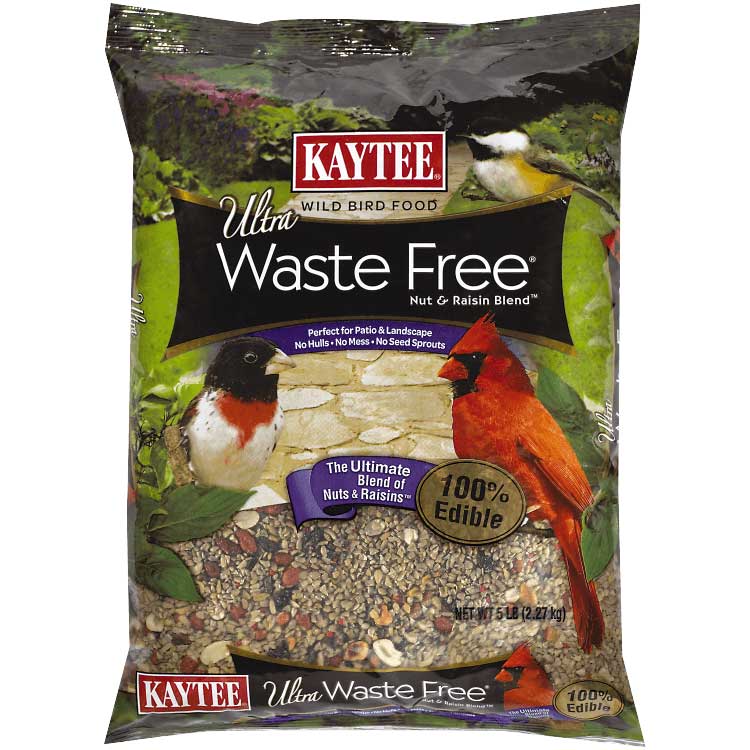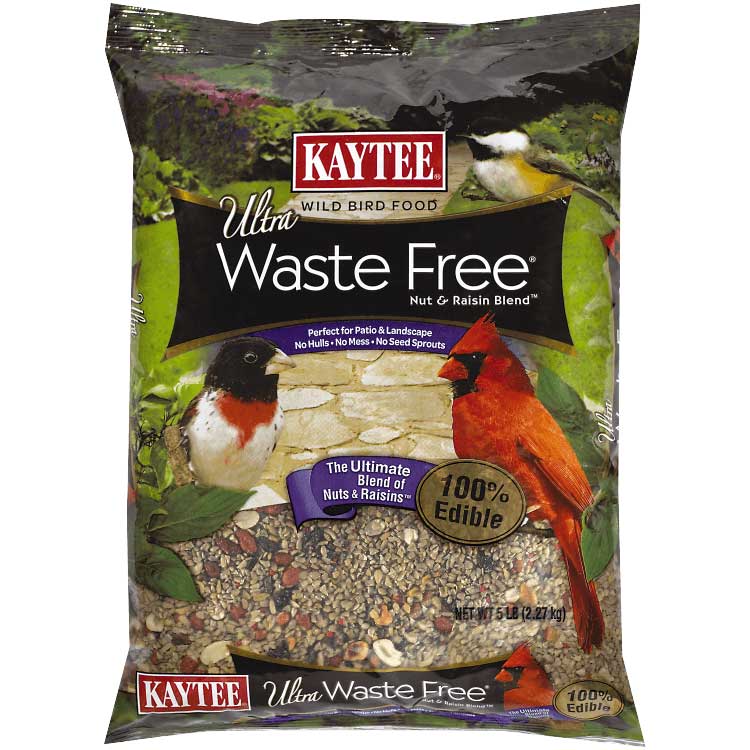 Kaytee Waste Free Nut And Raisin Blend
Kaytee Ultra Waste Free Nut and Raisin Blend is a nutritionally fortified mix of hulled sunflower and pumpkin seeds, peanuts, mixed nuts and raisins. With no shells left on the seeds, this mix is 100% edible and won't leave messy leftovers under the feeder.
Weight
100% consumable
No messy leftovers under feeders, in yards and flowerbeds, and on patios
Attracts woodpeckers, juncos, cardinals, grosbeaks, finches, chickadees and more
Dimensions
1.75" x 10" x 13.25"
Weight
5 pounds