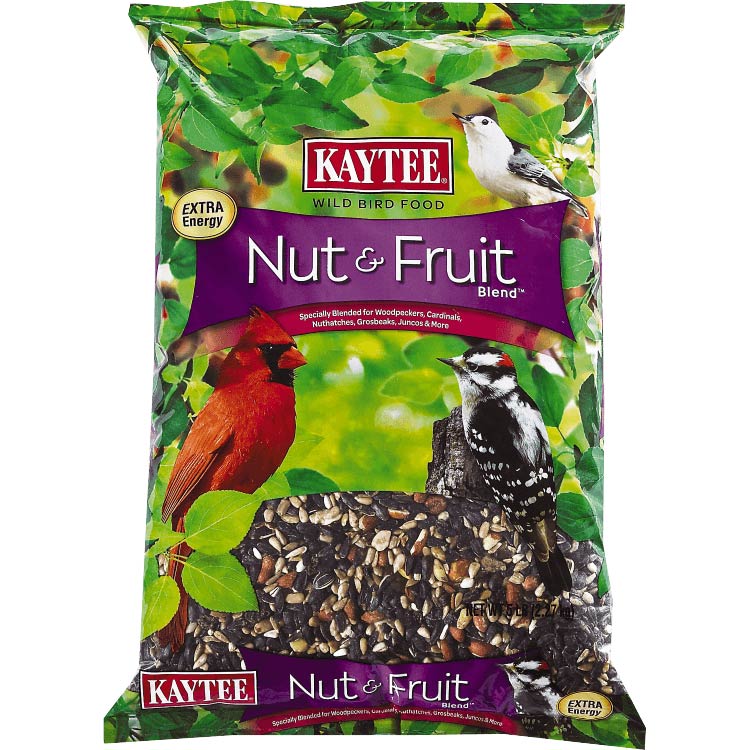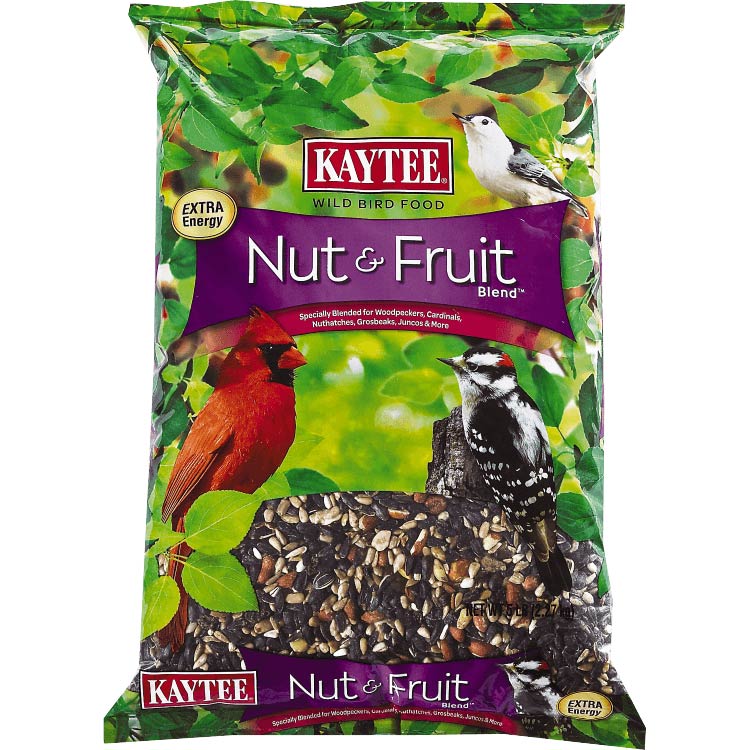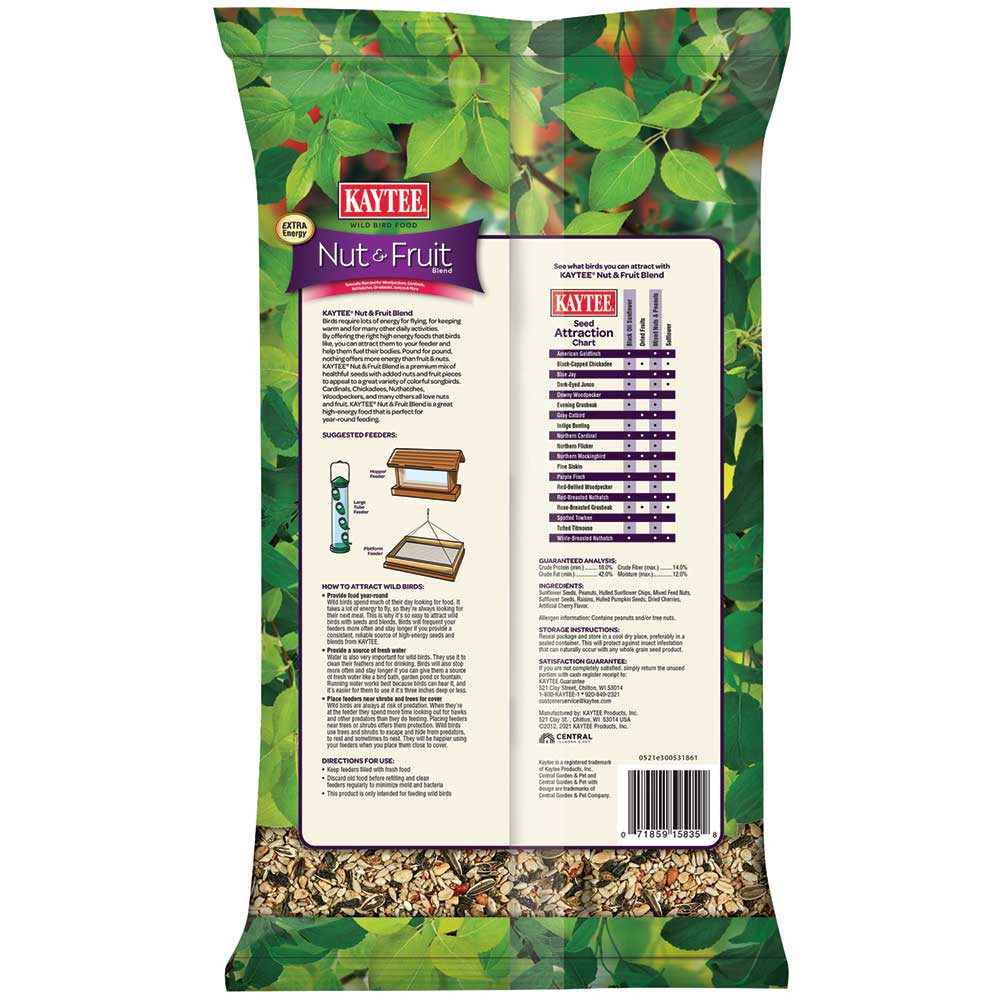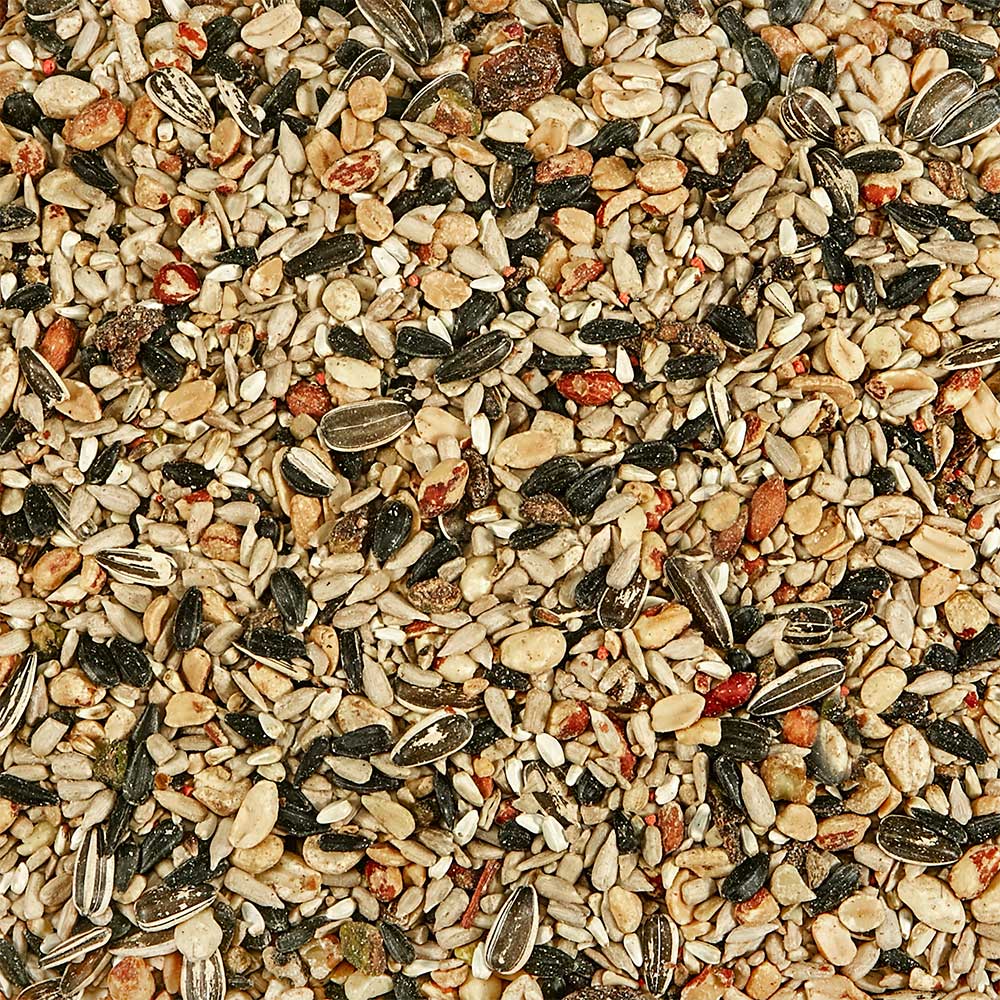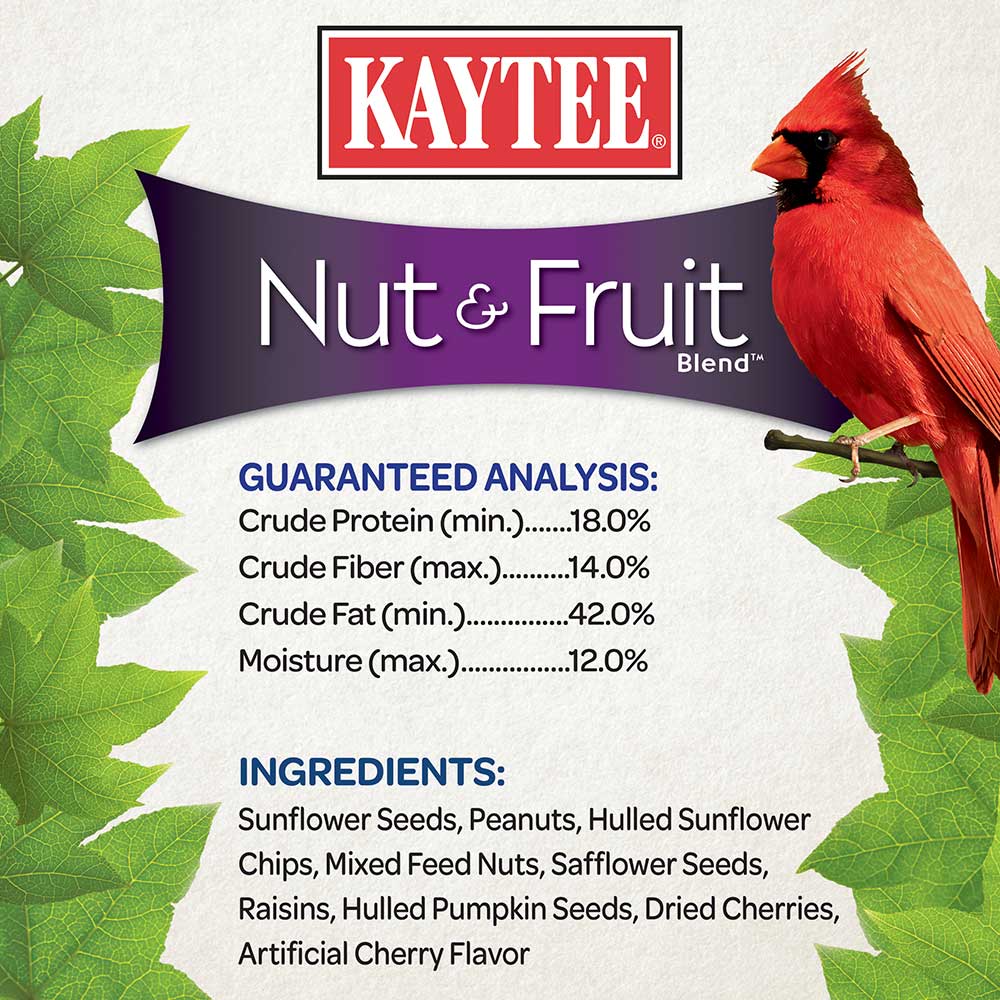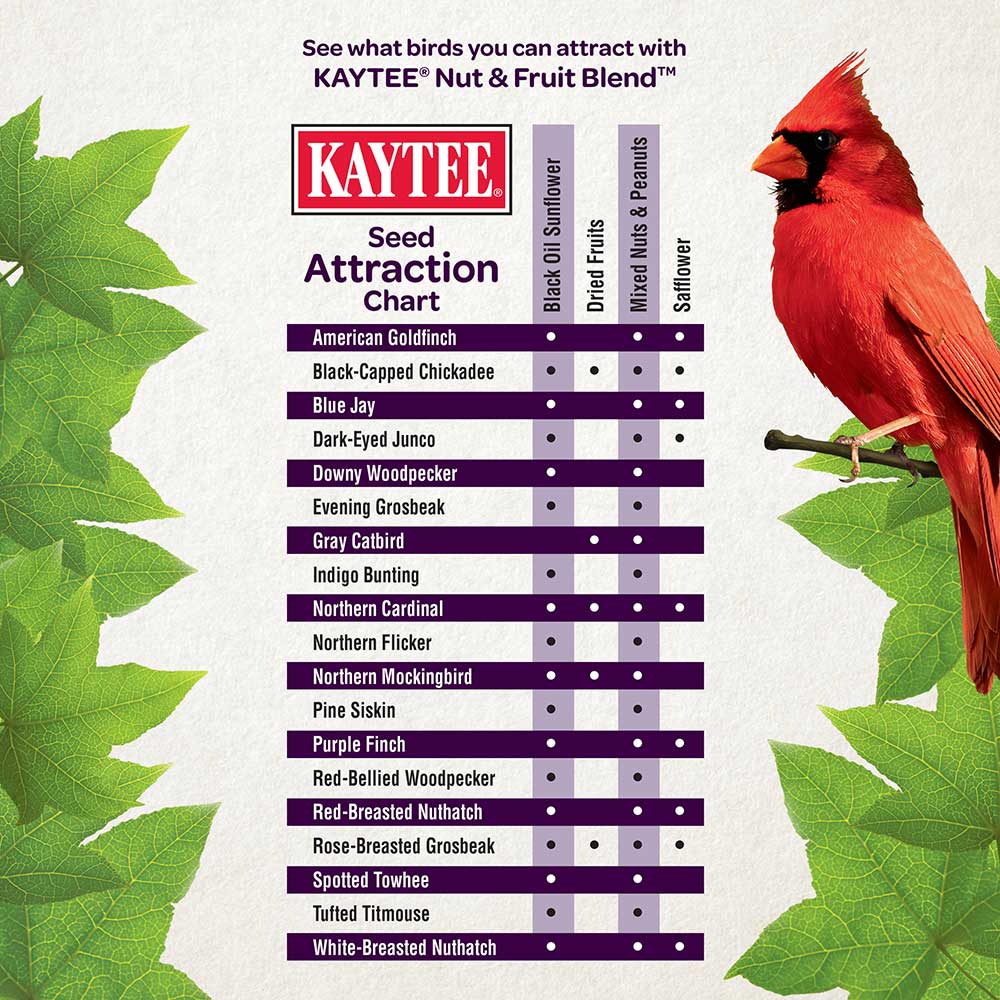 Kaytee Nut & Fruit Blend
Wild birds require a lot of energy for flying. Offer them the Kaytee Nut & Fruit Blend to keep them fueled and happy. Pound for pound, nothing offers your feathered friend more energy than fruit and nuts. When offering more than one type of seed, place feeders at different heights to avoid conflicts between different types of birds. Always provide plenty of clean, fresh water.
Excellent high-energy food for year-round feeding
Attracts cardinals, chickadees, nuthatches, woodpeckers and other colorful songbirds
Dimensions
1.75" x 10#FeedingInstructions'>Feeding" x 13.25"
Weight
5 pounds
Weight