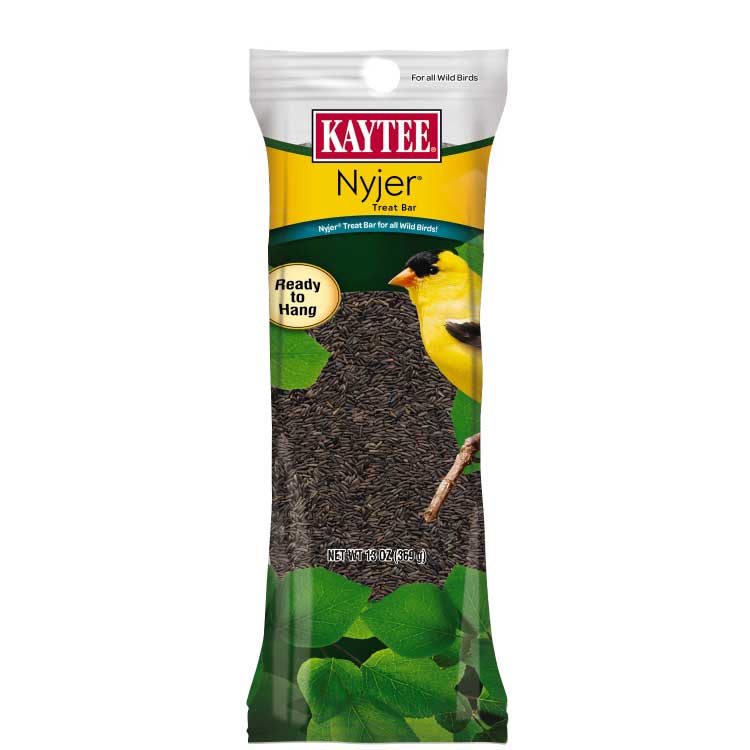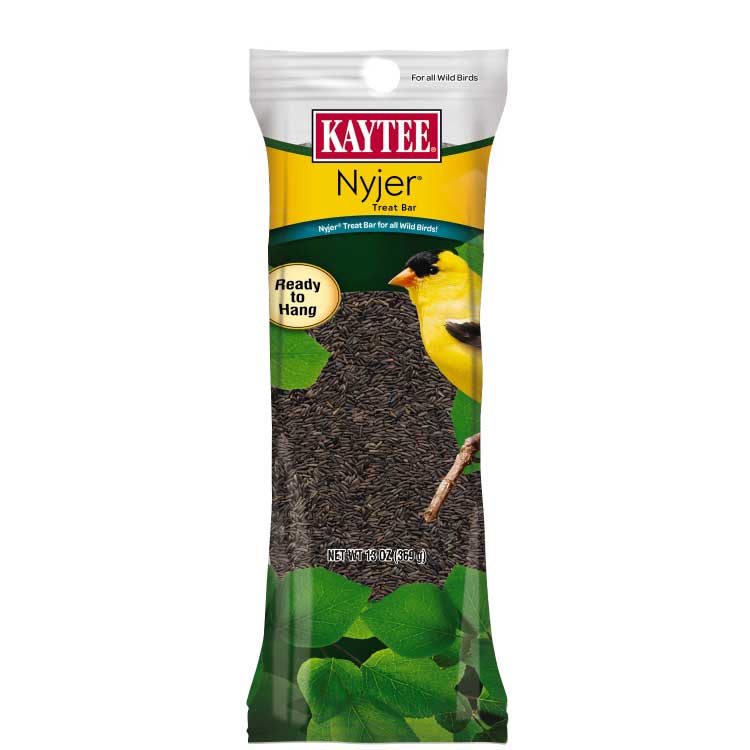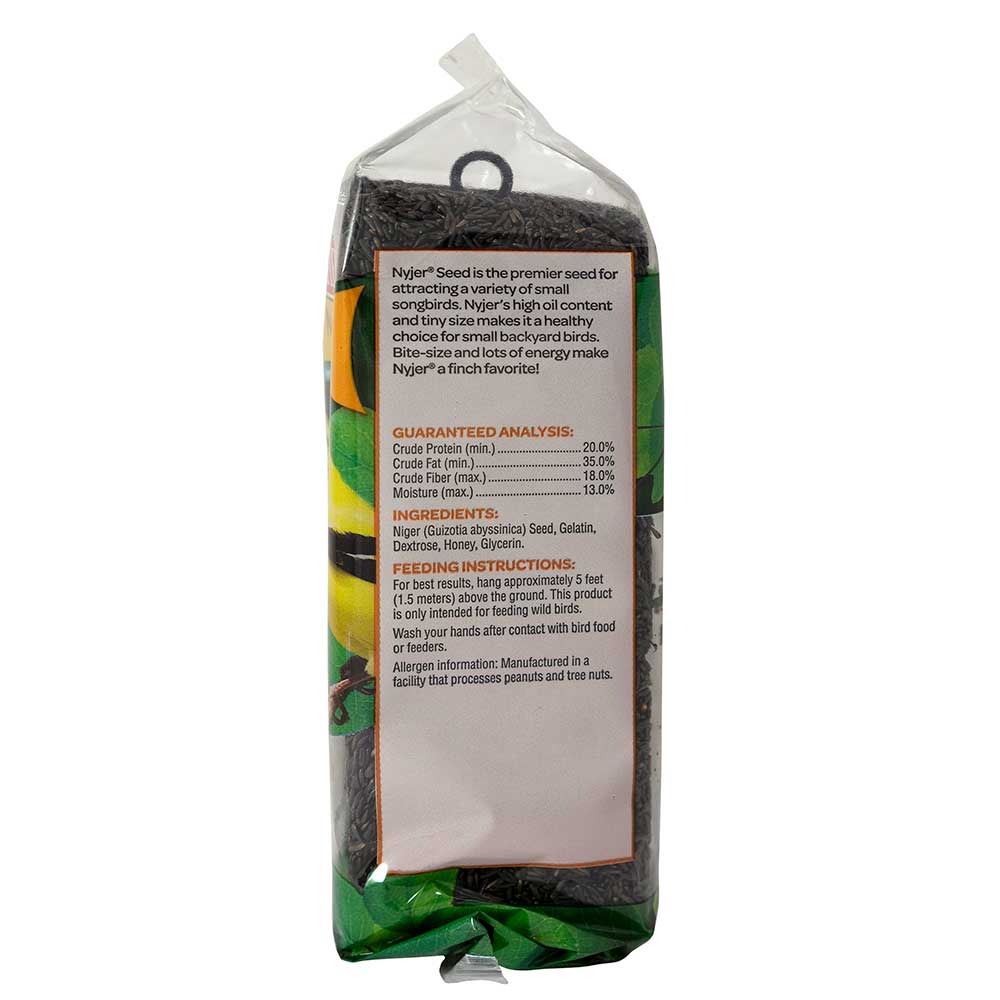 Kaytee Nyjer® Bar
Kaytee Nyjer® Bar is a compact, ready to use, convenient bar that contains 100% nyjer® seed for attracting finches and other small birds. Finches, buntings and other small songbirds have smaller beaks, so Nyjer's high oil content and tiny size make it a healthy choice for small backyard birds. Since there are no hulls, there are are no messy leftovers under bird feeders, in yards, flowerbeds or on patios.
Treat bar can be easily hung with its ready-to-hang feature
Nyjer® seed appeals to many different birds
Less mess and lasts longer than traditional loose seed
No need for a separate bird feeder or hanger
Birds spend more time pecking and eating the seed for increased bird-watching time.
Keep feeders filled with fresh food Discard old food before refilling and clean feeders regularly to minimize mold and bacteria
Crude Protein (min.) 20.0%
Crude Fat (min.) 35.0%
Crude Fiber (max.) 18.0%
Moisture (max.) 13.0%
Nyjer Seed (Bot. Guizotia abyssinica)
Reseal package and store in a cool dry place, preferably in a sealed container. This will protect against insect infestation that can naturally occur with any whole grain seed product.
Dimensions
8"h x 4"w x 2.75"l
Weight
13 ounces