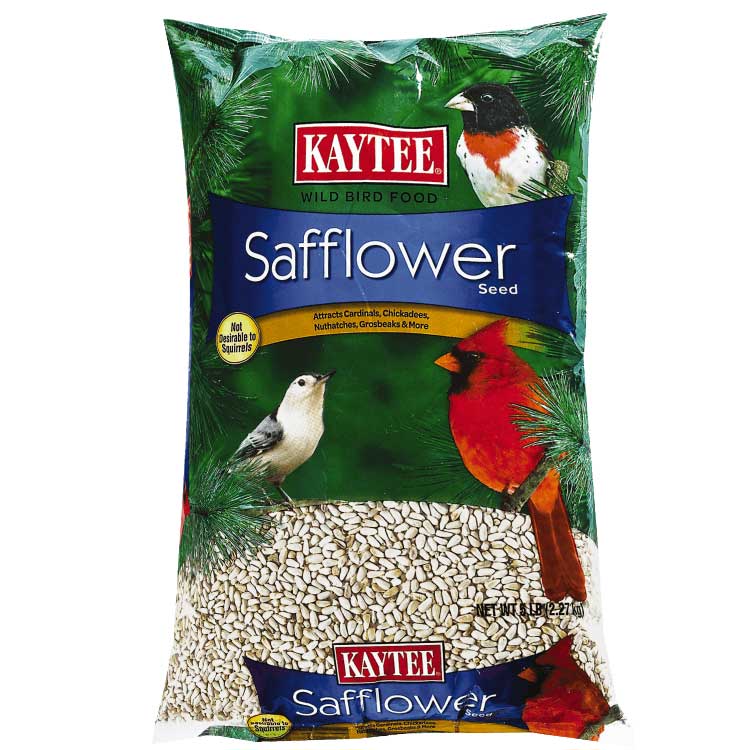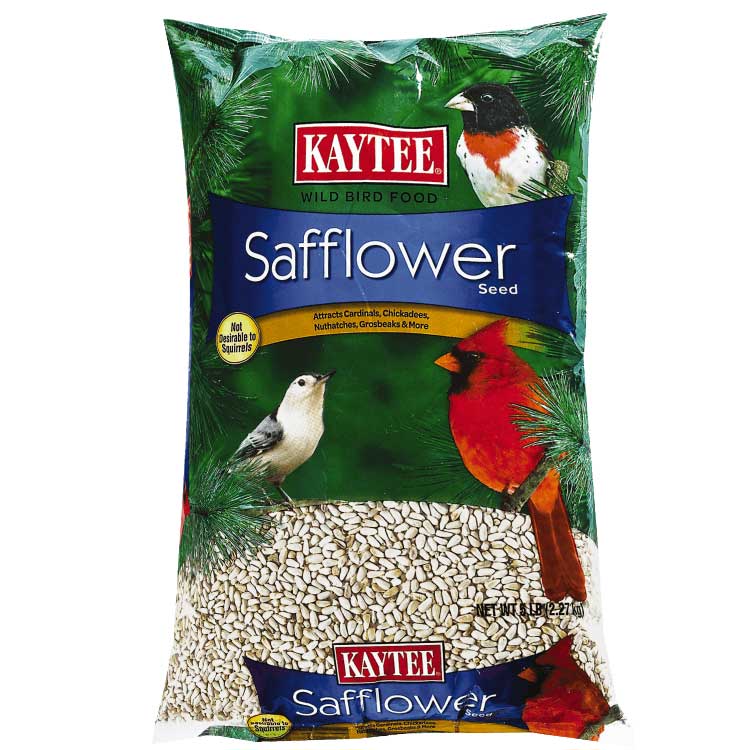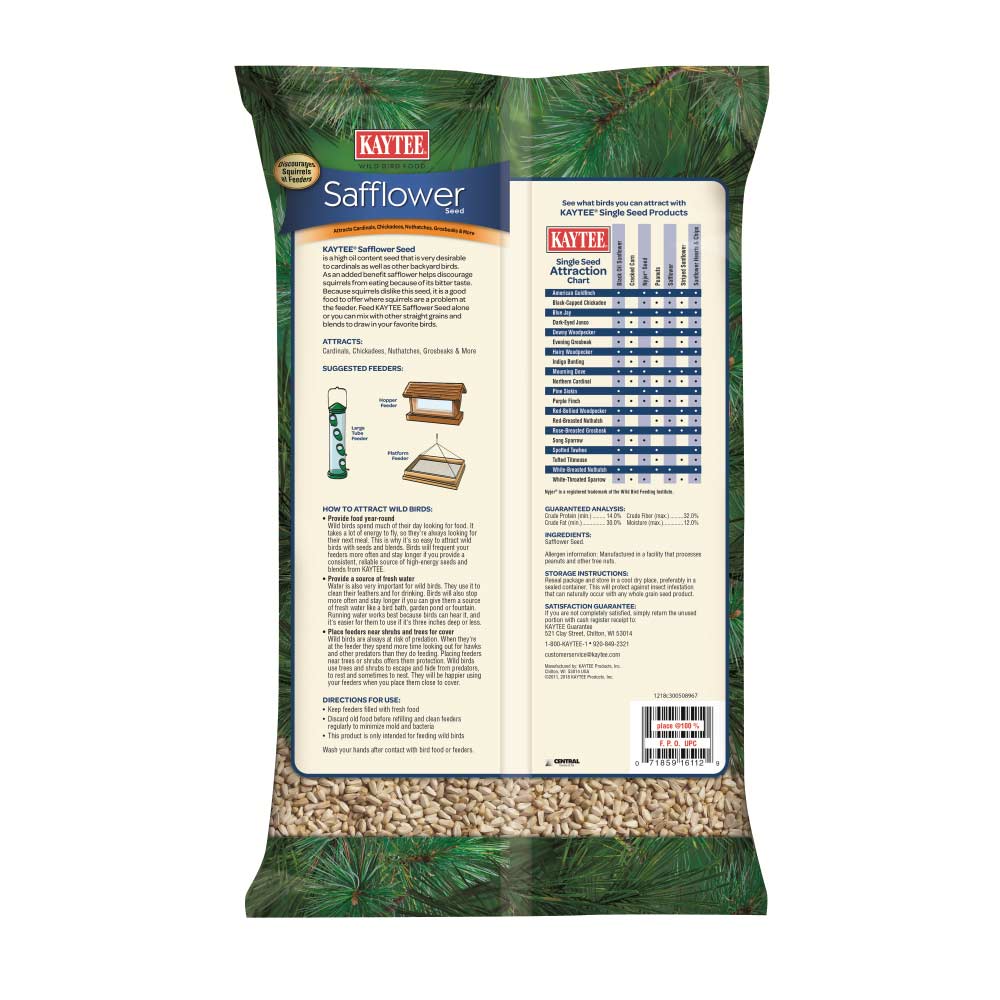 Kaytee Safflower Seed
Kaytee Safflower Seed is a high oil content seed that is very desirable to cardinals as well as other backyard birds. As an added benefit, safflower helps discourage squirrels from eating because of its bitter taste. Because squirrels dislike this seed, it is a good food to offer where squirrels are a problem at the feeder.
Weight
Attracts Cardinals, Chickadees, Nuthatches, Grosbeaks, and More
Dimensions
5" x 8.5#FeedingInstructions'>Feeding" x 10"
Weight
5 pounds