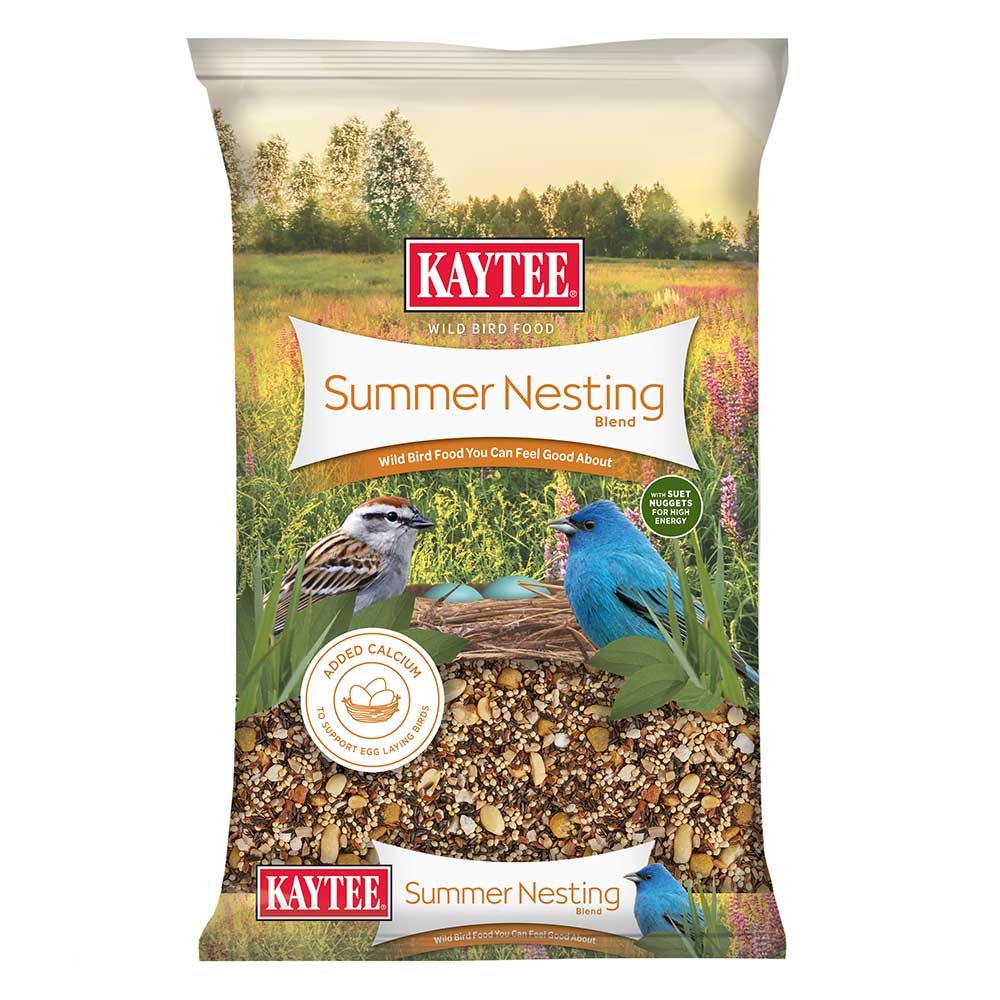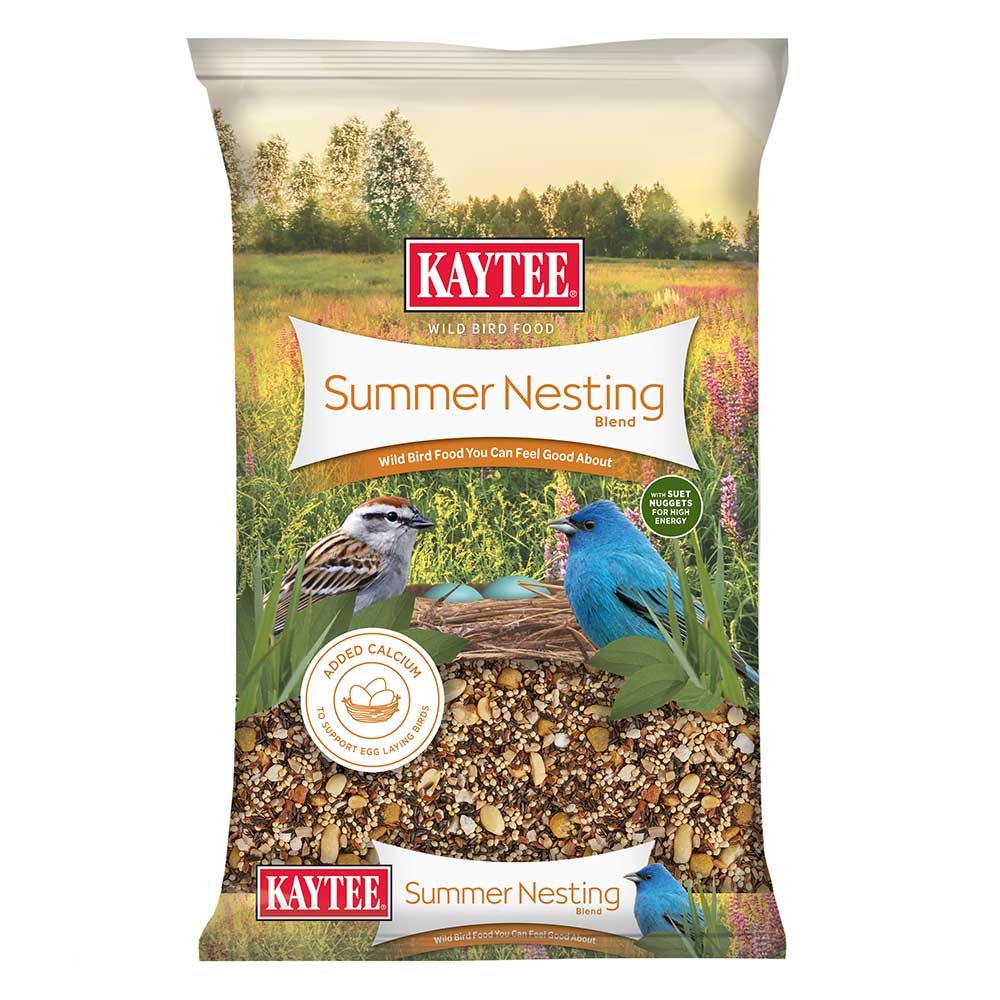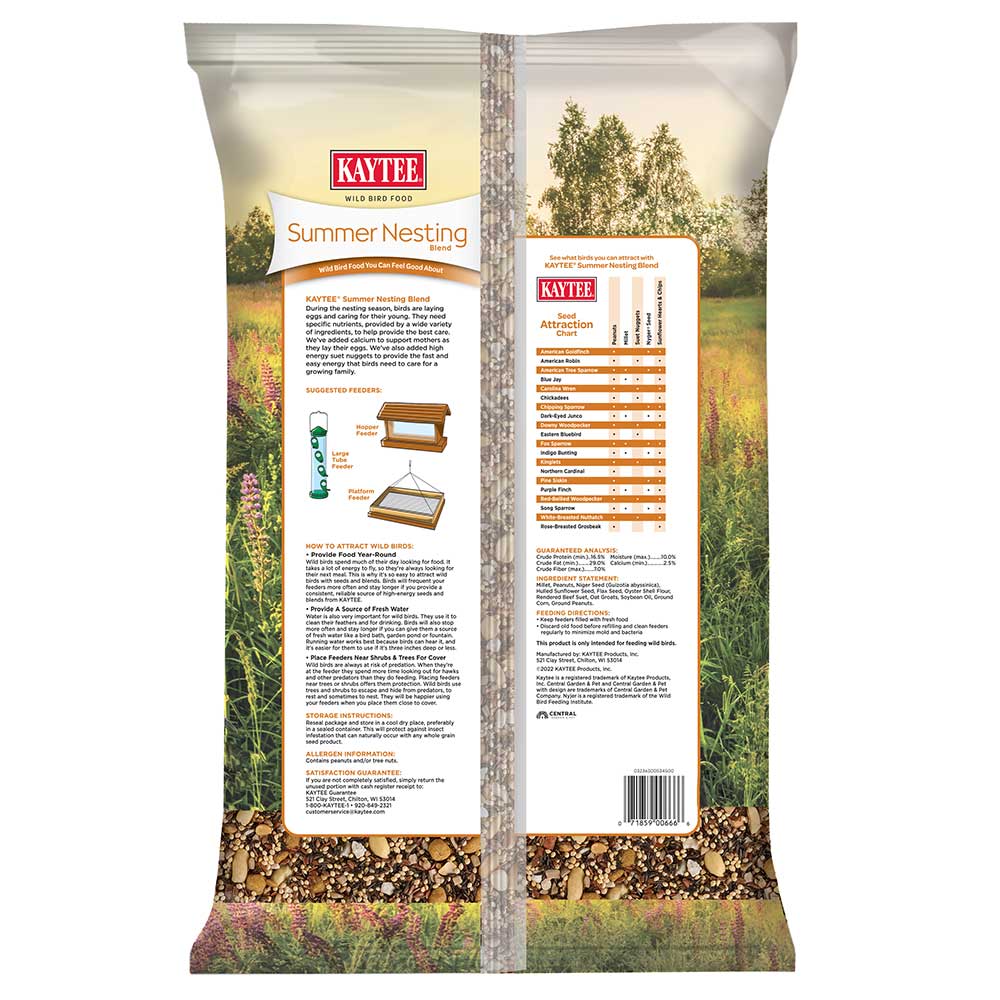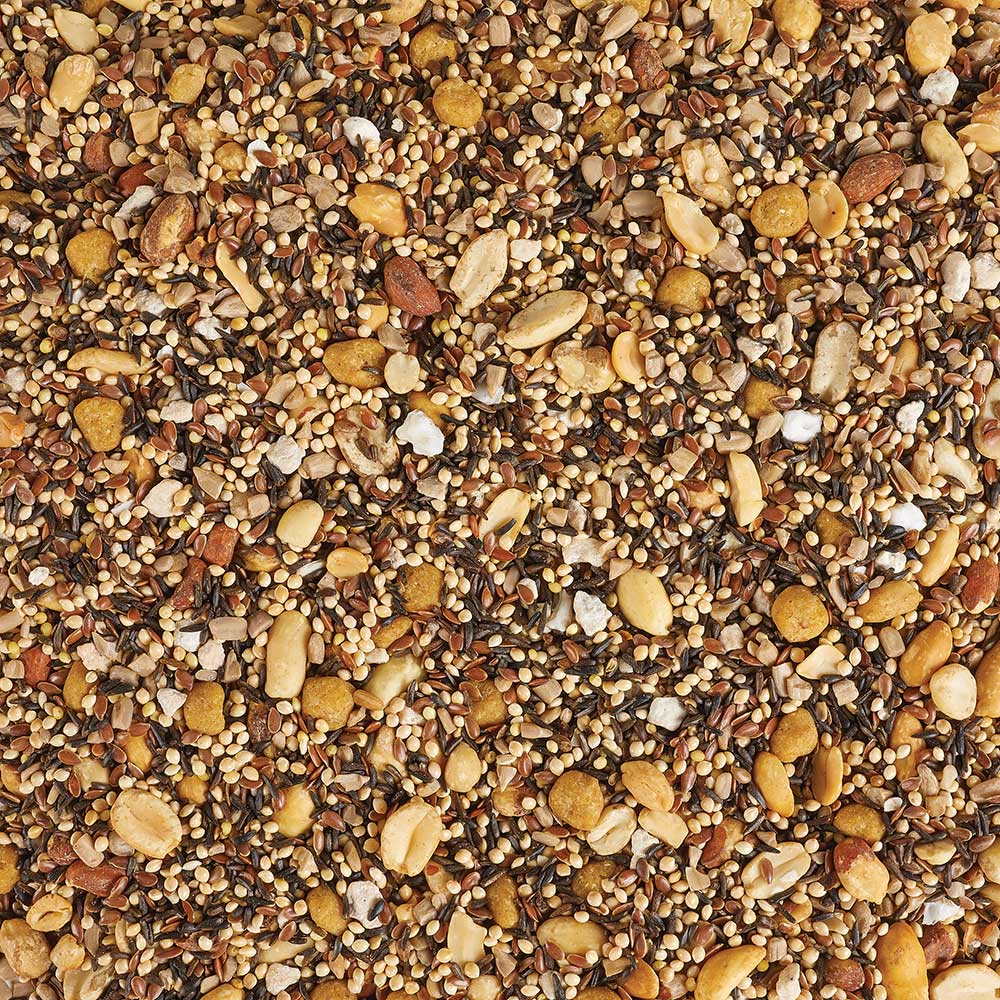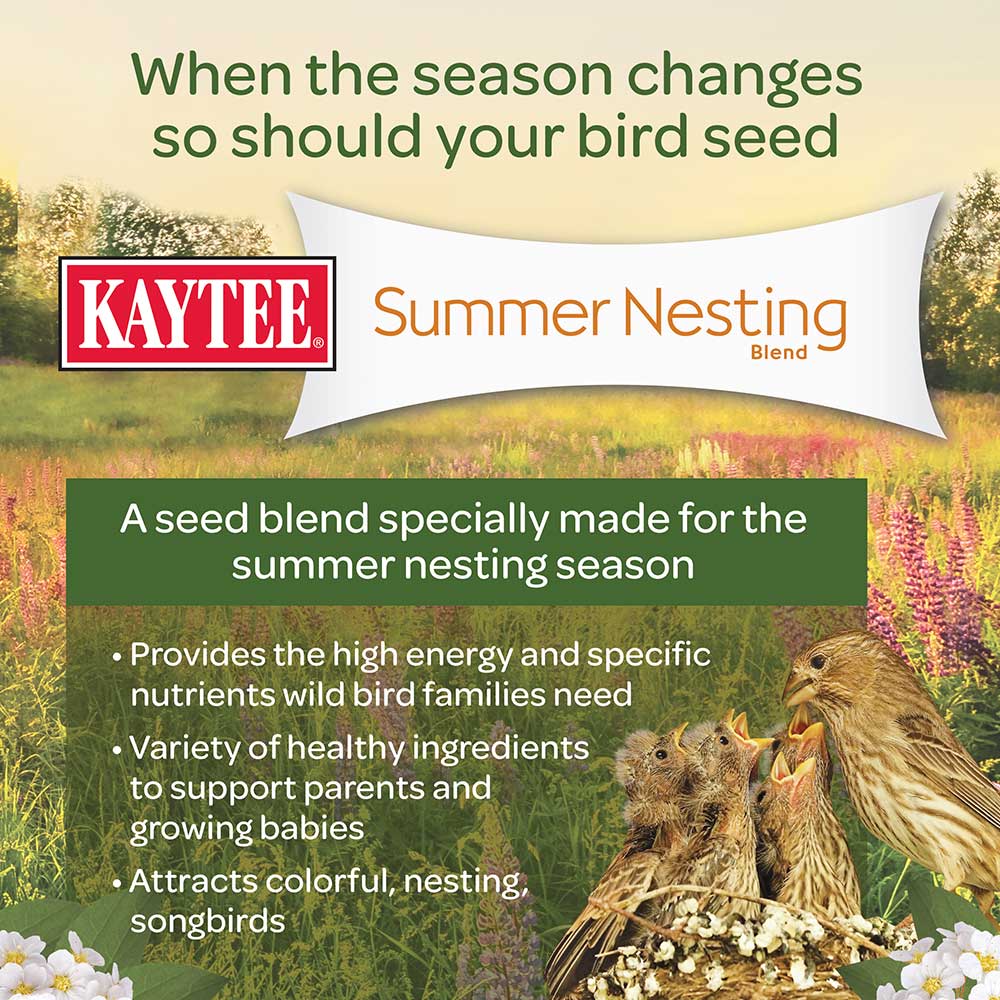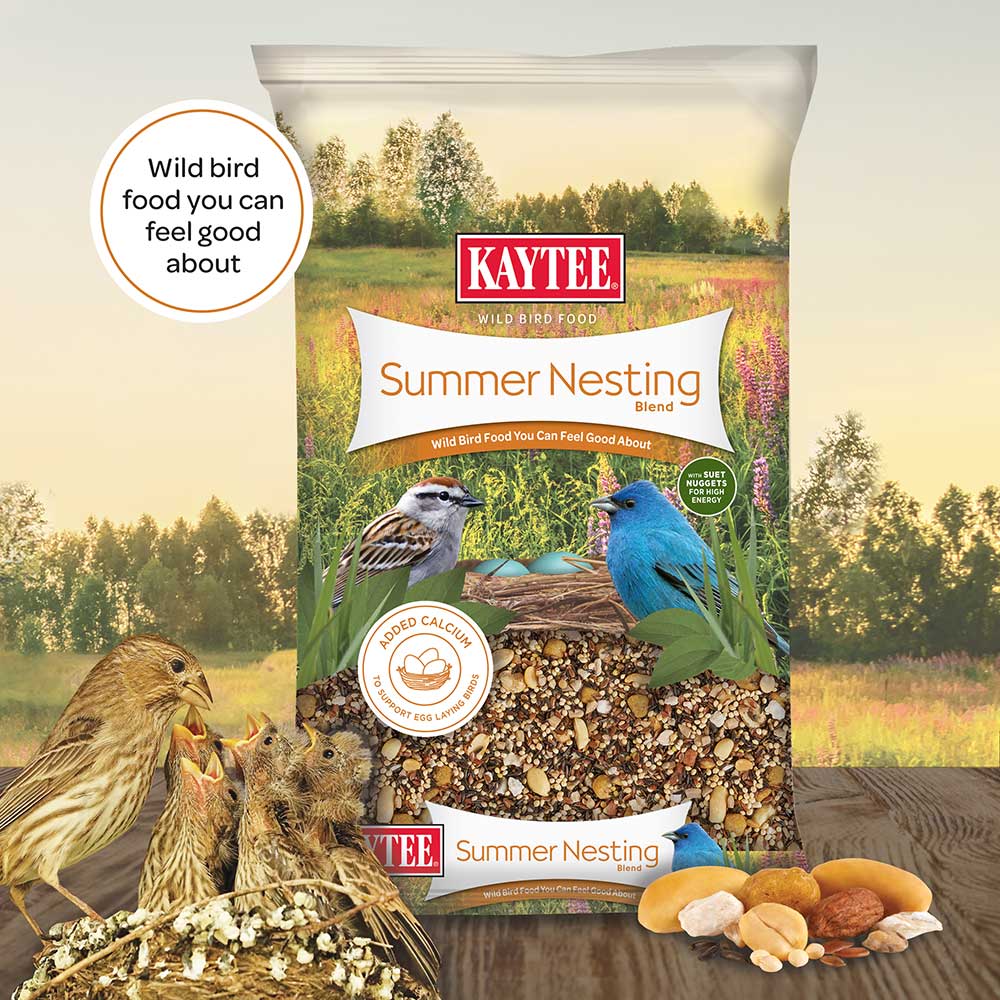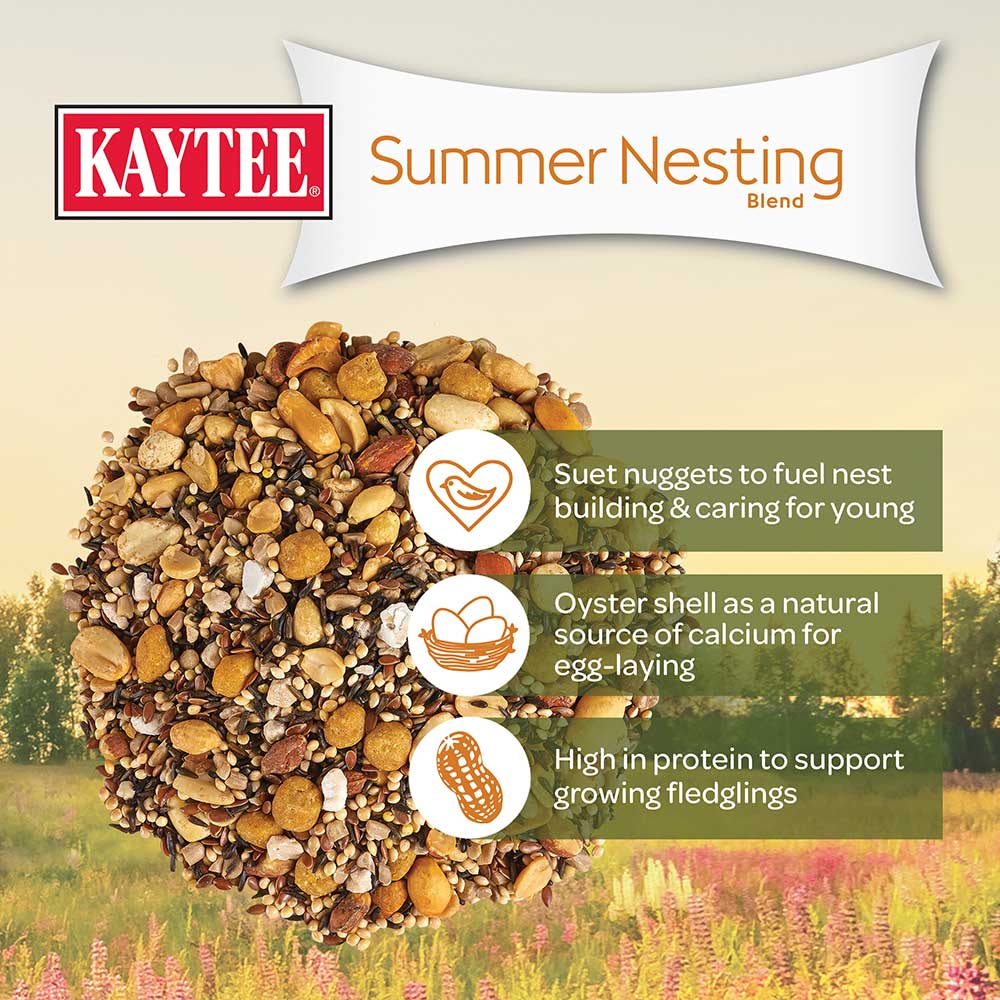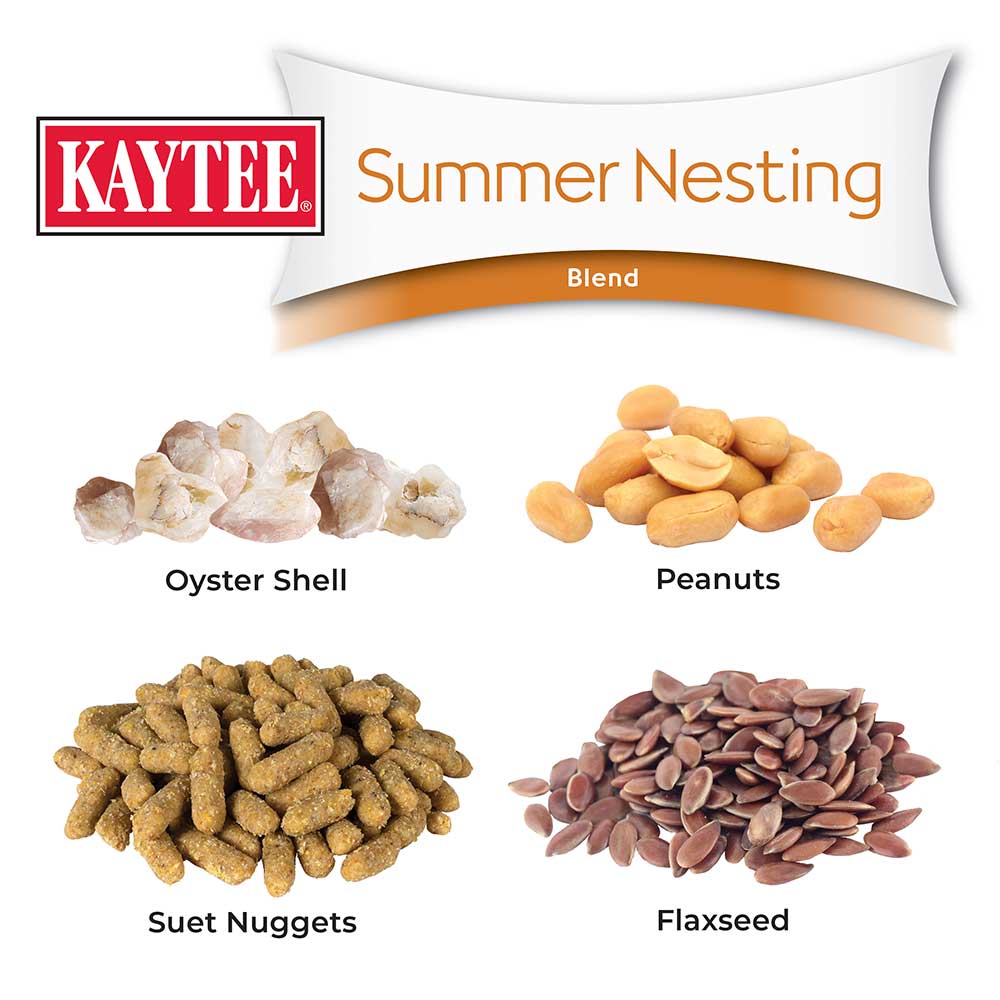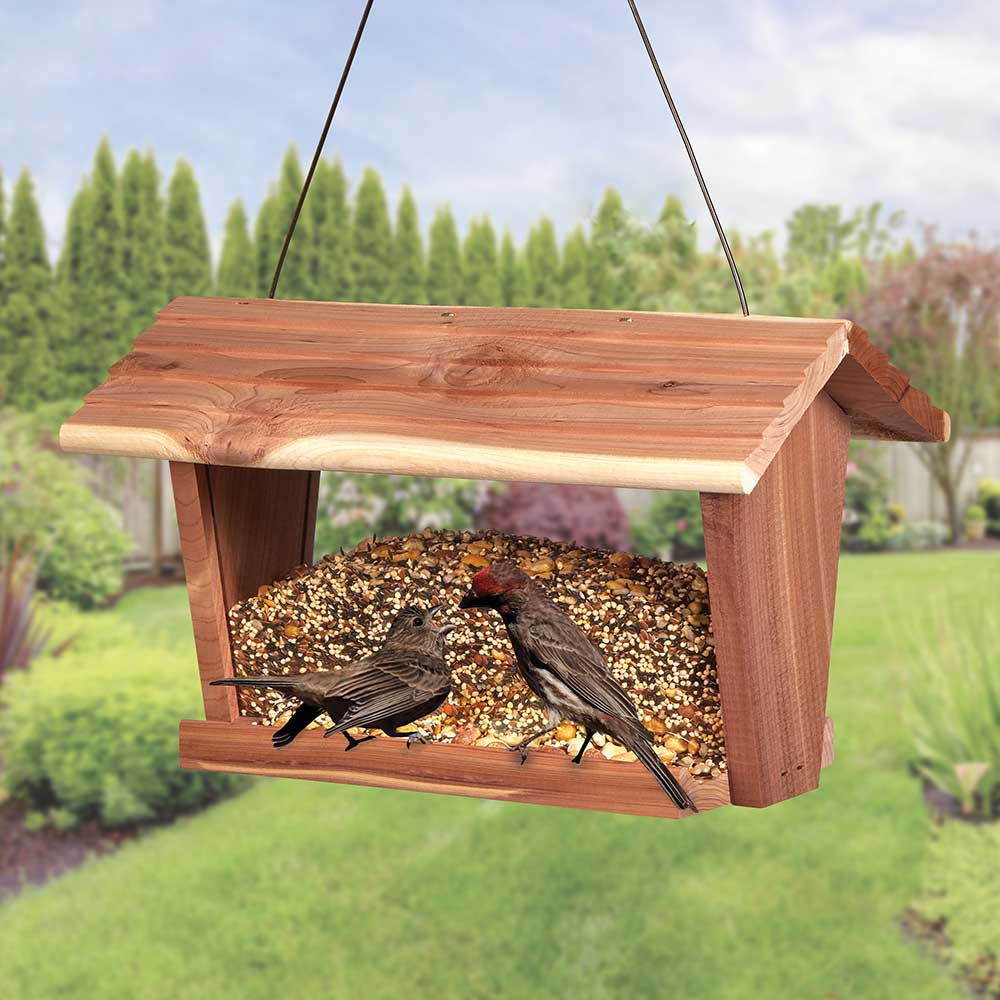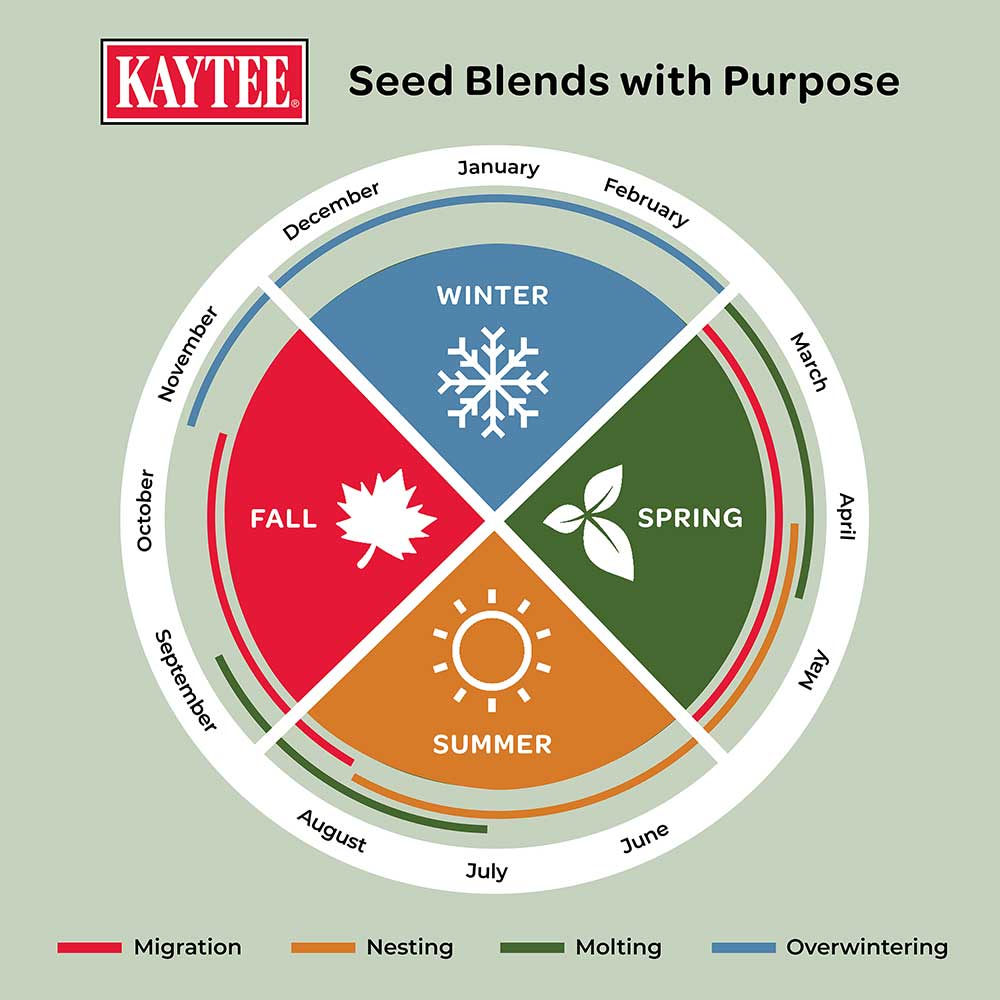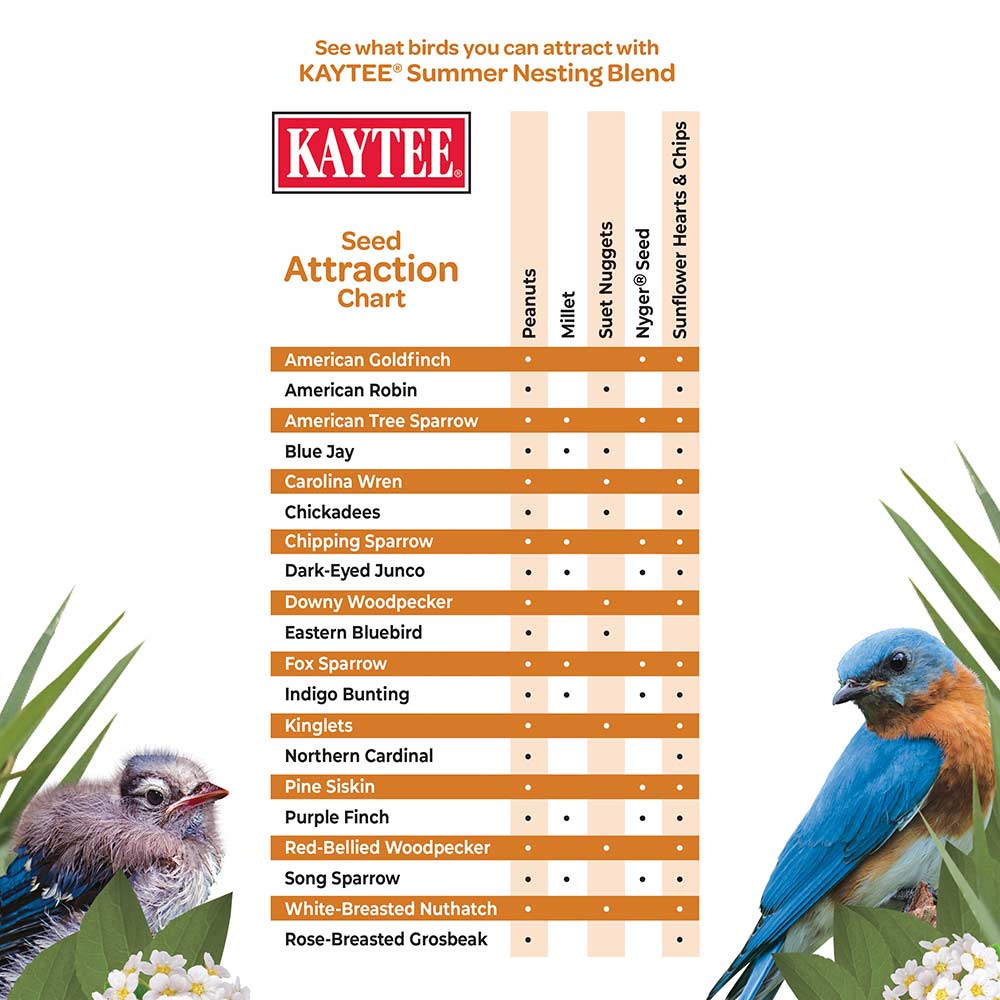 Kaytee Summer Nesting Blend
During the nesting season, birds are laying eggs and caring for their young. They need specific nutrients, provided by a wide variety of ingredients, to help provide the best care. We've added calcium to support mothers as they lay their eggs. We've also added high energy suet nuggets to provide the fast and easy energy that birds need to care for a growing family.
Weight
Nourishes wild bird families.
Made with high energy ingredients like suet nuggets and peanuts.
Contains oyster shells, a natural source of calcium needed for strong eggs.
Supports the healthy development of growing young birds.
Includes flaxseeds for omega-3s and fiber.
Keep feeders filled with fresh food. Discard old food before refilling and clean feeders regularly to minimize mold and bacteria. This product is only intended for feeding wild birds.
Crude Protein (min.) 16.5%
Crude Fat (min.) 29.0%
Crude Fiber (max.) 7.0%
Moisture (max.) 10.0%
Calcium (min.) 2.5%
Millet, Peanuts, Niger Seed (Guizotia abyssinica), Hulled Sunflower Seed, Flax Seed, Oyster Shell Flour, Rendered Beef Suet, Oat Groats, Soybean Oil, Ground Corn, Ground Peanuts.
Reseal package and store in a cool dry place, preferably in a sealed container. This will protect against insect infestation that can naturally occur with any whole grain seed product.
Dimensions
3" x 10.25" x 17.25"
Weight
8 pounds