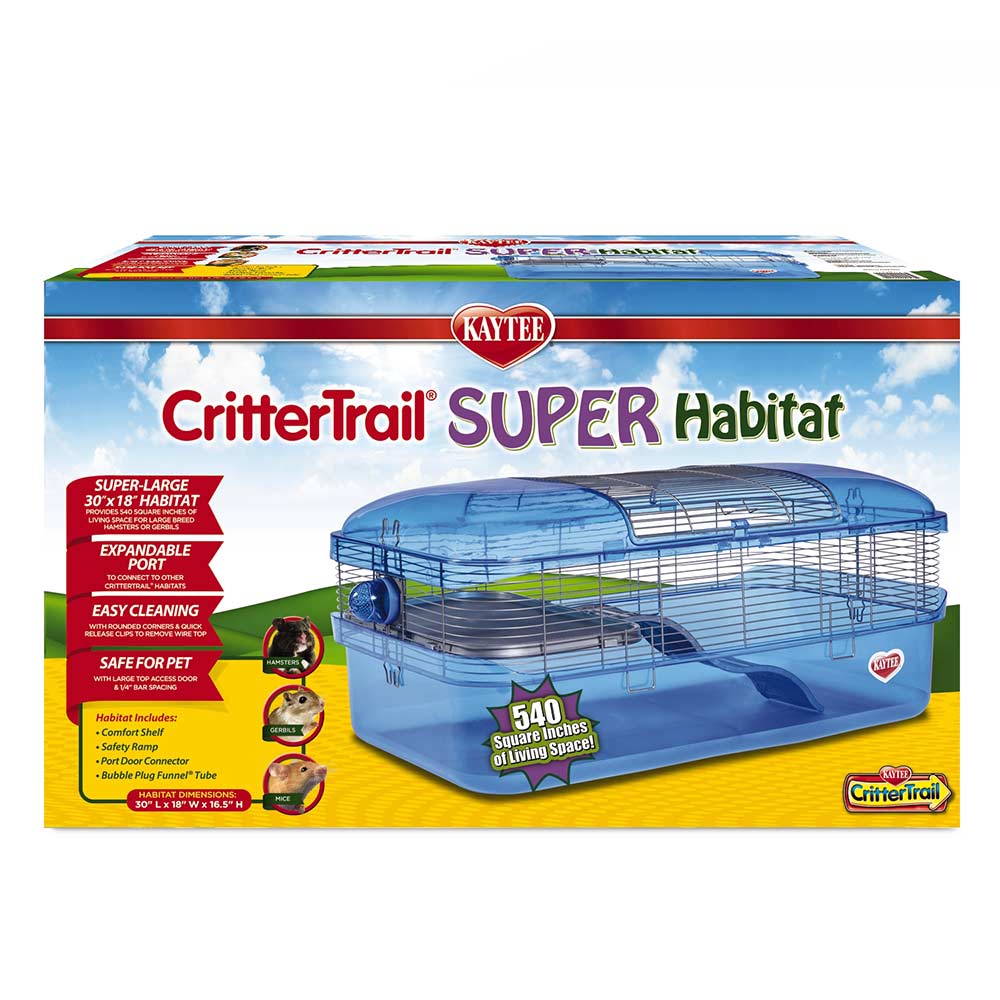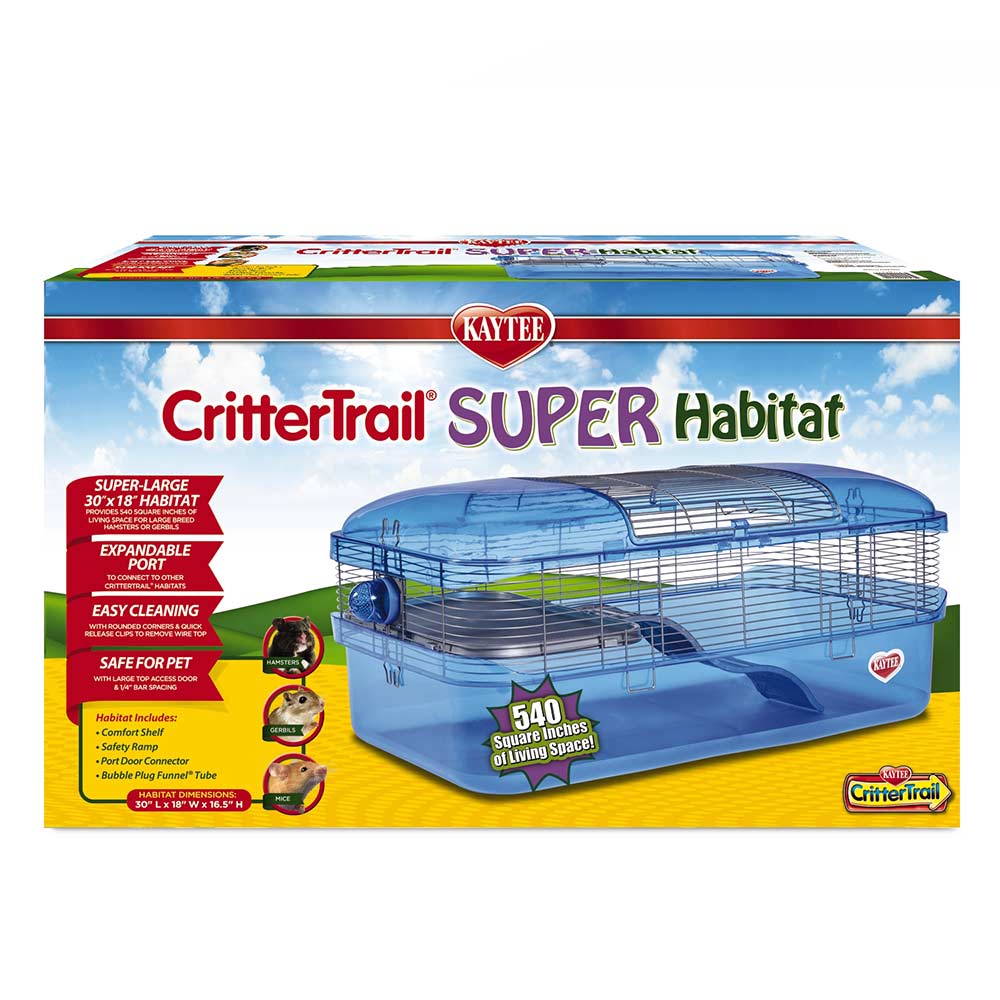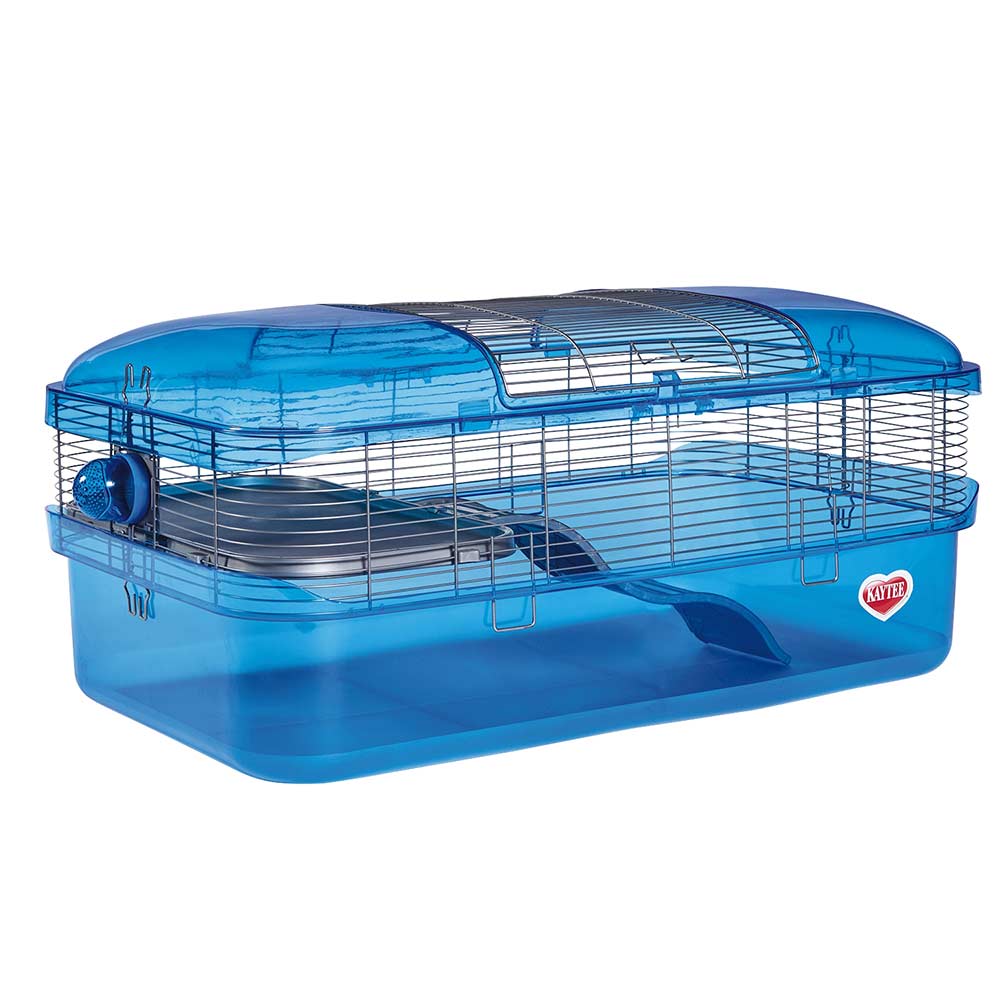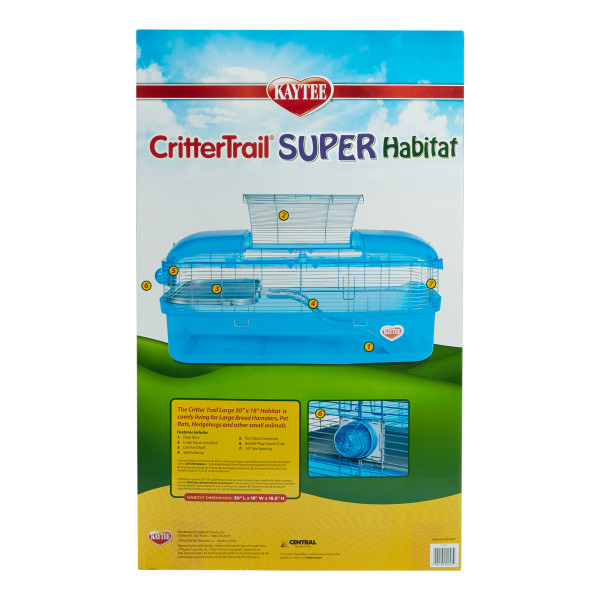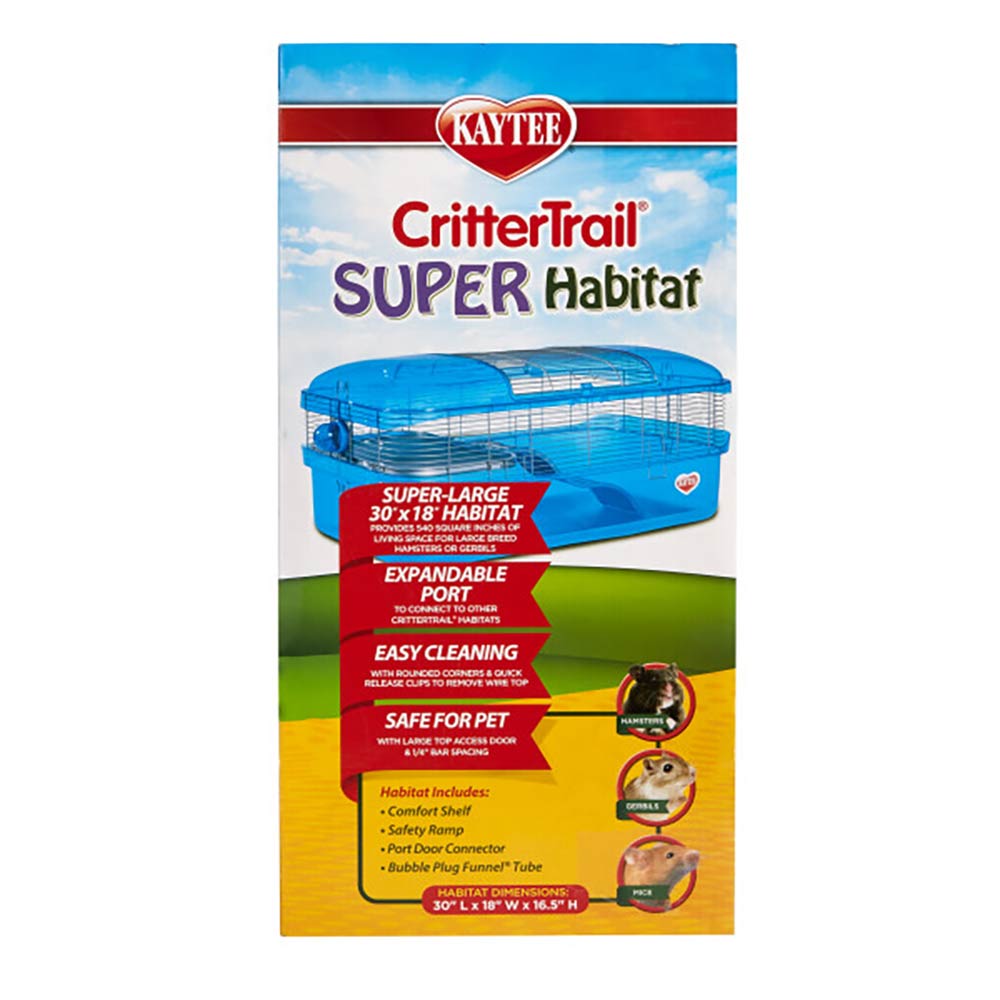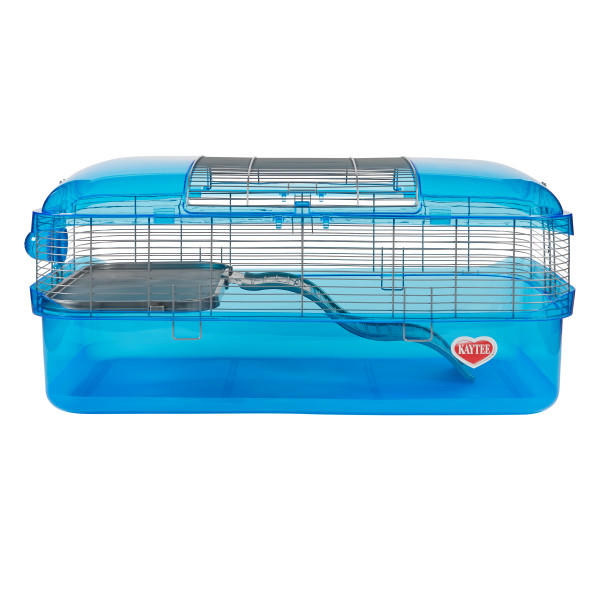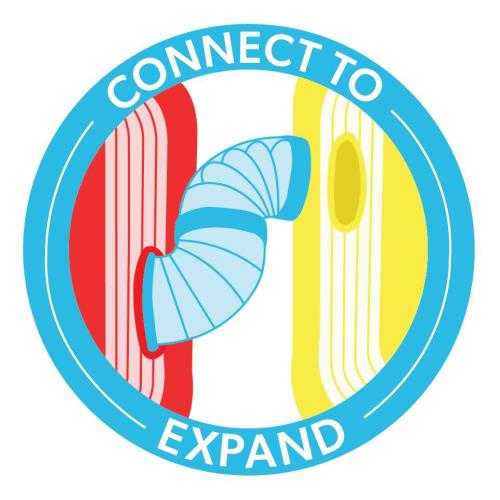 Kaytee CritterTrail SUPER Habitat
The CritterTrail SUPER Habitat boosts 540 square inches of living space for large breed hamsters or gerbils. Featuring a second level of living space made by a Comfort Shelf and safety ramp and a Port Door to connect to other CritterTrail habitats or accessories. The large top access door allows use both hands when entering the habitat for safe removal of pets. Great design allows for easy cleaning with the rounded corners and quick release clips to remove the wire top.
540 Square Inches of Living Space
Expandable ports to create new configurations with CritterTrail Fun-nel Tube accessories
Includes: Shelf, Ramp, Bubble Plug and Port Door Connector

For large breed hamsters, gerbils or other small animals

Bar Spacing: .29"
Dimensions
30" x 18" x 16.5"
Weight
12 pounds