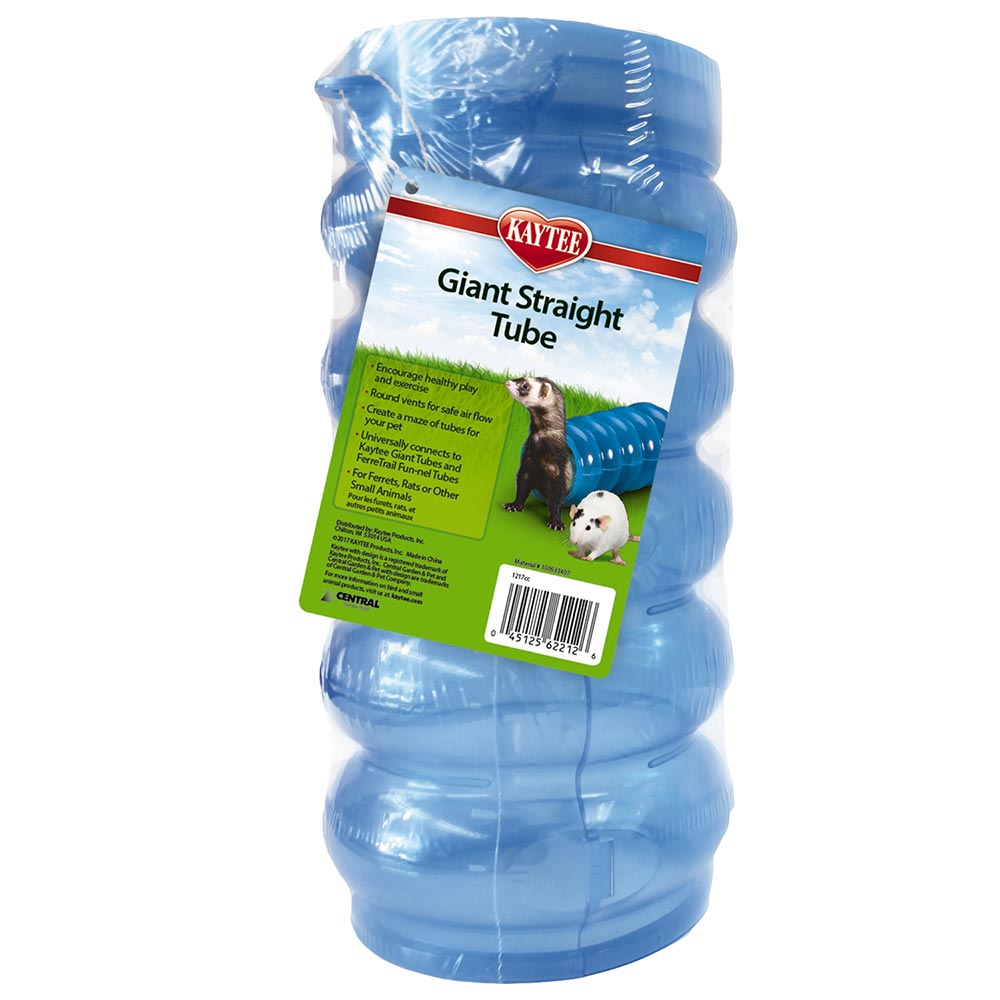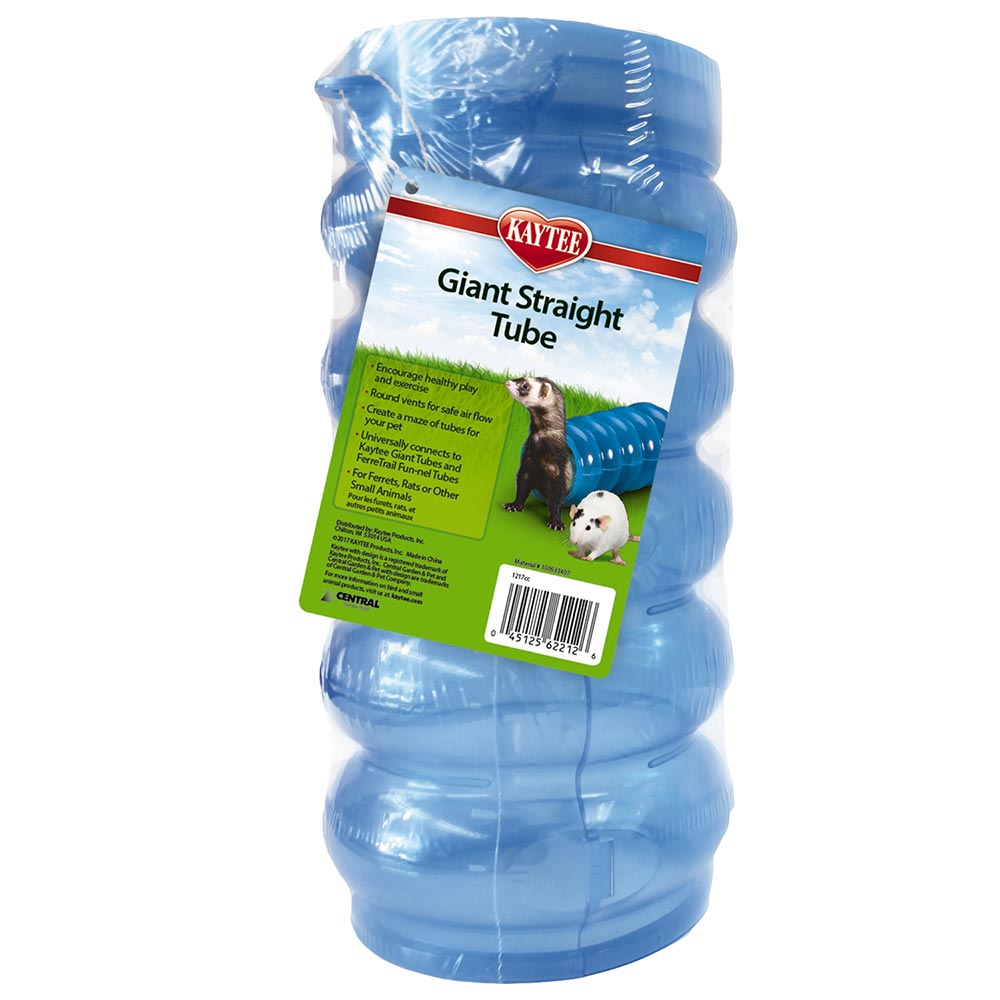 Kaytee Giant Tube
Giant Tubes encourage healthy play and exercise for ferrets, pet rats or other small animal pets. Universally connects to Kaytee Giant Tubes and FerreTrail Fun-nel Tubes and accessories to create uniquely made designs.


Type
Available is three designs; elbow, tee and straight
Designed with round vents for safe air flow as pets play
Fun-nel diameter is 4.75"
Includes: 1 Giant Straight Tube and 1 Giant Ring
For ferrets, guinea pigs, pet rats, chinchillas or other small animals

Dimensions
10.2" x 5.3" x 4.3"
Weight
.45 pounds