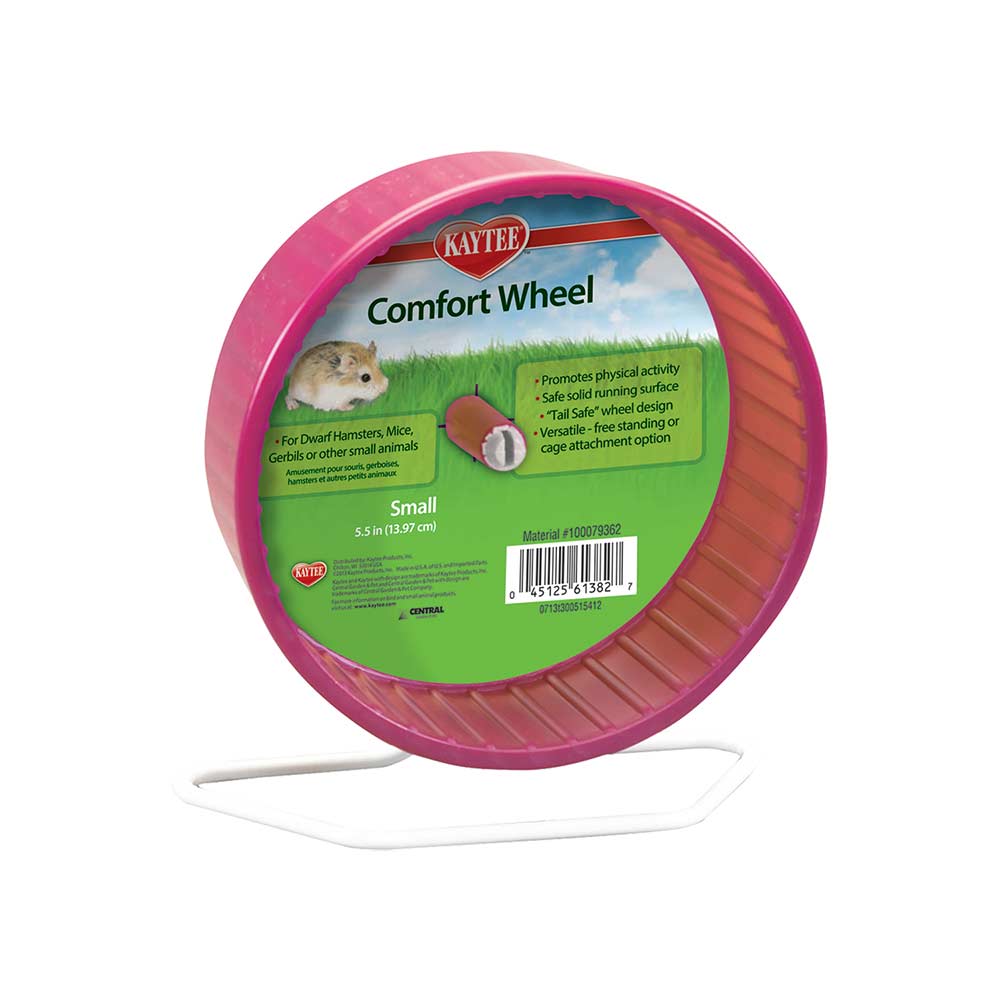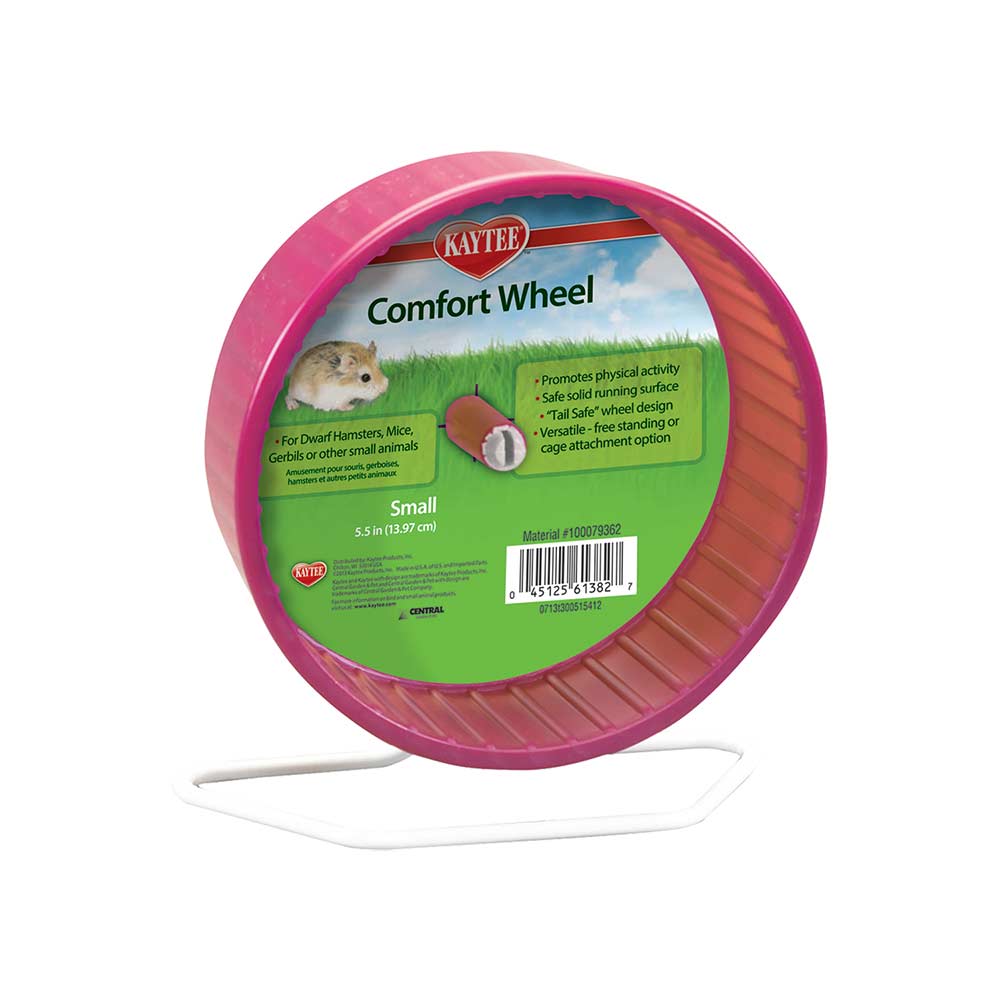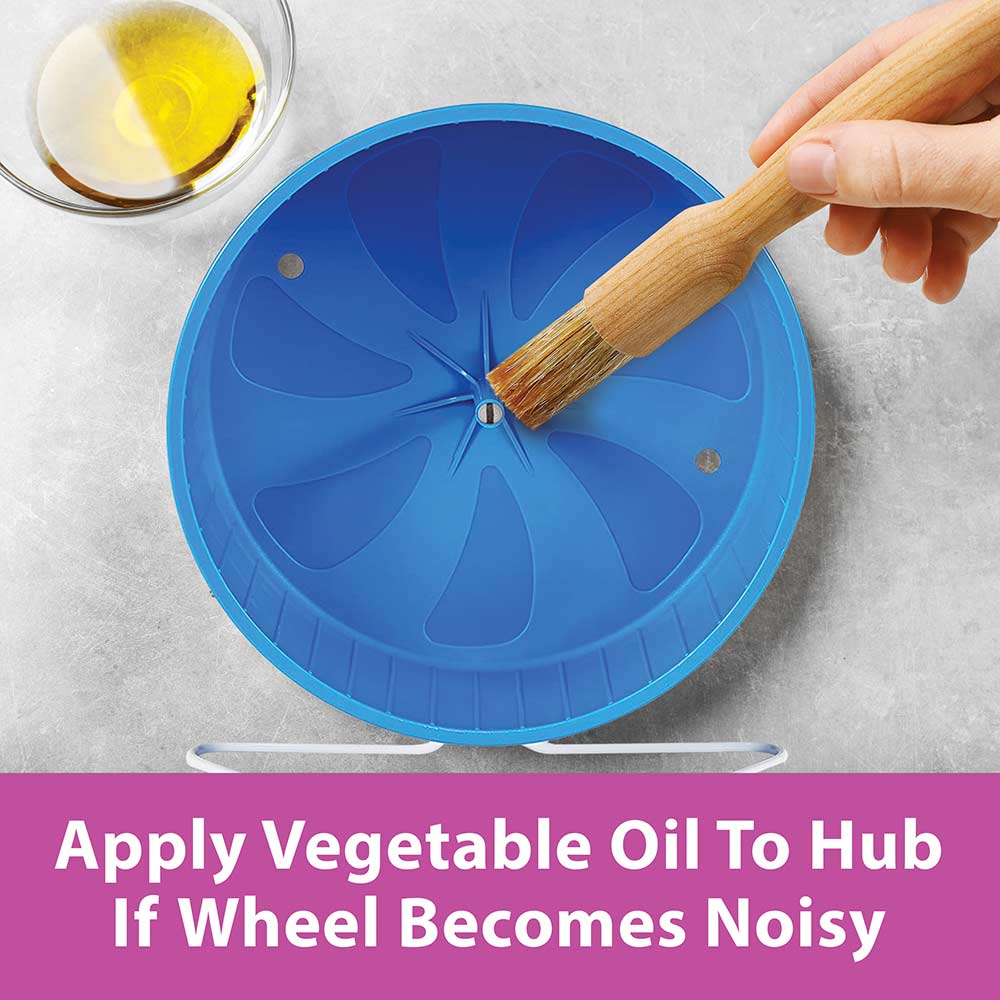 Kaytee Comfort Exercise Wheel
The Kaytee Comfort Wheel features a safe, solid running surface, quiet operation and a "tail-safe" design, allowing pets easy entrance and exit. Every Comfort Wheel comes with a heavy duty wire stand and a 2-way attachment clip, so the wheel can be used either free-standing or clipped to a wire cage. Available in sizes small, large or giant.
Size
Can be free standing or attach directly to any wire cage
Encourages healthy exercise
5.5" diameter
For mice and dwarf hamsters
TIP: To keep your Comfort Wheel running quiet, place a few drops of vegetable oil on the wheel hub where the wheel spins
Dimensions
3.75" x 5.5" x 6.25"
Weight
0.3 pounds