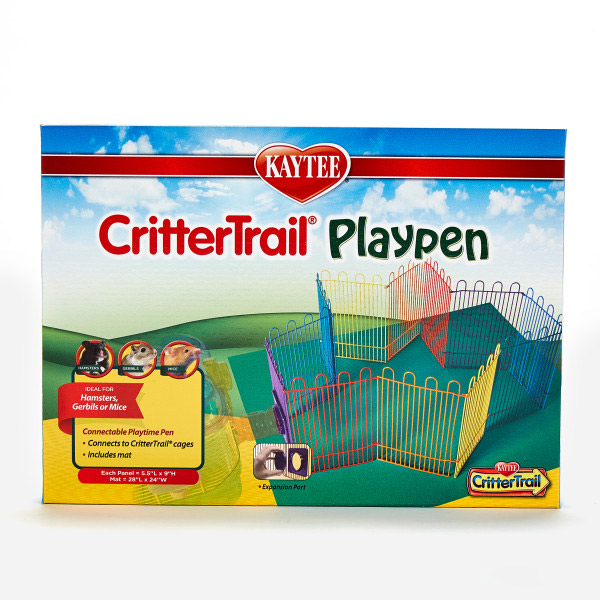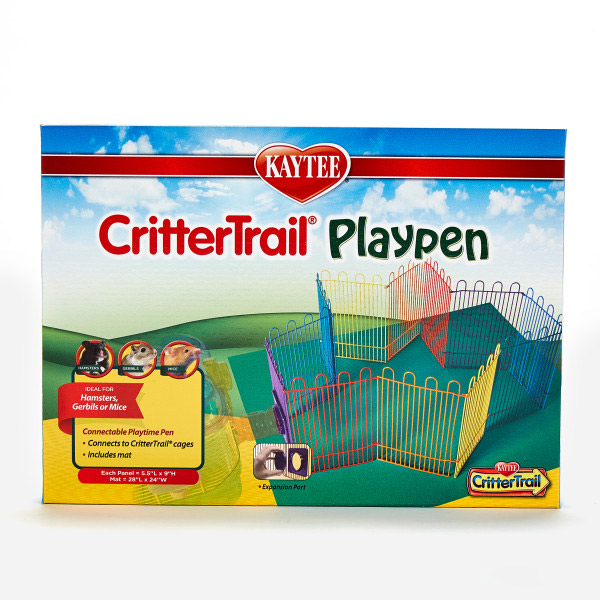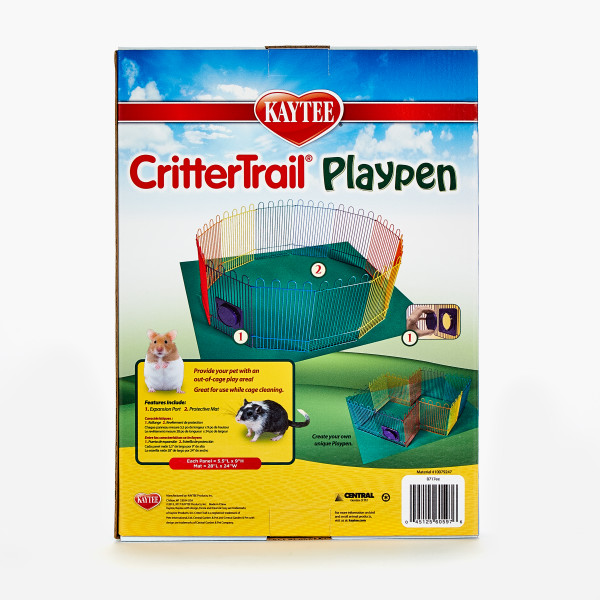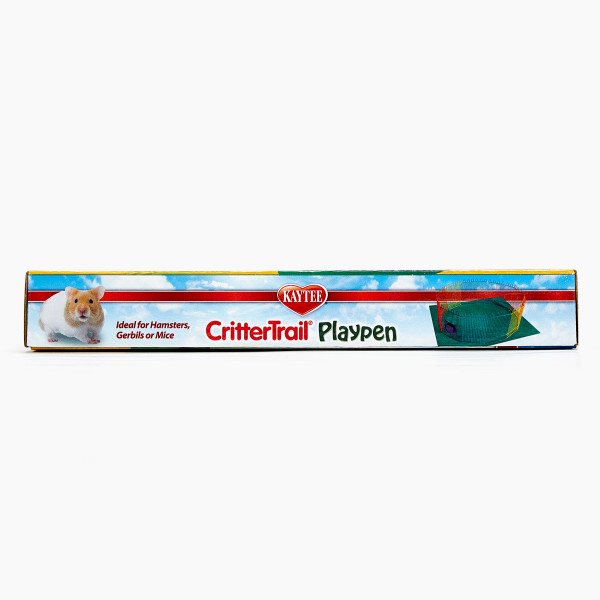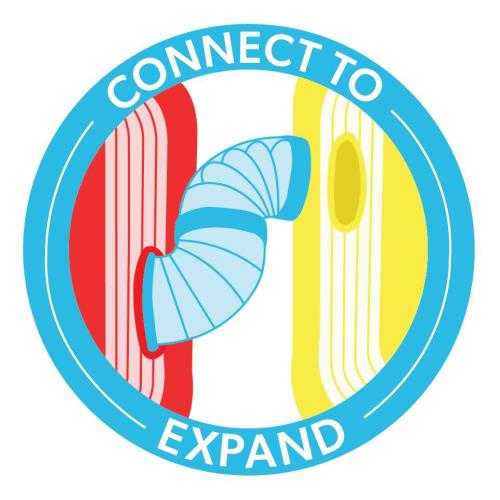 Kaytee Crittertrail Playpen With Mat
Ideal play area for all hamsters and gerbils. CritterTrail playpen features 12 colorful wire panels. Includes protective mat. Use optional passageway connector to attach to any CritterTrail home using fun-nel accessories.
Includes a large 24-inch wide and 28-inch long protective mat to guard against messes
Comes with 12 connectable brightly colored 5.5"" Long and 9"" High wire panels
Includes optional passageway Connector and secure locking cap for Connecting to any crittertrail cage
Quickly and easily breaks down for compact storage and travel
For hamster, gerbil or mouse
Dimensions
9.37" x 12.37" x 1.62"
Weight
3.05 pounds