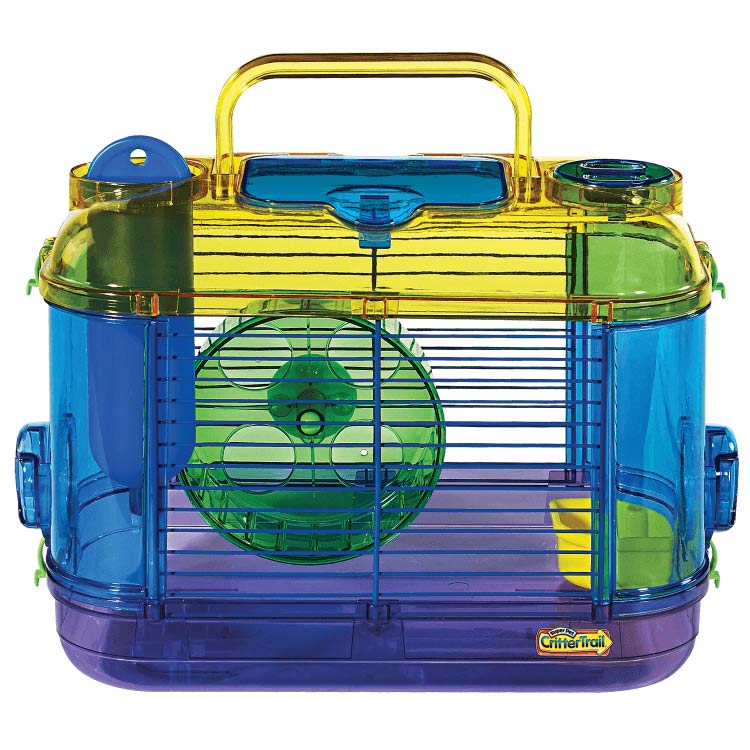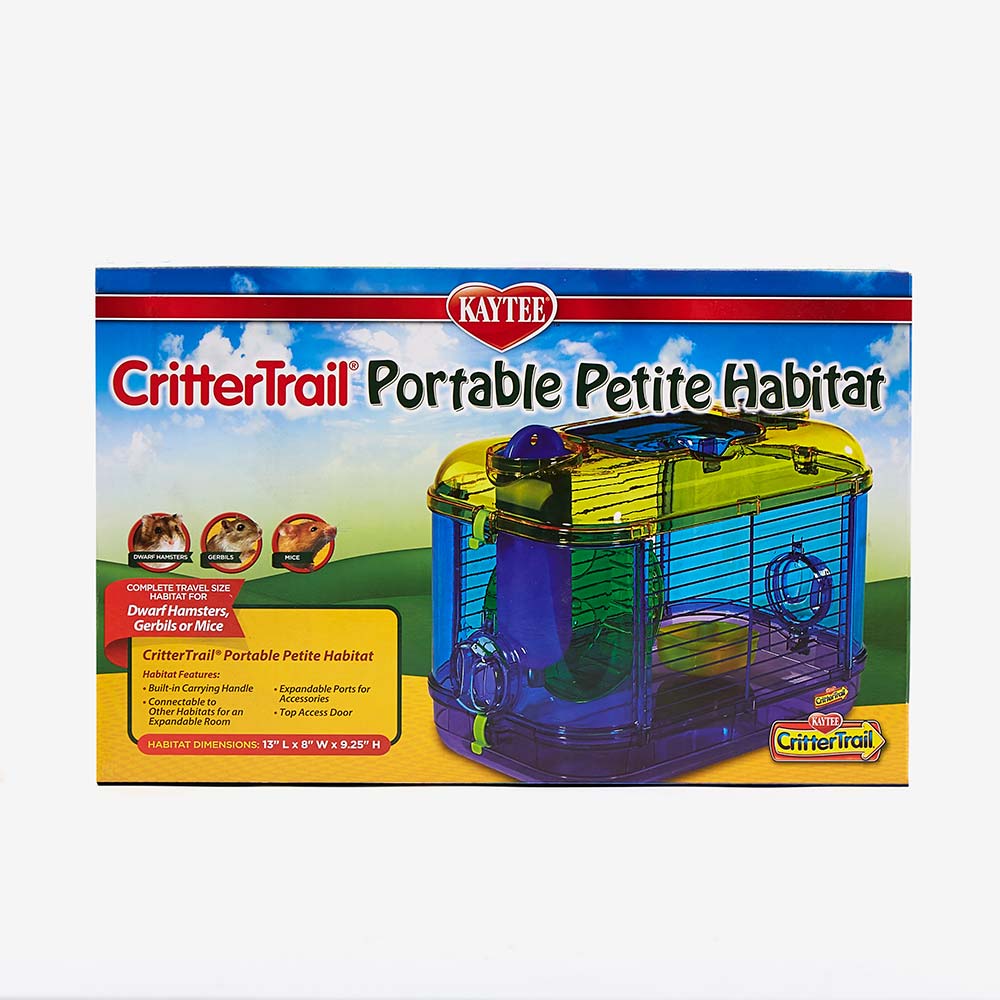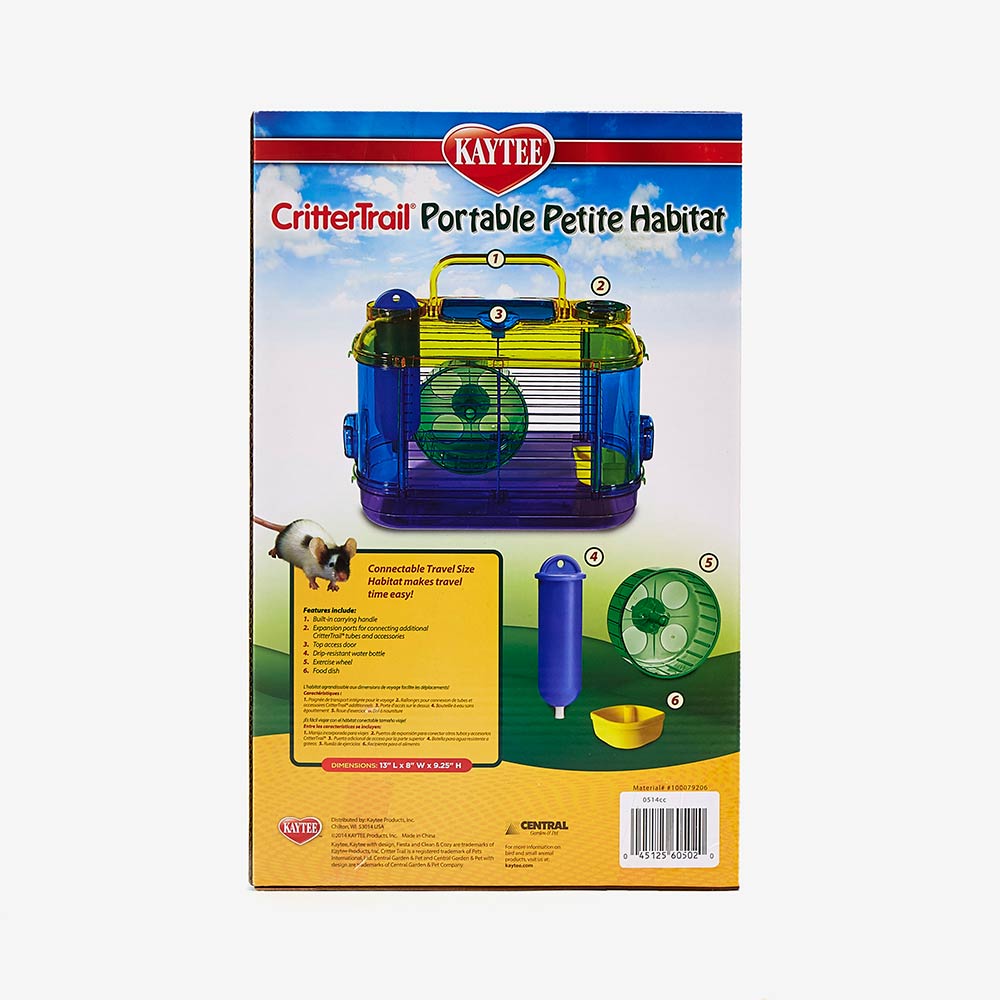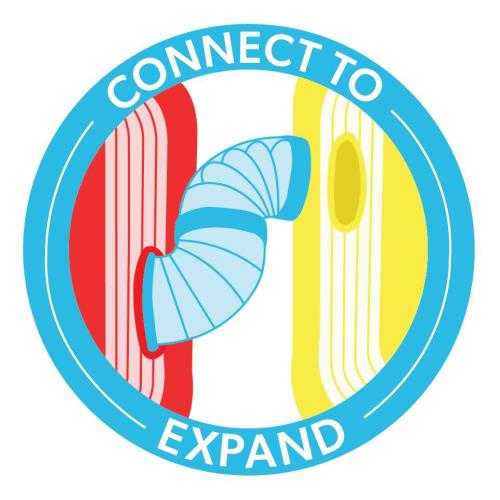 Kaytee Crittertrail Portable Petite Habitat
Portable habitat perfect for all hamsters, gerbils and mice. Carrying handle makes travel easy. Attach to other CritterTrail habitats to create more room for your pet to explore. Provides safe and secure environment for tiny pets. Easy to clean design. Includes exercise wheel, water bottle and food dish.
Habitat is portable and comes with carrying handle
Includes exercise wheel, food dish, and water bottle
CritterTrail Habitats are completely compatible with all CritterTrail accessories
For dwarf hamsters, mice, and other small animals
Bar Spacing: .29"
Dimensions
13" x 8" x 9.5"
Weight
2.17 pounds