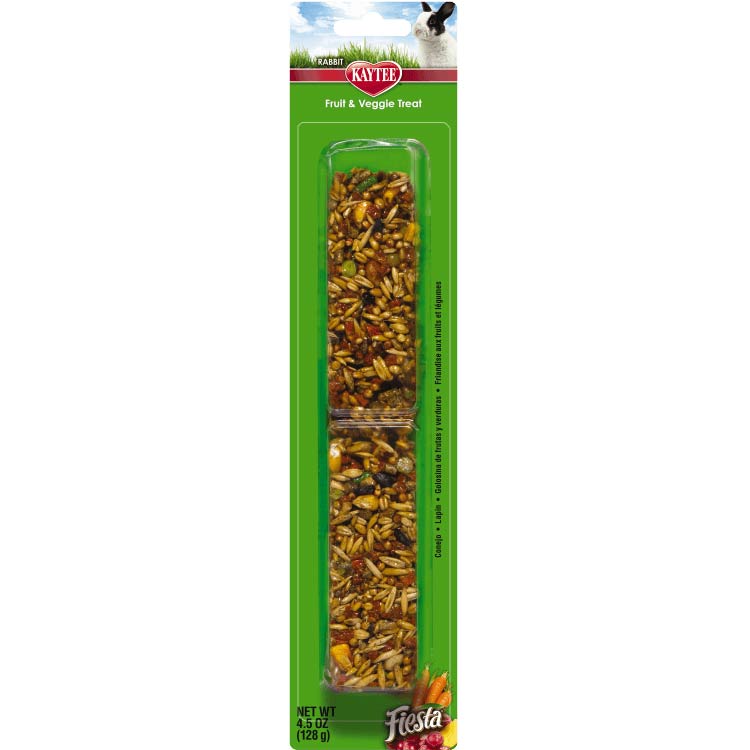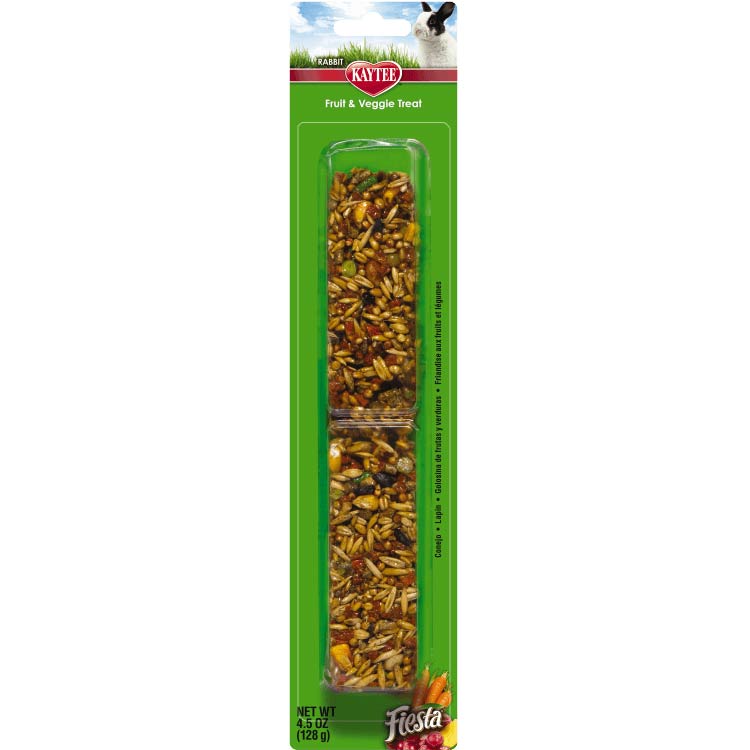 Kaytee Fiesta Fruit And Veggie Treat Stick For Rabbits
Kaytee Fiesta Treat Sticks are a fun-to-eat way to add variety and activity to your pet's diet. Fiesta treat sticks are a healthy treat made from fortified, nutritious ingredients.

Kaytee treats are a great way to bond and play with your small pet.
Weight
Tasty, Nutritious Treat
Supports dental health through natural chewing activity
Ideal for bonding and playtime
Made in USA
Dimensions
1.25" x 2.75" x 12.25"
Weight
0.281 pounds