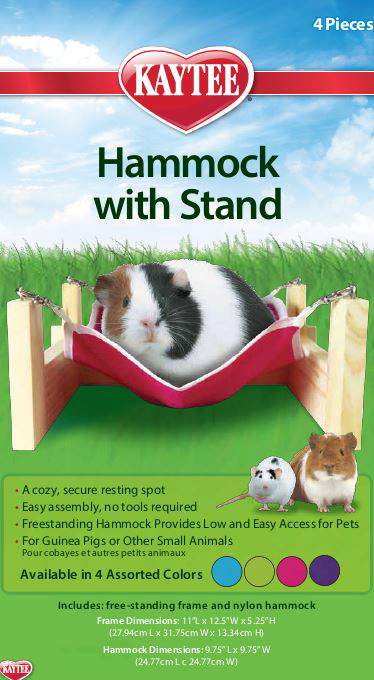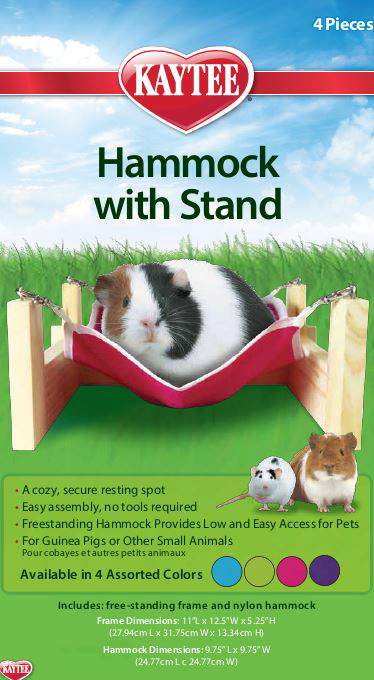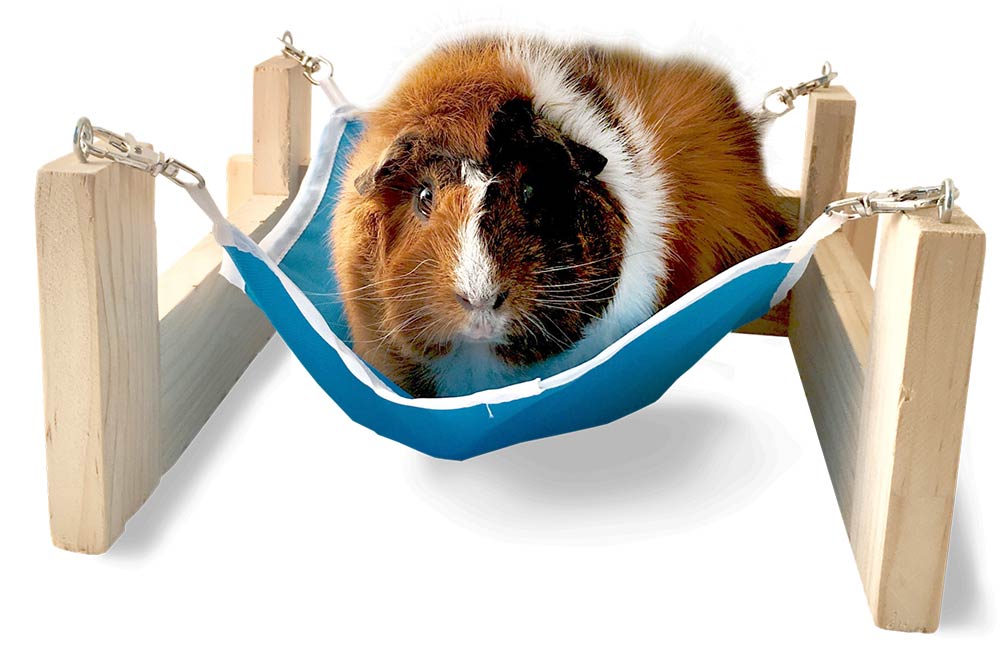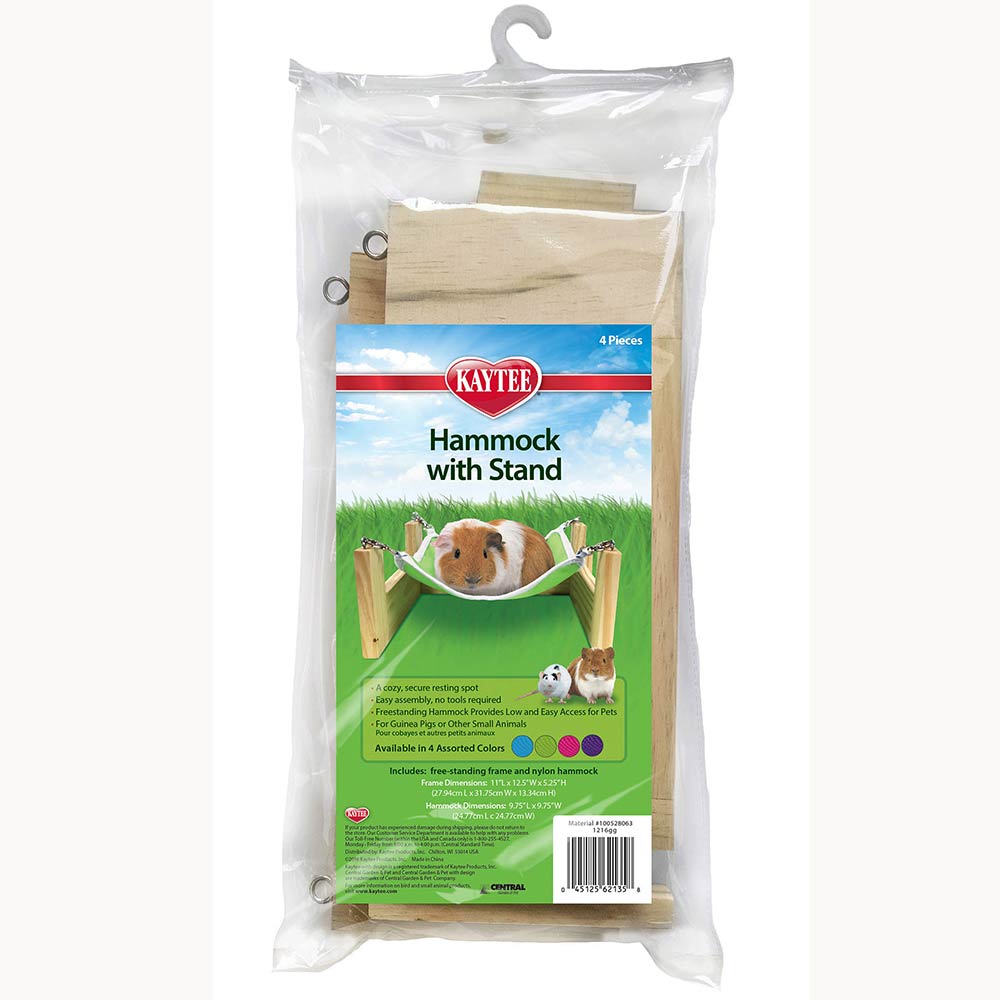 Kaytee Hammock with Stand
The Kaytee Guinea Pig Hammock with Stand provides a cozy, secure resting place for guinea pigs or other small animals. The freestanding hammock is a comfortable sleeping spot with low and easy access for pets. The set includes the wooden frame hammock holder and 1 fabric hammock in a random variety of 4 colors: Purple, Green, Blue, or Pink.
Freestanding frame and nylon hammock
Durable nylon material withstands multiple washes

Available in 4 assorted colors
Assembles easily with no tools required

For guinea pigs or other small animals
Dimensions
11" x 12.5" x 5.25"
Weight
1.3 pounds