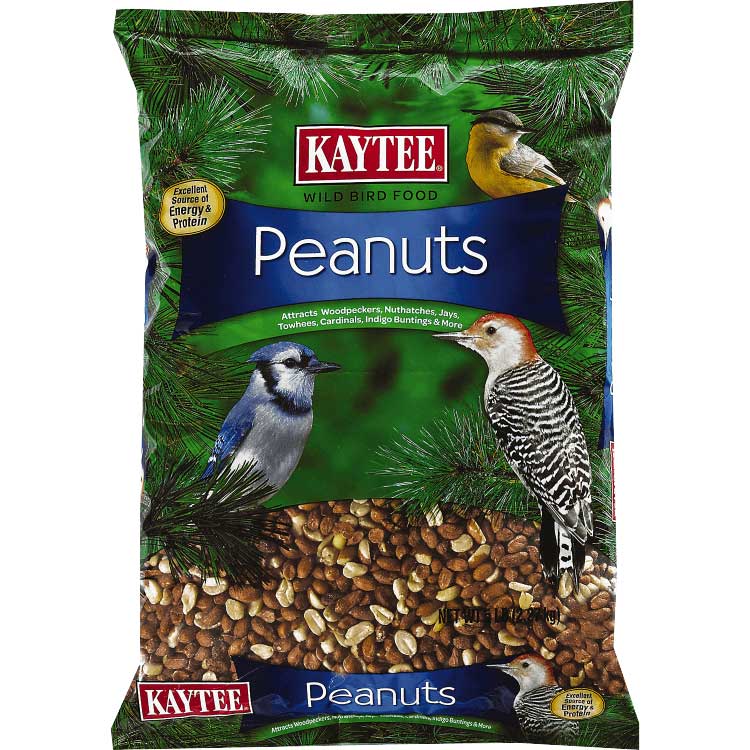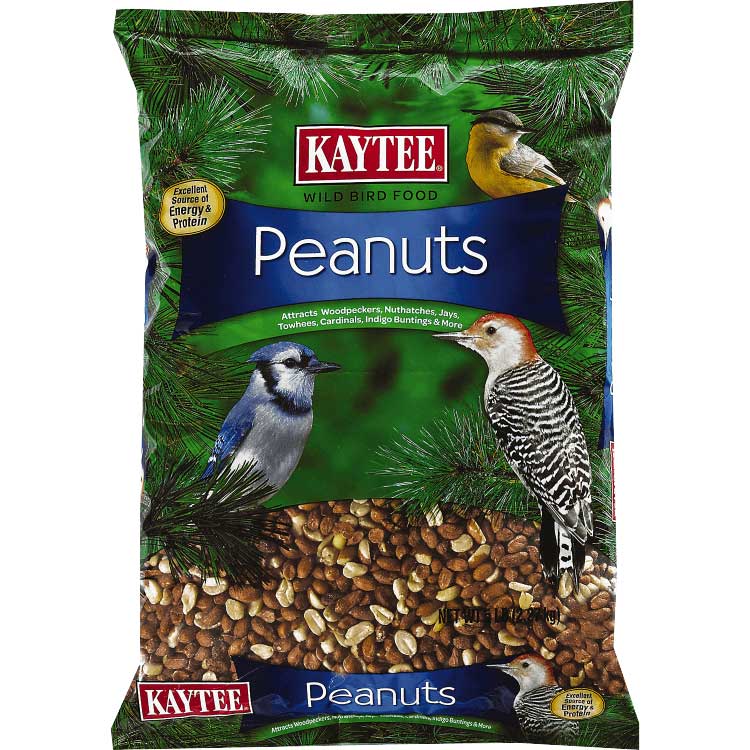 Kaytee Peanuts For Wild Birds
Kaytee Peanuts provide high levels of fat and protein, which are important to the diets of many backyard birds. Kaytee Peanuts are great for attracting woodpeckers, nuthatches, jays, towhees, cardinals, indigo buntings and more!
Weight
High fat for added energy
High protein to promote growth and good overall health
Attracts Woodpeckers, Nuthatches, Jays, Towhees, Cardinals, Indigo Buntings & More
Keep feeders filled with fresh food.
Discard old food before refilling and clean feeders regularly to minimize mold and bacteria.
This product is only intended for feeding wild birds.
Crude Protein (min.) 24.0%
Crude Fat (min.) 45.0%
Crude Fiber (max.) 8.0%
Moisture (max.) 12.0%
Dimensions
3" x 10.5" x 15.625"
Weight
5 pounds