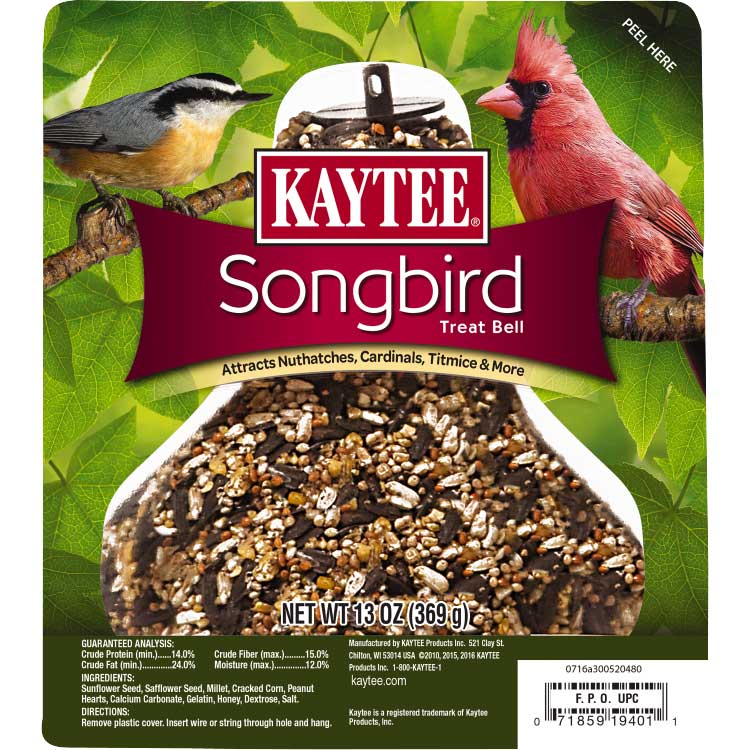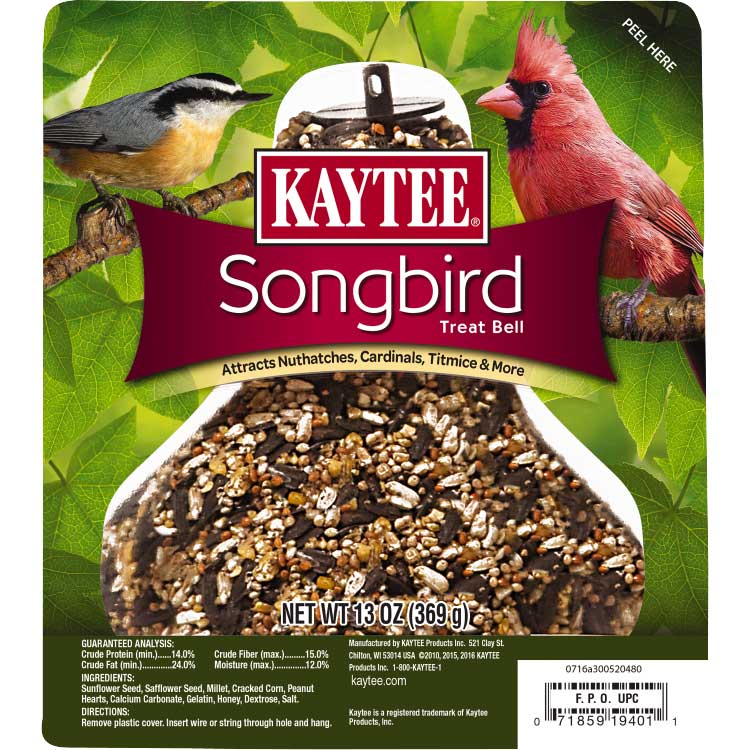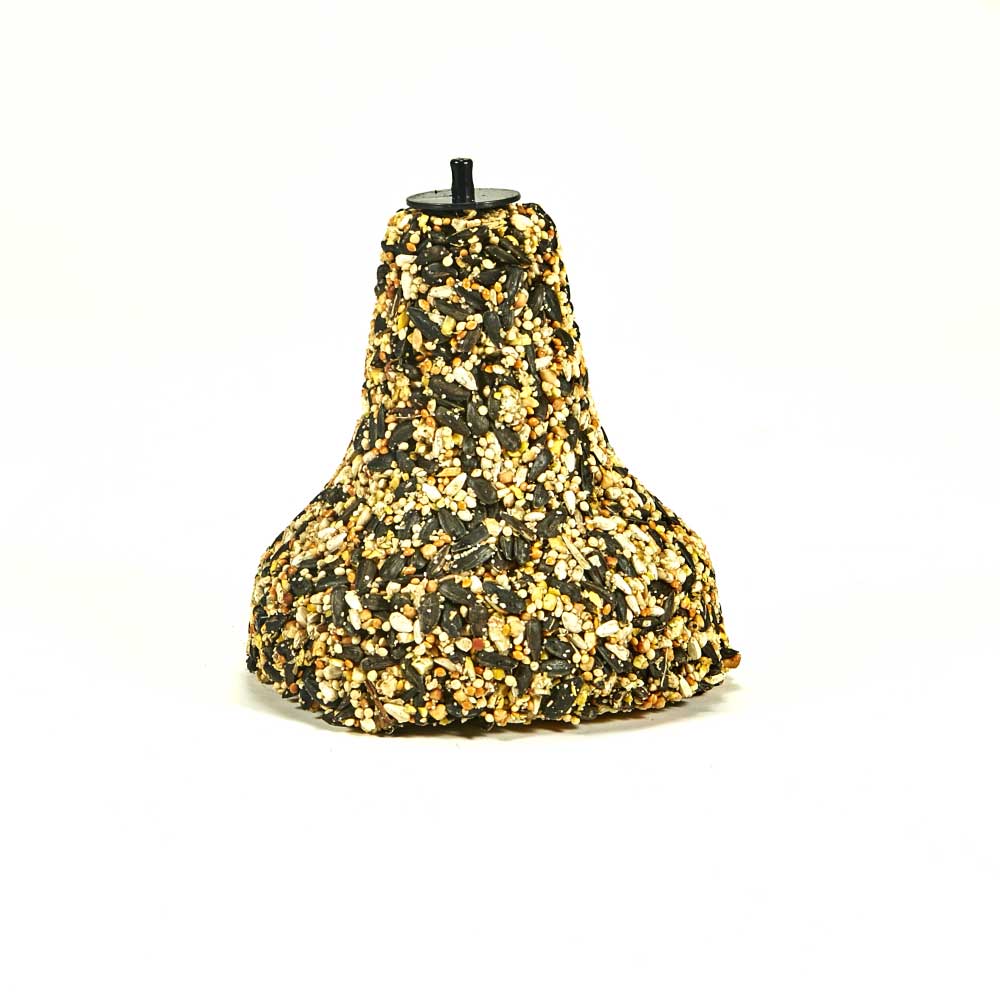 Kaytee Songbird Treat Bell
Kaytee Songbird Treat Bell is made with only the finest ingredients to attract a variety of beautiful songbirds to your yard. Treat bells are convenient and ready-to-hang, making them a breeze for feeding wild birds.
Weight
Convenient, ready-to-hang, instant feeders
Made with only the finest ingredients
Package specially designed to be sealed air tight to preserve freshness
Lasts longer than loose seed
Dimensions
6" x 5.75" x 6.5"
Weight
0.813 pounds