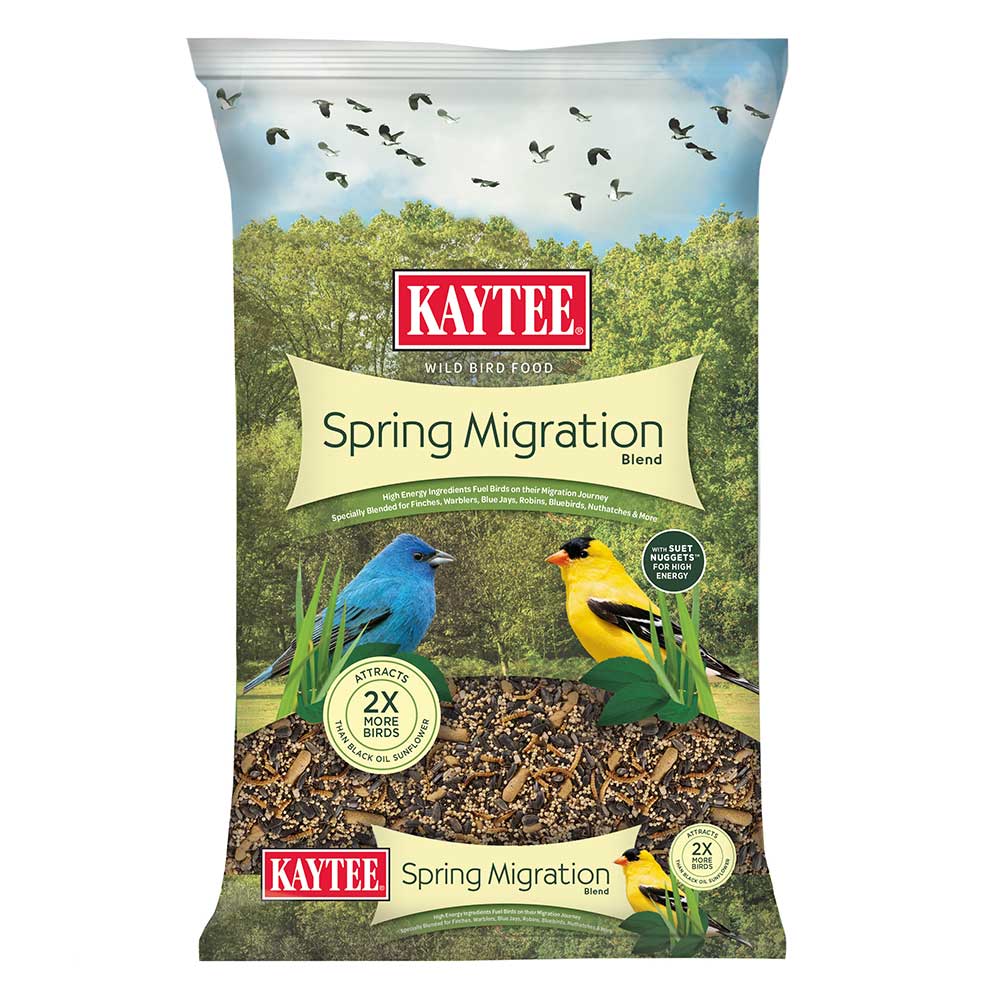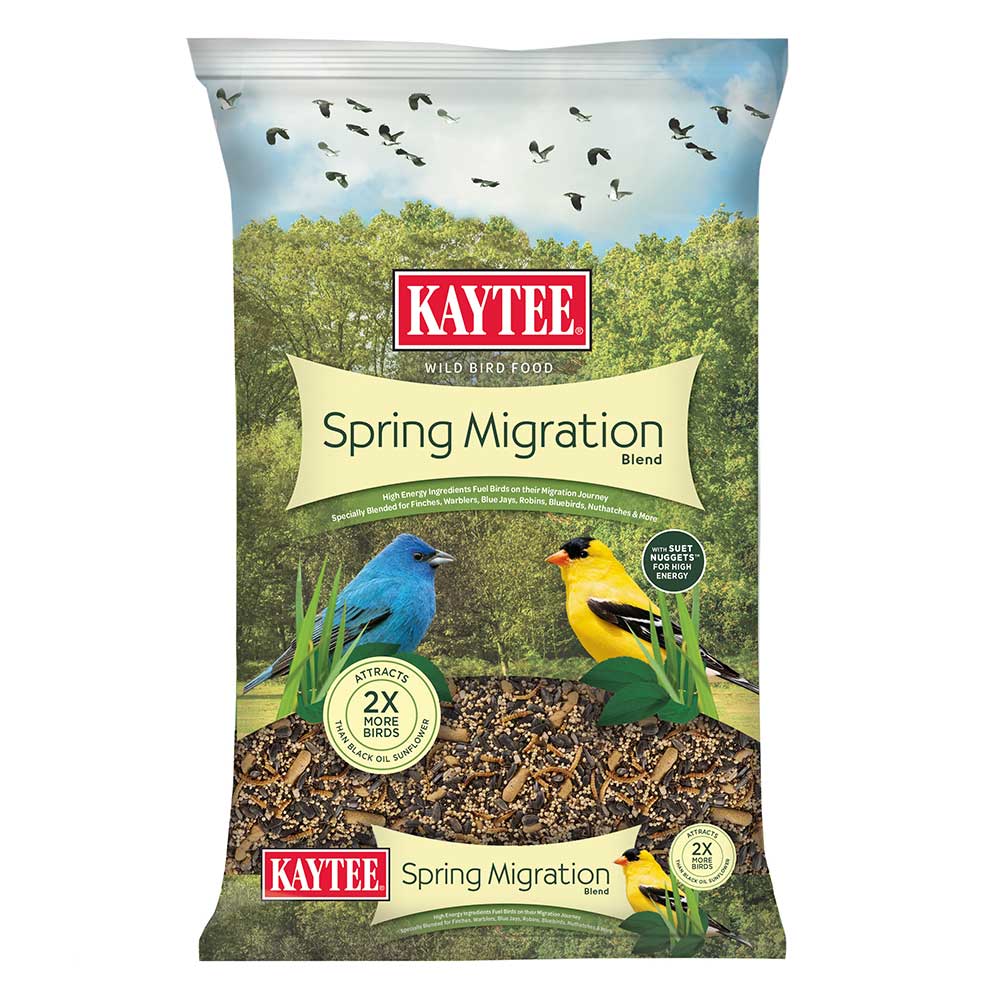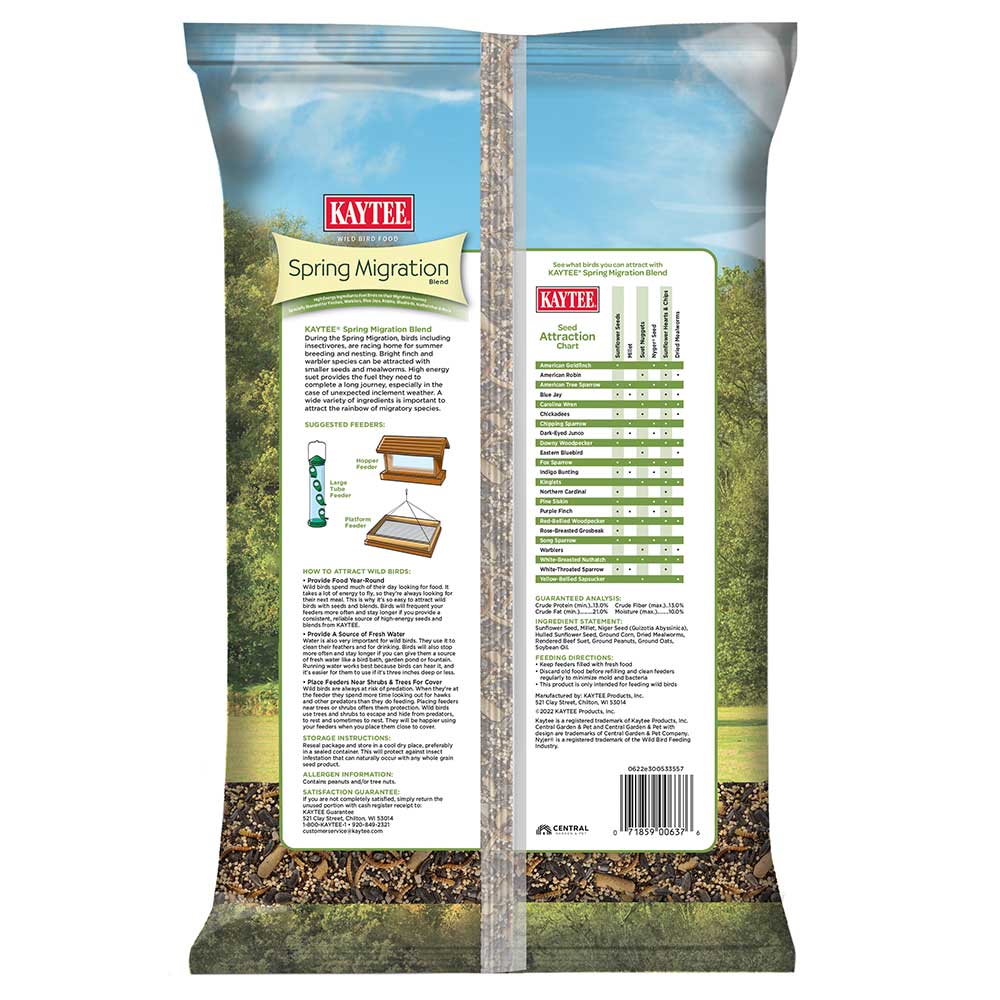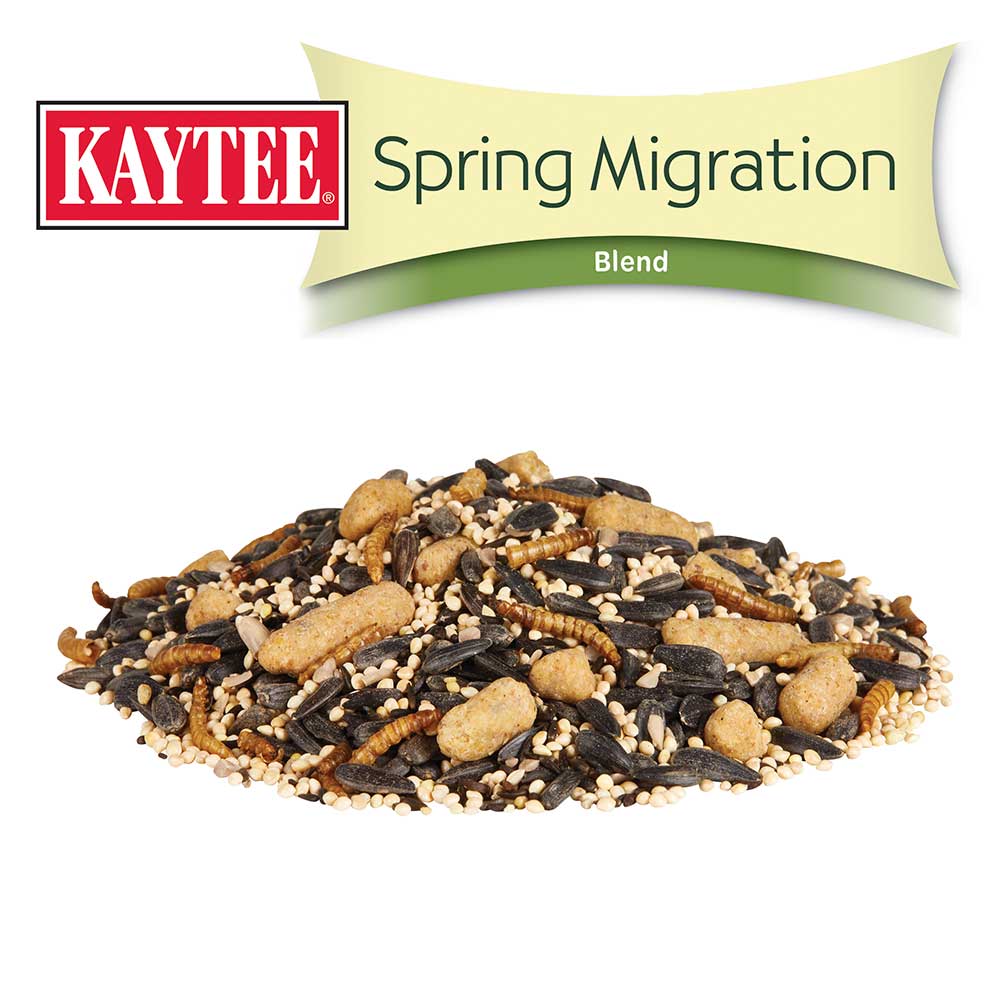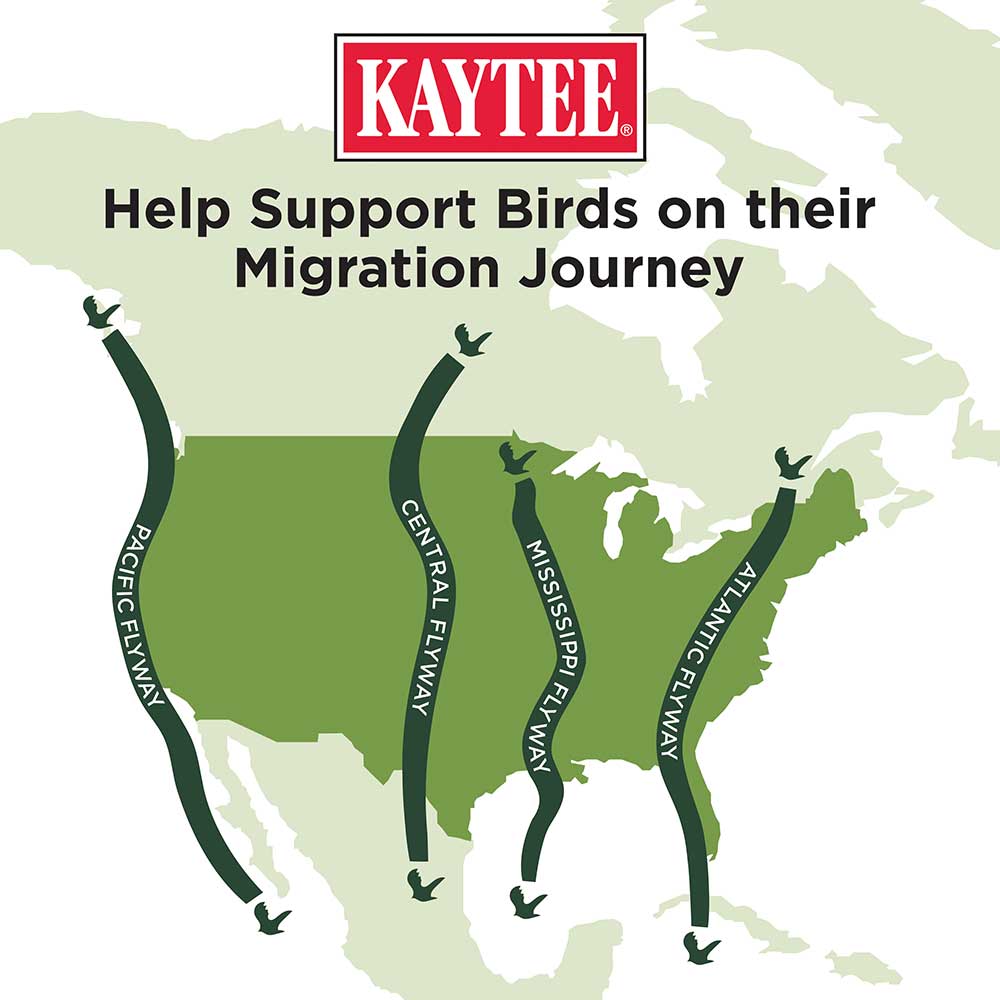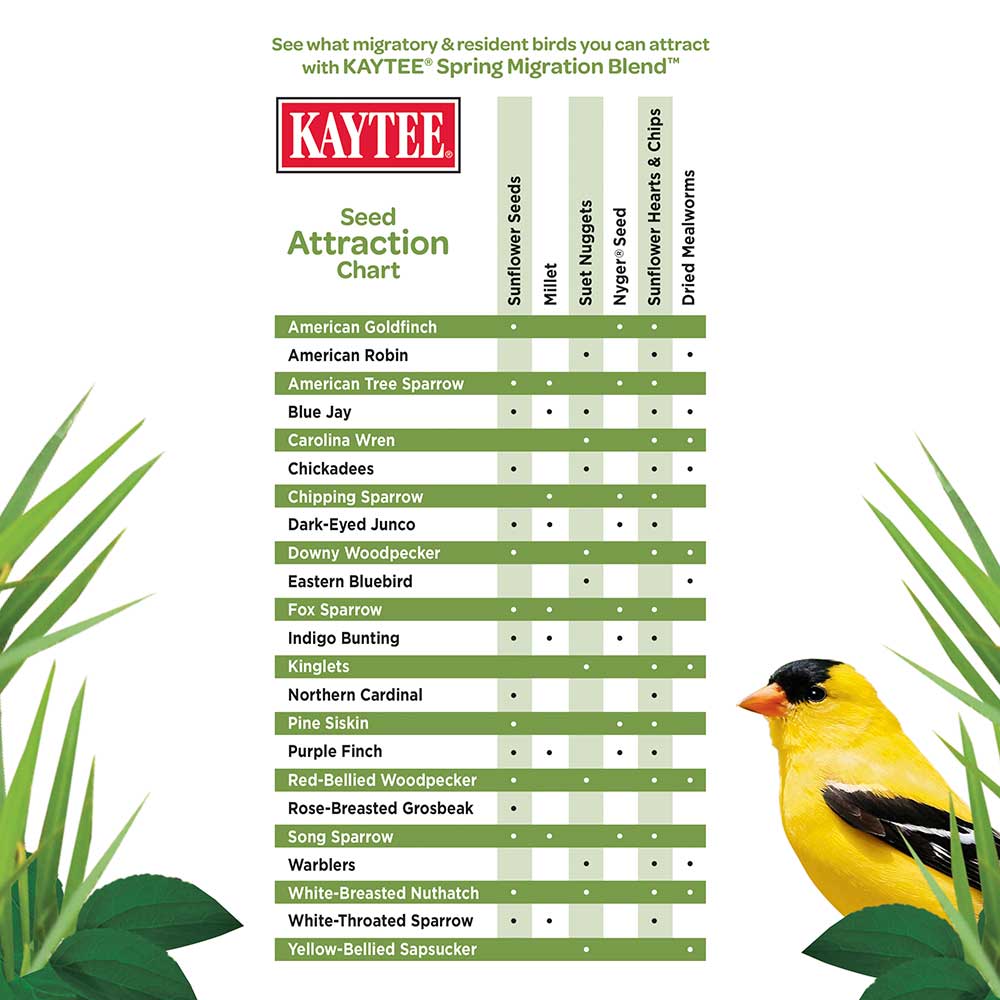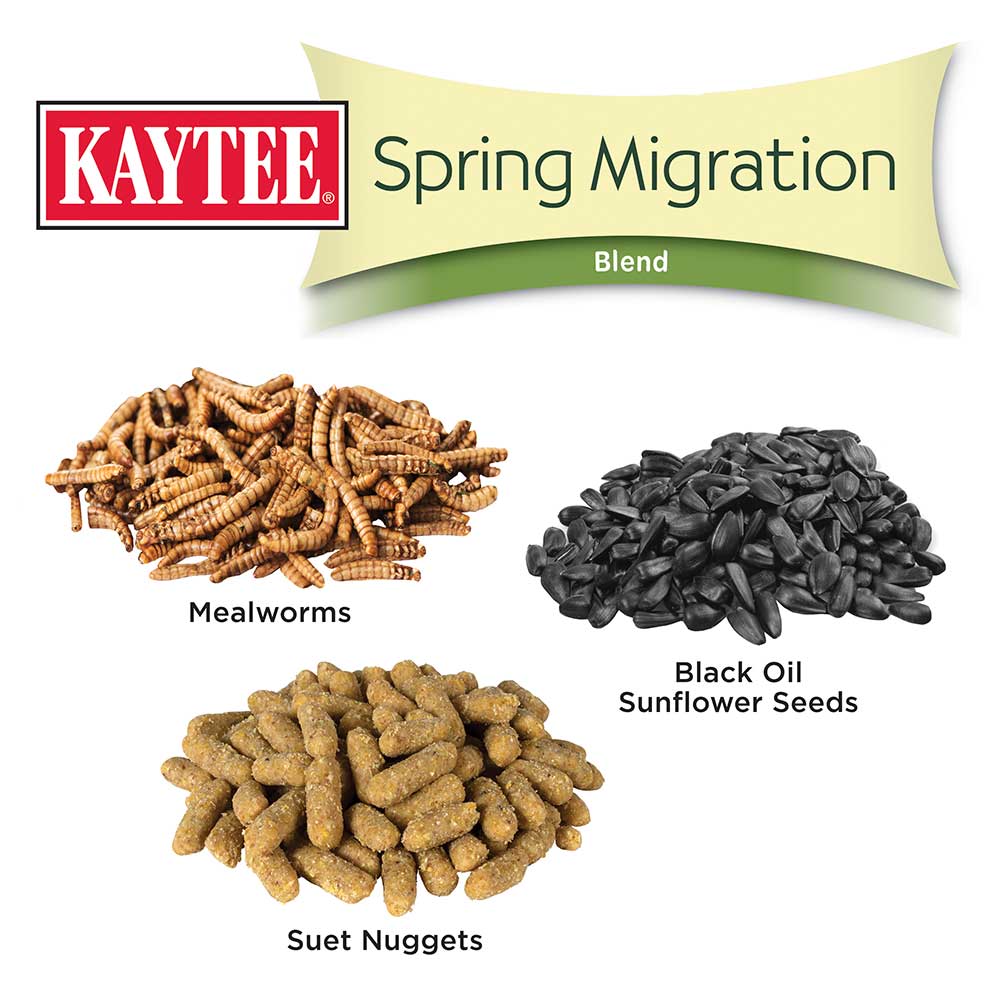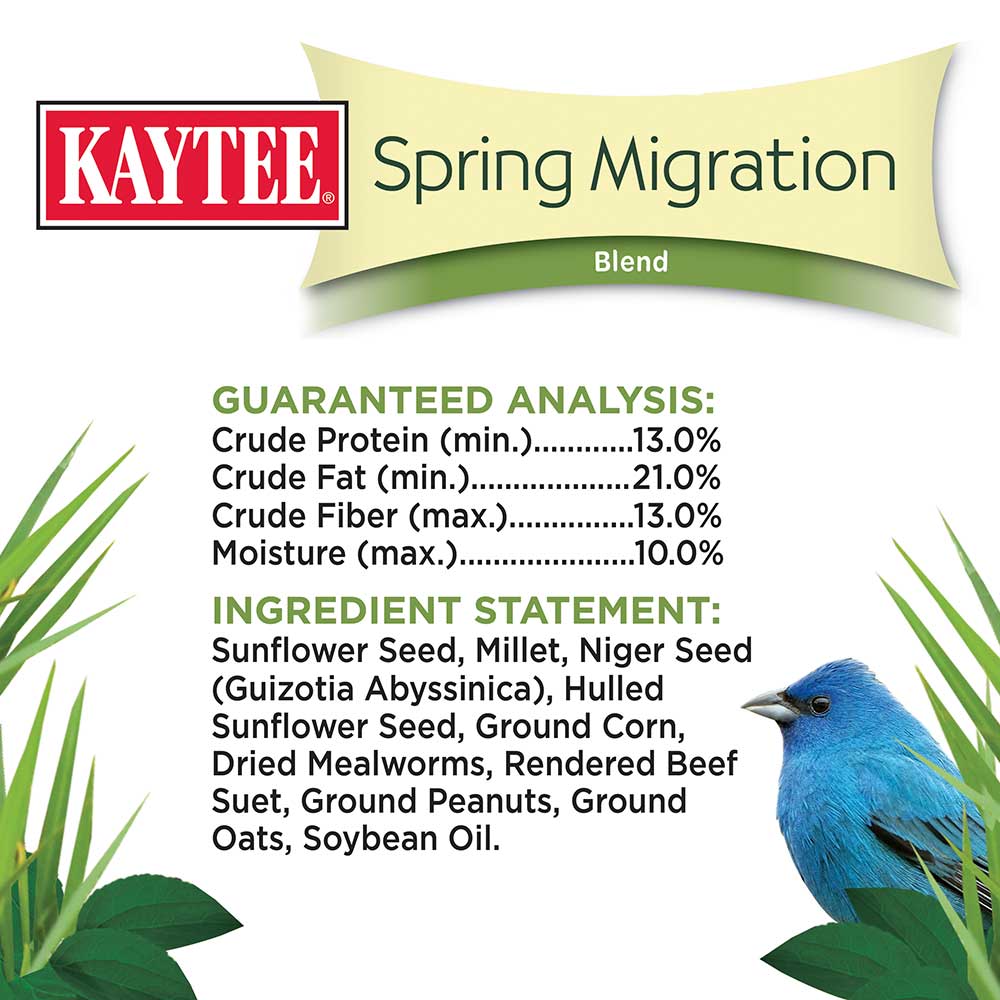 Kaytee Spring Migration Blend
Migration is the biggest event of the year for wild birds and bird enthusiasts alike! With Kaytee's Spring Migration blend you can seize this chance to attract the colorful seasonal species you won't see every day. This unique mix contains key ingredients like meal worms and suet for insectivores, millet for small seed eaters, and sunflower seeds which are popular with many migrating birds as well as those that are in your yard all year.
Weight
Formulated with high energy ingredients for migrating birds.
Seeds chosen by ornithologists and pet nutritionists to attract a wide variety of bright migratory birds.
Includes mealworms which are a favorite of insectivores.
Unique blend designed to be fed in the spring.
Contains fat rich suet nuggets.
Helps birds to prepare for incoming breeding season.
Keep feeders filled with fresh food. Discard old food before refilling and clean feeders regularly to minimize mold and bacteria. This product is only intended for feeding wild birds.
Crude Protein (min.) 13.0%
Crude Fat (min.) 21.0%
Crude Fiber (max.) 13.0%
Moisture (max.) 10.0%
Sunflower Seed, Millet, Niger Seed (Guizotia Abyssinica), Hulled Sunflower Seed, Ground Corn, Dried Mealworms, Rendered Beef Suet, Ground Peanuts, Ground Oats, Soybean Oil.
Reseal package and store in a cool dry place, preferably in a sealed container. This will protect against insect infestation that can naturally occur with any whole grain seed product.
Dimensions
3" x 10.25" x 17.25"
Weight
8 pounds