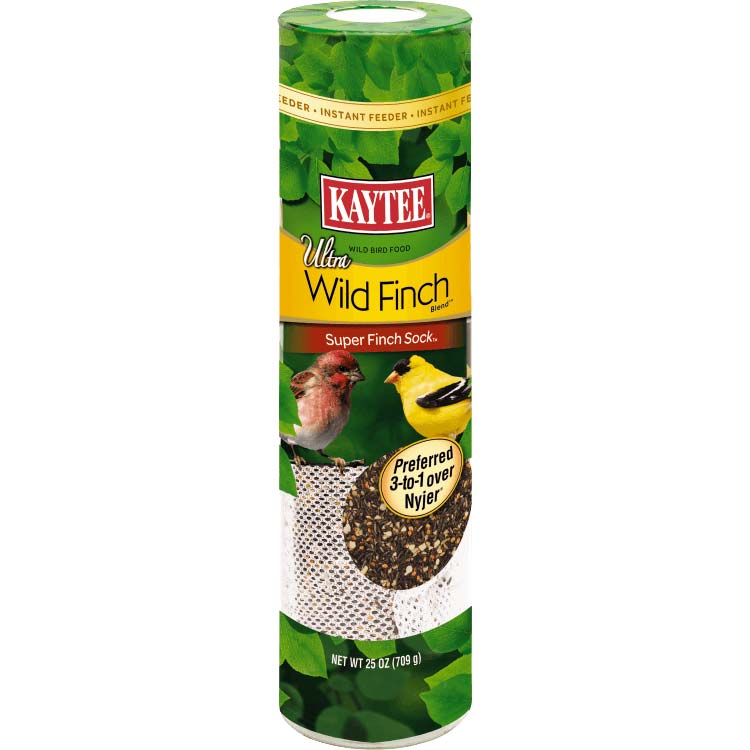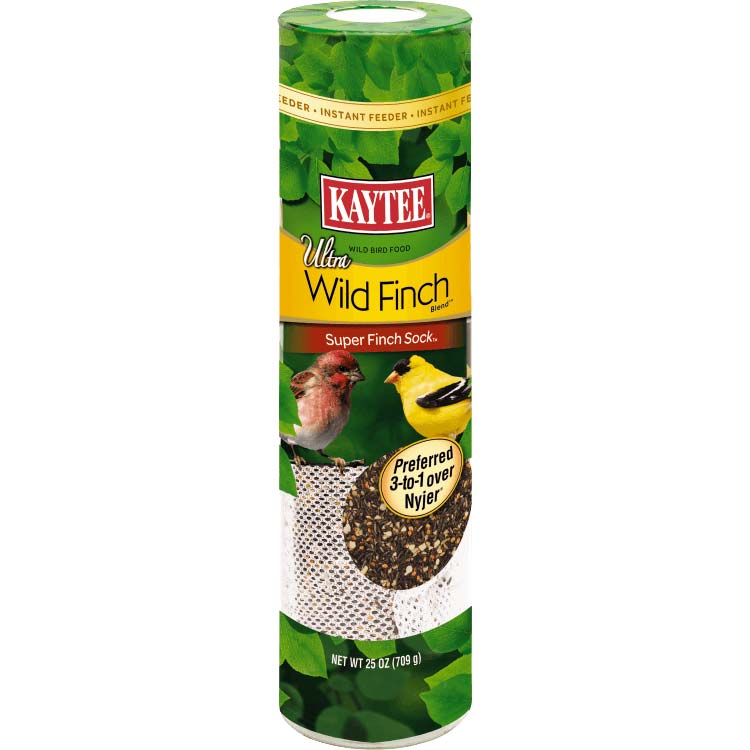 Ultra Wild Finch Sock
Kaytee Ultra Wild Finch Blend socks are perfect for finches, siskins and other small birds that prefer feeding from soft mesh socks. Wild finches prefer socks over tube feeders, hands down! Kaytee Ultra Wild Finch Blend is a mix of four select ingredients designed to attract more finches. This special blend does not contain fillers and is ideal for year-round feeding of a variety of wild birds. Attract a colorful variety of finches and other wild birds to your yard with the Kaytee Ultra Finch Blend Wild Bird Food. The special blend of Sunflower chips, millet, peanut hearts and Nyjer® seed is designed to attract Goldfinches, Purple Finches, Pine Siskins, Chickadees, Juncos and more.
Weight
Seed blend visually attracts more finches, in more varieties.
Preferred 3-to-1 over Nyjer® seed alone*
Soft mesh socks make it easy for birds to take hold and easily extract their food.
Dimensions
3" x 3" x 12.5"
Weight
1.563 pounds